10 things to buy in New York
Shopping in New York is practically mandatory. Here's what you need to keep in mind to find the best prices. Make room in your suitcase!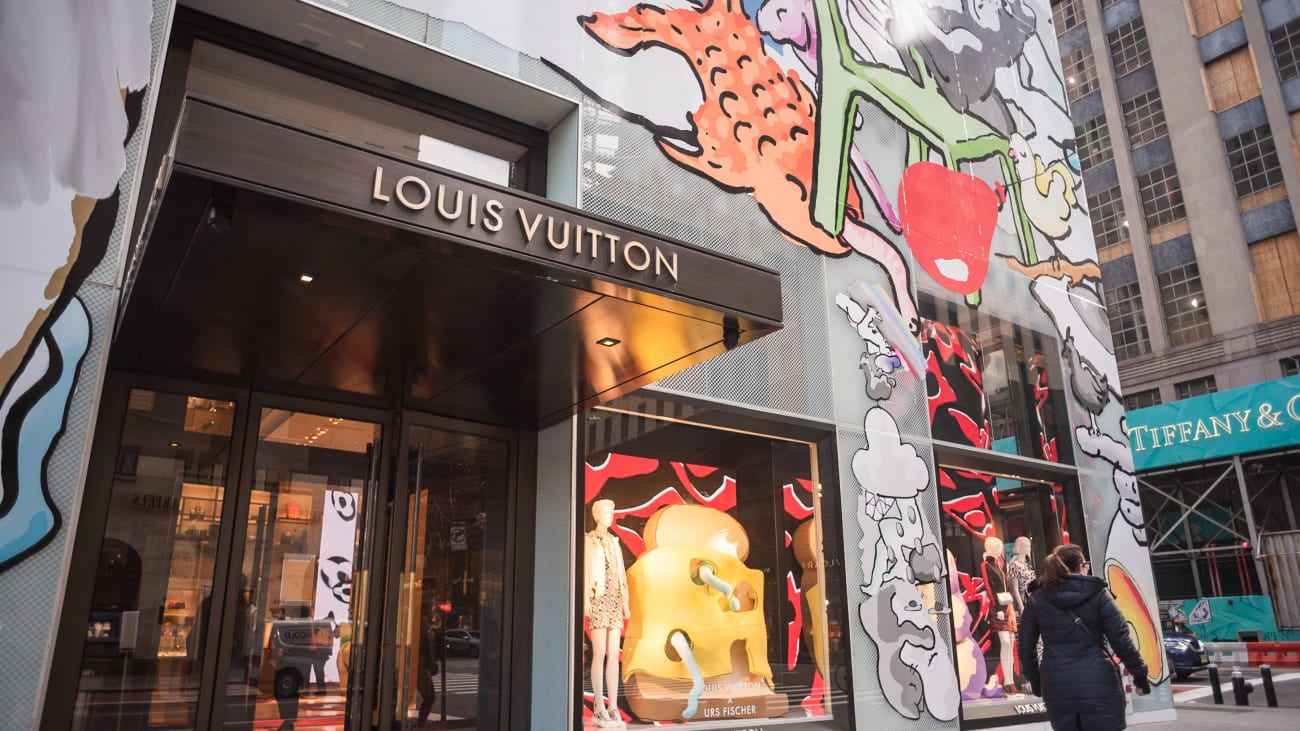 If you go on a trip to New York, make sure to get a couple gifts for your loved ones back home (or, yeah, keep them all for yourself). The city is full of tourist souvenir stores but if you are looking for something different, in the following lines I tell you 10 things to buy in New York in unique and original places. You will love them!
1. The best gift for literature lovers, at the New York Public Library Shop
If you're looking to buy original souvenirs from your trip to New York, thoughtfully designed and a departure from the more typical, the New York Public Library Shop is the place to go.
It has a multitude of gifts for all tastes so it will be very easy for you to choose yours. Although here you can find the perfect gift for a literature lover thanks to its huge selection of classic and contemporary books, the New York Public Library store also has more surprising items with reading, language, and this library as a backdrop.
What to buy?
You can find everything from home and office items inspired by Jane Austen or William Shakespeare, vintage calligraphy sets, jewelry, and themed accessories, to postcards and precious gift editions of classics such as "Peter Pan", "Beauty and the Beast", "Emma" or "Frankenstein". I grabbed myself "The Little Mermaid" and keep it like gold!
Speaking of Mary Shelly's famous creature, did you know that on the third floor of this building you can see the library with original furniture owned by this author? It is one of the most impressive and most unknown corners for most visitors.
Special Collections
You may be more familiar with the Rose Main Reading Room, the main reading room of the New York Public Library, for its ostentatious decoration with hanging lamps, frescoes on the ceiling, and for being the size of a soccer stadium. It is so famous that the New York Public Library's own store has dedicated a whole collection of souvenirs to it: umbrellas, puzzles, scarves, costume jewelry, and more.
The same goes for the famous lions that guard the entrance to the building. In honor of Fortitude and Patience, as they are called, there is a collection of caps, T-shirts, stuffed animals, pendants, and sculptures, among other products.
Practical information
Where is it? Fifth Avenue and 42nd Street, New York, NY 10018
Hours: Monday to Saturday 10 AM to 6 PM
2. Decorative objects and the most original kitchenware, at Fishs Eddy
One of the things I like most about New York is that walking through its streets you get carried away and end up discovering amazing places, as is the case of Fishs Eddys in the Flatiron neighborhood, near Union Square and the Flatiron Building.
It is a beautiful country chic style store that has become a real paradise for lovers of decoration and in particular of kitchenware.
Since 1986, Fishs Eddys has been selling homeware basics with an original and vintage design, which has made their kitchen towels, cups, glasses, plates, bowls are highly prized.
What to buy?
Among tourists, any item that refers to New York is a best seller. The most successful collection is the Manhattan skyline tableware and the tablecloths with the East River bridges printed on them are almost museum pieces. They are so beautiful that it's a shame to stain them.
As a fun fact, at Fish Eddys you will also find shot glasses dedicated to American presidents such as Thomas Jefferson, John Adams, James Madison, or more recent figures such as Donald Trump or Joe Biden. If politics is not your thing, don't worry because they have them with flowers, kittens, dogs, and even the iconic New York skyscrapers so you can have a couple drinks at home remembering your trip to the Big Apple.
Practical info
Where is it?: 889 Broadway and 19th Street. New York, NY 10003
Hours: Open Monday through Saturday from 10 AM to 6 PM. Sundays 11 AM to 6 PM.
3. Any book at the Strand Bookstore
If there's one thing I like about Strand Bookstore, it's that it's a family-owned bookstore that has been resisting the big chains in New York since 1927, which is unheard of in this day and age. It has been open for so many decades that it boasts of stocking almost 30 kilometers of books on its shelves, or in other words, almost three million used, new, unique editions, and best sellers.
If you're a literature lover you'll lose track of time at Strand Bookstore because there's so much to see and read at its Broadway and 12th Street location, just steps from Union Square.
I'm not exaggerating. When you arrive you'll see the outside of the store packed with carts filled with dozens of well-priced books. There's a little bit of everything, so I recommend you check them out because you can find bargains. I bought a book there that I read on the plane on the way home.
Inside, much more awaits you... three floors crammed with books in a variety of genres! Whatever you're looking for, at Strand Bookstore you're sure to find it. Whether it's for yourself or as a gift.
What to buy?
As if books weren't enough, Strand Bookstore is also a hotbed for souvenirs. They have a lot of unique souvenirs such as packs of socks dedicated to writers and their works, music boxes, mugs, notebooks, key chains... Strand Bookstore has many gifts of its own production!
Personally, I like their tote bags because they are very original and perfect for carrying all your stuff around the city throughout the day. They have a lot of variety in terms of sizes and designs. But if you are looking for the typical souvenir about New York, I advise you to take a look at their book section dedicated to the Big Apple. You will love it!
Practical information
Where is it: 828 Broadway, New York, NY 10003
Hours: Open daily from 12 PM to 8 PM.
4. Vintage treasures at Artists & Fleas flea markets and stores in SoHo and Brooklyn
In an increasingly globalized world, where can you find a different souvenir that you can't find anywhere else? My suggestion is Artists & Fleas, a flea market that brings together local artists, young designers, and collectors where you can find paintings, accessories, jewelry, clothing, and other unique items that are made by artisans to ensure that they are special pieces.
You will find the Artists & Fleas market in the Soho and Williamsburg neighborhoods, although the Chelsea Market is also linked to the fabulous food market in this building in the Meatpacking District.
If you haven't visited Chelsea Market yet, I recommend you read the article I wrote about this market. Did you know that Oreo cookies were invented here? This is the old cookie factory of the Nabisco company turned into a market, where the beautiful original industrial style of the building with high ceilings and exposed brick walls has been preserved for visitors' delight.
Also here you can order something to snack at their fast-food stands (sandwiches, noodles, tacos, sushi, pasta, doughnuts...), a good thing to keep in mind if you work up an appetite shopping at Artists & Fleas.
What to buy?
Among its stalls, you can find everything, so it will be hard to resist buying. I tell you from experience! I got a beautiful poster of New York but there were many other things, from decorative candles and bags with messages to natural skincare products.
Practical info
Where is it: Chelsea Market is at 75 9th Ave, NY 10011. The Artists & Fleas flea market is located next to the 10th Avenue entrance.
Hours: Open Monday through Saturday from 10 AM to 9 PM. Sundays from 10 AM to 8 PM.
5. A work of art from the MoMA Design Store
The MoMA Museum Store is like a shopping magnet. Whenever I walk down 53rd Street or through Soho I go into the MoMA Design Store. I can spend hours and hours browsing all their shelves, especially the prints and fascinating books on art. After all, the MoMA is the world's foremost museum of modern art. I tell you more in this post about the famous MoMA.
What to buy?
Although the price is a bit high, if you want to buy an original gift for someone who loves art and design at MoMA Design Store, you're sure to get it right. You'll find all kinds of things: from lithographs, puzzles, and home decorations to furniture, designer jewelry, or Vans sneakers inspired by MoMA itself.
In short, all kinds of souvenirs for design lovers. I'm sure you're going to want to take one of everything because many of the things they sell you won't find in other stores.
Practical information
Where is it?: 44 West 53 Street, NYC
Hours: Saturday through Thursday 9:30 AM to 6:30 PM; Friday 9:30 AM to 9 PM.
6. Anything you can think of, if it's designer, will be at Kikkerland
You know those kinds of stores where everything is so pretty and cool that you'd buy everything without thinking? Kikkerland is that kind of place. Since 1992 they have been making fun home products, toys, office gadgets, and technology that aim to bring a smile to their customers' faces.
The designers of Kikkerland traveled all over the world in search of inspiration and create each product with a fun vibe that gives an original and different touch to the decoration of your home or office.
At first, Kikkerland was a wholesale manufacturer of gift products but they were so successful that now they opened this little shop located in the West Village. As soon as you walk in you will want to lose yourself in every aisle looking at all the shelves. They have a lot of unique products and you're sure to find an endearing gift to give to your friends or yourself.
What to buy?
There is a lot of variety in terms of travel items, which are very practical if you are a person who likes to travel a lot: pillows, anti-snoring kits, portable luggage weights to avoid airport surcharges, eye masks to sleep better on airplanes...
However, Kikkerland has a wide variety of products that you should take a look at because they are very original things.
Practical information
Where is it?: 493 Sixth Ave. Manhattan, NY 10011
7. A Knicks or Yankees cap at Modell's Sporting Goods
If you are traveling to New York to enjoy an NBA or NHL game you will need to be dressed for the occasion. However, on many occasions the price of the official items of these teams is exorbitant.
One store that offers the same quality assurance but at much more affordable prices is Modell's Sporting Goods. It has everything from Knicks and Nets jerseys and hats to Mets and Yankees, the New York baseball teams. If you're looking for any NFL Giants-related items, you can also find them at Modell's Sporting Goods
And if you're thinking of buying a gift for someone who's really into sports, another idea is to get an official match ball that you can take home deflated comfortably in your suitcase.
Old Navy
Speaking of sports equipment, another store that also has series dedicated to baseball, soccer, or basketball at a good price is Old Navy, a brand that belongs to the same group as GAP. It's another option if you're looking for your outfit to go to a game in New York.
However, if you want to show off your trip by taking home a souvenir with the striking "I Love NY" logo printed on T-shirts, sweatshirts, or clothing accessories, take a look at Old Navy as they have many original models with the name of New York of good quality and at interesting prices.
Practical info
Where is Modell's Sporting Goods?: 464 Fulton St, Brooklyn, NY 11201
Where is Old Navy?: 150 W 34th St / Hours: Open Monday through Sunday from 10 AM to 8 PM.
8. Pounds of sugar to sweeten your trip at Economy Candy
A sweet treat will always be a great souvenir of your trip to New York. In the city, there are many stores to buy candy but Economy Candy is unique for its variety and for its prices, which are not as high as in other stores.
Besides, Economy Candy has a very unusual history! It began as a business that was dedicated especially to fix hats and shoes. However, at the door of the establishment, the owners had a cart where they also sold candy. With the depression of the '30s, the candy cart began to generate more income than the other products and the business ended up being reconverted into a candy store.
Today it is a store known as the candy paradise for New York's sweet tooth and a must-visit, especially if you go with children. They will be amazed!
It is located in the Lower East Side neighborhood and despite its small size, it is packed with products of all shapes, colors, and flavors so it will be easy to find a souvenir to give as a gift. After all, no one's bitter for a sweet, right?
What to buy?
Variety is the spice of life. There are chocolates, candies, chewing gum, and sweets of all kinds you can imagine. In addition to selling by weight, you will also find original tins of candy and boxes of chocolate ideal for gifts.
In Economy Candy I was very struck by the fact that they had a section with candy bars from each decade. I thought it was a very original idea. There is even a table full of items at only $ 0.99. With that price, you'll have a hard time resisting temptation.
Practical info
Where is it: 108 Rivington St, New York, NY 10002.
Hours: Open Mondays from 2 PM to 5 PM. Tuesdays from 1 PM to 5 PM and Fridays, Saturdays, and Sundays from 12 PM to 5 PM. Wednesdays and Thursdays are closed.
9. The T-shirt of your favorite series at the NBC Store
So many movies and series have been filmed in New York that the city has become a great movie set. Surely when you walk through its streets you will feel the sensation of having been here before thanks to these productions set in the City of Skyscrapers.
If you are passionate about the subject, during your trip to New York I recommend that you take a Tour of movies and series through the city because you will discover many anecdotes and curiosities that perhaps you did not know about your favorite titles. I tell you more about this Film & TV Series tour in this post.
Besides all the pictures and videos you can take during the tour, you might want to take some souvenirs about that series you love so much. Mine is "Friends" from NBC, which in case you didn't know has a store in the Rockefeller Center where you can buy items related to this show and many others produced by this TV network.
What to buy?
I took a couple of coffee mugs that the main characters of "Friends" used when they met at Central Perk and a tote bag with the logo. But there are many other things in the NBC Store, for example, t-shirts, key chains or caps from other NBC star shows like "Saturday Night Live", notepads, magnets or sweatshirts from the series "The Office", "Seinfeld" or "Law & Order", among many others.
Practical information
Where is it?: 30 Rockefeller Plaza New York, NY 10112
10. A souvenir with history at the Tenement Museum
A fantastic souvenir store that really surprised me when I discovered it in New York is the Tenement Museum, located on the Lower East Side.
It is a historical museum of the city that tells the story of those immigrants who came to the United States in the late nineteenth and early twentieth centuries to build a better future. In fact, the museum itself is located in an apartment building that between 1863 and 1935 was home to more than 700 immigrants from twenty different countries.
The museum guide will show you through this chapter of New York's history and some of the six apartments that were restored to their original state. It is a very interesting way to learn about the history of the city and its anonymous protagonists.
Back to the tourist souvenirs, access to the Tenement Museum store is free although I recommend that you visit it after seeing the museum as it is very interesting and worthwhile.
What to buy?
The Tenement Museum store reminds me a lot of the New York Public Library because they have souvenirs that are out of the ordinary and a nice section of vintage posters and novels set in New York.
Practical information
Where is it: 103 Orchard Street
Hours: Open Friday through Wednesday from 10 AM to 6:30 PM. Thursdays 10 AM to 8:30 PM.