New York Ice Hockey Games: Tickets and Best Prices
Be fascinated by America's fourth national sport: ice hockey. Here's how to get your ticket to see the Rangers, the NHL's top team in New York.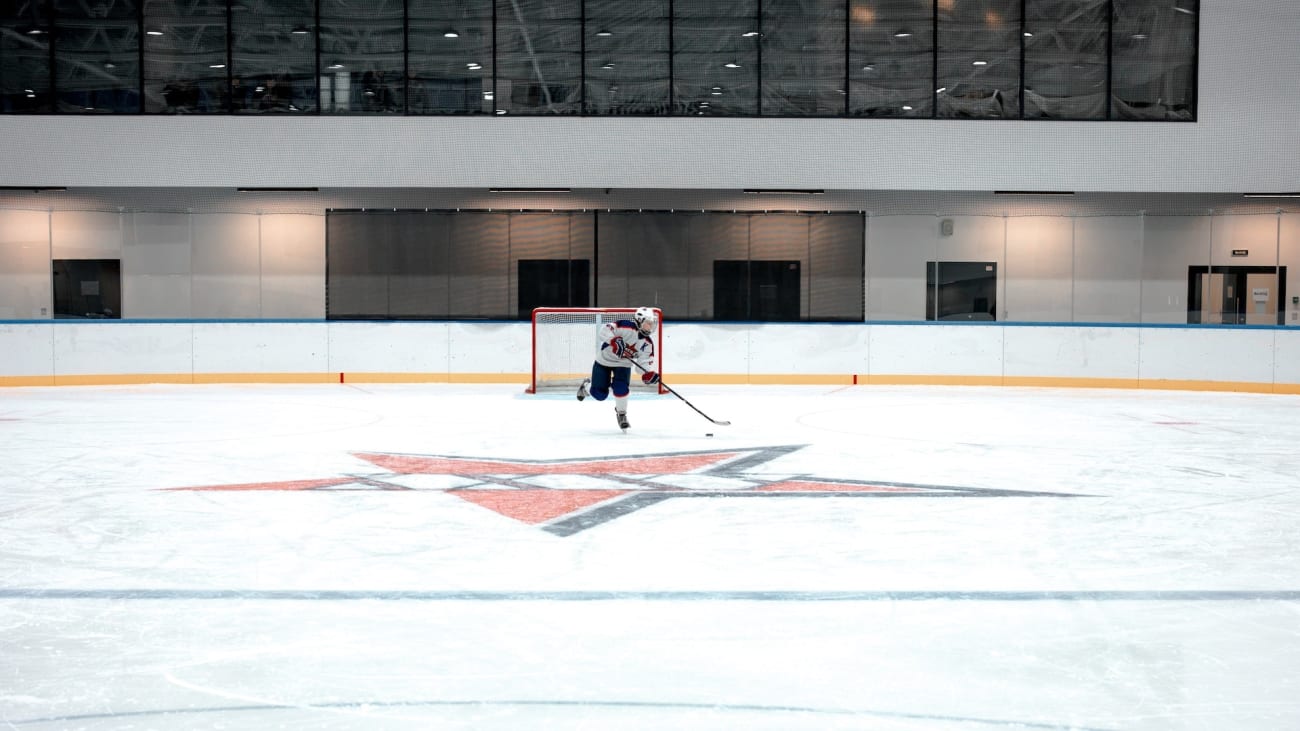 There are thousands of things to do in New York and buying tickets to an NHL game is a highly recommended option. Ice hockey games are known for their atmosphere. You'll see the spectators buzzing as the puck slides quickly across the rink. It's an unforgettable experience that you can do much of the year.
What NHL field hockey games can you watch in New York?
Ice hockey is an intense and entertaining sport: each game lasts 60 minutes and is divided into 3 halves. To ensure a high tempo, all five players are allowed to change. This strategy is defined as "line switching". In New York, the New York Rangers are the main team and the New York Islanders also play.
New York Rangers
In the Big Apple, the New York Rangers are the team of reference. It is the only team that represents the metropolis in this competition. The club was founded in 1926 and is one of the six original teams that gave life to the NHL. They play their games at the legendary Madison Square Garden. The arena is located in Midtown Manhattan between Seventh and Eighth Avenues.
The New York Rangers are part of the Eastern Conference, Metropolitan Division. In this same league compete teams like Carolina Hurricanes, New Jersey Devils, New York Islanders, Philadelphia Flyers, Pittsburgh Penguins and Washington Capitals. Some of these games are very heartfelt. Generally, the competition starts in October and the playoffs are played in April.
Where to buy tickets to watch the NHL in New York?
NHL tickets can be easily purchased online. The tickets are digital and you don't need to print them, you just need to scan the code on the ticket to access the stadium. You can also buy them at the ticket office, although I do not recommend it, this way you will avoid wasting precious time during your stay in the metropolis.
Generally, it is preferable to purchase tickets a few days in advance. Check the NHL schedule, if the New York Rangers meet their great rivals, tickets fly. The most heartfelt sports feuds are those with the New Jersey Devils and New York Islanders (two derbies), Philadelphia Flyers, Washington Capitals and Boston Bruins.
How much does it cost to watch an NHL game in New York?
It depends on the seat and the game. Usually, the cheapest ticket is between 20$ and 30$ (more or less between 18 € and 27 €) while the most expensive - and with the best view, of course - can exceed 300$. If you have more budget you can opt for the Event Level, Lexus Level, Signature Level, Lounge and Garden Lounge suites. For more info, I recommend you take a look at the official website of the New York Rangers.
Please note that American teams use dynamic pricing. Let me explain better: the amount of each ticket varies depending on various factors such as market demand and seasonality. In addition, prices go up when the Rangers meet their big rivals:
How to save on NHL tickets in New York?
The best way to save to watch an ice hockey game is to purchase your ticket in advance. Seeing the New York Rangers live at the incredible Madison Square Garden comes at a cost. Still, there are other factors that can help you save when purchasing your tickets.
Choose a more modest opponent
When looking at tickets for a New York Rangers game you should look not only at the date the game is being played, but also at the team they are playing. If you choose one of their big rivals the prices can be higher and, in fact, the cheapest seats are sold out quickly due to the interest aroused by the thousands of American fans that this sport attracts.
However, if you get your tickets early, and if your stay in New York allows it, try to select a less attractive opponent and the ticket prices will be cheaper and you will have more options to find cheap tickets.
Tickets to preseason games will also be more affordable. Prior to the start of the league, you can see some great games, including derbies! Also, there are college games that are less interesting but still allow you to enjoy the atmosphere of a field hockey game without spending a bundle.
The best seats at Madison Square Garden
As in the great stadiums of mass sports, there are seats with better or worse visibility. If you want to live the experience of watching the New York Rangers at Madison Square Garden for the show they display but without the need to follow the puck on the ice all the time, I recommend you choose a seat in zone 200, specifically 208, 210, 222 or 225. These are the blocks with the best quality-price.
Also, there are other sectors such as those ranging from 413 to 420, where visibility is worse but the prices are much more affordable, although it will be more difficult to follow the game.
Avoid ticket scalping
Although not as prevalent as in other national sports such as the NBA and American soccer, field hockey ticket scalping also exists. You can find unreliable websites where you can buy them or around the stadiums where the games are played. To make sure you get an original and valid ticket, it is better to go to official ticket websites like Hellotickets.
How much do New York Rangers tickets cost?
First of all, remember that New York Rangers games are almost always sold out. To secure your seat it is more than advisable to book tickets well in advance. Let's go back to ours, as a general rule, tickets for the New York team have an average price of 145 $ which is more or less equivalent to 133 €. Prices go up a lot during the playoffs. If the New York Rangers qualify, the cheapest ticket easily reaches $ 350 (about 321 €).
Can I visit Madison Square Garden if I'm not going to a game?
Madison Square Garden is the largest and most famous multi-purpose arena in the Big Apple. It is the home of the New York Rangers who share it with the New York Knicks - one of the NBA' s top teams - and hundreds of artists who perform on its stage every week. It is a mythical place that you can visit even if no games or shows are scheduled.
When to see an NHL game in New York?
The regular season runs from early October to early April. Although there is a preseason that you can enjoy during the month of September. In total, NHL teams play 82 games during the regular season. The top three teams in each division (Central, Pacific, Atlantic and Metropolitan) and two wild card teams per conference enter the playoffs. The winner lifts the Stanley Cup, the oldest trophy in North American professional sports.
To give you an idea, in the 2019/2020 season the playoffs started on August 1, 2020 while the final took place on September 28, 2020. If you visit New York in the summer you can take the opportunity to escape the heat while discovering a side of American culture.
How long is an NHL game?
If you are fascinated by this sport but don't know everything about it, this review will be very useful. Ice hockey games are played with 6 players although teams usually include 20 or more athletes. It is a fast-paced sport and each player only plays for a minute or a little more. Therefore, changes are very frequent. Fights" are allowed (red card lasts 5 minutes) and this element adds more adrenaline to the matches.
A match lasts 60 minutes and is divided into 3 halves of 20 minutes. Each break lasts 15 minutes. Consider that time stops at each break and substitutions are made at this interval. For this reason, the game usually lasts about two and a half hours. If at the end of the 60 minutes the score is fixed at a draw, an extra time of 5 minutes is foreseen. The golden goal decides the game.
Do children pay admission to NHL games?
It depends on the age. As a general rule, NHL teams allow children under 2 years of age free admission to the game. Please note that your child will have to sit on your lap as there is no fixed seat. If you think your child would be uncomfortable, I recommend buying a ticket anyway. Another thing to keep in mind is the temperature. Being an ice sport, the stadiums are usually quite cold, so wrap up warm before leaving the hotel! Here you have more info about activities you can do in New York with kids.
Tips for watching an NHL game
It is preferable to arrive at the stadium at least half an hour before the game. Please note that you will have to pass under a metal detector at the entrance.
The famous Madison Square Garden is near Penn Station and is easily accessible by train (lines 1, 2, 3, A, C and E) to 34th Street/Penn Station.
Around the arena you will find hundreds of places to eat. It is advisable to go in with a full stomach. Inside Madison Square Garden, food is not cheap.
Each game begins with the "face off" and ends when the referee blows the whistle or a goal is scored.
In penalty kicks, the player who has been fouled must skate alone toward the opposing team's goalie from the center of the field.
The ice rink is known as a "rink". It measures 200 feet long by 85 feet wide and is surrounded by protective glass.
If you don't want to get cold, bundle up!