10 Things to Do in New York in September
September marks the beginning of autumn. An ideal time to enjoy baseball games, festivals and many other plans. Discover New York this season!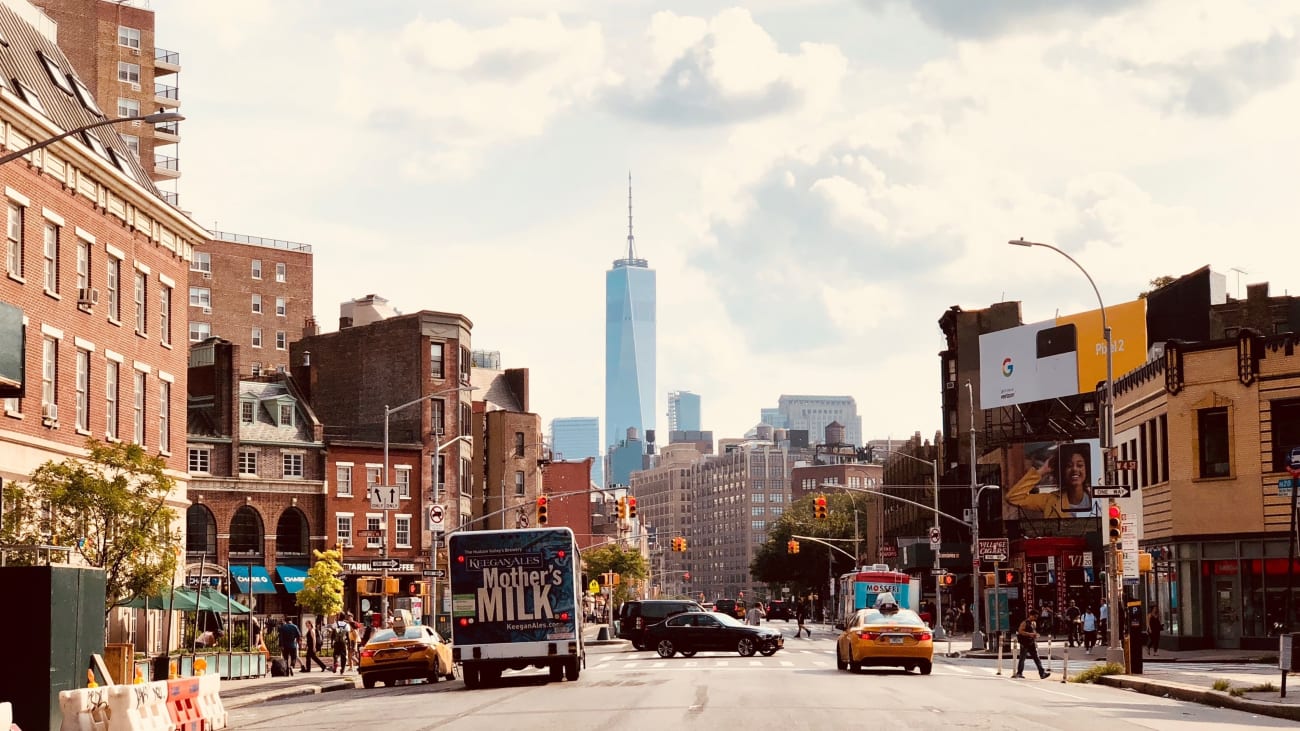 The opportunity to tour New York's most stunning streets and sites in September is ideal. The heat will no longer be a problem and the intense cold has not yet arrived. For this reason, many important and awaited events take place at this time.
Various festivals, sports competitions and artistic exhibitions fill the city, and you can attend the celebrations you want. You just have to know what they are to decide or even go to each of them if you have time. Here you will find a description of the most popular and interesting ones to compare them and not miss the ones that catch your attention.
1. Witness a real musical on Broadway itself
Tickets for famous Broadway musicals are not cheap at all, but they are worth seeing. If you want to satisfy the illusion of seeing this kind of show, be sure to take advantage of the special Broadway Week.
During that week, which actually lasts more than seven days, many theaters make a special offer available to the public. This happens only twice a year, so you can't miss out on this offer, which is valid in September.
This consists in the purchase of two tickets for the payment of the cost of only one. Which will save you 50% of the money you would spend paying what the two tickets are really worth. Some of the best musicals that you will surely like to see on Broadway are:
2. Experience the thrill of watching a live NFL game
If you agree that soccer is one of the most exciting sports, visit New York in September. Another great National Football League (NFL) season kicks off during this month, allowing you to catch a game.
Feel the adrenaline and sports passion of watching a game completely live in person. Join the New York Jets fans or the New York Giants fans, because the city has 2 teams - you choose which one to support to make sure you win and celebrate victory!
3. Don't miss a baseball game
When you arrive in New York in September, you'll still have a chance to catch a home baseball game. The season of games there will be close to over, as it ends in October, but you'll have a chance. It's a major national sport, so the stadiums are usually packed.
As if the excitement of the game itself wasn't enough, the atmosphere in the stadium is great. Join in the euphoria, the screaming and the enjoyment of fast food by going to support one of the teams. Again you have 2 options to choose from, the Mets or the Yankees, both are from New York.
The expense you will make will depend on the area you want to sit in and what you buy inside. The cost of tickets is approximately $10 to $500. Because of that, you can choose where you will spend your time watching and cheering on the game without going out of your planned budget. In any case, if you can't afford a game, you can also visit Yankee Stadium or visit Brooklyn Nets Stadium.
4. Enjoy the grand finale of the tennis tournament
The US Open Tennis Championship tournament is another major sporting event. It is held every year in New York in September, specifically in early September. The well-known Flushing Meadows Park, in the northern part of Queens, is the place where it is held.
If you are one of those people who like this sport, take advantage of your visit to the city with skyscrapers. You can take advantage of the occasion to have the exceptional opportunity to see how world-renowned professional tennis players play. Of course, hurry to buy your tickets for the US Open Tennis Championship because they sell out fast.
5. Experience the long awaited Labor Day
Every first Monday of the month, Labor Day is celebrated in a big way. This happens in New York in September, although it is also a holiday throughout the United States. This holiday is considered to be the unofficial mark of the end of the summer season.
During this day, you're likely to encounter many people in the parks, out for a stroll. But best of all, you will find sales, deals, offers, discounts and promotions in different stores. Believe me, if the idea of shopping in New York appeals to you, this is one of the best days to do it without overspending. Book a shopping tour in New York and let yourself go.
6. Attend a free photo festival
Do you consider photography an art that should be valued? Join Photoville (a festival packed with workshops, nightly storytelling, artist talks and demonstrations) for free.
It takes place in Brooklyn Bridge Park, that is, under the famous Brooklyn Bridge, allowing you to enjoy the outdoors. There you can appreciate what they have to show artists from different parts of the world. The fact that they are not famous does not detract from their excellent work, which is undeniably attractive.
One of the peculiar details of this festival is the use of merchandise containers that serve as photo galleries. Come and spend a beautiful autumn afternoon looking at these photographic works that convey profound messages! If you want to know more, here's a link to everything you need to know about the Fotografiska Museum in New York; I'm sure you'll want to visit it.
7. Visit an art exhibition in a historic museum
You should not leave New York without visiting the MET, a museum of worldwide importance. The extensive collection here exceeds 2,000,000 pieces and some date back 5,000 years. Why in September? Because the high season of July and August has just ended and tourists take a break in places as crowded as this museum, which can also be a good refuge in the rainy days that are becoming more frequent.
So, most likely you will need to make several visits in order to visit it and appreciate it fully. As its name suggests, this metropolitan art museum features art of different types.
There are pieces of different shapes and sizes with Asian, Oriental, Egyptian, Islamic, American, Medieval and more. So be sure to follow MET New York GuideIf you have an eye for art, this is a must-see place for you.
8. Have the best day at a park with many attractions.
Taking advantage of the perfect weather in New York in September to visit a park is an excellent idea. There are parks with multiple attractions that you will definitely want to ride, such as the tall roller coasters. While those are usually the main ones, there are zip lines, boardwalks and carousels.
Of course, there are many others, because more and more different attractions are being added. On the other hand, there are the theme parks, which you will love if you are a fan of certain popular movies or series. Being in one of those will be like going inside and living in a certain way those stories you like so much. One option is the Nickelodeon Universe Theme Park at American Dream. Book your ticket and enjoy like a kid!
9. Admire works of art in an outdoor exhibit
There's another completely free event that's on the list of things to do in New York in September. It's called the Washington Square Outdoor Art Exhibit and it lasts not just one weekend, but two. The streets near Washington Park are the hub of this art exhibit.
That's why it's known by the aforementioned name. Numerous artists from different parts of the New York metropolitan area, and from all over the United States, come together. You may even come across international artists who choose to participate in this casual art exhibition.
The origin of this event is due to an idea carried out by Jackson Pollock, around the year 1931. It is still held today and admiring all the works in this open-air environment will not cost you anything. Of course, if your intention is to take one home as a souvenir, you will have to buy it. And, of course, art floods all over New York in each and every one of its museums. Here is an article with the best museums in New York in case you want to focus your visit on art and culture.
10. Celebrate a week full of fashion thanks to a luxurious event
Are you interested in fashion and enjoy reading magazines like Vogue, Elle and Marie Claire? If so, you'll love being in this world capital of acclaimed fashion during the famous Fashion Week. It is held there only twice a year, once during the first 15 days of September.
Therefore, during that time, multiple exclusive fashion shows, outstanding events and glamorous parties that you will love are organized. For this event, a huge number of designers, world-renowned celebrities, models and journalists come to the Big Apple.
So, undoubtedly, it's a good time to be in this metropolis of the fashionista world.
What are the temperatures in New York in September?
September marks the transition from summer to autumn in New York City. Thanks to that, the prevailing temperatures are quite pleasant, making the month slightly warm. The minimum temperature that could be reached is 16ºC, ideal if you are a very cold person.
While the average temperature is 20ºC and the maximum would generally only be close to 30ºC. Besides, usually during that month there are about 9 days of average rainfall in the city. Now, if you want to see for yourself what the weather is like, start preparing your trip to experience it.
New York City tourist arrivals in September
The number of tourists who choose to visit the Big Apple is highest during the summer months. Therefore, by September, what is known as the high season will be over and the number of tourists will decrease.
Being different from the rest and planning your New York vacation for that month can be an excellent plan. That's because, with fewer tourists in that season, your stay and your tours will be more comfortable.
Besides that, you already know the events you can enjoy, many of which only occur during that month. Surely there is more than one that you want to try and you don't want to skip.
Prices in New York during the fall
September comes after 2 months of very high prices in New York. So, compared to those expensive months, during this one prices experience an improvement for tourists. But you are going to perceive the real significant price drop in the final days of that month.
The most tempting offers will be during that time. However, everything will go up again for the long-awaited Christmas season, when many go to the big city. So you don't want to delay your visit too much or let September pass you by. Want a trick to save? Book one of the New York City Explorer Passes to visit a large number of attractions at a discount and enjoy all the things to do and places to see in New York City.
Pack your bag and travel to New York in September!
You already know what the weather will be like if you travel during that golden autumn month to this popular city. If you want some extra, more accurate help on what to pack and what to leave at home, here it is. The must-have items of clothing in your luggage are as follows:
Closed-toe shoes that are comfortable for you, such as booties and converse.
Jacket made of thin fabric, which will serve you in the evenings and mornings.
Sweaters with long sleeves that are not so warm and T-shirts.
Jeans, preferably long if you usually feel that you freeze very soon.
Scarf or thin scarf that you can put around your neck and take off easily when you want to.
Raincoat and shoes suitable for a rainy day, which is likely to occur during your stay.