Premium Outlet Day Trips from New York
Shopping in New York is a great plan, and even more so if you do it in an outlet with luxury brands at low cost prices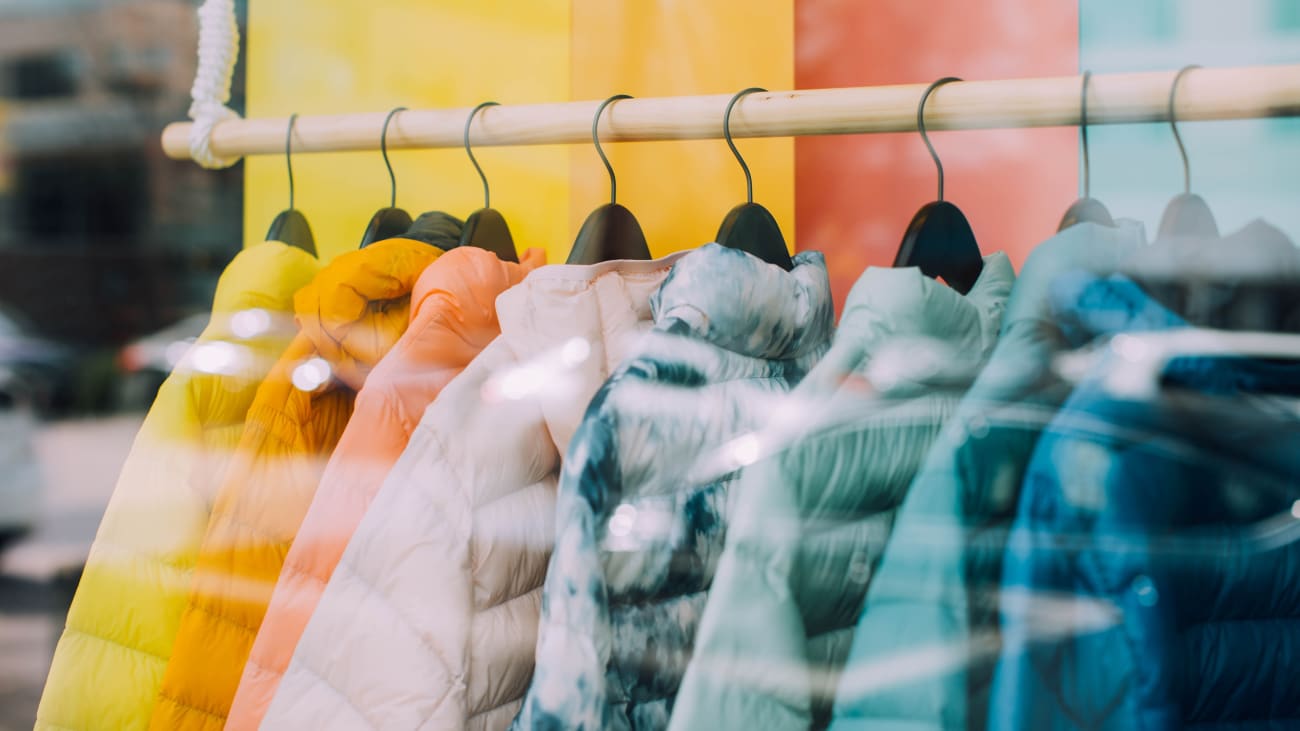 If shop windows are like magnets for you and you're bringing a second suitcase to fill it with clothes during your trip to the Big Apple, read on —you're going to want to visit the New York Outlet!
The best Outlet in New York
Day Trip: Woodbury Commons
The best fashion brands, at the lowest price
Perfect if you want to go shopping during your trip to New York but don't want to spend too much of your budget. At the Woodbury Commons Outlets you'll find the best prices in town
Duration: 6 hours
From $ 48 at Hellotickets
Woodbury Common is an outdoor outlet: like a village, only every house is a store. And there are hundreds of stores, along its avenues, boulevards, and squares. In addition to the 50% and 70% discounts you'll find at the New York outlet, an excursion to Woodbury Common from New York includes a card with additional discounts to use at many luxury brands.
There you will find luxury brands like Prada, Saint Laurent, Burberry, Armani, Balenciaga, Dior... So up to 220 stores in total, divided between restaurants and cafes as a mall. It's about an hour from New York and the best way to get there is to take an organized day trip to Woodbury Common, which will save you from having to prepare it yourself and will also give you some discounts to spend the day shopping.
What brands can I find on Woodbury Common?
Out of the total 220 stores, I've made a selection of the most well-known and the ones you're most likely to be interested in on the New York outlet excursion. Here is a list in alphabetical order:
Abercrombie & Fitch
adidas Outlet Store
Aeropostale
Armani Outlet
ASICS
Balenciaga
BOSS-Hugo Boss
Burberry
Burton
Calvin Klein
Carter's
Celine
CH Carolina Herrera
Chloé
Christian Dior
Clarins Factory Store
Clarks
Coach Men's
Coach Outlet
Converse
COS
crewcuts
Crocs
Desigual
Diane von Furstenberg Outlet
Diesel
Dior Men
Disney Store Outlet
DKNY
Dolce & Gabbana
Escada
ETON
Fendi
Fila
Forever 21
FOSSIL
G-Star RAW
Gap Factory
Givenchy
Gucci
Guess Accessories
Guess Factory
Hackett London
Hunter
Isabel Marant
Jimmy Choo
Karl Lagerfeld Paris
Kipling
L'Occitane
LACOSTE
Levi's Outlet Store
Loewe
Longchamp
Marc Jacobs
Marni
Michael Kors Outlet
Mulberry
New Balance Factory Store
NIKE Factory Store
Oakley
Paul Smith
Polo Ralph Lauren Big & Tall
Polo Ralph Lauren Children's Factory Store
Polo Ralph Lauren Factory Store
Prada
PUMA Outlet
Ralph Lauren
Saint Laurent Paris
Salvatore Ferragamo
Skechers
Swarovski
Swatch
TAG Heuer
The North Face Outlets
Timberland Factory Store
Tom Ford
Tommy Hilfiger
UGG
Under Armour
Valentino
Vans Outlet
Versace
Volcom
Zadig & Voltaire
Organize your visit to Outlet Woodbury Common.
Woodbury Common Hours
The Woodbury Common outlet is open every day of the year except for December 25 and Thanksgiving Day. Hours are from 9 AM to 9 PM, but on some holidays these hours may change, so check the schedule for the day you plan to visit the New York outlet.
Where to eat in Woodbury Common
Woodbury Common is huge, so I advise you to go spend the day there and this excursion to the Outlet from New York is a good way to do it. Grab a bite at McDonald's, Starbucks, Shake Shack or Chipotle, and take the opportunity to have a coffee or spectacular chocolate drink at the luxurious Godiva Cafe.
Another option is to bring some food in your backpack from New York, in case you want to save it all to spend it at the store!
Best day of the week to visit the New York outlets.
To avoid the crowds, go on a weekday and first thing in the morning. Not only will this allow you to have a quieter day, but you'll also find more products in the stores and won't have to rush to grab the best bargains.
Best time of year to visit the New York Outlets
Actually, any time of the year is a good time to visit the Woodbury Common outlet, considering that all the stores are, obviously, well air-conditioned. But if there is one time of the year when shopping makes the most sense, it's Christmas time, when you can take advantage of the opportunity to buy all your gifts there.
If you are worried about coinciding with discount periods, forget about it: there are offers and discounts on all brands at any time of the year.
Alex's Traveller Tip

Try to use all the discounts included in your VIP card, to which you can accumulate the discounts on the Woodbury Common website.
Some tips on how to get organized for your visit to Woodbury Common
If you're the type of person who takes shopping day seriously, it might be a good idea to bring an empty suitcase to carry all your purchases and make your trip back to New York easier. Of course, there are trolleys to carry all your bags and happily stroll around Woodbury Common.
On the other hand, if brand name clothing is not your thing or you are only going to be in New York for few days, going to the New York outlet is not worth it. In New York, you will find many stores, and although not at outlet prices, you can buy some clothes that remind you of your trip.
Remember also that there are many tours in which you will visit stores in New York.
Before you go, check out the official Woodbury Common website as you can probably find additional discount codes for your visit.
Keep an eye out for stores that have "outlet" or "factory store" signs, that's where you'll find the true bargains that will make your trip worthwhile.
Other interesting excursions
If you are still planning your trip to New York and you don't know what are the best excursions you can do in one day, I recommend you to check my articles about day trips to Niagara Falls from New York City or day trips to Washington from New York City, which are must-sees if you are in the Big Apple.
Frequently asked questions
How many stores are in Woodbury Common?

There are currently 220 stores around Woodbury Common.

Is there tax in Woodbury Common?

There is a tax in Woodbury Common, which is 8.125%, however clothes and shoes under $110 only have a tax of 4%.

How long will it take me to visit Woodbury Common?

The average visit to Woodbury Common is about 4 hours long, but it will depend on your pacing and if you stop at a restaurant or bar.