Chicago Musical in Broadway NYC: all the information about the show
This classic, which will transport you to the happy 20's to the rhythm of jazz, celebrates a quarter of a century as an icon of the Big Apple. Tune your ear... And be impressed!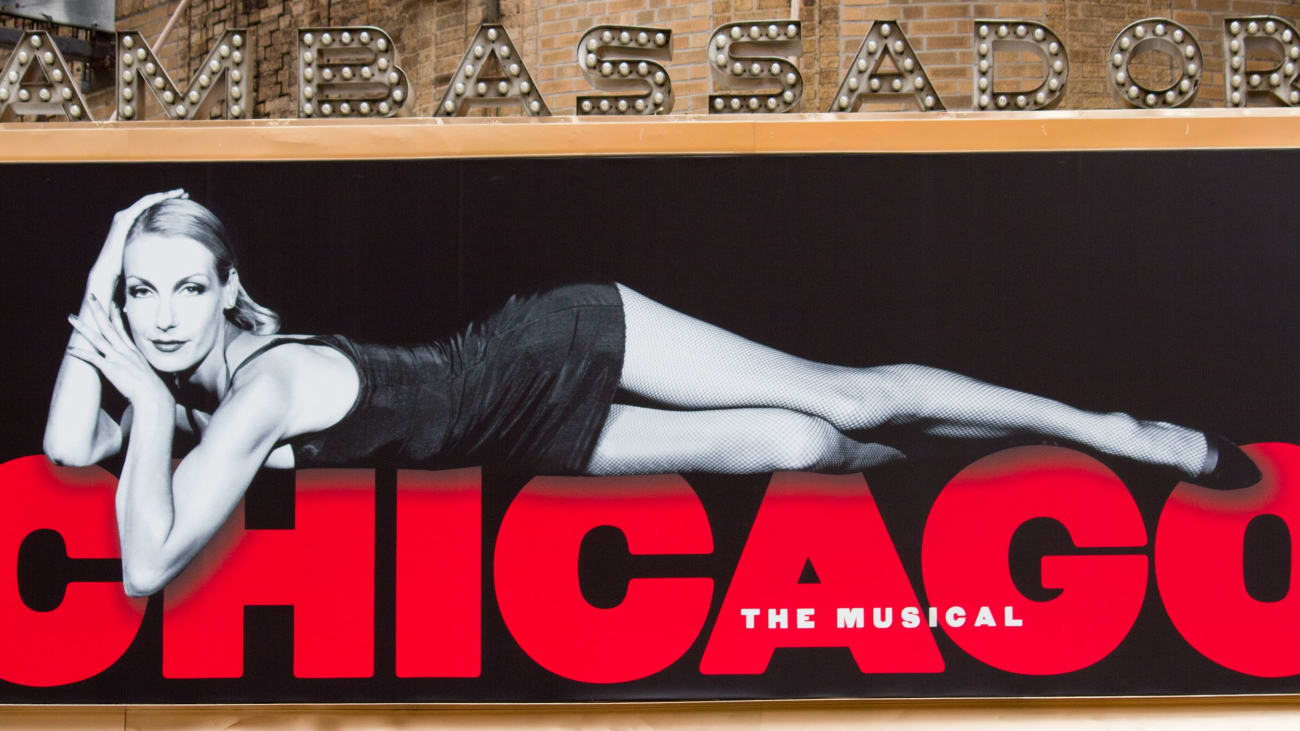 The musical Chicago on Broadway is the second longest running show on the Big Apple's theater circuit, behind only the ghostly living corpse of The Phantom of the Opera. Now this show celebrates its 25th anniversary to the sound of jazz!
In addition to being one of the oldest shows, this New York musical can boast, at 25 years old, to be on the list of the most awarded, with 6 Tony Awards, considered the Oscars of the theater. Almost nothing!
If you are sure you do not want to miss one of the best performances of all time, in this article I explain how to get tickets to see the musical Chicago on Broadway. Stay tuned!
How much are the tickets for the musical Chicago on Broadway?
All musicals are in great demand, but for the Chicago show it is even greater. Day after day it hangs the "sold out" sign and it is difficult to get tickets, even two months in advance. The minimum price you can pay for your tickets is around 75 € and the maximum is 500 €.
One of the most expensive times, without a doubt, is Christmas, for example, on December 25 and January 1 (New Year) the cheapest tickets soar up to 130 €, almost 50 euros more than normal. However, enjoying Christmas in New York and its lights is a "must" for any traveler. Here is the definitive guide to explore the city in the most magical period of the year.
The best option: buy tickets online and in advance
From my own experience I recommend that you buy tickets online as far in advance as possible so that your pocket does not get hurt. Ideally two or three months in advance. In addition, by booking online you will be able to choose the place you like, without a huge queue behind you, and in many cases with cheaper prices than at the box office, since there are no special discounts at the ticket window.
How to get cheap (but risky) tickets
Broadway theaters offer alternatives to get your ticket in a cheaper way. However, these options are quite insecure and, most likely, you will be left without your ticket. Here are the two most commonly used methods:
Option 1: get tickets in the Broadway lottery
The lottery: yes, you read that right, LOTTERY. The auditoriums organize a kind of virtual bingo in which they raffle tickets for the same day at reduced prices. The operation is easy: you fill in the form and if you have been selected, you have 60 minutes to pay for your tickets. The worst thing is that you can't plan anything and you won't know until the last minute if you've been one of the lucky ones.
Why I don't recommend this option: you are more likely to win the Euromillions than to get one of these tickets. Keep in mind that thousands of people apply for them every day and the seats that are usually left are those in places with reduced visibility. Don't gamble!
Option 2: see the Chicago musical standing room only
This option takes the cake. If you don't mind being on your feet for almost 3 hours, stoically enduring it like a wild boar, this option is for you. How to get this kind of ticket called "Standing Room"? The Chicago musical offers this option at the box office two hours before the start of the show, not suitable for people with lumbago!
Why I don't recommend this option: because you will end up exhausted and it will be really uncomfortable to stand for so many hours. Besides that for shows as crowded as Chicago, it's practically impossible to get it. So you'll be waiting in line for hours for nothing.
What theater is Chicago on Broadway playing at?
This classic is performed at the Ambassador Theatre, one of Broadway's oldest theaters with a century of history (it opened in 1921) and is listed as a landmark for New York City.
This auditorium, which for two decades was used as a movie theater and television studio, is one of the smallest theaters on Broadway with a seating capacity of about 1,100 people. The advantage? It's one of the most spacious between seats.
Location: The Ambassador Theatre is at 219 West 49th Street, between Broadway and 8th Avenue.
Showtimes for Chicago on Broadway
Monday: 14:30 h and 19 h
Tuesday: 20 h
Wednesday: 20 h
Thursday: 8 p.m.
Friday: 8 p.m.
Saturday: 2:30 pm and 8:00 pm
Sunday: 2:30 p.m. and 8 p.m.
Due to its success and the great reception of the public, Chicago is one of the musicals that performs more shows per week in all of Broadway. In total, 10 shows are performed, with a duration of 2 hours and 30 minutes, including a 15-minute intermission.
What to expect from the musical Chicago on Broadway
Experience is a skill, and the team at the Chicago musical knows it. That's why, for decades, these professionals have been perfecting the show until it has become a New York must-see.
It's an electrifying story about greed, murder and show business. If you've seen the 2002 film starring Renée Zellweger, Catherine Zeta-Jones and Richard Gere you can get an idea of what I'm talking about: incredible live choreography, lots of jazz and a carefully staged show, all spiced up with hit songs such as 'All That Jazz' and 'Razzle Dazzle'. You'll get goose bumps!
A portrait of American society in the 1920s
Set in the troubled 1920s, the Chicago musical tells the story of Roxie Hart, a housewife and nightclub dancer who murders her lover after he threatens to leave her.
Desperate to avoid conviction, she fools the public, the media and her cellmate, Velma Kelly, by hiring Chicago's most skilled criminal lawyer to transform her wicked crime into an avalanche of sensational headlines.
The show is based on the play published in 1926 by journalist Maurine Dallas, based on the actual crimes she herself had covered for the Chicago Tribune, so it is based on real events.
Nuria's Traveller Tip

If you go to New York in summer, don't miss the free event "Broadway in Bryant Park" where you will see the most popular Broadway musicals in a park, to whet your appetite!
Can I see Chicago on Broadway with children?
Chicago is recommended mainly for an adult audience. There are other musicals such as Aladdin or The Lion King that are designed for all audiences and both children and adults will enjoy it equally.
In fact, seeing these shows as a family is a great plan. Here is a small guide of activities you can do with children in New York.
Did you also know that Chicago was the first musical in which minors were banned from entering? At its premiere there was a big scandal when the puritanical society of the U.S. put the cry in the sky because it was considered that their dances were too sensual and provocative for the time. Currently, it is recommended for ages 13 and up.
Where to dine and drink after seeing Chicago on Broadway
If the show has given you an appetite, I suggest you recover your energy with the best fast food in New York: American hamburgers. After all, you're on vacation, a time to stop counting calories. My favorite place on Broadway is the Hard Rock Café. Here's why.
In this restaurant you will find a lot of musical gems from legends like The Beatles, the King of Rock, Elvis Preysler, and more current stars like Madonna. It's a rock and roll museum!
List of the best Broadway musicals
If after attending the Chicago musical, you're already thinking about what's next, here's a list of the 10 best Broadway musicals for the 2021-2022 season in New York. Check them out!
Frequently Asked Questions
Can I buy drinks or food at the theater?
Yes! There are stands on each floor of the theater selling water, soft drinks, alcoholic beverages and even snacks. In addition, you can reserve the drinks you want to have at intermission before the show starts. Please note that only bottled water is allowed in the auditorium.
What clothes should I wear to the theater?
Years ago the protocol used to be that the audience should dress up to go to the theater. Nowadays, it is not a requirement and there is no official dress code inside the auditorium. You may wear a relaxed outfit.
Can I buy any souvenirs of the Chicago musical?
Yes! There is a store inside the theater where you can purchase Chicago T-shirts and souvenirs, the recording of the show and many other fun items.
What is the temperature like inside the theater?
The theater is air-conditioned, so my advice is to bring a jacket in the summer and dress in layers like an onion in the winter - better to overdress than underdress! That way you're sure to hit the mark.