Hop on Hop off Bus Tours in New York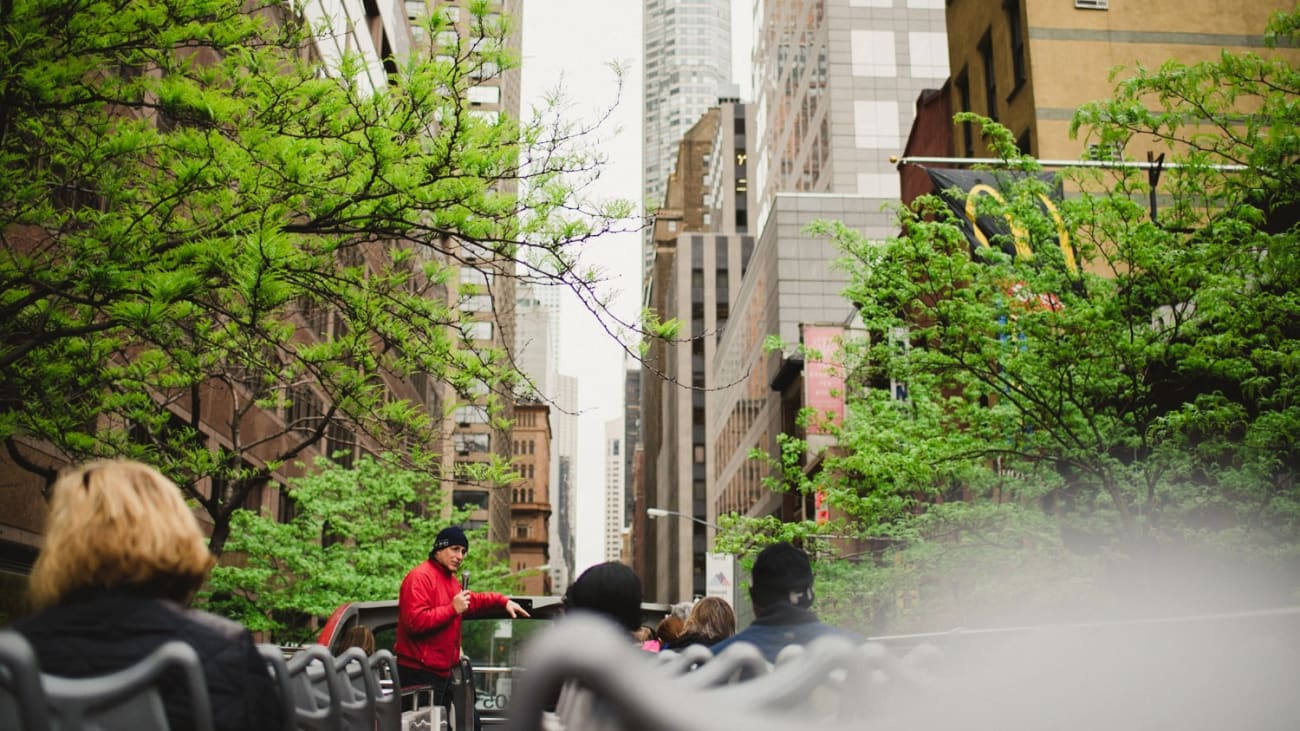 Traveller tips
Helpful advice from us and our travellers so you can enjoy your experience to the fullest.
What are Hop-on Hop-off Bus Tours?
Around many major cities, you may have noticed certain tour services offering "Hop-on Hop-off", these bus tours allow you to decide your itinerary by embarking and disembarking at certain points of the tour.


How long does a New York Hop-on Hop-off Bus Tour last?
The length of the entire tour depends on the route/line you take, and the service offered. Most tours range between 2-3 hrs, while some can be as short as 90 min. Fortunately most Hop-on Hop-off tours remain valid for at least 1 day.


What can I see on a Hop-on Hop-off Bus Tour?
Most Downtown bus tours give you a general overview of New York, meaning you'll see many of the top landmarks such as the Statue of Liberty, the 9/11 Memorial and its many skyscrapers. There are also other lines, which let you see places such as Brooklyn and Uptown in more detail.