One World Observatory NYC Tickets Prices and Discounts
Would you like to see New York from the One World Observatory but don't know what budget you'll need? I'll tell you how much tickets cost and how to get discounts in this article - read on!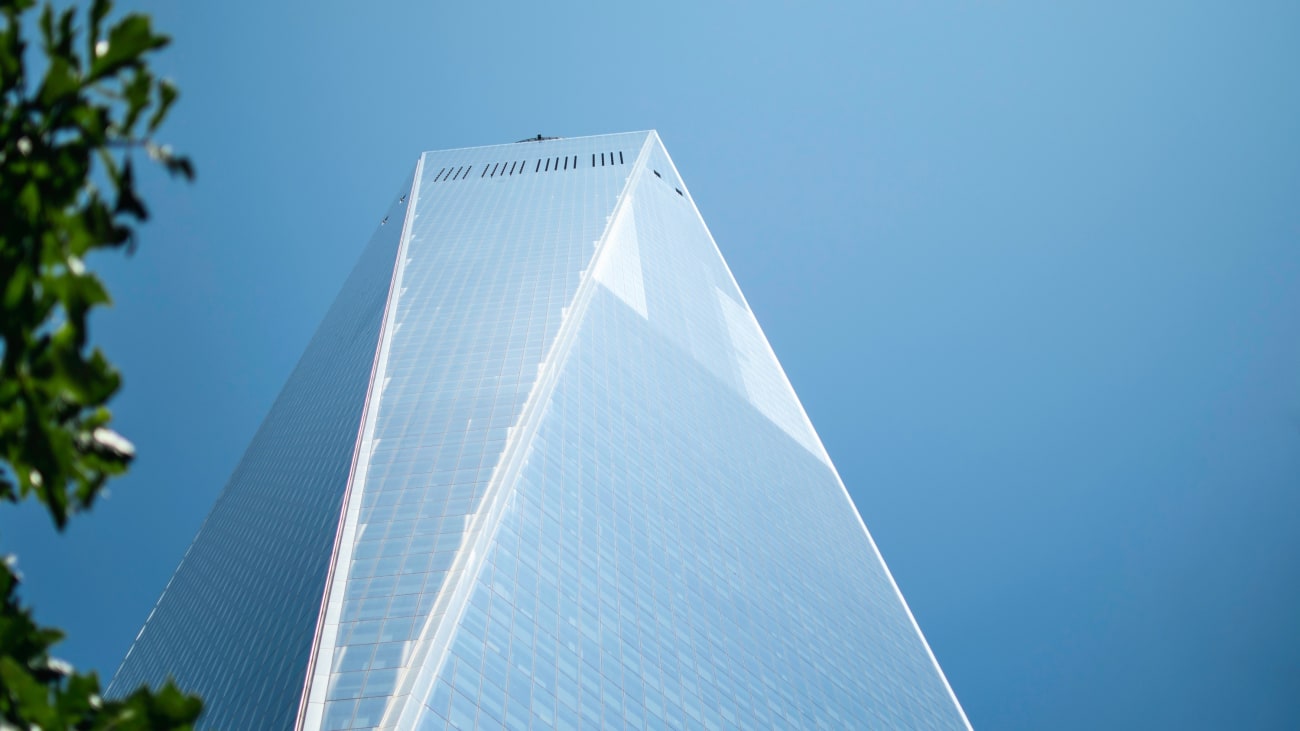 Located at One World Trade Center, the One World Observatory is the tallest skyscraper in New York and the country. The views of southern Manhattan from its observation deck will take your breath away, making it, without a doubt, one of the places you must visit on your trip to the Big Apple.
Now,how much do tickets to the One World Observatorycost? Here I detail everything you need to know about the price so you can better calculate your budget.
1. How much does it cost to enter the One World Observatory?
To enjoy the fabulous views of Manhattan and surroundings from the One World Observatory, in the heart of Downtown, the standard ticket price for an adult is about 35 Euros in Hellotickets. This ticket at this price includes skip the line access and cancellation option, something essential to take into account in the organization of your trip, as it will allow you to have more flexibility when making plans if something unforeseen arises.
With this ticket you can access the three floors of the observatory of One World Observatory from where you will have wonderful views in detail of the skyline of southern Manhattan and panoramic views of the rest of the city: the World Trade Center, the Financial District, the Brooklyn Bridge, the Statue of Liberty or the Empire State, among other tourist attractions.
We must not forget that this is the tallest skyscraper in the Big Apple so it will be one of the experiences that you will like the most of your trip, you will see everything from a bird's eye view!
2. Do children pay to enter One World Observatory? How much does the children's ticket cost?
If you are traveling to New York with children and you are planning to go up to One World Observatory, you will not need to buy tickets if the kids are under 5 years old, as they get in for free. However, if the children are over that age they will need their ticket to access the skyscraper, although the good thing is that there are reduced rates for them.
If you book them in Hellotickets, you can find tickets for children from 30 € and with cancellation option, which is very interesting because when doing activities with children it can happen that there is an unexpected change of plans.
3. How can I save money buying tickets for the One World Observatory?
Discounts to visit One World Observatory are only available to members of the U.S. military, law enforcement, firefighters and emergency medical services. Please note that this is a high-demand activity, so discounts and free admission are not usually available on a regular basis.
For the rest of the visitors there are no discounts as such but don't worry because if you want to save a little on your visit, there are reduced rates for certain age groups such as those over 65 years old or children between 6 and 12 years old.
In Hellotickets you can also buy your tickets with reduced rates for these age groups from 30€ for kids and 34€ for older adults but with the advantage that you can cancel them, which is not possible on the One World Observatory website.
4. How much does it cost to go up to One World Observatory with a tourist pass?
Buying the New York Sightseeing Pass (from 122€) you can go up to the One World Observatory the day and time you choose to enjoy the spectacular views of New York and you can also benefit from very interesting discounts in restaurants and entertainment in the city during your stay.
I recommend it if you want to get the most out of New York during your trip and not miss any of the fun. With the New York Sightseeing Pass you can choose between 1 and 10 days of validity to visit a number of tourist attractions and also has the advantage that you can cancel it.
Why choose the tourist pass?
To explore the Big Apple there are several tourist cards, each with its own peculiarities and prices, but the great advantage they all have is that by paying a single "flat rate" you can visit a lot of attractions, which will allow you not only to control your budget (New York is an expensive city!) but also save time by being able to enter the sites either by accessing without queues or by going through the fast queue.
In case you want to use one of these tourist passes during your trip to New York but you are not sure which one to choose, I advise you to take a look at the article The best tourist card in New York, it will surely help you decide!
5. How much does it cost to get to One World Observatory?
The fastest and most comfortable way to get to One World Observatory is by public transport, either by subway or bus, whose single ticket costs about 2 and a half Euros.
However, there is an even cheaper way to get to the skyscraper and that is to walk if you are close to the area. Walking around New York is a joy, there is so much to see!
If you want to know what lines to take or what other means of transportation will take you to this impressive viewpoint I recommend you to read this post about how to get to One World Observatory.
6. How much does it cost to eat at One World Trade Center?
If after going up to One World Observatory you liked the views so much that you would like to stay a little longer, you can always take advantage of the visit to eat at One World Observatory's One Dine restaurant, which also has one of the best views of Manhattan.
The prices of the menu range from 12 to 50 Euros approximately. There you will find a varied menu of seasonal inspiration with exclusive dishes.
However, if you prefer to eat outside the skyscraper and discover other cool places in New York, in the post Where to eat around the One World Observatory you will find some proposals near the observation deck (probably cheaper) and Ground Zero.