How to get to One World Observatory NYC
The views of New York City from the One World Observatory are amazing - here's how to get to the observation deck wherever you are!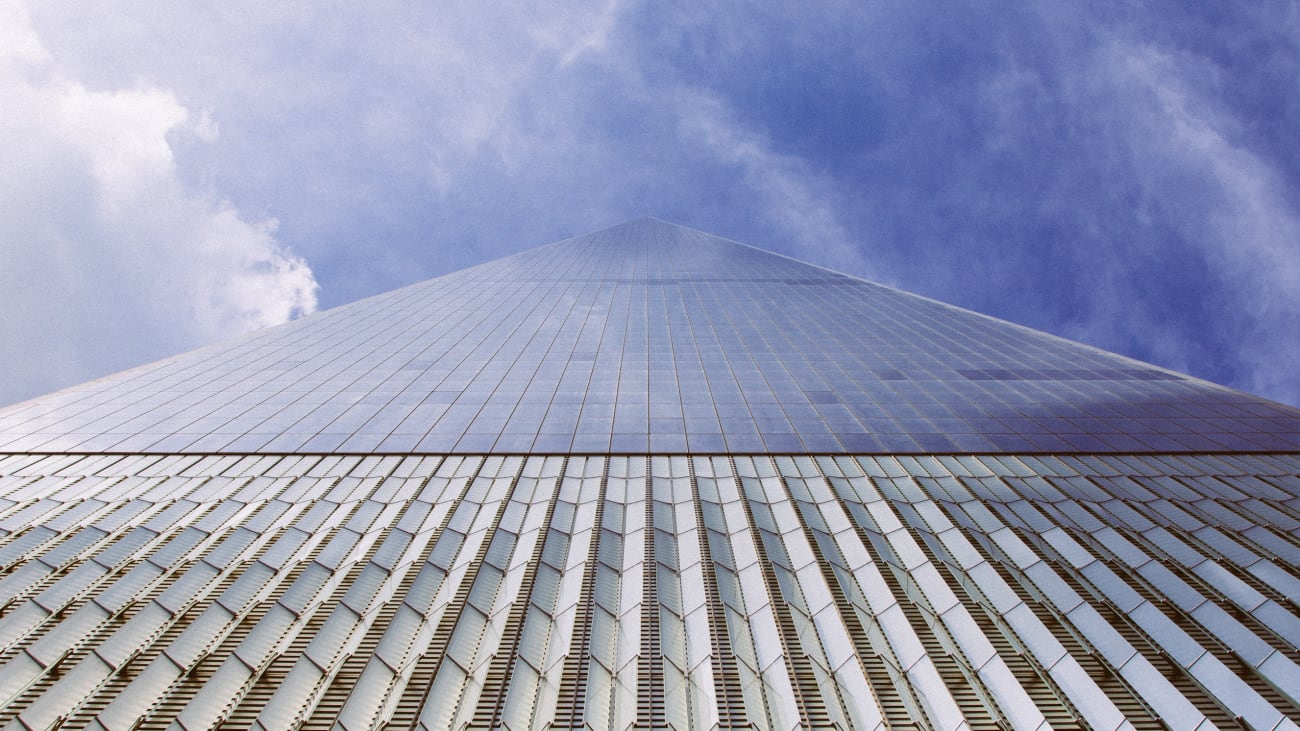 Located in the World Trade Center area (Downtown Manhattan), the One World Observatory observation deck stands near where the Twin Towers once stood, at number 1 of the WTC.
When planning your visit, after buying your tickets to the One World Observatory, you will need to know how to get to this fantastic viewpoint in southern Manhattan. So that you can get there quickly and easily wherever you are, I have prepared this guide to help you.
1. Take a walk and enjoy the views
Walking around New York is a wonder. There's always a monument, a skyscraper, a store or a plaza that catches your eye. Plus, it's the cheapest way to get to the One World Observatory!
Although it may seem that the distances in this city are too long and walking to the observatory could cause you fatigue, in reality you will not feel tired because the center is full of tourist attractions that will entertain you and make the walk fly by.
Walking distances from the key points of the city
Here's how far it is to One World Observatory from some of the most popular sites in the Big Apple so you can decide if you want to walk or find an alternative. It's worth it!
Tribeca: it's only an 8-minute walk from this trendy downtown neighborhood.

Battery Park will take you just 13 minutes to walk from this quiet park south of Manhattan with great views of the Statue of Liberty.

Wall Street: it will take you approximately 13 minutes to get there from New York's financial district.

Chinatown: it will take you 22 minutes and on the way you can see Columbus Park, Thomas Paine Park, New York City Hall or City Hall Park.
2. By subway, the fastest transportation
If time is precious to you and you value speed, the New York subway is always a good option for getting around the city.
The main lines that reach One World Observatory are:
World Trade Center (1, E)
Park Place (2, 3)
Cortland Street (R, W)
Fulton Street Station (A, C, J, Z, 2, 3, 4, 5)
How much does a subway ticket cost?
If you want to get to the One World Observatory by subway you should know that the single ticket costs *just over 2 Euros.
In case you are going to use public transport regularly to move around the Big Apple, my recommendation is to buy the MetroCard. It is a rechargeable card that you can use both on the bus and on the subway.
To get it, you just have to go to any subway station where there are ticket vending machines.
And finally, I also advise you to read my guide about the New York subway where you will find useful tips to get the most out of this means of transport.
3. By bus, cheap and convenient
Traveling by bus to One World Observatory is also a good idea if you prefer to save your energy for other plans around the city later. It is also convenient and economical, perfect for travelers who are on a tight budget but don't want to compromise on comfort.
If you finally decide to go to One World Observatory by bus, my advice is to be patient because traffic in New York can sometimes be chaotic. That's why I recommend that you leave with enough time to get to the observatory in case there is a traffic jam that keeps the bus stopped for a few minutes during the trip.
Recommended lines
The lines that have stops near the Empire State are:
You can check schedules and fares on the official New York City Transitwebsite.
4. By cab or Uber, for the more practical
Although most tourists usually opt for the subway and bus network to move around New York, we should not completely rule out the possibility of taking a cab or an Uber to make certain routes on some occasions, as is the case of going to One World Observatory.
By cab
In New York City, cabs are not usually missing and it is easy to identify them by their unmistakable yellow color.
Contrary to what it may seem, cab fares are not usually expensive for a city like this and the cost of a standard Manhattan ride is around $10, to which a tip of between 10% and 15% must be added (not mandatory but recommended).
Estimated cab cost from key points in the city
By Uber or Lyft
If you are thinking about a door-to-door service to One World Observatory that is also convenient, it is best to use Uber or Lyft.
You only have to download the APP on your mobile, enter the address of origin and destination and it will automatically calculate the price, the route, the time it will take to go to ride you. The app will indicate the license plate number of the car so you can recognize the vehicle without any problems.
As for the price, it is usually cheaper than cabs in New York but depending on demand the cost can skyrocket. If you see that it is too high, wait a little and check the rates again on the APP. In this type of services it is not mandatory to leave a tip but if you wish you can do it through the app.
Isabel's Traveler Tip

If you are traveling to New York as a couple or alone, you may want to use Lyft Share or UberPOOL, which allow you to share a ride with other passengers.
5. By tour bus
Another option you can consider to get to the One World Observatory is the tourist bus if you have a ticket.
You can get on and off as many times as you want during the tour, so it is a practical way to get around the city while you travel comfortably seated and contemplate several of the sights of New York.
So don't hesitate to use it as a mode of transportation as well! The Big Bus Red Route covers downtown New York and tourist attractions such as Battery Park or Wall Street Bull.
Walking to the WTC observation deck from these locations will only take you a few minutes and in no time at all you will be gazing at the Big Apple skyline.
You can learn more about this option in the post The best sightseeing buses in New York.
6. On public bikes, to move around responsibly
New York is a city in constant innovation. Also when it comes to transportation methods. For some years now, the Big Apple has been welcoming new forms of transportation such as public bicycles.
One of the companies that provides this service in New York is Citi Bike, so if you don't want to suffer the New York traffic and you like to pedal to get from one place to another, my advice is to take a look at the APP. Both tourists and residents can use them!
When you download Citi Bike on your phone you will see that it is very simple to use. The application will geolocate you on the map of the city and will suggest the nearest bike station to your position so you can rent one. It's that easy!
How much does it cost to rent a public bike?
The price is about $3.50/trip but if you plan to rent the bike to use as transportation throughout the day, then the trip costs about $15.
Keep in mind that children under the age of 16 are not allowed to use the service and that losing one of these bikes could cost you $1,200.
Is it safe to ride a bike in New York?
That's right, in Manhattan and the rest of the city there are plenty of bike lanes so as long as you respect the rules of the road and pay attention to what's going on around you you shouldn't have any problems.