London in July: a handy guide to discovering the city
Visiting London in July is something unforgettable, you can witness events that only happen in this month: London Pride, Swan Upping, BBC Proms ... Follow me to know what to do on these dates.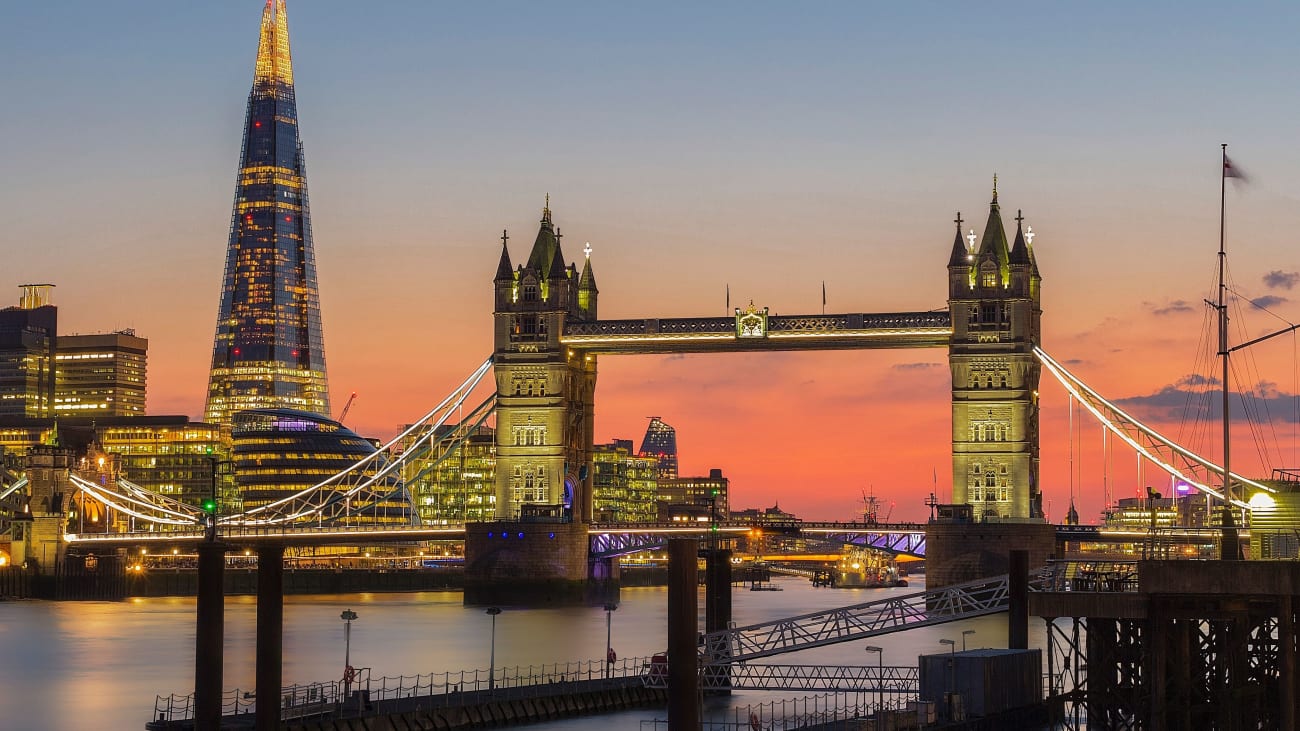 You have been smart and have chosen a month in which temperatures are already warmer, thanks to this small gesture you will have more opportunities to enjoy the outdoors, as they begin to celebrate events of this type taking advantage of the summer.
In July you will find a city with more hustle and bustle than in colder seasons, but this is not a problem when moving around the city, visiting monuments or attending festivals and so on. The list of things to see and do in London is long and I'm going to show you right now, read on and keep those suggestions that most appeal to you, go for it!
BBC Proms
The word Proms comes from when, in the old days, people walked through the parks (promenade) and listened to classical music at the same time. The BBC usually holds these concerts at the Royal Albert Hall from July each year and has a very complete program.
Every year the BBC organizes an agenda fullof classical music concertswith guest conductors or musicians; music lovers gather there.
If you are one of them, you can't miss even one of the concerts.
2. Love Box Festival
This festival takes place over three days in July and features the best of pop, hip hop, R&B and rap. Several DJ's add their special touch with house and dance music. This is a top festival on the London music scene and is a must-attend event to keep you dancing!
Love Box exists since 2002, so it has already been around for a long time, and was founded on a random night in a club by the famous DJ's Groove Armada.
Located in various spaces during its existence, it has finally stood still in Finsbury Park, for the enjoyment of its followers. Don't you feel like some dance and music? I propose the idea and you take care of choosing companions, deal?
Useful Info
Wheelchair accessible.
Complimentary tickets will be available for those requiring a caregiver.
Where: Held at Finsbury Park.
Large bags are not allowed on the premises.
Children under 5 years of age are not admitted.
Children under 16 must be accompanied by a guardian.
3. Wireless Festival
Wireless Festival is a rap music festival held every July in the city, because in London there is room for all kinds of tastes, so it is another of my proposals.
I dare to say that, even if you are not a big fan, go there even if it's just for a little while, the atmosphere will make you get into situation and you will have a great time.
The funny thing is that this festival started as something dedicated to rock and pop music, but took on a life of its own and drifted towards rap.
Its name Wireless Festival is always accompanied by the corresponding sponsor, for example, now bears the name of a fashion retailer. Stay tuned so you don't miss the dates or the agenda and...let's dance!
4.Dunwich Dynamo
The Dunwich Dynamo is a cycling race usually held at the end of July with a route of 180 kms. to the coast of Suffolk. It is an evening race which starts at Hackney Park. It starts at 8 p.m. and arrives at the finish line at dawn.
If you like bikes and you think you'll miss cycling, you can dare to participate or you can be content to watch the spectacular start of the participants... by the way, did I mention that anyone can run...?
I've called it a race, but the organization doesn't give out any bibs, nor does it record times or anything like that. It's all about pure love for bikes and fun.
The length of the course is overwhelming for anyone, but you can pedal as far as you want. It's not really a sporting event, it's more of a way to get closer to an instrument of transportation that the British are very fond of, so much so that if you're looking to do a guided tour of London you'll see that some of the options are directly by bike.
Useful information about Dunwich Dynamo
Departure: Pub on the Park, Martello Street, Hackney.
Get your bike ready before the race.
Bring an extra layer of clothing.
Drink plenty of water.
Bring spare batteries, inner tubes and patches.
Hampton Court Palace Flower Show
After several days of going back and forth, you will be grateful to spend the day in a place like this. This event is to enjoy the beauty of the flowers and their scent. Strolling through the exhibition is an experience that transports you, the fragrance of the flowers envelops you and, unless you are allergic, you will enjoy so much nature around you.
This fair is usually held in early July, in the middle of spring and is the largest flower fair in the world and inside you can choose to do different things. I show them to you right now:
Gardens for everyone: stroll through the wonderful gardens around Hampton Court Palace. You will enjoy various styles such as the Show garden, the Global Impact garden and the Get Started garden, where professional gardeners will get their ideas for the new season.
Floral marquee: visit the marquee where expert nurseries are on display, you will share doubts and questions with the top experts and you are sure to take home a beautiful flower for your home.
Talks, demonstrations and workshops by great experts: in these talks you can expand your knowledge about flowers; there will also be talks on health, food, crafts, wellness, gardening and creativity.
Rose Festival: let yourself be carried away by the colors and aromas of the most beautiful roses, discover new varieties and enjoy. For when you feel tired you can have tea in the Rose Afternoon Tea Garden.
If you want more nature, I recommend this article about the best parks in London.
Useful Information
Where: Hampton Court Palace, East Molesey, Surrey.
Dogs are not allowed, except for personal assistance dogs.
6. Royal Swan Upping
This proposal will seem very curious but I think it is an interesting proposal. With this activity you can get to see how important the British Royal Family is in sometimes more everyday things.
This event has been held every July for years and it is the census of the swans and the verification that everything is ok by The Queen's Swan Warden, whose objective is the conservation of the mute swan.
It is a beautiful sight to see the Royal Swan Uppers, wearing the scarlet uniform of Her Majesty the Queen, sailing in traditional rowing boats.
The children also play an important role, watching, asking questions and helping with the task. It is something different but curious, which raises a lot of expectation because the Queen makes an appearance on one of these days. Are you up for seeing the swans?
7. British Summer Time Hyde Park Festival
I come back with the idea of going to a festival... in summer you can enjoy the outdoors a lot and you tell me where is better in July! This is not a festival of a single style of music, in the British Summer Time you can enjoy different internationally known artists.
For next year they have a very varied and powerful line-up, you are sure to find something that interests you.
In the park environment you can eat and drink, sit on the grass while listening to the music and experience a festival in a more relaxed way. It's up to you how you want to archive the experience in your brain.
Useful information
Where: Hyde Park, Bayswater.
Tickets: from 95€.
Venue capacity: 150,000 people.
Special stage for disabled people.
8. Wimbledon Tennis Championships
Want to do something truly unique? Celebrate the annual edition of this international tennis championship. In the future you will be able to proudly say "I was there", and remember the matches of your favorite tennis players battling it out to win the championship.
This tournament is held in early July and is one of the four that make up the Grand Slam and is also the most prestigious and oldest in the world.
At the same time that this tournament is held, tournaments for juniors and seniors are organized, so you will also be able to watch amateur matches.
9. Puppet Theater Barge
If you are traveling with children to London you have to take them to see this puppet theater located on a converted barge. It has fifty seats, so you should probably get your tickets in advance.
The shows: they are for children and adults, so you all have a great time and bond as a family. In July you can find this barge in Richmond-upon-Thames.
This company performs plays based on traditional children's stories, such as Aesop's fables; Shakespeare 's plays also find their place among puppets as well as those of Federico Garcia Lorca. If you are more avant-garde you are in luck, as contemporary works by published writers are also produced.
Go ahead, run and ask your kids if they are up for it, I think I already know the answer!
Useful information
Where: Little Venice, Blomfield Road (opposite 35).
It is a covered barge, if it rains there is no problem.
How to get there: Warwick Avenue Bakerloo tube line.
10. Unwind in the summer light at Neal's Yard
If you have decided to travel in July to London and you want to start the day off right, enjoying a real English breakfast, go and visit Neal's Yard, a peaceful place. With colorful houses and lush vegetation, a July day will start in a unique way.
It was founded by Nicholas Saunders, a writer in the 1970s, who was an advocate of an alternative lifestyle and healthy eating. He started by buying a warehouse where he sold products and today it is a world apart in the city.
It is one of the few remaining hippie neighborhoods in the city. There you will find small shops selling natural remedies and handicrafts.
Useful information
Where. Covent Garden.
How to get there: Northern Line stop Leicester Square. Piccadilly Line stop Leicester Square or Covent Garden.
July weather in London
You are lucky, as I said at the beginning, in July the temperatures rise a bit and you will be very comfortable; you will have highs of 21º and lows of 13º. If you go to London in summer, the rains will not be as heavy as if you go to London in winter so it will be easier to spend the day enjoying the street.
I recommend that you always check on reliable websites the weather you are going to find, so you can pack your suitcase according to the predictions.
Check the documents you need to bring
Remember that it is no longer enough to have your ID card to enter the UK, now you must use your passport, and you can stay for a maximum of six months if you are going to be on vacation in the country.
With respect to other papers you may need, always consult the official websites, where you will find the most reliable information.
Currency exchange
It is best to change money in the country of destination. Change a small amount at the airport, not much. Use your card to pay and, once you are in the city, you can go to a money exchange office. They are concentrated in the stations or tourist sites.
The best option will always be to use your bank card for everything you can, but be well informed of the commissions, lest the remedy be worse than the disease.
London is always a very good option to enjoy other cultures, incredible parks, hospitable people and your family or friends, Happy travel!