10 Best Parks in London
If you love green spaces, London is a destination to consider. Some of them are so dense and peculiar that you might even doubt your presence in London.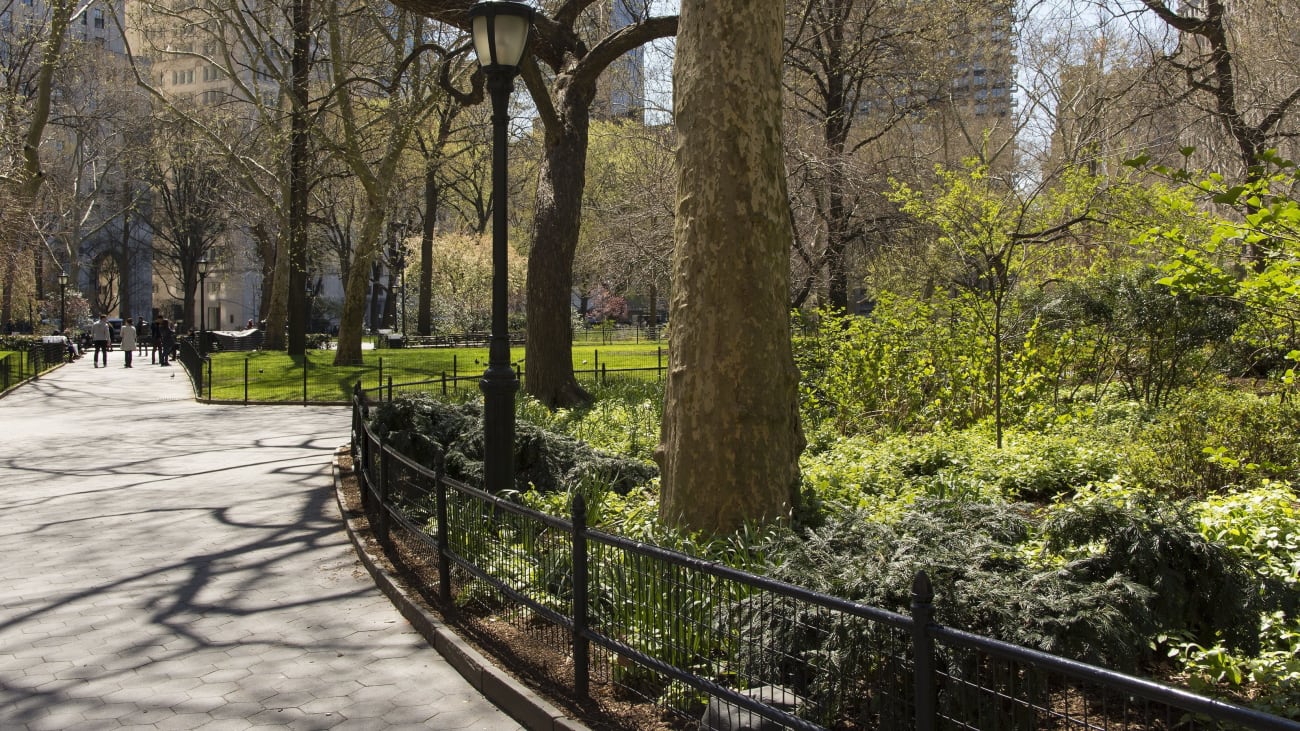 London is a green city, miraculously green. For every building, street and pavement there is roughly the same amount of green space, garden, park and field. If 8.4 million Londoners spontaneously decided to hug a tree, there would be a tree for everyone.
Such is the importance of green spaces in the city that knowing them one by one is even general culture. In London, there are dozens of parks and, in this article, we will see the 10 most important, or at least, from my point of view.
1. St John's Lodge Gardens in Regent's Park
St John's Lodge Gardens are a space designed in 1888 as a place of meditation for one of the most influential marquises of the time (hence the name). The religious character of this green space gives it an air of intimacy, tranquility and spirituality. Although this garden is part of a private residence, it is open to the public**(and without having to go through a cashier**).
This is undoubtedly one of the secret places in London that bewitches with its beauty making us spend more time than expected. It also has religious statues, colorful flowers (especially violets and roses), climbing plants that fit perfectly with the structural elements giving a complete and striking image.
The fact that it is a quiet park in terms of visitors, will allow you to walk through it from end to end glimpsing every corner of it even in spring in London, a season in which the city parks are flooded with local and foreign visitors.
Its difficult location and private appearance make its nickname "Jewel in the Crown" even more meaningful. These gardens are in Regent's Park and are open daily from 5am to dusk.
2. Chiswick Gardens
Chiswick Gardens is possibly one of the most important cultural parks in England. Such is its weight that even The Beatles took advantage of its beauty to film and promote their first musical albums.
This park was born in the 1720s, when the architect and designer William Kent materialized everything he said that left him sleepless giving us a natural beauty, also known as the English landscape park.
The appearance of the park is another of the points for which it stands out, it tries to flee from the formal, the artificial and leave a natural footprint with lakes, classical temples and monuments in tune with a lawn swept to perfection. What you may not know is that this format of parks was a revolution in Europe, making inspiration for many others.
Also, if you go to London in winter, especially if you travel to London in January, and the bad weather catches you by surprise, you can protect yourself in the conservatory of the park. This houses an impressive collection of camellias, including one of the world's only two red Middlemist specimens.
3. Victoria Park
Victoria Park, located in East London since 1845, is one of the most popular parks in England. It is a space for all ages.
Victoria Park has a space for children thanks to a playground full of slides, swinging equipment and even swimming pools for the summer. Of course, it also has its "adult part" thanks to the areas destined to make world-class music festivals and two excellent cafes at each end of the park. If you go to London in March or go to London in April, you will see what atmosphere is formed.
In addition, it is not only a space for fun but is also conducive to meditation and relaxation thanks to its lakes, gardens and beautiful pagoda. If you are going to London for more than 5 days I recommend you to spend at least one day to visit this beautiful park as a rest. I'm sure it will be great for you.
The park is open every day of the week from 7 am. For more information have a look at the official site of the natural space.
4. Holland Park
Although London has many parks whose beauty attracts tourists and locals, Holland Park is one of those places that you must include in your sightseeing tour, because it has several parts that will make your stay inside last longer than planned. Holland Park includes a forest with native animals, especially peacocks with a dense and extensive plumage.
It also has areas of spring green to relax and picnic, one of the plans to do in London in spring. In addition, in the center of the park is the Invectic Opera, a roofless stage that hosts small concerts whose musical does not go unnoticed in the area . And what better place for opera than surrounded by Mother Nature!
The southern area of the park is not fallow either, as it is often used for sporting activities, especially by children and teenagers.
Kyoto Garden
Despite its presence within Holland Park, it deserves special mention given its peculiarity. It is a park that perfectly fits the Japanese gardening style. It has a pond with a bridge and waterfall, multiple bonsai and flowers distributed left and right in order to give it an air of spirituality and calm. Undoubtedly one of the most visited areas in Holland Park.
The park is open daily from 07:30 in the morning, and closes half an hour before sunset. For more information visit the park's official website.
5. Osterley Park
This old country estate seems to appreciate with the passage of time as if it were a wine. Its appeal seems not to be aging, but on the contrary, attracting more and more visitors and the curious. In its grounds there is a large mansion known as 'Osterley House' which served as a country retreat for wealthy families, hence its historical background.
It is one of the largest open spaces in West London. Its lawns and gardens, towering oak, chestnut and cedar trees give the space a rather peculiar smell that contrasts with the pollution of the city center. It has a bike path that surrounds the park and makes it easy to see every corner of it. (For your information, bikes can be rented on site).
The park is open from 7 am to 7:30 pm. Admission is only free for National Trust members, and if you are interested in fishing at Osterley, please note that you can only fish in Middle Lake with a specially issued NT license. Tickets can be purchased both at the kiosk at the entrance and on the official park website.
6. Richmond Park
Undoubtedly **London'**s largest nature reserve, red and fallow deer have roamed freely in the grasslands since 1637. Its stay away from roads and cycle paths gives it an even more natural feel, few places in London are as open as this.
Of course, if you go to London in summer you better not go there, because, being a nature reserve, you will see nothing more than a pale and lifeless blanket, as if it were the African sheet. However, if you go in spring, you will see everything full of azaleas, camellias and brightly colored flowers and bright colors. An excellent way to connect with nature and disconnect from noise pollution, and people in general.
Of course, as with most London parks, the weather is a factor to consider, and more in Richmond Park, where deer are its main source of attraction. Therefore, London's autumns are not exactly the best time to visit this environment due to the heavy rains that fall from the sky, especially in October. For more information visit the park's official website.
7. Hampstead Heath
This ancient tract of land between Hampstead and Highgate is perhaps London's most beloved open space. Its rolling hills, meadows, glistening ponds and views evoke a deep sense of the rural that exists nowhere else in the city.
A summer picnic in the long grass, flying kites down Parliament Hill, sledding in the snow, taking a dip in the park's waters or walking in muddy boots are some of the most common activities Londoners engage in throughout the year.
In addition, the Heath's hilly geography and open expanses make it the best snowy playground for any winter activity. You already have plans in London for January! You can visit the park's website for more information.
8. Crystal Palace Park
Crystal Palace is a huge park with a farm, a children's play area and a maze with zigzagging paths for adventure lovers, a sports center and an athletics stadium. It also features Italian terraces, grounds in a similar style to Sir Joseph Paxton Park. And, as if that weren't enough, there are also cafes and concert venues. Of course, one of the biggest attractions of the park are the dinosaur statues that, to this day, still retain their forms.
It is worth noting that if you go to London in December, you should take a walk around the park as it has several musical and leisure activities, especially for young people and adults.
If you plan to go to London in February and celebrate Valentine's Day without spending so much money, I recommend you to come with your partner to the park as you can take a boat ride on one of the lakes it has. The views at sunset are beautiful!
The park is open Monday to Friday from 7:30 am.
9. Bonnington Square Garden
Bonnington Square Garden is a spacious green park with multiple labyrinth-like paths that distribute the place and enhance the feeling of being in a natural place away from the urban even being in London.
In terms of vegetation, the park has climbers, flowering trees and palms that give the space a semi-tropical air. Being able to stroll around observing palm trees, yuccas, banana plants and other exotic specimens gives an inevitable feeling of escapism, as if you were literally in another part of the world, let alone in London.
The park is open every day, from dawn to dusk. You know where to go if you get dizzy from the views from the London Eye and want to seek some oxygen.
10. Hyde Park
Hyde Park is the beating heart of London, it is a huge space that has always served as a place to express oneself, whether it be protesting, demonstrating or liberating. Hyde Park is the largest of the four royal parks that form a chain from Kensington Palace to Buckingham Palace.
Jogging, cycling, rollerblading, tai-chi, swimming in the Serpentine and picnicking are some of the most popular activities in this huge green space. What is most remarkable about this park is its spaciousness, allowing anyone to feel free in its bosom.
If you visit London in July or visit London in August you will seethat many rock concerts are held; moreover, this site is one of the favorites of the legendary rock band: The Rolling Stones.
The park is open from 5 am to midnight. If you want to learn more about the site I recommend you to visit the official website of the Royal Parks.