Madame Tussauds Tickets in London
In the better known wax museum in Europe you can have your photo taken with your idols and the most famous characters of history and current events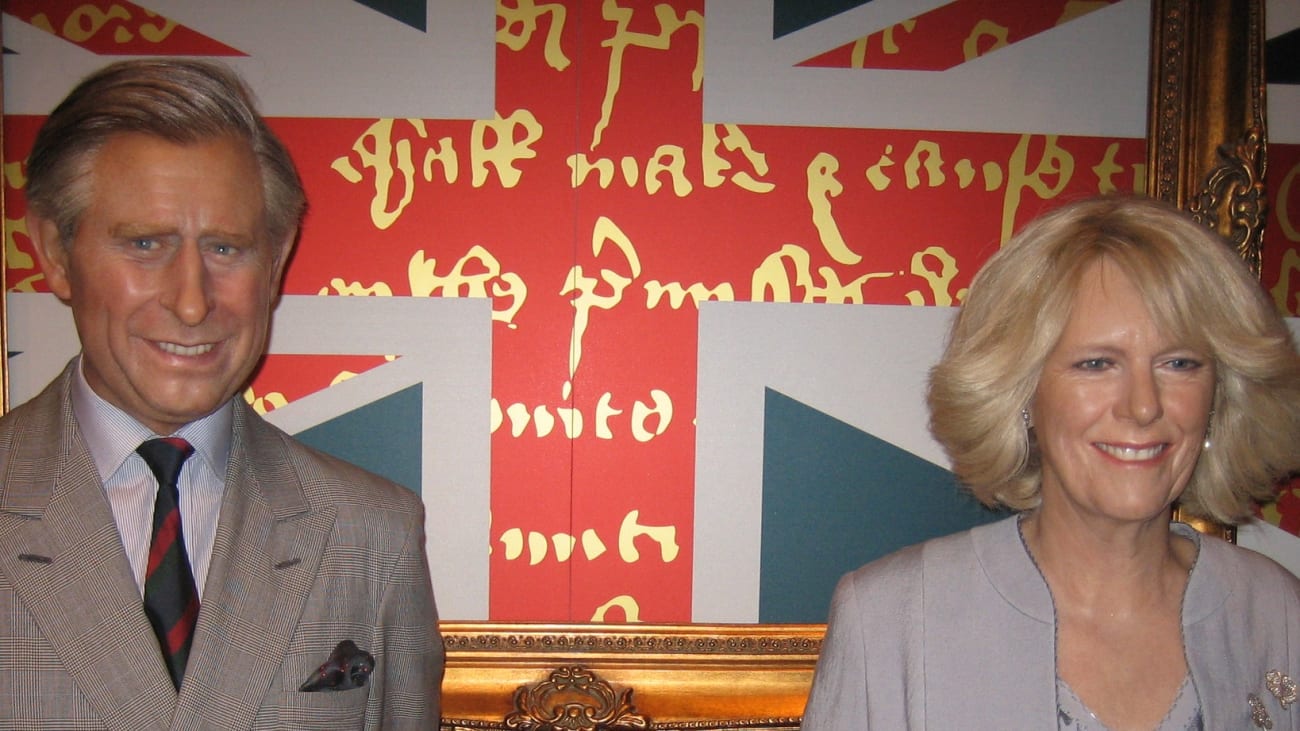 I always remember visiting Madame Tussauds as one of the most fun experiences I had in London. Do not miss this magical place, especially if you are traveling with family or friends, where you will laugh, dream and discover more than 250 characters.
1. Where to buy tickets
On the internet
I recommend you buy tickets in advance and online: the queues are huge every day. You can choose between standard (general) and premium tickets. And if you are going to spend several days in London, you can buy the London Explorer Pass, which includes this ticket and many others.
At the box office
Buying your ticket at the Madame Tussauds box office is possible, but it is a museum that attracts 2.5 million visitors a year, and queues can last up to 3 hours. My advice is that if you are thinking of buying your ticket there, go very, very early.
2. General or standard admission
With this ticket, you are assured access through a faster line than the rest of the visitors. In addition to enjoying the tour of the entire wax figures exhibition, the general admission to Madame Tussauds gives you access to an interactive 4D experience with the Super Heroes of the Marvel universe, or you can sit in a typical London cab while you virtually travel through the history of the city in the Spirit on London Ride attraction.
You can also immerse yourself in the Star Wars galaxy alongside Yoda, Luke Skywalker, and Princess Leia in a stunning exhibition created in collaboration with Disney and Lucas Film.
What does general admission include?
Fast-track entry to the Madame Tussauds London museum.
Access to the Marvel 4D movie
Spirit of London Ride cab ride
Star Wars immersive experience
What does this general admission ticket not include?
Gratuities.
Hotel pick-up and drop-off.
Sherlock Holmes Experience (which pass you can purchase at the museum for around $ 7).
3. Premium Ticket
Looking for direct access to Madame Tussauds museum and all its activities? Get the Premium Ticket and enjoy a VIP experience. With this ticket, you will skip the queues and you will be able to enjoy your visit to the museum to the fullest.
The Madame Tussauds Premium Ticket opens the doors to all of Madame Tussauds and all of its immersive experiences. You can attend the Sherlock Holmes Experience, a theatricalized passage filled with actors, sound effects, and sensations that will transport you into the universe of the most famous detective in history.
The Force will accompany you on your journey to a galaxy far, far away in the interactive exhibition of some of the most emblematic scenes and characters from the Star Wars saga.
Finally, you can enjoy free popcorn while watching a 4D movie alongside legendary Marvel comic book characters and ride through key episodes and locations in London's history in a typical London cab on the Spirit London Ride.
What does the Premium Ticket include?
Direct entry to the Madame Tussauds Museum
Access to the Sherlock Holmes Experience
Fast-track access to the Spirit of London Ride
Free popcorn during the viewing of the Marvel 4D Experience
Fast-track entry to the Star Wars Experience
What is not included in the Premium Ticket?
Beverages
Souvenirs
Pick up and return to the hotel
4. London Explorer Pass and other passes
There is also a third option to visit the Madame Tussauds museum, which I encourage you to consider if you are going to spend several days in the city. As you will discover in this other article I have written about London Pass, a tourist pass is really practical, as it includes access to the main attractions in London saving a lot of time in queues and quite a lot of money in tickets.
The London Explorer Pass is the must-have London pass, as it offers a choice of up to 7 attractions out of the 31 available, including Madam Tussauds.
The Magic London Pass, on the other hand, is the best pass for family travel as it includes access to 5 dream attractions: the London Eye, the spooky rides of the London Dungeon, the fun adventures of Shrek's Adventure, and the amazing London Aquarium at SEA LIFE London.
Vicky's Top Traveller Tip

Consider purchasing a sightseeing pass to save on your trip if you want to visit other attractions such as the London Eye.
5. The best sections of Madame Tussauds
As for the distribution of the Madame Tussauds museum, I will tell you that it is divided into several thematic sections, all of them equally interesting, but I leave them here so you can organize your visit, emphasizing the characters that you most want to know.
Explore
This is the collection that includes immersive experiences in the Marvel and Star Wars universes and where you can see singer Dua Lipa and Princes Harry and Meghan up close;
Our Stars
It features characters from the spheres of film, social life, and music and where you'll check out the measurements of the quarters on which Kim Kardashian rests. You'll take selfies with the incombustible Beyoncé, the delicate Audrey Hepburn, and two of nature's primes George Clooney and Brad Pitt, among many others.
Culture and History
Here you will travel through history through its Spirit of London Ride and the looks of some of the characters that marked it, such as Albert Einstein, Hitler, Van Gogh, or Nelson Mandela, besides being able to compare your height on a catwalk with some of the biggest top models in the world, such as Cara Delevigne.
Other experiences
Thanks to this section, you can come face to face with the dreaded Alien or King Kong and his animatronic head, more than 5 meters tall, and become Sherlock Holmes or a real YouTuber for a day.
6. A little history about Madame Tussauds
Who would have thought centuries ago that French-born Marie Tussauds would end up becoming one of the most popular names in the world when she learned to cast in wax while working as a housekeeper. From her first exhibition in 1776 at the Palais Royal in Paris, her success was such that she was called to work as an art teacher to the sister of King Louis XVI and ended up living in the Palace of Versailles itself!
When her mentor died, Tussauds inherited his entire collection of wax figures and her fame and recognition gave her the nickname of Madame Tussauds and in 1884 she inaugurated and installed what today is the largest collection of celebrity figures in the world, the Madame Tussauds Museum.
Organize your visit
:
How to get to the Madame Tussauds Museum
The museum is perfectly connected with the public transport lines of the city. Located on Marylebone Rd, you can reach Madame Tussauds via various combinations of subway, train, or bus:
Subway: Baker Street Station.
Train: Marylebone Station is a 10-minute walk away.
Bus: lines 13, 18, 27, 30, 30, 74, 82, 82, 113, 139, 189, 205, 274 and 453.
Public transport in London
The best way to get around London is with your Oyster Card, a season ticket that you can buy and recharge at any of its subway stations. Nowadays, you can also use your contactless debit or credit card on London's public transport (subway or bus) and the fare will be deducted from your bill.
Madame Tussauds opening hours
Madame Tussauds is open every day of the week, Monday to Sunday, but before venturing to visit check their website for opening times according to the calendar date on which you are traveling.
Within the opening hours from 8:30 am to 6:00 pm, their opening hours may vary according to the months and days of the year.
Services available at the Madame Tussauds Museum
Restrooms on each floor of the museum.
It is wheelchair accessible and they have an elevator for the mobility of people with disabilities. Wheelchairs are available for loan, subject to reservation and availability.
Gift store.
Cafeteria located in the gift store and snack and beverage stand.
Luggage room, for a fee, to store items such as coats, backpacks, bags...
WiFi.
Baby changing facilities.
Surroundings of Madame Tussauds.
Marylebone
As if that were not enough, you can take advantage of your visit to the Madame Tussauds museum to visit other attractions offered by the district in which it is located, Marylebone. This area, south of Regent's Park, has the largest concentration of Georgian houses in London. Several townhouses by John Nash, the celebrated English architect, grace the southern end of the city's busiest royal park.
Regent's Park
To complete a perfect day of sightseeing and relax a little after your long tour of the museum, you can not miss a visit to Regent's Park, less than 900 meters from Madame Tussauds. Its beautiful Queen Mary's Gardens are fabulous to spend a pleasant summer afternoon, as well as its lake, with a great variety of waterfowl.
The Sherlock Holmes House Museum
Just 200 meters from the museum, at 221b Baker Street, you can discover where Arthur Conan Doyle's most perceptive detective ever lived. Converted into an exhibition, the building of the Sherlock Holmes Museum, dating from 1815, has been furnished exactly like the apartment described in the books.
Marble Arch
Moving a little further away, but only half a mile away from Madame Tussauds, you can discover the Marble Arch, a great triumphal arch that witnesses a whirlwind of daily traffic and which, also designed by John Nash in 1827, once served as the entrance to Buckingham Palace.
Oxford Street
If you still have some shopping to do, take the opportunity to go through the 'Fifth Avenue' of London. A little more than 1 kilometer from Madame Tussauds, on Oxford Street, you will find almost anything, from the most basic souvenirs to the latest fashions of great designers. It's a must at Christmas when the streets are decked out in lights and decorations creating a really special atmosphere.
Vicky's Top Traveller Tip

Take advantage of your visit to Madame Tussauds to discover its surroundings: a wonderful park and a typical English neighborhood that tourists always overlook.
If you are interested in Madame Tussauds, you might also be interested in...
I hope I have solved all your doubts about the museum, how to organize your visit, the best of its surroundings... But if you are thinking of visiting any other attraction, my recommendation is that you value the London Eye. Here you have an article where I collect all the information about London Eye Tickets.
It is also a great idea to take a one-hour cruise on the Thames, as it will allow you to rest a bit after your long walks while you continue contemplating the London Skyline from the water. You have all the information in this guide on Thames River Cruises.
But if in addition to leisure you want to take a little more of the English culture as a souvenir, I encourage you to visit other historical places like Westminster Abbey or the Tower of London. You will find all the details on how to visit them in these two articles: Westminster Abbey Tickets and Tower of London Tickets and Tours.
Frequently asked questions
How long does it take to visit all of Madame Tussauds London?

All in all, it takes roughly two hours to see all of Madame Tussauds London's exhibitions and areas, however there isn't a time limit so you may stay longer if you wish.

What makes Madame Tussauds in London so special?

Madame Tussauds first wax museum, opened in 1835 and relocated in 1884, is the very same museum in London that you can visit today. While there are now smaller Madame Tussauds wax museums dotted around the world, Madame Tussauds London is the original wax museum, and can boast being over 200 years old.

When is the best time to visit Madame Tussauds London?

Keeping in mind that it can get extremely busy, Madame Tussauds London is best avoided on weekends, and usually the earlier the better, as it usually attracts the younger generations. Late in the afternoon is also an option, but you also risk the chance of being turned away or having your visit cut short.