Stansted Transfers to Central London
If you land at Stansted on your trip to London, here are the best options for getting to the city center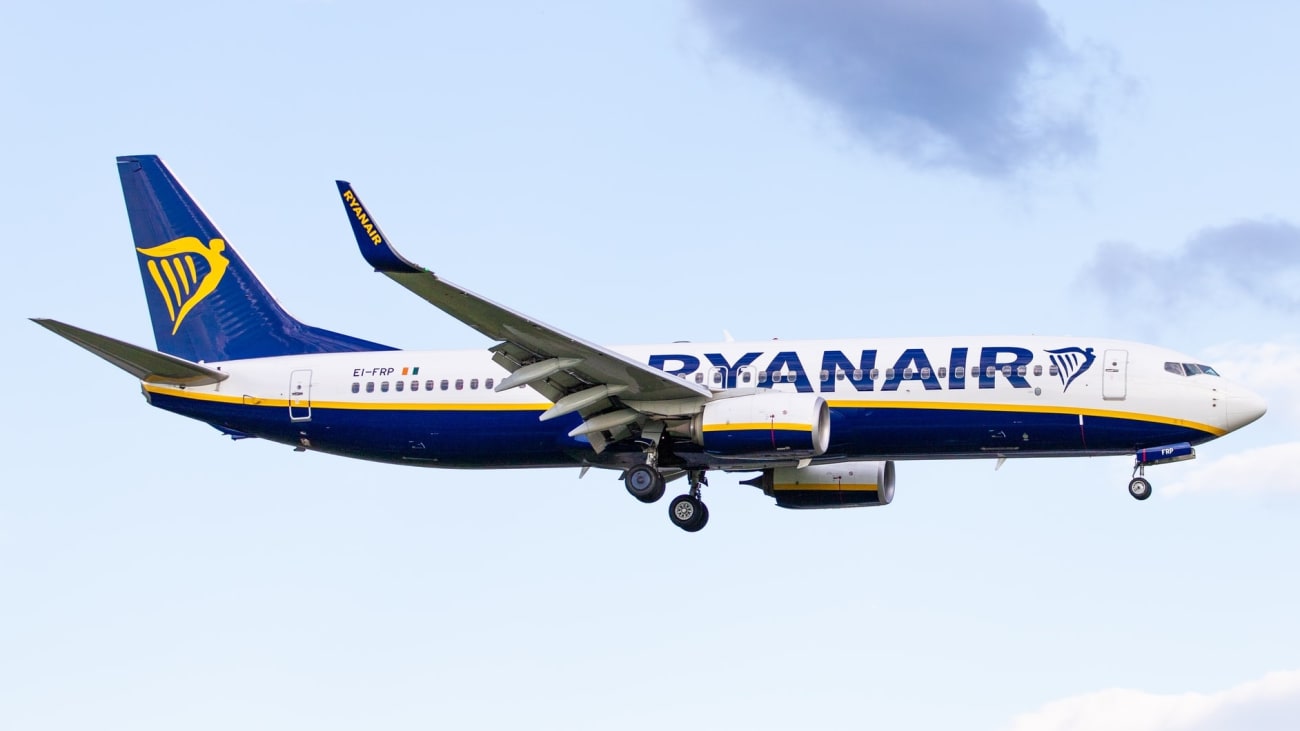 Stansted (STN) is one of the most important airports in London. It is 60 kilometers from the city center, so urban transport does not reach here and you will have to take a train, bus or transfer to move between Stansted and London.
Best transfers between Stansted and central London
My recommendation is to hire a shared or private transfer to save time and money when moving between London and Stansted. It is undoubtedly the most convenient option of all, as it picks you up and transfers you from door to door and operates 24 hours a day, every day of the week, adapting to any flight schedule.
Shared transfer between Stansted and London
I consider this the ideal option if you are traveling as a family, especially with small children, and if you arrive tired after a flight of several hours. These vehicles carry a maximum of 15 passengers and their drivers speak Spanish and Portuguese, so you will find it very easy to communicate with them. They also take care of your luggage.
How long does it take
The shared car service between Stansted and London is the same on the outward and return journeys and lasts approximately one hour, depending on the traffic on the way, making no more than 3 stops along the way. This is the one you should hire if you want to use it to return from your hotel in London to Stansted airport.
Luggage allowance
Each traveler is only allowed to bring one suitcase and one handbag. As it is a shared car and adapted for any type of traveler, small children and people with wheelchairs (as long as they are folding).
The shared transfer back to the airport
To book your shared airport transfer back to Stansted from your hotel, simply indicate the address of your accommodation and the time you would like to be picked up. As you can imagine, at certain times of the day, London traffic can be quite heavy, so allow plenty of time when working out your pick-up time.
What is included in the Stansted to London carpooling?
Professional driver
Travel ticket on your mobile device
Transportation by minivan or air-conditioned car
Transfer to your accommodation in central London/Stansted airport in a shared vehicle with other travelers (maximum 15)
What is not included in the shared private car transfer service between Stansted and London?
Food and beverages
Gratuities
Excess baggage charges (if applicable)
Other details of interest of the transfer service between Stansted and London
You will receive an immediate confirmation after booking your service (cancellation is free of charge up to 24 hours before)
From the time your flight lands, there is a 1 hour waiting time for disembarkation and baggage collection for European flights and 90 minutes for intercontinental flights.
Each traveler is allowed a maximum of 1 suitcase and 1 carry-on bag (oversized luggage may have certain restrictions).
Travel time is approximate and depends on time of day and traffic conditions.
Child seats available
Seating for a maximum of 15 passengers
Private transfer between Stansted and London
If you would like to make your arrival in the British capital even more comfortable and faster, there is the possibility of hiring a private transfer between the airport and your hotel. With this option, whose operation is similar to that of the shared transfer, you will have a completely private vehicle for you and your group, so you will not have to share it with other travelers.
How long does it last
The private vehicle service to move between London and Stansted has an approximate duration of one hour, as always, depending on the traffic you encounter during the journey. But in this case, the great advantage is that, being the only passenger, you and your group will be dropped off directly at your accommodation without any previous stop.
Luggage
In principle, the luggage rules are a little more flexible in this option, as the vehicle will be exclusively for you and your group, but keep in mind that if the size of your luggage is bulky, you should make the consultation during the booking process to make sure there will be enough space.
The private transfer back from your hotel to Stansted
The private transfer back to Stansted works in exactly the same way as the outbound transfer, but if I may offer a tip, when calculating the pick-up time from your hotel, allow plenty of time (especially if your flight departs during rush hour) to arrive at the airport on time. London traffic can be a bit chaotic at certain times of the day.
Other options to move between Stansted and central London
In addition to shared and private transfers, there are different ways to move between Stansted and central London, so I have made this comparison table so that you have, at a glance, information about prices and times of each possibility.
Shared or private transfer

From 22 Euros approx.

Duration: 1 hour

Destination: your hotel
Stansted Express Train

From 20 euros

Duration: 1 hour

Destination: Tottenham Hale or Liverpool St. Pancras.
Easybus bus

From 3 euros

Duration: 2 hours

Destination: London Victoria
Uber

From 45 euros

1 hour

Destination: customized
The Stansted Express train
Travelling by train between Stansted Airport and central London is possible. There is a train that goes directly to Liverpool Street with only one stop on the way at Tottenham Hale. This train departs from Stansted Airport's own rail line, the Stansted Express, in Terminal 2.
You can buy your Stansted Express ticket directly there or book it online in advance and take any of the trains that run every 15 minutes non-stop from 4:30 am to 11:30 pm. The ticket costs about 19 pounds one way and 32 pounds round trip.
This is a good option to save you the hassle of traffic, but once you get to Loverpool Street or Tottenham Hale you will have to see what is the best combination of subway, bus or train to get to your accommodation from there.
Buses between Stansted and London
The cheapest option between Stansted Airport and central London is by bus. There are several private bus lines available: National Express, Terravision, Airport Bus Express and EasyBus, all with stops in central London. The big disadvantage is that the transfer can take longer as there are intermediate stops for the large volume of travelers using this service.
Easybus buses
Their prices range from 2 to 10 pounds (depending on how far in advance you buy it).
Regarding their schedules, these buses leave every 20 minutes, 24 hours a day and throughout the year.
The journey time is approximately 1 hour and 15 minutes.
Luggage is also limited to one suitcase per person and one carry-on bag.
Their routes vary according to the direction of the destination, one of them being the A stop on Baker Street, opposite Baker Street subway station.
National Express Buses
You need to book a specific time to catch the bus.
The price ranges between 8 and 9 pounds one way and between 15 and 16 pounds if you buy a return ticket.
They do not have any baggage limits
Their lines make many stops along the way, so the journey to the end point may be longer as well.
Their different routes have different destinations (London Victoria and Liverpool Street, for example).
Terravision Buses
Their destinations are London Victoria and Liverpool Street
No luggage restrictions
You don't have to book a specific time, just an approximate time of use.
Regarding their schedules, they depart every 30 minutes.
Their prices do not depend on how far in advance you buy them, but they are cheaper if you buy the ticket online.
If what you want is a door-to-door option, the most economical is the shared transfer, as it will drop you off at your hotel without having to spend a big budget on Uber or cab.
How to travel by Uber or cab between London and Stansted
Going from Stansted to London in a VTC like Uber is a very comfortable option as it takes you in its own vehicle that can be larger or smaller depending on the number of travelers and needs such as a baby seat or cars adapted for wheelchair travel.
The average price of the transfer in Uber between London and Stansted is 40 pounds each way, 30% cheaper than normal cabs, so it comes out well priced if you travel in a group and divide your payment by not charging per person but per trip. The cab is the most expensive option of all those we have discussed.
8. Transfers from other airports
It is possible that when you go to book your flight to London, you have several options, as it is a city with four airports. If this is the case, don't worry, as the transfer services are very similar in all London airports. If you find it useful, you can consult the guides I have made on how to travel from the different airports to the center of London and vice versa.