Gatwick Transfers to Central London
To move between Gatwick and London, there are different options: here are the best ones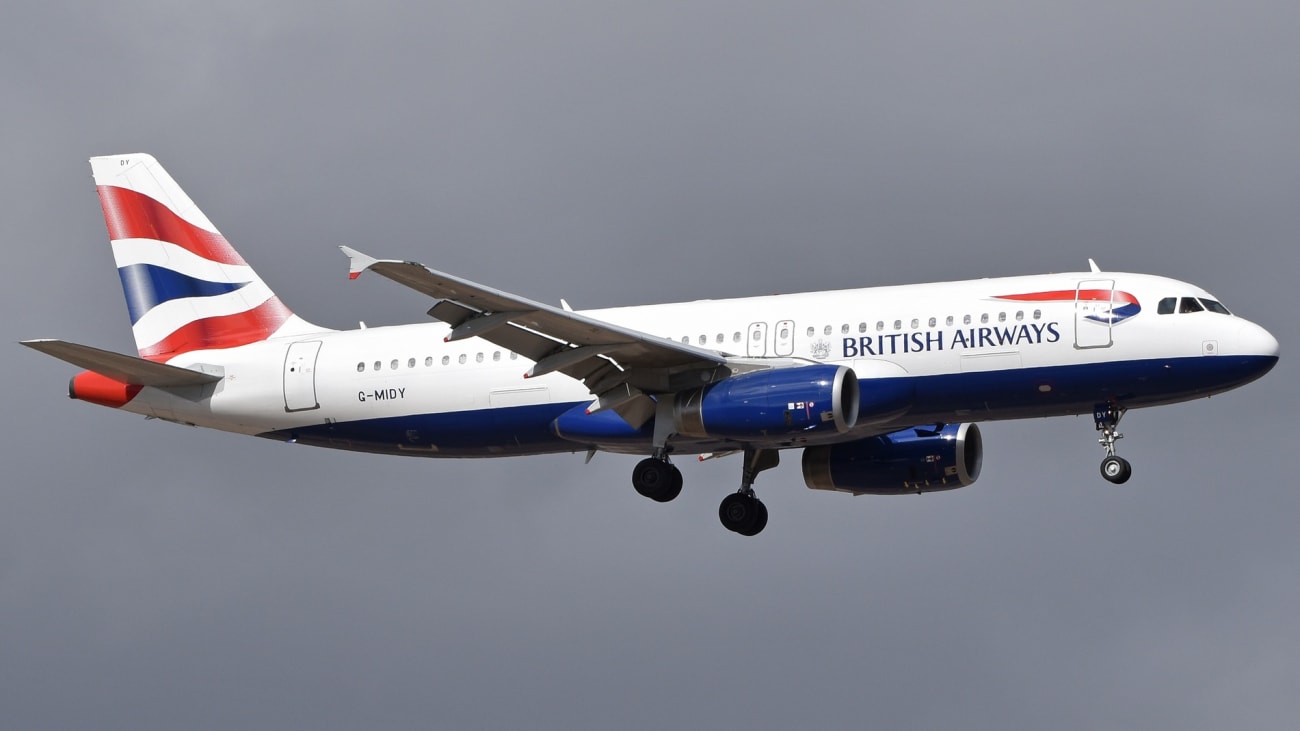 London Gatwick (LGW) is the second largest airport in London and is about 28 miles north of the city. Although there is a train from Gatwick to London, the most comfortable and direct way to get there is by private or shared transfer.
1. The best transfers between Gatwick and central London
If you want to save time and invest in comfort on your arrival in London, it is best to book a transfer. You can choose between private or shared options to ensure a smooth journey from door to door.
2. Shared transfer between Gatwick airport and central London
This shared car transfer service between Gatwick and central London is the most comfortable: your driver will be waiting for you at any time upon your arrival at Gatwick airport and will transfer you to the door of your hotel. In my opinion, the value for money is very tight, because despite being a fairly premium service, the fact of sharing the vehicle with more travelers makes it more affordable. Its price starts at almost 30 dollars per way and person.
How does the shared transfer from Gatwick airport to the center of London work?
The first thing you should know is that the service operates 24 hours a day, seven days a week, which makes it especially convenient for the first and last flights of the day. The shared vehicles can carry a maximum of 15 passengers and their drivers speak English, so you'll find it very easy to communicate with them, plus they'll also take care of your luggage.
About the luggage
As it is a shared car, each traveler is only allowed to carry one suitcase and one carry-on bag. If you are traveling with more or bulky luggage, please inform us when booking the service, as this may incur additional fees. The vehicles are equipped with safety seats for small children and with wheelchair capacity, as long as the seats are folding.
Shared return transfer from central London to Gatwick
The shared car service for transfer between London and Gatwick is the same there and back, so it works in the same way. At the time of booking you will have to select what time you want the pick-up and you can get to Gatwick airport from your hotel in about 30/40 minutes, (depending on traffic it can be up to 60 min) and making no more than 3 stops on the way.
Pick-up points for the return transfer
If instead of waiting for the driver at your hotel you prefer to spend the last hours sightseeing around the city, there are also different points around the city where they can pick you up:
London Eye Pier
Thames Clippers
Westminster Bridge Rd
South Bank
Any central London hotel
Shared private car transfer service times between Gatwick and London
Every day of the year
From Monday to Sunday: from 1:00 am to 11:30 pm
Other details of interest the shared transfer service from Gatwick to London
You will receive an immediate confirmation and your ticket in electronic format after booking your service.
From the moment your flight lands, the driver will give you a waiting time for disembarkation and baggage collection of up to 60 minutes for European flights and 90 minutes for flights from outside Europe.
Each traveler is allowed a maximum of 1 suitcase and 1 carry-on bag. Oversized or oversized baggage may be subject to certain restrictions.
The duration of the transfer is approximate as it will depend on the time of day and traffic conditions.
Child seats available.
Capacity for up to 15 passengers.
Vicky's Traveller Tip

If you are traveling with large suitcases or special luggage such as sports equipment or large musical instruments, please send an email to inform about it and inquire if additional fees are involved.
3. Private transfer between Gatwick Airport and London city center
For an even easier and faster arrival at your hotel, you can book a private transfer service from Gatwick to your hotel that you will not have to share with other travelers, but will be available exclusively for you and your group. As with the shared transfer, you will specify your flight number and arrival time and the driver will be waiting for you at the airport exit.
Duration of the trip
The duration of this trip will be, if possible, shorter than the shared transfer, since you will not have to make intermediate stops to drop off other travelers at their hotels. From the moment you leave the airport, you will go directly to the door of your hotel.
Luggage
Each traveler can carry one suitcase and one handbag or backpack, although it is true that as the vehicle will be at your complete disposition, if you travel alone, you can carry more luggage. In any case, if you are traveling in a group and you plan to bring more luggage than recommended, it would not hurt to contact Hellotickets via email when booking to check the maximum capacity of the vehicle.
Private return transfer from your hotel to Gatwick
You can also select the private return transfer service from your hotel to Gatwick and the way it works is exactly the same. Once you have made your booking, you will be asked to specify the pick-up address and the time you would like them to pick you up. My advice is to calculate the pick-up time adding enough time to arrive at the airport in case you encounter traffic jams on the way.
4. Other ways to get between Gatwick and London
There are also other ways to get to central London from London Gatwick Airport. I leave you a comparative table where you can compare times and prices of each transport, where you can see how much it costs and how long it takes to get there:
Private or shared transfer.
From $ 30 approx.
Duration: 45 minutes
Destination: your hotel
Gatwick Express Train
From $ 27
Duration: 45 minutes
Destination: Victoria Station
Easybus
From $ 4
Duration: 2 hours
Destination: London Victoria
Uber
From $ 96
45 minutes
Destination: customized
5. The train between London and Gatwick Airport
There are different train lines available between Gatwick and central London. Depending on which is your destination stop, you should consider one company or another. Here are the most important options.
Gatwick Express - The fastest
The Gatwick Express is the fastest train that connects Gatwick Airport with London Victoria Station in half an hour. Trains run from 5:00 am to 11:45 pm and depart every 15 minutes. I recommend you to buy your ticket online as it is cheaper than at the ticket office: about 27 dollars per person (one way) and about 48 dollars per person (round trip). Once you arrive at Victoria Station, you can move around London by subway or city bus.
Southern Railway
The Southern Railway train is cheaper than the Gatwick Express because it is not as fast, covering more stops. It is of particular interest to you if you are heading to the southeast of the city, as in addition to stopping at central London stations it also stops at various points in the area: London Victoria, London Bridge, Clapham Junction, Brighton, Southampton, Eastbourne, and Portsmouth. The journey can take between 30 and 60 minutes.
6. The bus between Gatwick Airport and London
The cheapest option to transfer between Gatwick Airport and central London is to do so on one of the two private bus lines available, National Express and EasyBus, with arrivals all in central London, but with the disadvantage that the transfer may take longer as it has intermediate stops.
Easybus
Going by Easybus from Gatwick airport to London and vice versa is the cheapest transfer option of all as your ticket costs from 4 to 20 dollars, depending on the offers available and the time in advance with which you buy it. Their buses go directly to their destination, in just over an hour if there is not much traffic, to the Earl's Court/West Brompton area, with connection to the subway.
They run every 20 minutes, 24 hours a day, all year round, and luggage allowance is limited to one large suitcase per person and one handbag.
National Express
The main advantage of the National Express company is that, although it is slightly more expensive than Easybus, between 13 and 20 dollars, it has no baggage restrictions. With National Express you can get to and from the central London Victoria station every 30 minutes, although their buses do not make direct journeys like Easybus, but make several stops, which makes the journey much longer.
7. Other options: Uber or cab
For about $ 61 each way you can get from Gatwick Airport to London and back in a VTC like Uber. Although sometimes the ride can cost you up to 103 dollars, depending on the exact place of destination or origin. This option can be profitable if you go with a small group of people and divide the price of an Uber ride between every passenger.
Keep in mind that the larger the size and needs of the vehicle, the higher the price of the Uber will be. However, it will always be better than taking a cab, whose prices can range from 120 to 180 dollars, being the most expensive option of all.
8. Transfers between other airports and central London
If you have not yet purchased your flight and you are hesitating to which airport to arrive at, do not worry because all London airports are well connected to the center. I leave you here the practical guides I have written about the other main airports so you can see which is the best way to get around in each one: