Luton Transfers to Central London
If you are organizing a trip to the City and you land at Luton, here are the best options to get to your hotel or to the city center.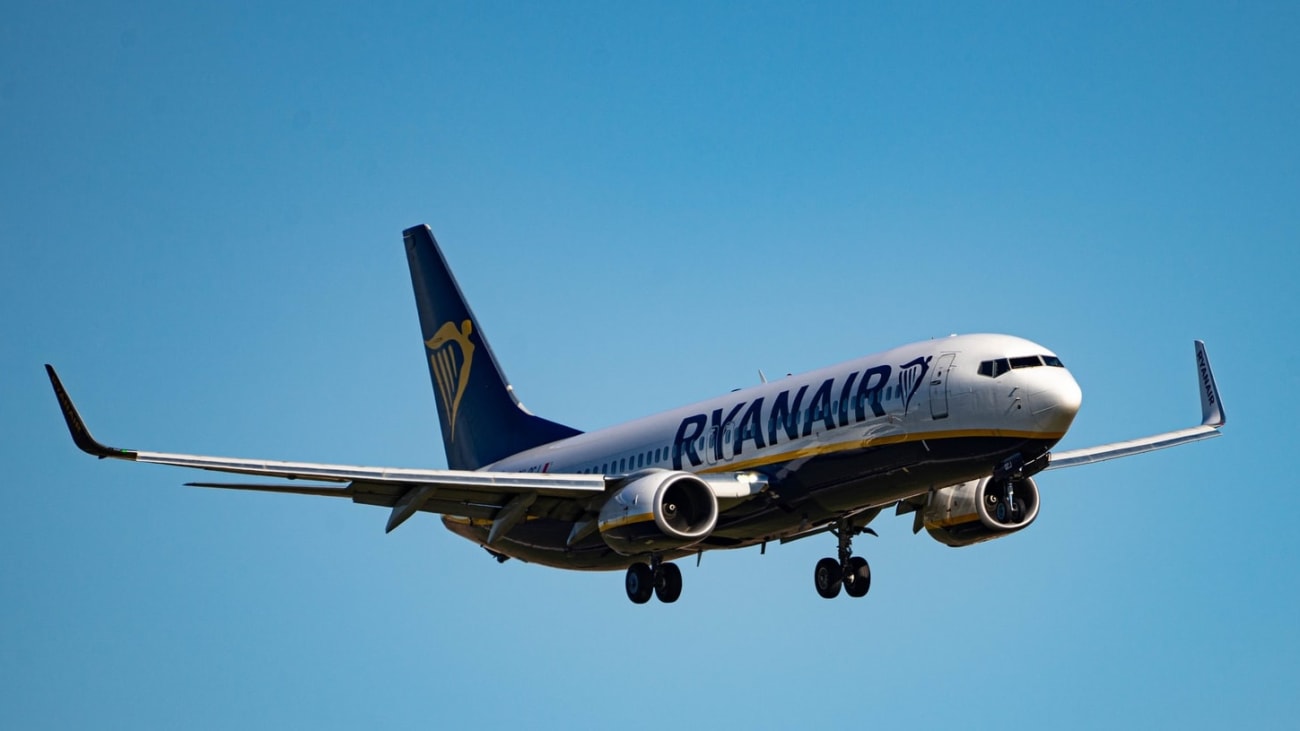 Luton airport is about 50 kilometers from London and there are different ways to move between the airport and the city, although for me, the most advisable is to book a shared or private transfer. I tell you why below.
1. The best transfers between Luton Airport and London
The most convenient and fastest way to get to your hotel is to book a door-to-door transfer. This service can be booked exclusively for you and your companions (private option) or you can share it with other travelers to make it more affordable.
2. Shared airport transfer from Luton Airport to London
This is, in my opinion, the best way to get from Luton to central London and vice versa. A driver will be waiting for you upon arrival at the airport and will drop you directly at the door of your hotel. The fact that you can share it with up to 15 other travelers makes it much more affordable and you are guaranteed no more than 3 intermediate stops to drop off other travelers.
Luggage
The driver will help you with your luggage and will drop you off at the door of your accommodation. The limitation is one large suitcase and one carry-on bag per passenger.
Meeting point
The meeting point with your driver is in front of the Costa Coffee shop, where a driver will be waiting for you with a blue City Transfers UK sign, leaving you up to 90 minutes to disembark, collect your luggage and get to the pick-up point.
Shared return transfer from your hotel in central London to Luton
The car sharing service between London and Luton is the same there and back and lasts approximately 1 hour, depending on the traffic during the journey, and can carry a maximum of 15 passengers.
48 hours before the pick-up at your hotel to take you back to Luton airport, you will be asked to reconfirm the time and place of pick-up. The driver will wait for you in the lobby of your hotel up to 30 minutes from the scheduled pick-up time and if you are staying in private accommodation you will be advised of his arrival by knocking on the door or calling your contact number.
What is included in the shared car transfer service between Luton and London?
Professional driver
Transportation in an air-conditioned car or minivan
Travel ticket on your mobile device
Transfer to accommodation in central London/Luton airport in a shared vehicle with other travelers, 15 max.
What is not included in the carpooling service between Luton and London?
Food and beverages
Gratuities
Luton to London shared car transfer service schedules:
This service operates 24 hours a day, 365 days a year. When you make the reservation you must indicate the time and place of pick-up so that a vehicle and driver can be assigned to you.
3. Private transfer from Luton airport to London airport
If you are looking for a door to door transfer but even faster, there is the possibility to book a private transfer between Luton and your accommodation in London. The operation is the same as the shared transfer, but in this case you do not have to share the vehicle with other travelers.
Luggage Allowance
Normally you are allowed to take a large suitcase and a backpack, but if you are traveling alone, it is normal that you can have more capacity in the vehicle. However, if you are carrying bulky luggage, I recommend that you send an email to make sure that there is no space problem.
Duration
The duration of the trip will be a little faster than with the shared transfer, since you will not have to make intermediate stops to drop off any passenger.
Private return transfer from your hotel to Luton airport
For your return to the airport, you can book this private transfer from your hotel in London to Luton. With this service, the driver will pick you up (you and your companion/s) at the address you have indicated at the requested time and take you directly to the airport. When confirming when you want to be picked up, make the calculation with enough time in case there is traffic on the way to the airport.
4. Other ways to get from Luton to London
As I said, there are different ways to get there, each one implies a different budget and waiting time, so I have simplified them all in this table so you can compare them at a glance and go directly for the one that best suits your needs:
Private or shared transfer
1 hour
From 30 Euros approx.
Destination: your hotel
Train (with transfer)
1 hour
From 18 euros
Destination: Several stops
Bus
1h:30
From 5 euros
Destination: several stops
Uber
1 hour
From 100 euros
Destination: customized
5. How to travel by train between London and Luton Airport
Luton does not have its own train station, so it is not the most convenient, as you will have to take up to three means of transport to get to your accommodation: bus from the airport to Luton Airport Parkway station, from there on one of the two train lines to the center of London and from there take a cab, bus or subway to your hotel.
6. How to travel by bus from Luton Airport to London
As in all London airports, the cheapest way to get from Luton airport to the city center is aboard one of the four bus lines available, ranging from 7 to 25 euros depending on the route and the company chosen: EasyBus, Terravision, National Express and Greenline 757. However, the bus is the slowest option: it takes an hour or more to reach the destination.
Easybus
Easybus is the cheapest bus company to go from Luton to London city center and vice versa, although it takes the longest to get to London Victoria, 1 hour and 20 minutes.
Terravision
Terravision buses take slightly less time than Easybus buses to travel between Luton and central London, with 1 hour to get to Brent Cross, Baker Street, Marble Arch and London Victoria stations.
National Express
The National Express bus company is the most used by travelers arriving in London from Luton Airport. In 1 hour or 1 hour and 40 minutes, you can reach one of their final destinations, depending on your convenience, London Victoria or Paddington, after making several stops along the way.
7. Other options: Uber or cab
Ordering an Uber is another of the most comfortable options you have to get to London from Luton airport. It will always work out a bit cheaper than taking a cab, which can cost around 130 euros per ride. In any case, these two options are by far the most expensive.
8. How to get from other London airports into the city
Don't worry if your flight doesn't arrive at Luton, because all the types of transport we have discussed in this article are available at the rest of London's airports. In fact, I have written a guide on how to get around from each of them, so I leave them linked below so you can find out which one suits you best.
9. What to do when arriving in London?
If you prefer to start organizing your trip by buying your flight and transportation, but you still don't know what you will do when you arrive in London, I recommend you to take a look at my posts about the city, as they are full of practical tips for you to decide how you want to spend your time during your trip. Here are the most complete ones so you can organize your ideas. Have a safe trip!