10 things to do in London in August
Do you want to go to London in August, but you are a bit lost? Do many ideas come to your mind, but you don't know if it will be a good idea to go in that month? In this post I'll give you a hand.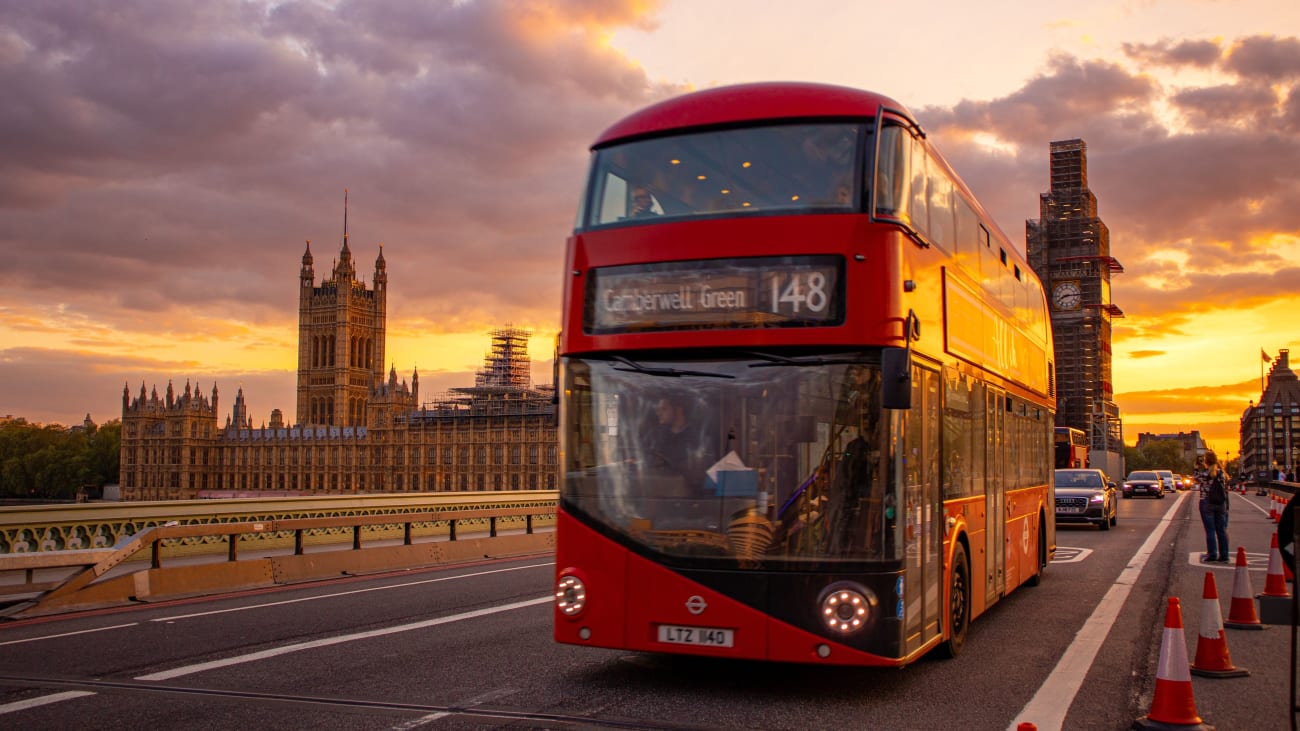 Being in London in August is to experience opportunities that you could not witness at any other time, because you have outdoor activities of all kinds to enjoy a lively city like no other. These are exclusive ideas for this month, so do not miss anything and take note, so your trip will be organized with your tastes and to enjoy as a Londoner.
The temperature does not vary much from July but is still warm, this allows you to live in the street all day and so immerse yourself in art, traditional food, drinks and music.
1. Attend the Notting Hill Carnival
This famous and colorful carnival is held for three consecutive days in August. Each day with its parade full of feathers and colorful to the sound of Caribbean music. You can see percussion groups, the costume contest (for adults and children) and the big parade with floats.
This carnival has its origins in the nineteenth century, when slavery was abolished in the former colonies of Trinidad and Tobago. In 1964 it was born in London as a form of expression of the London Afro-Caribbean community.
Today it is an attraction for the general public, citizens and visitors, who come to this event to enjoy the music, the spectacle of their costumes, their food and, of course, their joy. Will you come to see it on your trip? If you do, you will also enjoy one of the most popular neighborhoods in London, Nothing Hill.
Visit Buckingham Palace
August is a good time to visit the official residence of Her Majesty, since in summer the royal family spends their vacations in Scotland, at Balmoral Castle, while the rest of the year they live in Buckingham.
For this reason the residence is opened during the summer, so that tourists and citizens can visit it quietly and also see the changing of the guard, as well as:
The throne room: perhaps the most important room. Decorated in a theatrical style, the attention is drawn to two chairs, the so-called Chairs of State, which are positioned in front of a red velvet curtain. They are the chairs that were used for the coronation of Queen Elizabeth II and the Duke of Edinburgh, back in 1953.
White Drawing Room: it is the most majestic room of the palace. It is in this room where the royals rest or prepare for the events they preside. It is also here that the most illustrious guests meet before the receptions.
Picture Gallery: in this small gallery are gathered part of the paintings that make up the collection of Elizabeth II. This room is used for small receptions.
The Ballroom: the largest room of the entire visit, you will be amazed by its decoration and size. Dances, banquets and receptions are held here throughout the year. The room is presided over by two thrones dating from the coronation of King Edward VII and Queen Alexandra in 1902.
The Grand Staircase: is the first view you will have when entering the palace. It is a staircase with a theater-like appearance, crowned by portraits of the Royal Family.
The gardens of Buckingham Palace: you can stroll through these gardens as long as you want after your visit. You can take a coffee to rest from so much walking and enjoy spectacular views.
3. Take a cruise on the Thames
London can get very cold in winter, as well as in autumn. That's why you should take advantage of the summer season to do some activities like a cruise on the Thames. It's a way to see the city from another perspective while you get to know curiosities about the British capital, as usually this experience includes live narration.
The Thames is the second longest river in the UK and I assure you that you will love the experience. Also, it is great to leave this activity for the days when you are more tired or as the last activity of the day for those days when you have to walk a lot, as you can just sit back and enjoy the views.
4. Enjoy a bike tour of London
As with the previous proposal, this activity is perfect for the summer season. In winter you don't feel like cycling with the cold in your face and your body freezing, but when the temperature rises a little it changes, and London is a very nice city to get to know it on wheels.
You will find many types of bike tours in London, but I especially recommend the tours that take you through different parks, as I think they are the best places in the city to use this transport, and the bike tour along the Thames River, because you can discover the main attractions of the capital in one day.
Do you dare to cycle in London?
5. Scare yourself to death at the London FrightFest Film Festival
This festival was founded in August to provide the city of London with a fantastic and horror film festival on a par with its European counterparts. So far they have succeeded, as they have been programming the most terrifying of the billboard since 2000 with a great expectation.
This is a festival of international recognition where the best of horror films are projected. If you like this kind of cinema I recommend you to go to see a film, you will love it without any doubt!
And if you want more, I have good news for you: among the guided tours of London you will find several related to Jack the Ripper or the urban legends of this city; another occasion to feel the terror in every pore of your body.
6. Don't miss the South West Four
The South West Four Festival, also called SW4, is a music festival that takes place in Clapham Commons and lasts a whole weekend in the middle of August. It is considered by the famous DJ Carl Cox as the "crowning glory" of the London pub calendar. If an expert says so, it is surely a jewel for the most musiqueros.
During this festival the biggest producers of dance and electronic music in the world gather, which gives a cache of unique proportions to this event. A good dinner before the festival will make you resist the time it takes ... and enjoy!
Useful info
This festival is wheelchair accessible.
There is a wheelchair platform and restrooms for disabled people on the site.
There is a medical tent for emergencies.
How to get there: Clapham Common subway station, on the north line (Zone 2).
Recommended for over 18s.
7. Have a few drinks at the Great British Beer Festival
This beer festival takes place at the Olympia Exhibition Centre in London during the first days of August. It showcases the latest brewing innovations from the country's best breweries and even features international companies.
It's not just a beer festival, you can also sample all kinds of world-class spirits. You will enjoy the delicacies prepared by the most prestigious chefs in the city, and you will have the best live music to have the time of your life.
If you really want to discover new types of alcoholic beverages do not miss the opportunity and note this event in your travel plan.
8. Attend the curious Candem Fringe Festival
This festival is dedicated to the performing arts. It dates back to 2006 and takes place in Candem during the month of August.
Among the shows you will find many options: opera, musicals, dance, cabaret, sketch comedy, stand-up, mentalism and improvisation. You can always stay there all day, as the performances last a maximum of one hour and you won't get tired of seeing them.
This festival is the alternative to the Edinburgh Festival in London. The aim of this event is to give the opportunity to anyone to show what their talent is, registering the most famous companies but also unknown people with a lot of ambition.
9. Discover Little Creatures Family Festival
This is one of the best plans in August if you are traveling with children, and if not also, because we all have our inner child inside. It takes place at London Zoo on the last weekend of August and you'll find children's games, storytelling, live demonstrations, fun workshops and lots of other family fun.
You can explore London's only living rainforest while your children will be glued to the glass watching the penguins being fed; another great experience is to watch the beautiful gorillas, imposing as they are.
As your children are sure to be full of energy, you can take them to the Animal Adventure children's zoo, an activity that will leave them spellbound. With this weekend, Londoners pay tribute to a black bear that came to the zoo many years ago, Winnie the Black Bear.
10. Have a great time at the Carnival of the People
This Latino community event presents you in mid-August with a colorful and impressive procession of floats decked out for the occasion. You'll be surprised to see world-renowned Latin artists perform to add the "asssucarrrrr" that every Latin event needs. If you're a dancer you'll be dancing your feet off without even realizing it.
The parade features more than 19 different nationalities in traditional costumes, starting at Elephant and Castle and ending at Burgess Park**. It is in the park where live music will enliven the festival from 10am to 10pm.
It is obvious that a festival without games to have fun is not a festival, so you know, you can choose what to do at any time, you will always have fun. More than 200 tents to feed and drink the crowds with Latin and Caribbean flavors, as well as traditional crafts from each country. And they do not forget the children, for them they have prepared games, face painting, and various attractions. This carnival is another way to visit different cultures while having a great time.
What you need to enter the United Kingdom
Remember that, with the arrival of Brexit, it is no longer possible to enter the country with your ID card. Try to have your passport in order, check that it is not expired to be more relaxed. Once you are in the United Kingdom, you can extend your stay for up to six months, after which you must leave the country.
How to organize your suitcase
For your trip in August you can include summer clothes, cool, as you normally dress. Add comfortable footwear, and keep in mind that for sightseeing you have to walk, even if you take the subway or bus.
Don't forget a thin jacket or sweater in case the temperatures drop a bit at night. I leave it up to you whether to bring an umbrella or not, if you do, use one that is small and does not take up much space in the suitcase.