London in October: recommendations and tips for enjoying the city
Would you like to know what you can do in London in October? Take note of these great plans!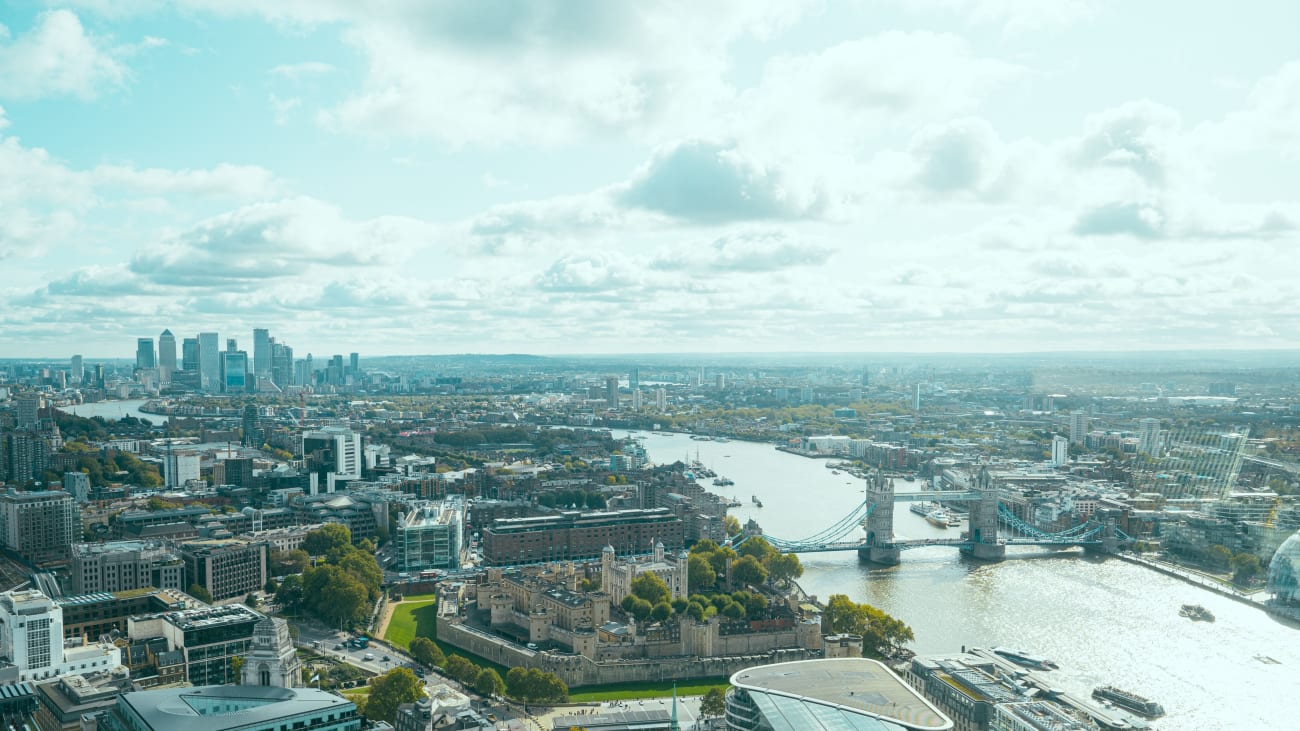 London is a city full of life and in constant movement - there is always something fascinating to do!
Also in October, a month full of events and fun activities to have a great time during your stay in the British capital, take a look at everything you can do in London in October!
1. Make a toast with beer at Oktoberfest
Oktoberfest was born in the 19th century in Munich, but its joy, good vibes and cult of beer has made this festival cross borders and nowadays it is celebrated all over the world in October.
And London could not be less! Canada Water, Ealing and Canary Wharf are the places chosen to set up the tents where you can have a good time among giant beers, pretzels and good music.
If you feel like joining the party, I advise you to go early to find a good place in the tents, as the Oktoberfest is one of the most anticipated events of the year and always gets crowded.
2. Bring out your cultural side and visit the art fairs of London
London' s museums are a marvel and in them you will be able to enjoy true artistic gems.
However, if you have already visited them on several occasions and you feel like seeing something different, during the month of October there are two of the most important art fairs in the British capital that attract artists from all over the world.
One is Frieze London in Regent's Park and the other is The Other Art Fair, in East London.
If you want to bring out your cultural side and take home a unique souvenir of your stay in the city, I recommend you to drop by there to catch up on the latest developments in the sector.
3. Celebrate London Cocktail Week... all month long!
If one of your favorite vacation plans is to get dressed up and go out to enjoy the night until late hours, during October you will have the opportunity to visit the world's largest cocktail festival in London: London Cocktail Week.
What started with one week has been so successful that it has been extended to the whole month and nowadays more than 200 bars and pubs participate in the event, which besides serving delicious cocktails prepared by the most talented bartenders in the city also organize pop-ups, events and workshops.
With one of the London Cocktail Week wristbands you will have access to exclusive £7 cocktails in some of the most amazing bars in the British capital. Does the idea appeal to you? Then I recommend you take a look at the festival' s website to take note of some of the best bars to go to.
4. Indulge your foodie streak with London's Chicken Wing Festival
Speaking of festivals, fancy some chicken? For just £1 you can savor more than 50 unique flavor combinations prepared by the city's top chefs at WingJam, London's chicken wing festival.
Make a note in your diary for October 1-3, the days when you can come to London's Chicken Wing Festival to get your boots on, either as a visitor or as a participant in the food competitions held at Kingsland Lawns(Museum of the Home).
Get ready to feast on chicken wings in a variety of flavors (BBQ, Buffalo, whiskey-glazed, and even doughnut or strawberry cheesecake flavored). Take advantage of the fact that the weather is still good in London in October to accompany them with a craft beer or a cocktail while enjoying the best live music outdoors.
5. Attend the Kew Gardens' Japan Festival
If during your vacations in London you want to visit Kyoto Garden (one of the most curious secret places in the British capital ) you may also be interested in the Kew Gardens' Japan Festival, one of the most fascinating events held in October.
Autumn is the ideal time to lose yourself in London's gardens and parks. The landscape is transformed and gives way to an amazing explosion of colors that you will surely want to capture with your camera.
Especially the Kew Gardens' Japan Festival, where for a whole month you can celebrate Japanese culture and art while contemplating the vegetation of this impressive botanical garden.
In addition, during the festival they organize a lot of activities such as exhibitions, music and dance performances, workshops on ikebana art (Japanese flower arrangements) and much more. Autumn is a great time!
6. Put on your best costume and go out and have fun on Halloween
If your stay in London coincides with Halloween remember to pack a costume in your suitcase because the night of October 31 you will want to party in one of the clubs in the British capital.
But where to go? Here are some areas to go out in London at night:
Notting Hill & Marble Arch: Ideal for the younger crowd. There are both bars and pubs where you can have a bite to eat.
Camden: For those who are looking for a relaxed and indie atmosphere to enjoy the London nightlife.
Brixton: If you feel like listening to live music, the bars in Brixton will not disappoint you.
Piccadilly Circus: If you want to move in a popular atmosphere and listen to commercial music to have a good time with friends.
7. Track Jack the Ripper through the streets of London
Another plan to do in London in October if your visit coincides with Halloween is a night tour about Jack the Ripper that will show you the most terrifying side of the city.
In addition to learning about the history of this famous and ruthless serial criminal, during the activity you will also discover other creepy enclaves of London's black legend such as the Plague Pits, the first psychiatric hospital, the Traitor's Gate, the Tower of London or some haunted areas of the East End.
Are you ready to have a frightening time?
8. Explore the Tower of London
If you visit London in October you can take advantage of Halloween to explore the Tower of London, an ancient fortress that has been standing for almost a millennium and is one of the most popular tourist attractions in the city for its combination of dread and mystery inspired by its chilling history and the events that took place here.
The second wife of King Henry VIII was executed like so many others in the Tower of London and it is said that the ghost of Anne Boleyn wanders around the vicinity of the Green Tower with her head under her arm.
But don't worry, chances are you won't witness any supernatural events there although you will see plenty of cute little crows swarming around the monument - they are quite an attraction there!
9. Enjoy the Illuminature light festival
Who doesn't love a good festival of lights? During the month of October, the Illuminature Festival is held at the London Wetland Centre in Barnes, a wildlife viewing center that is home to a multitude of birds, amphibians, butterflies and other creatures.
At dusk you can explore nature in a different and very original way, strolling through the ponds and reed beds that have been decorated with huge tunnels of light, colorful water lilies and large lamps depicting animals such as swans, owls, flamingos and more.
To participate in the activity you need to get a ticket, which you can book on the center's website. At the exit you will have got some cool pictures to upload to Instagram!
10. Hang out among Earth's greatest superheroes
If you are passionate about comics and video games, at the end of October you have a date with the MCM London ComicCon at the ExCeL London located in the east of the city.
It's Britain's biggest pop culture convention, with three days packed with meet-and-greets, panels, cosplay events and a whole host of other activities! In fact, MCM London ComicCon attendees can go in cosplay costume and even participate in the EuroCosplay competitions. You'll have a great time and get some of the coolest pictures of your vacation.
So don't hesitate to pack your best costume for your trip to London - between Halloween and MCM, you'll get a lot out of it!
---
What is the temperature in October in London?
Autumn is a fantastic time to travel to London. The thermometers hover around 16ºC maximum and 11ºC minimum.
Temperatures are, therefore, very pleasant for sightseeing in the city because it is no longer as hot as in summer and the nights become cooler. In addition, in October there are fewer visitors and prices are lower than in previous months.
What is the tourist flow in October?
Exploring London in October is a joy. In contrast to the summer, there are fewer tourists in autumn, which translates into lower prices for flights and accommodation, making it easier to find a great bargain!
In addition, the atmosphere in London is quieter as there are not as many tourists as in summer and the queues to access the main attractions of the city are shorter. These are all advantages.
What are the prices in London in October?
Traveling to London in October is not only a good idea from a weather point of view but also from an economic point of view. If you are on a tighter budget it will be easier to find good prices since the tourist influx to the city is not as high as in summer or Christmas.
What to pack for a trip to London in October?
If you are visiting London in October, it is best to pack several layers of clothing in your suitcase because the weather can be somewhat changeable. During the day the temperatures are still pleasant and in the evenings it tends to cool down. In addition, in this season the rainfall increases so it is important to add an umbrella to your luggage.
Another thing you can not miss in your suitcase to travel to London in October is a good costume. You will need it when you go to a Halloween party or if you sign up for the MCM London ComicCon.