Bronx Zoo: prices and discount
Planning your visit to the Bronx Zoo and don't know how much budget you need? I tell you all about ticket prices, potential discounts and how to save on your visit.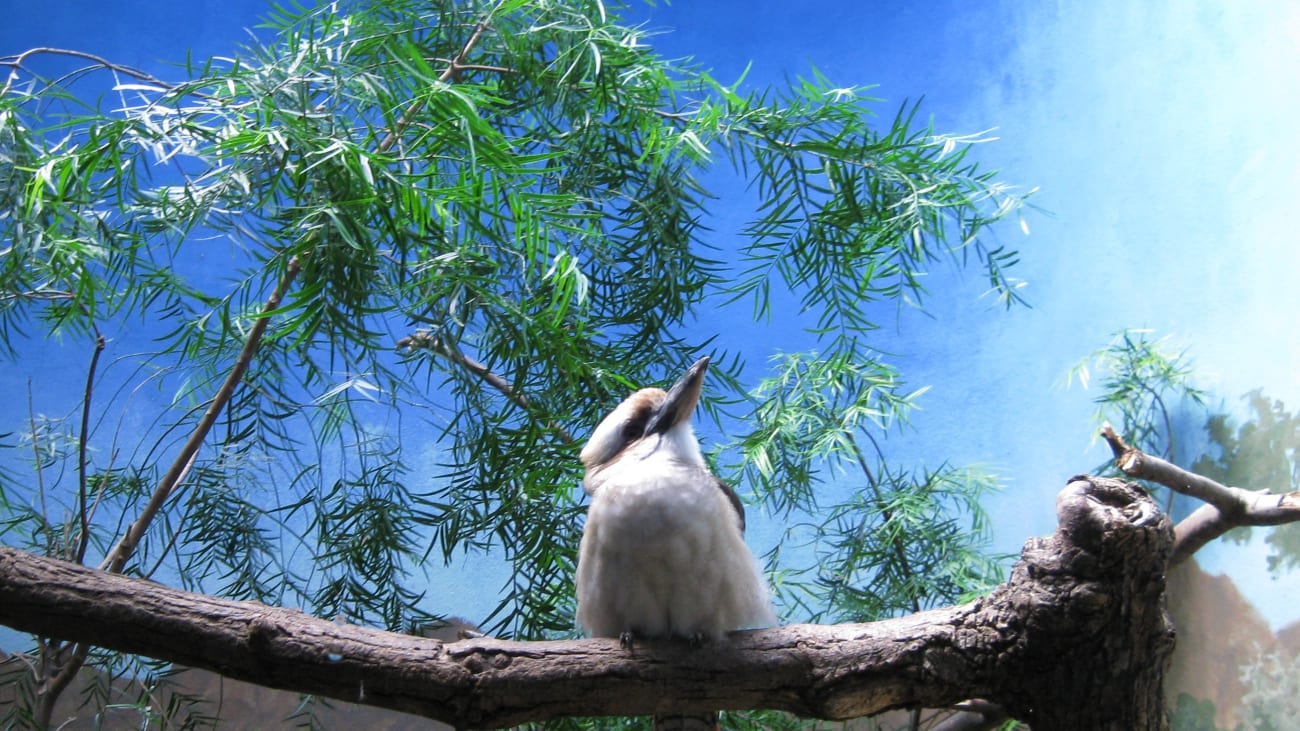 The Bronx Zoo is the place to go in New York to escape the asphalt jungle and get into the real thing - the largest urban zoo in the United States with over 700 different species waiting for you to meet them!
A fantastic place to go and spend time with the family, but how much do tickets to the Bronx Zoo cost? Can you get in with a tourist card? And is it free? All this and more, I tell you in this post about the price of tickets to the Bronx Zoo so you can organize your budget in detail.
How much do Bronx Zoo tickets cost?
From 20 Euros you can get an adult Limited Admission ticket (over 13 years old) to visit the Bronx Zoo but unlike the "Bronx Zoo Admission" ticket, this does not provide all-inclusive and unlimited access to all the attractions available on the day of the visit but only the entrance to the park.
Individual tickets to each attraction are available from about 5 euros but it does not pay off. If you don't want to miss out on any of the fun, my advice is to buy the Bronx Zoo Admission ticket for a little more money, starting at 30 euros for adults. This type of ticket does give unlimited access to very popular permanent exhibits such as Jungle World or Congo Gorilla Forest and other temporary ones such as Butterfly Garden or Wild Asia Monorail.
Whichever type of ticket you choose you will have to buy them online and in advance, as you will not be able to enter the zoo if you do not take this step. At the time of purchase you will have to choose a date and time of access to the park.
Can I visit the Bronx Zoo with a tourist card?
That's right! With the New York Sightseeing Flex Pass (from 60 ¤ at Hellotickets) the visit to the Bronx Zoo is included with the "Limited Admission" ticket.
In addition to seeing the park with this ticket you will have the chance to attend some very cool exhibits such as Sea Lion Pool, Tiger Mountain, Madagascar, World of Birds, African Plains, Reptile House and Himalayan Highlands, among others. However, to see other special attractions inside the zoo you may be required to pay an additional fee.
New York has several botanical gardens, zoos and aquariums, so if you're really into nature and animals, the New York Sightseeing Flex Pass will help you get the most out of these kinds of activities as it includes the Brooklyn Botanic Garden, New York Botanical Garden, Central Park Zoo, Bronx Zoo and New York Aquarium.
How does the New York Sightseeing Flex Pass work?
With the New York Sightseeing Flex Pass you can choose up to 12 attractions to visit at your own pace within 30 days of activation.
There are more than 90 tourist attractions to choose from such as One World Observatory, MoMA, The Edge, the Museum of Natural History or the Museum of Natural History, to name a few. In addition, this card comes with discounts at a selection of leisure, entertainment and dining establishments.
Practical information
Recommended: if you want to explore New York at your own pace without having to visit multiple attractions in the same day and want to take advantage of the discounts offered by the pass.
Duration: 30 days from the moment of activation
Price: from 62 €
You will save up to: 200€ (on a 12-attraction pass)
How can I save on my visit to the Bronx Zoo? Are there reduced rates?
Although the Bronx Zoo has promotional codes for military and students in New York, most visitors who come to the park are unable to use them, but that doesn't mean that families can't save a little on their tickets.
Thanks to reduced rates for certain age groups, adults over 65**(starting at $22**) and children ages 3-12**(starting at $16**) can access the Bronx Zoo for a little less than adults, which is always good news because that money can be put towards other plans in the Big Apple.
Can you get into the Bronx Zoo for free?
Limited Admission to the Bronx Zoo is free all day on Wednesdays. This is a very busy day, especially in the fall and summer, so if you choose this day to visit the park, I recommend that you come early to avoid the crowds as much as possible.
Remember that to access the Bronx Zoo for free on Wednesdays, you must also reserve a date and time of attendance through the park's website.
The rest of the week, only infants under 2 years old can access the Bronx Zoo for free.
How much does it cost to eat at the Bronx Zoo?
The Bronx Zoo is full of restaurants where you can take a lunch break during your visit.
This is especially useful if you are going to the park as a family so that the kids don't skip their meal times or you don't have to leave the zoo early to find a suitable place to eat if they work up an appetite. Some restaurants where you can grab a bite to eat are:
Dancing Crane Café: dishes from $9 and snacks from $4.
The Patio: plates from $8
Asia Cafe: dishes from $8
Zoo Bites: snacks from $4
How much does it cost to get to the Bronx Zoo?
Walking is the cheapest way to get to places but it is true that the Bronx Zoo is not located in a very central place so if you are a bit far from your location, for only about 2'50 € you can buy a ticket for the New York subway to get there quickly.
To go by subway to the Bronx Zoo just take line 2 or 5 subway to E. 180th St. You can also opt for the express bus BxM11 from Manhattan and get off at the entrance to the park by Bronx River but the ticket price is significantly higher compared to the subway, about 5 € approximately.