11 things to do in Rome in July
July is among the best months to travel to Rome. The sunny days will give you the opportunity to enjoy various outdoor events - discover what's on!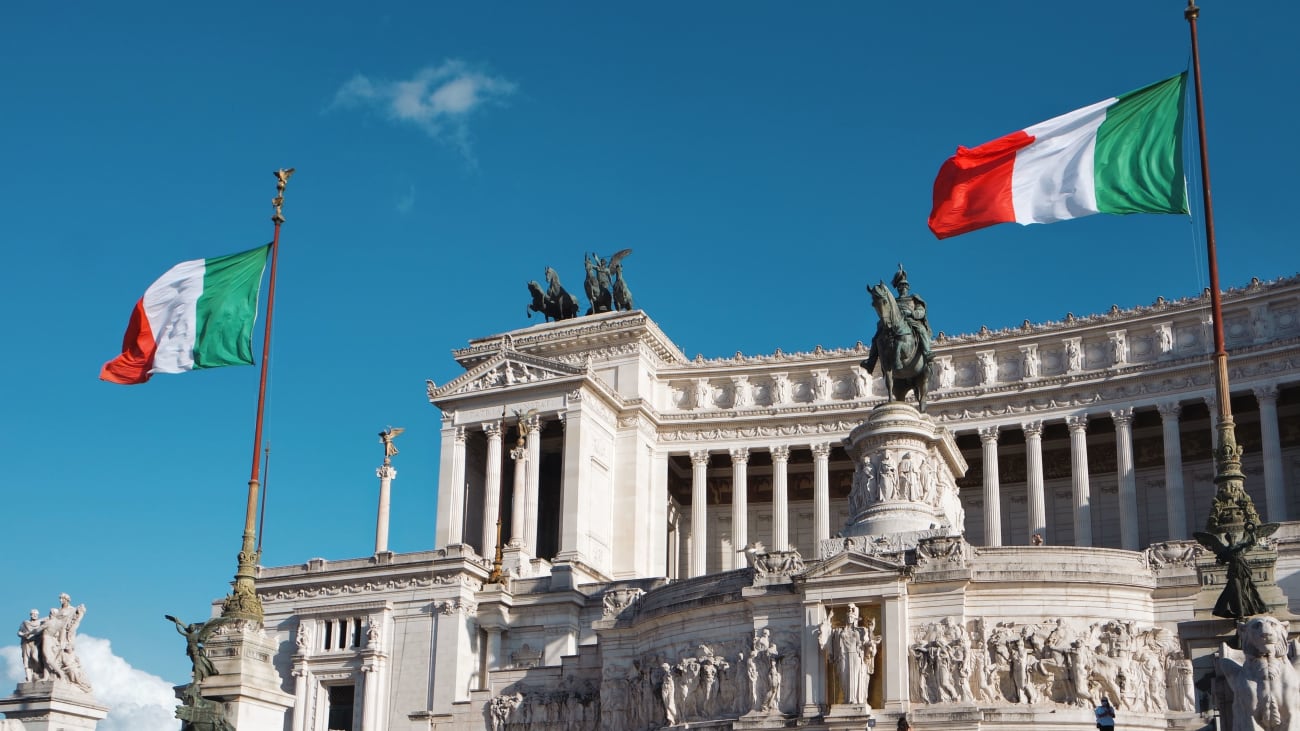 The hot days of the summer season make the variety of things to do and see in Rome in summer even wider. You can spend leisurely afternoons walking or cycling through Italy's gardens, streets or attractions. For example in the Borghese Gardens and the Castel Sant'Angelo.
In addition, you have the possibility to see, both during the day and at night, different shows, movies and entertaining events. Most of these are completely outdoors, so you can make the most of the weather conditions. Find out here how to enjoy your trip to Rome during the high season, with so many activities to do.
1. See an open-air opera show
There is a tradition you can see in Rome in July that you will surely enjoy. This custom is based on performing, every year, real opera shows during this month. The difference with other shows is that they have a special feature: they are outdoors in different places.
The program usually includes the presentation of up to 3 different shows. Even if opera is not among your favorite genre of musical performances, you can still have a good time. There's no way you can't love being among such unique and imposing ruins during a wonderful evening. You'll get details of the shows on the Teatro Dell'Opera website and tickets for outdoor concerts can be purchased here.
They used to be held only in the famous Terme Antonina, or Caracalla Baths, which are historic ruins. Now they are also held in the great Circus Maximus, from which you can see breathtaking views in the background of the opera show. Above all you will see in the distance the important and beautiful Palace of the Empire that used to be Rome.
2. Go to the Cinema festival in Trastevere
Among the different things to do and see in Rome in July, there is the Cinema Festival in Trastevere, one of the most picturesque neighborhoods of Rome. Thanks to this festival, you will be able to see free screenings, something you should definitely take advantage of. Specifically, during July, it offers an excellent variety of very interesting films.
Particularly, the genres that you will have the opportunity to see are films containing classic and modern horror. In addition, there are science fiction films and other animated screenings. The titles, which correspond to these types of movies, are quite varied and popular.
If you find out where to eat in Trastevere you will have an outdoor night of movie and good food. As the billboard and exact air dates vary, check the official website to make your plans. I recommend you complete the experience with a delicious dinner.
3. Go to Campo De' Fiori market for the season
One of the simple ideas on what to do or see in Rome in July is to visit Campo De' Fiori. This is a local market that excels in summer, where you will have the facility to buy fresh produce, including fruits. Some of the ones that are in season during that month are:
Raspberries
Pears
Watermelons
Blueberries
Strawberries
Blackberries
If one of these is your favorite, don't hesitate to buy several. It's the ideal time because, naturally, the fruits that are plentiful at that time are on sale. As if saving money were not enough, I guarantee that the picturesque atmosphere you will see is very captivating.
The entrance to Piazza Campo De' Fiori, where this large Roman market is located, is totally free. So it literally won't cost you anything to stroll around and you won't spend too much buying delicious sweet snacks either.
4. Take a bike ride through the capital
Riding on the best tour buses is one way to get to know or see in Rome in July many things. However, I would say that the most traditional and exciting way to explore the capital is by bike.
Since there is no cold weather, it will be more comfortable to be outdoors and you will decide at what pace you will go. That will give you a lot of freedom to stop and take a closer look at any monument or place that appeals to you. Clearly doing it with your partner or your family will add more fun to this activity.
5. Visit the great Sant'Angelo castle
Add Castel Sant'Angelo to your list of what to see in Rome in July because, believe me, it's worth it. I recommend you take a night visit (available only in summer) so you'll be delighted with the views you'll have.
Don't be like the other tourists who ignore this jewel of the capital that looks phenomenal lit up at night. If you go just before sunset, the landscapes that you will perceive will leave you open-mouthed.
You will enjoy the privilege of seeing how Rome is covered in a golden bath. If you are tempted to capture those priceless moments in photographs, get your tickets for the Castel Sant'Angelo.
6. Stroll through the gallery and the famous Borghese gardens
Another thing to do and see in Rome in July is to go see the gardens of Villa Borghese. While there you can enter the Borghese Gallery, which exhibits a special collection of art during that month. In addition, the warm weather makes it conducive to a pleasant walk through the gardens, which are full of natural wonders.
Apart from the special exhibitions that the gallery puts on every year in July, there are the standard ones. The list of works that fall into this category includes pieces by Caravaggio, Bernini, Canova, Titian and Raffaello. There are also activities ideal for children, such as Cinema dei Piccoli and a bio-park.
Complement your visit to this famous gallery with a stroll through the colorful gardens. In fact, if you prefer, take a guided tour that allows you to explore this space in depth. The only day the place is not open are Mondays. The rest of the week you can go from 9:00 am to 7:00 pm.
7. Take an excursion to get to know its surroundings
If you go to Rome for several days you can reserve some of them to know the surroundings by booking an excursion. Here are some options that may interest you:
Excursion to Capri
If there is one excursion worth taking, it is to the island of Capri. It is one of the most beautiful cities in the south of Italy where above all you can breathe glamour. Being an island, one of its great attractions are the sea caves, in particular, the Blue Grotto. Of course, we recommend that you plan and book your trip in advance to avoid queues and long waits.
Excursion to Positano and the Amalfi Coast
Undoubtedly, one of the most beautiful excursions to do as it is declared a World Heritage Site by UNESCO. You will visit Amalfi and Positano, two idyllic and picturesque villages with their little houses and steep stairs, on the Mediterranean coast. You can book your tickets online.
Excursion to Tuscany
A tour in which a professional guide will tell you all the details of the villages that make up this spectacular area of Italy. You will visit the Orcia Valley near Siena, wine towns such as Montepulciano and Montalcino and the town of Pienza, also considered a UNESCO World Heritage Site. Here is the link to book your excursion to Tuscany.
8. Don't miss the fantastic Estate Roma
A must-see festival in Rome in July is the fantastic Estate Roma. It is held practically during that summer month, because it involves a lot of events that last several days. These range from good screenings of various films and talks, to concerts and performances.
During this long festival, in the surroundings of the long Tiber river, you will find several bars and stalls open with food. Does the idea of tasting Italian gastronomy, listening to live music or book readings appeal to you? If you want to try doing all of these things together, attend Estate Roma.
Everything that has happened in past years is proof that this festival is celebrated in a big way. Of course, yearly the plans keep changing and it's important to keep up to date to go. Luckily, there is the official website where you will find the information you need in order not to miss anything.
9. Enjoy a refreshing time at a swimming pool
It is impossible to deny that Rome is quite hot in July, but this is not necessarily a bad thing. In fact, thanks to the high temperatures, it is possible to plan to spend some fun time in a pool. Summer turns out to be the perfect time to swim and cool off in a hotel or community pool.
By July, several of the hotel pools are open to the general public. So, even if you haven't made a reservation at a hotel with a pool, you'll be able to enjoy them. Believe me, when you start to feel the heat, the idea of cooling off with a swim will seem excellent and even very necessary.
The entrance fee to spend the day there will depend on the specific place you choose. The day you go, the location, the facilities and the services offered will influence whether it will be more expensive or cheaper. Some of the options available are:
Circolo belle Arti
Swimming pool delle rose
Hotel Palazzo Naiadi
Lanciani Tennis Club
Grand Hotel Gianicolo
10. Visit a museum while listening to classical music
Classical music is the perfect accompaniment to the works of art that abound in the various museums. When visiting some of the museums in Rome in July, you can enjoy this type of music completely live and also take shelter from the heat of the Italian capital.
As you go through the different exhibits of certain works, you will hear live performances. You will hear a very professional musician performing, playing songs of the period. I assure you that this kind of event will help you experience something completely new in the capital.
To have access to this kind of activity, you must get tickets ranging from 20 euros to 30 euros. You can get them online through the website.
11. Browse the Italian stores and take advantage of the offers
Shopping bargains are opportunities that are sought after at all times and, for sure, you want to take advantage of them. Fortunately, in Rome in July you will see massive sales going on around the city. In its first few weeks, you'll find several stores in the city lowering their prices.
The discount you can take advantage of is up to 50% off on different items, allowing you to save money. However, it is important that you limit yourself to buying or accepting offers from major, well-known stores.
Go through those stores and take advantage of the low prices in that season. That way, you will be able to take home different souvenirs of your trip to the Italian capital.
What is the weather like in Rome in July?
If you go in the month of July, you will witness the summer season in the city of Rome. It is a hot month, in which temperatures reach a peak, making the city warm. You will see a radiant sunshine that causes temperatures to reach an average of 26°C.
However, in recent years heat levels have been higher, reaching highs of around 37°C. You can find the city free of rain, as it generally only rains 3 days in July. Even if you have been to hot climates before, be aware that Rome's humidity makes everything more difficult.
Therefore, if you decide that July is the best time to visit Rome, try not to spend too much time exposed to the sun during central hours. Likewise, keep well hydrated as much as possible and choose hotels that have air conditioning.
How to pack your suitcase for Rome in July
In order for you to have a great time during your vacation to Rome in July, you need to pack well. The general advice or suggestion I can give you is to pack summer clothes. That is to say that they have to be very light and comfortable clothes, given the hot weather for that time of the year.
For example, take blouses or T-shirts with short sleeves (especially for summer) that are not thick. Also, wear hats that allow you to cover yourself from the sun and sandals that are not too covered. Of course, don't forget to pack some formal clothes for events that require such clothing.
For example, long pants, shirts, skirts or dresses at knee length. But, in general terms, keep in mind when organizing your trip to Rome that whatever you put in your suitcase should be fresh. Of course, other things that should not be missing are your bathing suit, umbrella and sunscreen. Now you're all set.