Best things to do in San Francisco
San Francisco is much more than its iconic red bridge (which you should definitely cross), take note of the best experiences for your visit to the city!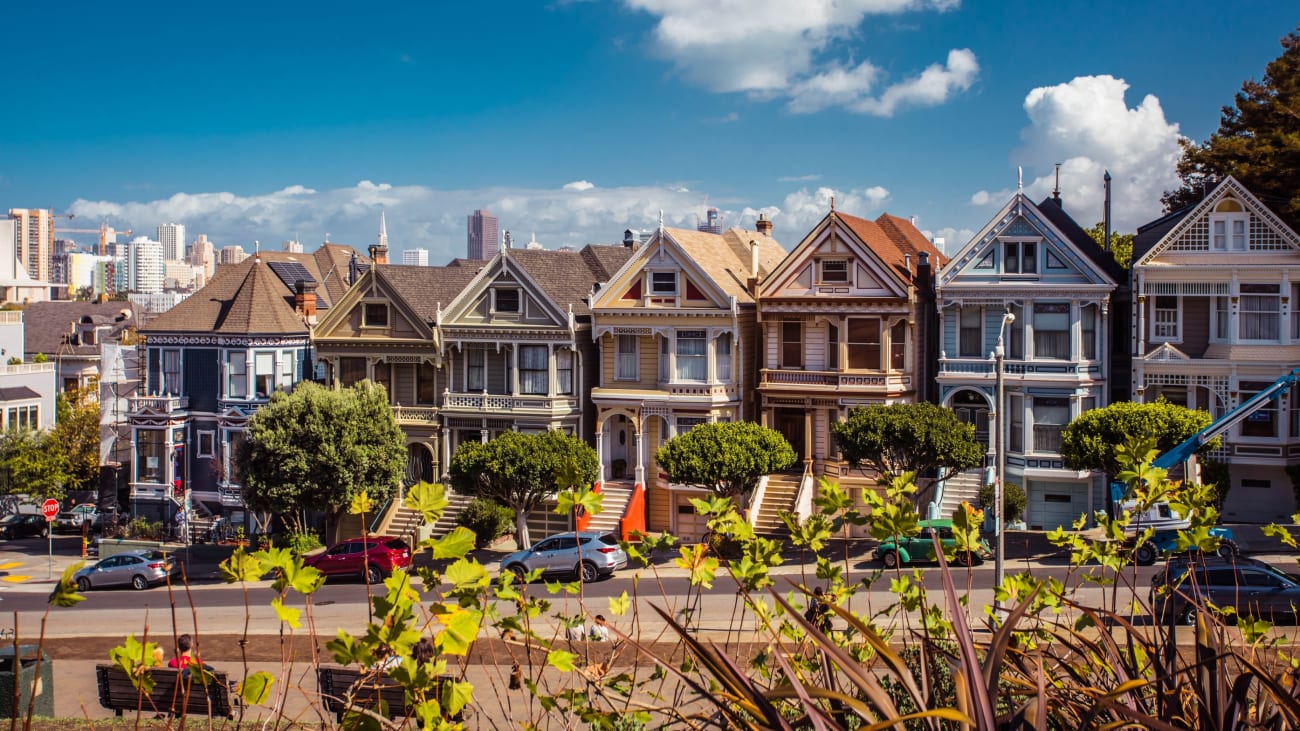 San Francisco is definitely the most charming city on the West Coast and has many attractions that are a visitor's delight. Here's a guide to the 12 things you can't miss in San Francisco:
1. Visit Alcatraz
The famous Alcatraz prison, known as "The Rock", is today a National Park that can be visited and offers a very interesting tour with testimony of guards and ex-convicts who narrate what life was like in this penitentiary, which housed criminals like Al Capone or George 'Machine Gun' Kelly.
I recommend you take a guided tour of Alcatraz from San Francisco so you don't miss anything of this famous tourist attraction.
2. Strolling through Muir Woods
Muir Woods is another national park famous for its giant sequoias, and you can lose yourself in a huge forest of these ancient trees. Some tours of San Francisco include a visit to Muir Woods, and it's not a bad idea to take a guided tour to see the most impressive redwood specimens instead of going on your own.
3. Change of scenery in Sausalito
Sausalito is a city across the San Francisco Bay, and is one of the most visited places from San Francisco on a day trip, or even for an afternoon stroll. You can visit Sausalito on a guided tour from San Francisco and then take the ferry back to enjoy breathtaking views of Alcatraz and the Golden Gate Bridge.
4. Take a boat ride under the Golden Gate Bridge
But if you really want to see the iconic San Francisco Bridge from up close, I recommend taking a boat ride and going underneath it, as well as going around it and across the bay in the same experience. This is the activity where you will have the best views of San Francisco, no doubt.
5. Take a trip to Napa's vineyards and be amazed by its wines
The Napa and Sonoma valleys are the center of wine production in the United States and are only an hour away from San Francisco. On a day trip with wineries tour and wine tastings, you will enjoy a premium experience that I recommend especially if you are passionate about wine.
6. Tour San Francisco by bus
The tours of San Francisco by Hop On Hop Off bus allow you to see the whole city in a comfortable and quick way. As a first contact with San Francisco is a highly recommended option as it will allow you to get to know it at a glance and then fully explore its neighborhoods on your own.
7. Walk through the financial district and see Google's offices
If you are passionate about the world of technology and start-ups, you will probably love visiting San Francisco's financial district where you can see the offices of Facebook, Google, or LinkedIn. On a tour of San Francisco's financial district, you can also visit the SalesForce Park, a huge floating park between skyscrapers where other companies have their headquarters.
8. Stroll through Chinatown
San Francisco's Chinatown is one of the oldest and most beautiful Chinatowns in the United States. Go there if you want to try delicious dim sum, visit tea stores, and have a drink at a karaoke bar. The Chinatown gate, known as the Dragon Gate, is a sight that will leave you in awe and is one of the top spots to take an Instagram pic, as well as a lot of other corners of the neighborhood.
9. Enjoy a Giants game
The San Francisco Giants are one of the most famous baseball teams in the world, both for their iconography and their competitive success. On your trip to San Francisco, once you've toured the city and seen its most iconic sights, going to see a Giants game is a memorable experience.
You can get your tickets to see a Giants game here and I recommend buying them in advance as they tend to sell out quickly.
10. The best views of San Francisco, from Twin Peaks
Twin Peaks are a couple of hills in the middle of San Francisco and the place from where you have the best views of the city. Maybe the name brings eerie memories because of the TV series of the same name, but I assure you that going up to Twin Peaks at sunset is something completely different.
Take the opportunity to enjoy the sunset, and take an analog camera with you to take those magical photos that look like they came straight from Tumblr.
11. Visit a Japanese tea garden
The San Francisco Japanese Tea Garden was built in 1894 for an exhibition, and over time expanded to include pagodas, staircases, bridges over ponds, native Japanese flora, and a Zen garden. In this garden, you can sample some traditional Japanese refreshments and transport yourself for a moment to Japan.
12. Ride a streetcar
One of San Francisco's great prides is its streetcar system, the last manually operated streetcar system in the world. Three streetcar lines still work today, and they are used primarily as tourist attractions, although they were once the city's primary form of public transportation.
Climbing one of San Francisco's many hills by streetcar is an experience you can't have in every city in the world, don't miss it!