The 9 best excursions from Rome
Rome is a city to be enjoyed in its entirety, but if you have enough time, don't forget to visit its surroundings: nature, history and dreamy corners. Doesn't it sound good?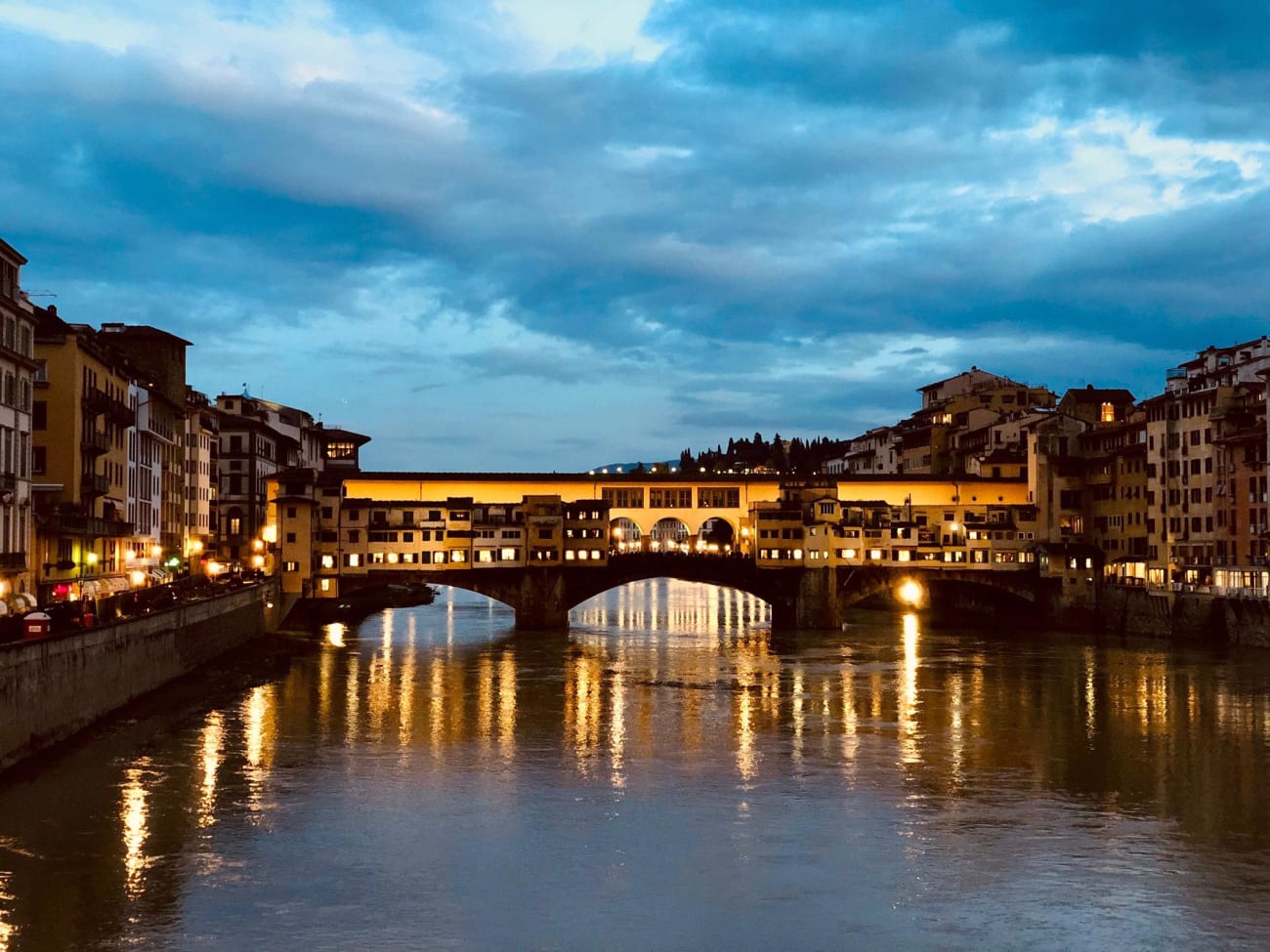 After visiting Rome you will be eager to continue exploring the country and see if you can fall in love with other cities as you have done with Rome. The surroundings of Rome are full of wonders that you can discover on day trips.
1. Excursions to Pompeii
Italy is the European country with the most UNESCO heritage sites and on this tour you will see one of them: the ruins of the city of Pompeii located near Vesuvius, which you can climb during this tour. The excursion to Pompeii and Vesuvius includes air-conditioned transportation, lunch, guided tour and skip-the-line entrance to the ruins and Mount Vesuvius. This excursion from Rome is ideal for archaeology and ancient history enthusiasts.
If you want to know more about Pompeii tours, you can check this other article about the best excursions to Pompeii from Rome.
Interesting details of this excursion
Pompeii is about a three-hour drive from Rome.
On the visit to the ruins of Pompeii you will learn about the history of this city and how many of its inhabitants perished by the eruption of the most active volcano in Italy.
You will walk along the ridge of the volcano and tour the ruins and fossils of the city from the excavations themselves.
If you take this tour between November 20 and March 31, Mount Vesuvius will be closed, so this stop will be replaced by a visit to the city of Naples.
Departure time from Rome will be early in the morning and the tour will last a full day.
If you decide to do this tour on your own, you can take the opportunity to see Naples, but in that case it is best to spend the night there to keep track of your time.
2. Excursions to the Catacombs of Rome
Before you start exploring the places near Rome, I will tell you that in the city itself there are different excursions available and away from the usual tourist circuit. This is the case of the excursion to the Catacombs; an excursion that goes through the subway Rome connecting different points of interest.
Details of interest of this excursion
The best way to visit the Catacombs of Rome is with an organized tour. Here is what you should know if you are interested in hiring one:
The duration is approximately three and a half hours.
These are small group tours (approximately 20 people).
The visit includes entrance fees to: Santa Maria della Concezione dei Cappuccini, Basilica of San Clemente, catacomb of Santa Domitilla and museum and crypt of Capuchins.
Excursions usually depart from a central point in Rome.
All excursions include a specialized guide.
3. Excursions to Florence
I can't be very objective about this tour because Florence is, after Rome, my favorite city in Italy. In contrast to the chaos (in a good way) that reigns in the Eternal City, Florence is all about beauty and perfection. The capital of Tuscany is a must-see and this tour is the perfect choice for a first contact with the city that (be prepared for it) will make you want to come back.
This is in my opinion not only one of the best tours you can do from Rome, but also one of the most complete and comfortable. On this excursion to Florence you are picked up from your hotel in Rome and taken to Termini Station, from where the high speed train leaves for Florence and the trip takes only an hour and a half.
Once there, a specialized guide will show you the main sights of the city including a guided visit to the Uffizi Gallery and free time at the end of the day to enjoy the city at your leisure. The price of this day tour includes lunch, transfers, entrance to the gallery and train tickets. A real luxury so that you only have to worry about visiting such emblematic points as..:
What you will visit on this excursion
The cathedral of Santa Maria del Fiore and Piazza del Duomo
The Ponte Vecchio
The Accademia Gallery and Michelangelo's David
The Uffizi Gallery
The Boboli gardens
Brunelleschi's dome
4. Excursions to Pisa
If you plan to visit Florence, there is an option of an excursion to Florence including a visit to Pisa to see its famous leaning tower. If you are interested in visiting this area, I recommend that you do it within your visit to Florence, as the city of Pisa itself is small and does not need an exclusive trip.
If you choose this option, you should know that you will arrive in Florence at lunchtime and that one of its main advantages is that the groups are small (maximum about 12 people) so the whole guided tour of these two Renaissance cities is even more enjoyable and profitable.
5. Visit the ruins of Ostia
Ostia is an area of well-preserved ancient ruins located near the sea at a distance of about 40 minutes from the center of Rome. If you were enthusiastic about the Colosseum and the Roman Forum, this excursion to Ostia Antica is definitely your best choice.
In these ruins you will find the Baths of Neptune, the Amphitheater, the Piazzale delle Corporazioni, the Thermopilium, temples dedicated to the Persian god Mithras, a Jewish synagogue and a Christian basilica as main points of interest.
Although you can visit the ruins on your own, if you want to save time, the excursions from Rome are the best option: they include entrance tickets, transportation to Ostia from Rome, hotel pick-up and local guide who accompanies you during the visit.
Interesting details of this visit to Ostia
The tour will be a half-day excursion and the visit to the ruins will take about four hours.
Most tours do not include lunch, so you must bring your own.
In the ruins there is shade and there are usually no crowds of tourists, so it will be a very comfortable visit, away from the chaos of the capital.
The main thing you will learn with this tour is what daily life was like for those who lived in ancient Rome.
The ruins open at 8:30 in the morning and the visiting hours end at 16:00 in winter and at approximately 18:00 in summer.
6. Excursions to Assisi and Orvieto
As much as you are fascinated by the city of Rome, sometimes you want to get away from the hustle and bustle and breathe some fresh air in the countryside. To do so is to experience another part of Italy's richness, and the capital's location allows it. On this tour to Assisi and Orvieto you will visit the birthplace of St. Francis of Assisi (a two and a half hour drive from Rome) and the impressive cathedral of Orvieto (an hour and a half from Rome).
What is included in this tour
In addition to the transfer and a lunch that you will enjoy on the shores of Lake Trasimeno, the tour also includes pick-up from hotels in the center of Rome. You will first stop in Orvieto to visit its Gothic cathedral, famous for its stained glass windows and mosaics.
Then you will spend the afternoon in Assisi, a quiet town of cobblestone streets presided over by its 9th century basilica that tells the story of the patron saint of Italy and has been declared a UNESCO World Heritage Site. An ideal choice for those who want to spend a quiet and relaxing day without giving up visiting historical monuments and learning a little more about the history of Italy.
7. Excursions to Capri
Seeing the island of Capri during your visit to Rome was something that, until a few years ago, was an odyssey. In addition to the logistics of getting to Naples, there were the logistics of the boat ride to the island and transportation within the island. Doing all that in one day was expensive and unmanageable, which is why I was so surprised to come across an organized excursion to Capri a couple of years ago.
What are you going to see in Capri?
A small sample of the extraordinary beauty of the Italian islands. The landscapes of Capri are unique and the climate of the city allows you to enjoy a wonderful day at the beach. With this excursion you will have the opportunity to visit the Blue Grotto (the entrance fee is the only thing not included in the price of the excursion), to have a guide show you the best places of the island and to explore the city at your own pace.
8. Multi-day excursions in Italy
Once you have taken one or more of these excursions, you will undoubtedly return from your trip with the desire to get to know Italy in more depth.
You will probably come back more than once, but you will certainly want to extend your trip. Before that happens to you, I will tell you that, if you have the possibility to do so, I advise you to complement your visit to Rome with an excursion of several days in Italy. The desire to return will not go away, but in the same trip you will have discovered a good part of this wonderful country having made the most of your experience.
Assisi
The birthplace of St. Francis of Assisi is one of the main places of pilgrimage in Europe, but if the city receives hundreds of visitors every day is also for the beauty of its basilica and the authenticity and life that emanates from its cobbled streets.
Siena
The historic center of Siena is also a UNESCO heritage site and an aerial view of this small town is enough to know why. All the charm of Tuscany in one of the most magical cities in the area.
Florence
The capital of Tuscany exudes beauty in every corner. Spending two nights there you can visit its famous Ponte Vecchio, the Duomo cathedral, enter the Uffizi Gallery, see Michelangelo's David and enjoy its charm and gastronomy.
Bologna
This small university town is full of passages that make it an accessible labyrinth for visitors.
Padua
Located in the Veneto region, this city is one of the great surprises of the visit because of how much its streets and palaces have to offer travelers. You and your camera will be surprised that there is no more talk about this exciting corner.
Venice
The last stop of the tour includes two nights in one of Italy's most iconic cities. St. Mark's Square , the Rialto Bridge and the canals are what this city is best known for, but Venice has a charm that cannot be discovered without walking and getting lost in its streets. The perfect finishing touch to this tour of southern Italy.
You can also book a high-speed train excursion to Venice from Rome and dedicate your trip exclusively to this city - you even have the option of a Venice excursion from Rome with a gondola ride included!
Highlights of this tour
This is probably the best way to visit Italy without having to worry about schedules, transportation, hotel search, etc. Here are the highlights of this package:
It is an all-inclusive tour: transportation between the cities, four nights hotel accommodation, professional guide in all cities, lunches, dinners and breakfasts.
The tour lasts five days and the point of departure and return will be Rome.
The tour includes a professional guide who will help you discover the cities you visit avoiding queues and crowds.
Despite being an organized tour, you will have time to explore the cities at your own pace without having to miss the guided tours.
9. Excursions to Tivoli to see its villas
Tivoli is a town located about an hour by train from Rome and, due to its cooler climate, served the Romans as "summer lodgings". Important ruins open to the public have remained there today, such as: Villa Adriana, Villa d'Este, Villa Gregoriana, the Castle of Rocca Pia or the amphitheater of Bleso.
The best thing about this excursion to Tivoli is how easy it is to get there, as you can take a direct train from Termini station, and the location of the ruins: in large gardens full of nature giving rise to splendid landscapes.
Other interesting activities in Rome
If you have not yet decided on a destination or you are more of those who prefer to walk around every corner of the city before venturing out for an excursion in the surroundings, I recommend that you consult my other guides to Rome on which you can rely to organize your trip.
These two articles on Top 11 tours of Rome, Rome Colosseum Tickets: how to buy, prices and schedules y Vatican Museum Tickets: how to buy, prices and discounts are a good starting point to make sure you don't miss the essentials, I hope you find them useful!
Ana's Traveller Tip

If you plan to do any excursions on your own, check the official train and bus websites, but keep in mind that public transport in Italy is often delayed.