Pompeii Day Trips from Rome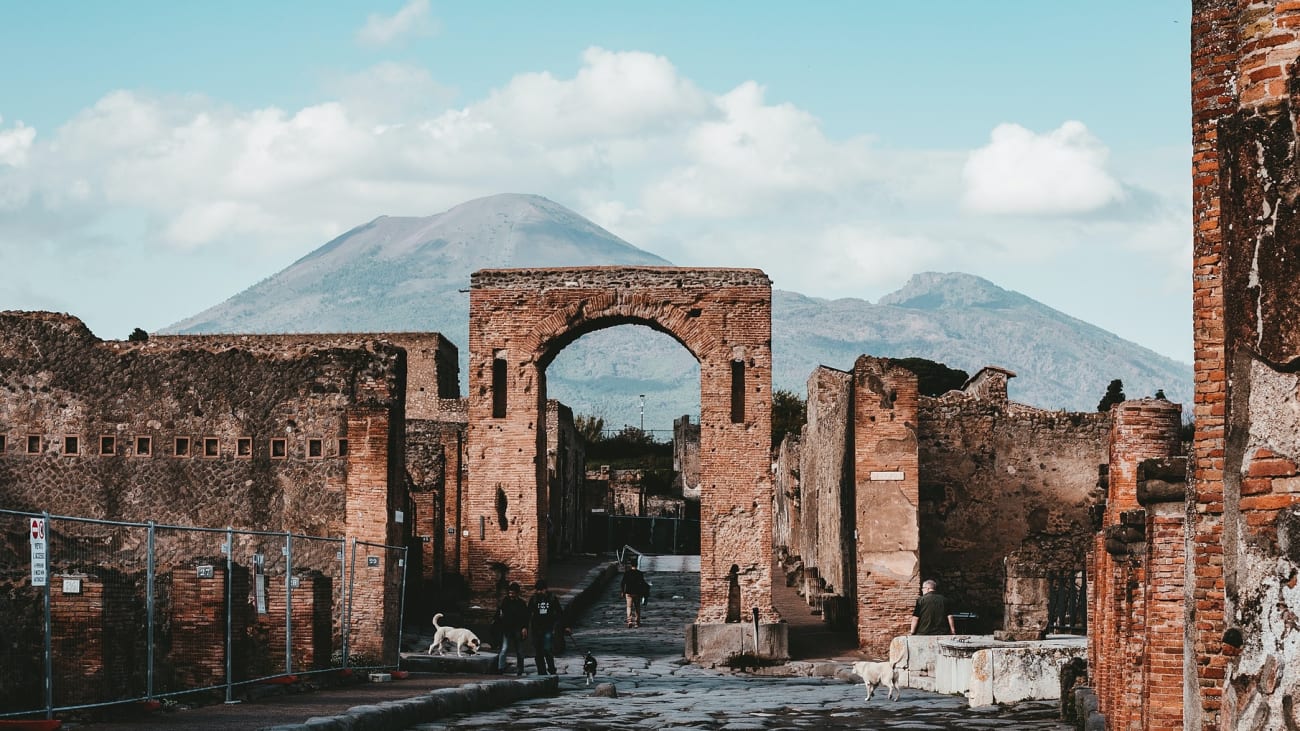 Traveller tips
Helpful advice from us and our travellers so you can enjoy your experience to the fullest.
Will I see bodies of people in Pompeii?
Yes, there are around 1.000 bodies covered in pumice and ash scattered across the ruins, that will show you the last moments of the inhabitants of Pompeii.


Can I bring a stroller into the exhibition?
No, strollers are not permitted into the exhibition since it contains numerous delicate artifacts and dug-up material.


What attractions are there to see in Pompeii?
In your visit, you will see the grand Amphitheatre of Pompeii, the Villa of the Mysteries which contains the finest example of Ancient Rome-era painting, the Temple of Jupiter, the Temple of Apollo, and the Garden of fugitives, that concentrates the largest gathering of Pompeii victims.