Pompeii Tickets
If you are thinking of visiting the city that was buried under the lava of Vesuvius almost 2000 years ago, the first thing you will have to organize is how to get tickets. I'll tell you all the details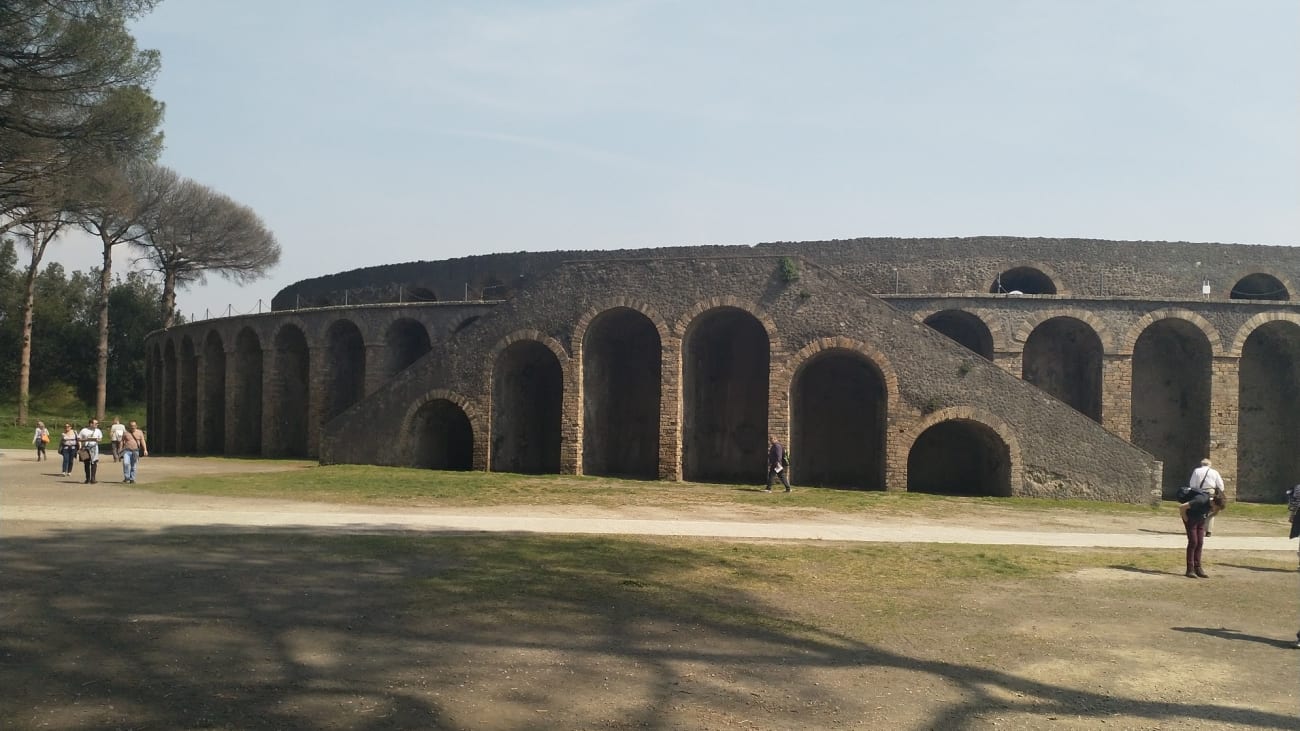 Pompeii is a unique place in the world that you have to visit at least once in your life. If you are traveling in Italy and you are planning to visit the archaeological site, you will need, first of all, to buy a ticket.
There are several options to access the ruins of Pompeii: you can buy individual tickets or tour the area by purchasing tickets that include a guided tour. Take note of everything you need to know.
The most complete option
Visit Pompeii and learn what life was like in this ancient Roman city.
You will learn many details about the daily life of the ancient Romans and have the opportunity to walk around and enjoy the views of the city's forum, as well as the temples of Jupiter and Apollo.
.
With this ticket to Pompeii, you will discover what life was like in this ancient Roman city that was buried by Vesuvius in the year 79. Throughout the visit, you will see one of the best preserved cultural heritages in history and learn many details of the daily life of the ancient Romans. In addition, you will have the opportunity to enjoy views of the city's forum, as well as the temples of Jupiter and Apollo.
Why I like this option... it's a must-see if you go to Rome.
Recommended if... you are a history lover.
How to book your tickets for Pompeii in advance
The first tip to visit Pompeii that you should keep in mind when booking your tickets is that it is best to do it online and in advance. Considering that Pompeii is visited by more than four million people every year, you can imagine that, especially in high season, tickets fly. If you are going to travel there, don't do it on an adventure and buy your tickets before you go.
Buy individual tickets
The official Pompeii website recommends that you buy your tickets from the Italian Ticketone, through their website; by email at [email protected] or by phone at (+39) 081 18658177. They will attend to you in Italian or English, so the system is not really set up for international ticket purchases.
Buy tickets with guided tour and organized transport
One of the best options for international visitors is to book a guided tour of Pompeii that includes round-trip transportation and an official guided tour by one of the experts in the area.
Buy tickets to Pompeii at the ticket office
Booking tickets to Pompeii at the ticket office is always an option. The best way to do this is to arrive early in the morning, to avoid queues and large groups arriving and needing to go through the ticket office.
If you do not plan to spend the whole day there, you can also arrive in the afternoon and also benefit from some of the discounts offered to visitors from 16:00 hours (yes, taking into account that the archaeological park usually closes at 19:00 hours, time you could be inside will be much more limited).
In any case, to buy tickets at the box office, I recommend that you keep in mind the opening and closing times of the archaeological site, as well as special dates or holidays when it may be closed. In this section you can consult official communications or last minute news that will tell you if the park is open and what is the schedule.
How much do tickets to Pompeii cost?
Individual tickets to Pompeii (which do not include a guided tour or audio guide) start at €18 for the general public. For European citizens between 18 and 25 years old, there is a reduced rate that allows them to buy tickets for €2.
These tickets allow you access to the park and free circulation throughout the ruins of Pompeii for the whole day. If you enter the park after 16:00 hours you can also enjoy a reduced rate, since closing at 19:00 hours, you will have less time to visit the city. You can see all the details in this table.
Are there any discounts for Pompeii tickets?
No, Pompeii is a tourist attraction in high demand, so it is practically impossible to find discounts or vouchers that will give you access to a discounted price. However, if you are traveling in a group, an art teacher, a student or under 25 years of age, I recommend that you check if you can access any of the reduced rates offered by Pompeii.
Why is Pompeii worth visiting?
Pompeii is a must visit especially if you are a history lover. Its archaeological remains have allowed us to know what life was like at that time and takes visitors to another era that is definitely worth knowing.
Note that if you are staying in Rome, there are organized excursions to Pompeii from Rome: they leave every morning from the center of the Italian capital, take you to Pompeii and after a day in the archaeological area with everything included (there are options that also include lunch), they accompany you back to Rome without you having to worry about anything. The same excursions to Pompeii are available from Naples.
Tips for visiting Pompeii
There are a number of essential tips to keep in mind on your trip to Pompeii. On the one hand, the ideal is to take a guided tour to know all the details of the tour. On the other hand, I recommend that you book your tickets in advance and, of course, it is essential to protect yourself from the sun and heat with cool, comfortable clothes and sunscreen.
It is also essential that you do not forget to bring a bottle of water and avoid going on weekends when it is more crowded due to the large influx of visitors.
Even so, for your visit, I leave you an article with a series of essential tips that you can take into account to visit Pompeii so you can make the most of this trip to the past.