New York Botanical Garden Tickets
The New York Botanical Garden is a cultural attraction and living museum that everyone who visits this city should tour for its beauty, educational importance and scientific value.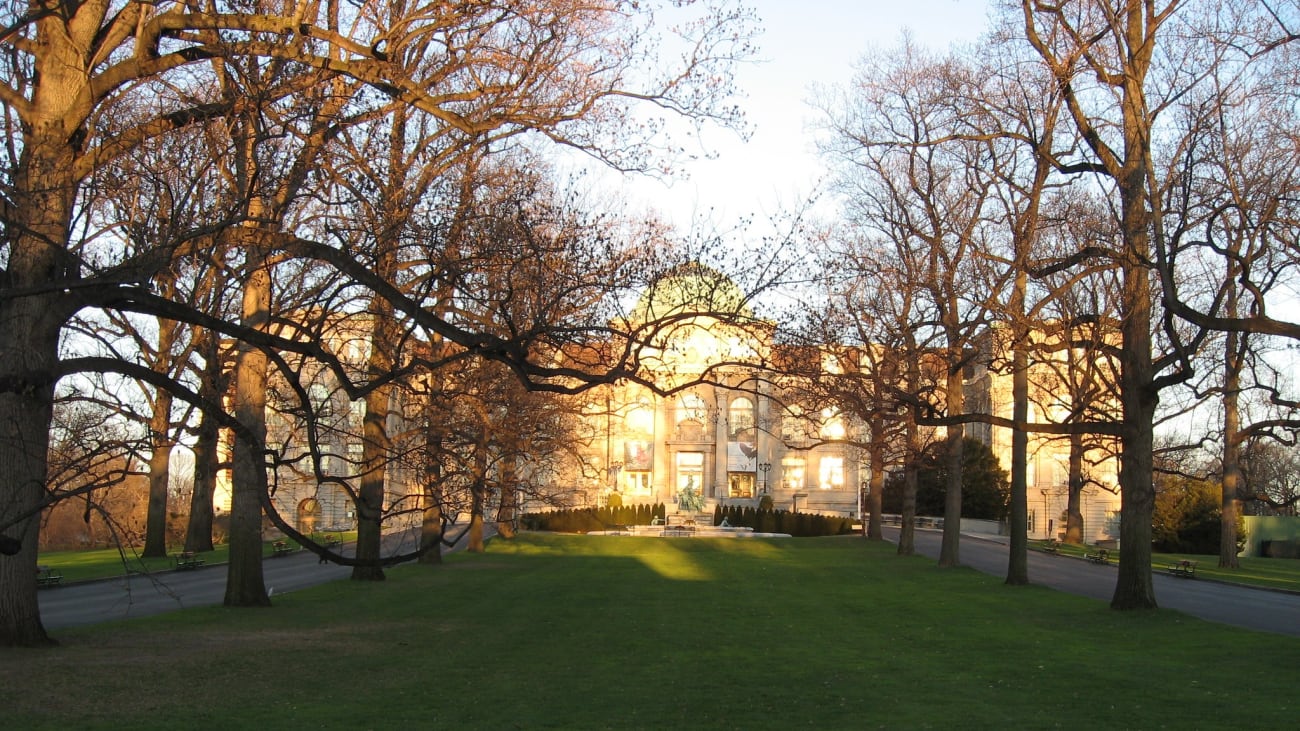 The New York Botanical Garden was founded in 1891. Since then it has functioned not only as a beautiful park with an amazing number of varieties of plants and trees that come from countries all over the world, but it is also a research institution with its own museums and activities open to the public. So if you are planning what to do in New York, this garden should be a must-see.
In addition, it has several tourist attractions such as its exclusive rose garden (more than 700 varieties), several gastronomic spaces and a store where you can buy objects with images related to the garden, chocolates containing flowers, perfumes, books, plant cards and many other unique products. Without a doubt, it is essential that you buy your tickets in advance so that you don't miss out on this incredible excursion!
The best choice
Buy your ticket for the New York Botanical Garden in advance.
You will have the possibility to enter directly to the gardens and enjoy the different attractions for a longer period of time without worrying about long lines in front of the ticket office.
The time you save by purchasing your ticket in advance can be spent on more activities and getting to know in detail this Botanical Garden which is one of the most important in the United States.
It is also a way to enter the Botanical Garden without waiting in line and start your day of sightseeing without unnecessary waiting. The possibility of buying tickets before the day chosen for your visit is an advantage that should not be discarded. As if that were not enough, this ticket is also valid for all temporary exhibitions and for all the gardens that make up this great complex.
Recommended if ... you want to save time and not get tired while waiting in line to buy your ticket at the ticket office.
How much do tickets cost to enter the Botanical Garden?
The price is between 15 € to 30 €, but varies depending on which gardens you want to visit, the activities you want to do and the situation of each visitor. Age is another factor that influences the price of tickets. In principle, general admission costs about 30 dollars.
In principle, the cheapest prices are those corresponding to tickets for people 65 years of age or older, for children (the cost is 50% of an adult ticket or less) and, thirdly, that of adults in general. There are also discounts for New York residents.
Types of tickets available for purchase
Tickets to visit the New York Botanical Garden vary in type and price according to what you want to do in this large space with facilities for exhibits and events and an amazing amount of gardens. All visitors must obtain them in advance and display them on their cell phones to enter.
The ALL-GARDEN PASS that allows entry to various activities and access to sites such as the Around the Table exhibit. With this same pass you can visit the Enid A. Haupt Greenhouse and take the streetcar tour through the different gardens during which you will see the outside exhibits and the children's adventure park.
To reserve tickets for groups of visitors with more than 15 people and for school groups, please contact the appropriate section of the Botanical Garden through the email addresses posted on its website.
New York City residents receive discounted tickets, but must also purchase them in advance. Members and patrons of this institution do not pay admission but must apply online.
Can tickets be purchased at the box office?
Yes, tickets can be purchased at the Botanical Garden's ticket office, but my recommendation is to buy them online in advance.
One of the most important reasons to buy tickets in advance is to avoid delays at the main entrance to the gardens in front of the ticket office. You should not forget that these gardens are a prominent tourist attraction and it is also a place chosen by locals to experience a few hours in nature.
This way, you will avoid getting stuck in a long queue to buy your ticket and you will be able to enjoy your stay inside the gardens much longer.
The best type of ticket is the one that will allow you to do several visits and activities, tour the iconic places of the Garden and the external area where most of the exhibitions are organized.
Prices depend on what type of pass you want to buy and if you want to combine it with other tourist activities in New York (for example, a visit to the Bronx Zoo and see what animals it houses).
Are there tourist passes that include admission to the Botanical Garden?
The Botanical Garden tour is included in the New York Pass. With this pass, you can choose from 1 to 10 days of use and opt for more than 100 attractions with fast-track access, including the New York Botanical Garden in the Bronx.
This way, you will have access to live a different experience in the more than 100 hectares that occupies this green space to learn about the botanical species it houses, play, have fun and learn from its exhibits and museums.
How to get there from the most popular areas of New York City
Due to the great public transportation network in New York, it is not difficult to get to the Botanical Garden. It is essential that you read the following details to make your trip easy, fast and enjoyable.
The starting points will be the areas of the city most popular with tourists, in terms of their importance and excellent connection by available means of transportation.
To travel from to the Botanical Garden, there are about five options. The first and most recommended is to travel by train.
The trip takes a little over 30 minutes (the journey is approximately 16 km). The train departs from the famous and it is advisable to check the train schedules during weekends (they usually change).
On the other hand, to know about all the means of transportation that are available every day in New York, it is vital to check the website of the entity called which is in charge of managing and maintaining bus and subway services throughout the city.
Cab is the most expensive way to travel, but it is comfortable and fast. Naturally, if you rent a car you will have this issue solved and a suitable option for all the excursions you have scheduled.
If the starting point is Manhattan, then you will be a few minutes closer to the New York Botanical Garden. The alternatives are similar and the recommended option is again the train (leaving from Harlem-125 St). There is also the subway which will get you there in about an hour and then you can walk about 2 km.
Parking area at the Botanical Garden
The Botanical Garden has a parking area, so if you go by car you can leave it there. The rate is from 20 € per stay. You must enter through the main entrance located at 2900 Southern Boulevard.
There is also another area available for vehicle parking and to find it you need to follow the signs that point the way to the Garden's garage ( there are also members of the Botanical Garden staff who are always in that area to assist vehicle drivers).
This is an excellent solution if you are touring the New York Botanical Garden by car, as there are not enough signs to get you to the Garden. but still not enough.
Is this an excursion for children?
Kids will love it! In fact, there are activities and spaces that have been designed exclusively for them and others to share with the whole family.
There is no doubt that such a beautiful green space with programmed activities can be the perfect excursion to include in a list of everything you can enjoy with children in this city.
For example, there is an activity called Be the champion of plants! in which children have to discover and experiment with sustainable solutions to improve the current state of the planet and make it healthier.
Another activity (which can also be shared with the whole family) is called Dig! Plant! Grow! Salad Days. An activity to learn more about vegetables and that takes place according to a scheduled calendar. Kids will be able to take some home to make their favorite salad combination at home.
Opening hours
The Botanical Garden is open Tuesdays through Sundays between 10 am and 6 pm. On Mondays it is only open on federal holidays (during regular hours).
However, it is important to check the schedule on the day you decide to visit the Botanical Garden, as it sometimes closes earlier than expected because it is hosting events and exhibitions.
How much time do you need to tour the Botanical Garden?
The average time to go through all the spaces and external exhibits offered in the different gardens is between 2 to 3 hours. There are some factors and circumstances that can shorten or lengthen this period of time.
For example, there are scheduled activities in which you may stay a little longer than originally planned. Also, if you do not follow a guided tour, then the length of stay is up to you.
Guided tours at the Botanical Garden, are they worth it?
The answer to the question of whether guided tours of the Botanical Garden are worthwhile is a resounding yes. This is because this site, which It's huge and you'll want to see it all!
At the Botanical Garden, guided tours are offered in groups. In fact, there are tours for visitors who come alone to the Garden and join others, groups of friends and family, school groups (students and teachers) and large groups of more than 15 people.
Guided tours are really a solution if you want to make the most of the tour. On the other hand, if you decide to go on an adventure and visit it alone, it won't be a problem either.
Upon entering the Botanical Garden you will receive a map that is very clear and contains all the details you need to know in order not to get lost and find the attractions it offers.
What you can't miss at the New York Botanical Garden
The Botanical Garden is magical and offers you different views, tours, exhibits and activities. However, there is one very special place you can't miss: The Peggy Rockefeller Rose Garden. This garden was designed by landscape designer Beatrix Farrand at the request of the patriarch of the powerful Rockefeller family.
The garden is a tribute by David Rockefeller to his wife Peggy, which is why it is named after her. This garden is beautiful during all four seasons of the year, even when it snows in the middle of winter. There are more than 700 varieties of roses and many of them are named after celebrities, presidents and artists.
In addition to the rose garden, don't miss the Enid A. Haupt Greenhouse. It is said to be another of the jewels of the Botanical Garden, according to the opinion of most visitors. It was built with wrought iron that today is painted white, which highlights its Victorian style. It has been remodeled several times and was almost closed in the 1970s.
Fortunately, they were able to restore it and give it the value it really has. Today it is a greenhouse accessible to anyone who wants to visit it. It houses a wide variety of tropical and aquatic plants that are inside several tanks (e.g. water lilies, water lilies and lotuses, among others). The cacti brought from different countries of the world are an attraction.
Some tips for your visit to the New York Botanical Garden
This visit can take up to a little over 3 hours, so it is essential to plan certain details, for example, how to get there, food (take it with you or eat in a restaurant inside the Garden?), which exhibits and areas to visit, etc.
The issue of food and drink consumption is vital, especially in seasons with extreme temperatures. In the Botanical Garden there are several restaurants and cafeterias with very tempting proposals in case you want to rest in the middle of your tour. You are also allowed to bring food and share it in a picnic area.
Spring (an excellent time to visit New York) and summer are the two seasons of the year when the Botanical Garden is at its most beautiful and colorful. This is not to say that it is not splendid during other times of the year, but these two seasons are when all the gardens look wonderful.
Remember also that summer is very hot in New York, so it is important to plan your tour date in advance to fully enjoy your visit and to be properly equipped (hats, caps, hats and comfortable, light clothing).