Best Tips for Visiting Niagara Falls From NYC
A visit to the city of skyscrapers deserves a trip to Niagara Falls, a spectacle of nature that will amaze you. Follow these tips to make your trip to this place of unique beauty an unforgettable experience.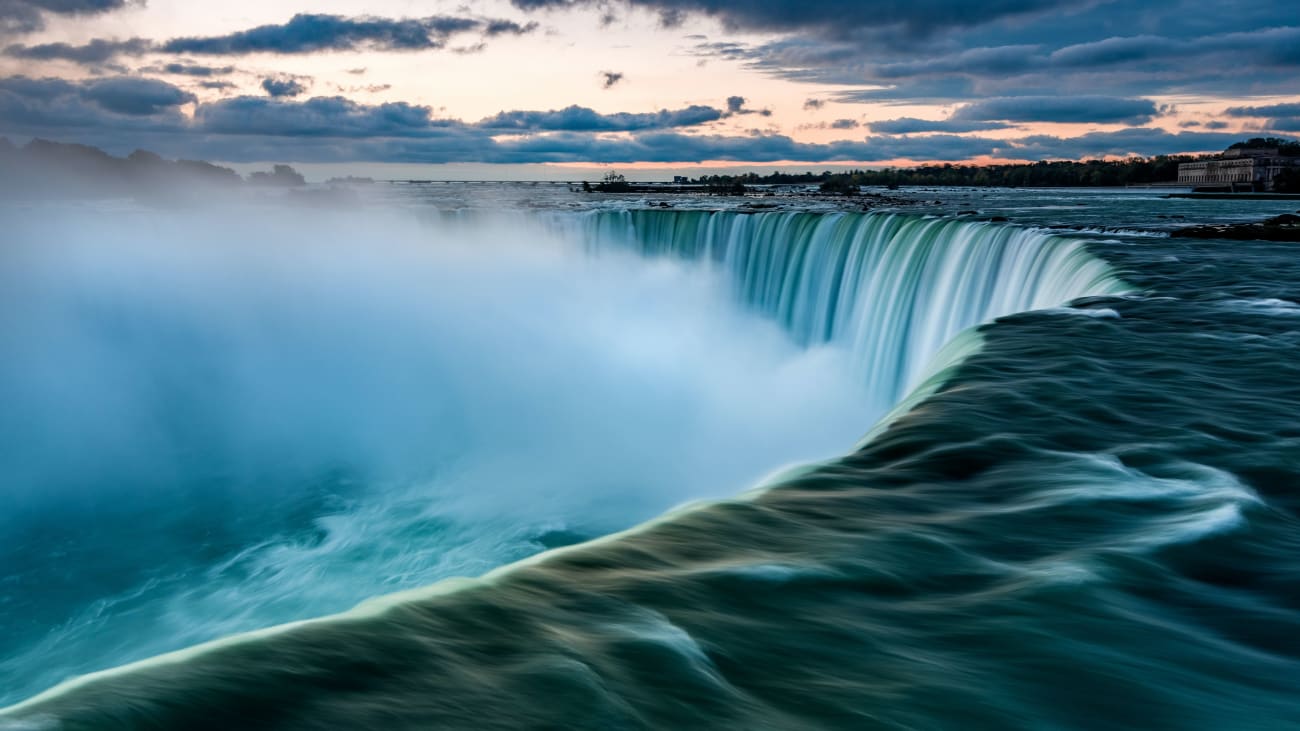 The Niagara Falls tour is one of the most unique and interesting activities among all the things to do in New York. A perfect escape to nature to take a break from the asphalt, the noises of the city and the tall skyscrapers.
The waterfalls are 650 kilometers from the Big Apple. But if you follow these tips, you will enjoy them as if they were just around the corner from Central Park.
1. Book an organized trip to get the most out of your time
The most common trips to New York usually last five days or a week. A trip to Niagara Falls takes at least a day.
To get the most out of it and enjoy the attractions of the site without stress, it is best that you sign up for a guided and organized tour from New York. You will be comfortable on a night bus where you can rest and therefore the trip will not be as long as if you were traveling during the day.
Plus, once you get there, you don't have to worry about improvising your visit. The tour is planned so that you can enjoy it at your leisure, and so that you don't miss any of the main attractions in the area, of which there are many!
2. Wear comfortable shoes and expect to get wet
It's not hard to imagine that Niagara Falls is a rather wet environment. Even on hot summer days, water splashes everywhere. And what's more, you'll be wandering back and forth enjoying breathtaking views or beautiful corners of parkland basking in the steam from the cascading waterfalls.
Conclusion: In terms of footwear, go for flexible, comfortable and, if possible, waterproof sneakers (or boots if you go in autumn-winter). You will get them wet for sure.
And speaking of getting wet, on the Maid of the Mist, the boat that takes you right next to the tremendous waterfall, they leave you a raincoat. But if you bring your own in case it rains, almost better. As you would do on any other excursion, come on.
3. If you go in winter, dress warmly because it can get quite cold
Visiting the falls in winter can be a great experience. Okay, it's colder and it's more likely to rain. But the fall colors in the Falls area are spectacular. And if you go in deep winter, you might even get lucky and see the falls frozen over. That would be a real treat, wouldn't it?
At that time of year temperatures can drop as low as -7°C.. Keep in mind that the place where they are located is quite far north, right on the border with Canada. The winter there is harsh. So in that season you have to be well wrapped up. A light anorak is more appropriate than a coat. You will move better.
4. Be patient in summer, there are many tourists
Niagara Falls is one of the most visited destinations in the world. In the hot season the influx of tourists is tremendous. It is likely that you will get more than one crowd, because it is considered the best time to visit Niagara Falls. Take it easy.
As far as the weather is concerned, in winter it is very cold, but in summer it can be quite hot. Wear light, cool clothing.
To avoid the heat and long lines, the best time for the tour is May-June or September-early October. The weather is usually good and there are fewer tourists.
5. Take your food with you, it is something you will not regret
Whether you have chosen an organized trip or you are visiting the falls on your own, food is on your own.
The offer in the area is not very good and it is not cheap. Keep in mind that it is a very touristy place, full of people who spend a whole day visiting. That is, people who have to eat. So they take the opportunity to 'nail' a little bit.
Given this scenario, our recommendation is that you take your food with you from New York. Some good sandwiches or well-stocked lunch boxes will be great for you. And without having to punish your credit card. There are plenty of spaces prepared outdoors or under cover to enjoy a good picnic.
6. If you are traveling with children, take them to Cliffton Hill
If your stay in New York is with your young children and you will travel to the Falls with them, I have a great plan for the whole family: visit Cliffton Hill.
This street is located on the Canadian side of Niagara Falls and only 10 minutes away from the Falls. The kids will have a great time, as it is famous for being the street of fun. Museums, haunted houses, attractions, restaurants... This alone is worth staying a little longer in Niagara Falls and visiting both sides!
Which brings us to our next tip:
7. Don't forget your passport, you have to cross the Canadian border
Niagara Falls borders Canada. So don't leave your passport and eTA permit to cross into the neighboring country.
From Canada you can enjoy a good visit that includes all the attractions of the site. In addition, the Canadian side is much better maintained.
Prepare your documents and cross to the other side of the Rainbow Bridge, the bridge that connects both countries!
8. If possible, take at least two days for your visit
Although you travel to the Falls with all the amenities, it is a somewhat long trip of approximately 7 - 8 hours, so I recommend that, if you can, you take at least two days or more for your visit. If you can choose the two day trip instead of the day trip to the falls it is well worth it, as you will enjoy the falls from sunrise to sunset to the fullest. If your trip is longer and you have more time, you can also opt for a 5-day tour. In addition to visiting the falls on the American side, you will cross the border and see the Canadian side.
The tour includes a visit to Watkins Glen State Park, where you can see the famous She Qua Ga Falls, smaller than Niagara Falls, but of incredible beauty.
The return trip to New York makes a stop at the Crossings premium outlet, an ideal place to shop for American brands at very good prices.
The contrast with the 1 day tour
Day trips usually last about 22 hours, including travel and sightseeing. You leave from the city center and go by night bus. You sleep on the trip and wake up to the sound of the waterfalls to enjoy an intense but sensational day of sightseeing.
I also recommend that you make the trip on a weekday. On weekends the crowds can be uncomfortable.
9. Make sure you have enough storage space on your cell phone
There's nothing more annoying than being in the middle of your trip, taking the most iconic photos and your phone starts nagging you with a notification: you're low on storage space.
Before you leave your hotel in the morning, or the night before, make sure you free up space on your phone. The scenery you will encounter during your visit to the Falls will make you want to take pictures from every possible angle.
Another tip is to also make sure you have enough charge, either in your cell phone or camera. For the cell phone you have the portable batteries that, in my opinion, are quite useful during the trips.
10. If you are traveling in a group, be sure to take the car
If you are enjoying New York as a group and you are several drivers, you may want to drive to Niagara Falls. The drive from the city to the falls includes some great sights and scenery that are worth a stop. Besides, the roads in the United States are very good, so it is worth a try.
There are several natural parks, oak forests of incredible lushness and beauty that you can enjoy at your leisure. All you have to do is rent a car in New York (from 20 euros per day), choose a route and start driving.
Take turns behind the wheel and enjoy the ride!