Best Way to Travel from NY to Niagara Falls
Are you in New York and want to visit Niagara Falls? I'll tell you all the details about how to get there so you can choose the option that best suits your travel plans.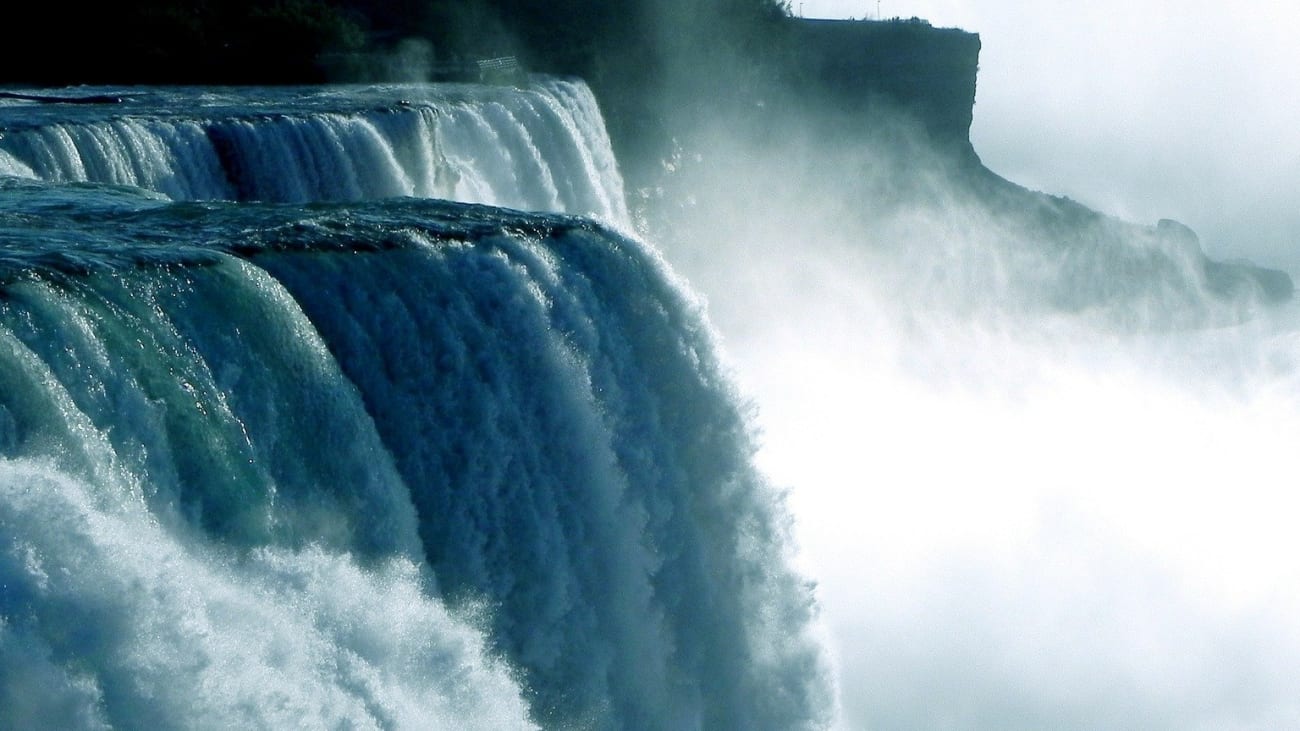 Niagara Falls is located on the border of the United States and Canada, so you can reach it from New York. However, keep in mind that they are quite far away, about 650 km from New York.
If you have decided to visit this wonder of nature during your trip to New York, you should know that there are different ways to get there (train, bus, car, plane...) and that you can do it as part of an organized visit or on your own. It will be a long trip, but it will be worth it. Let me tell you more.
1. The best way to get to Niagara Falls from New York: an organized tour
Price: from 180 euros
Operating companies: Hellotickets
Total duration: 22 hours approximately
Recommended if: you want to be carefree and enjoy the experience.
The most popular option for anyone visiting Niagara Falls from New York is to do it as part of an organized tour, which I highly recommend. The reasons? You don't have to worry about planning anything, you avoid last minute mishaps and you make sure you get the most out of your time, something quite useful when traveling.
There are two types of tours that take you from downtown New York to Niagara Falls, the ones that take you by private bus and the ones that take you by plane.
With the bus tour you will make the outbound trip at night (it's about an eight-hour drive), arrive at the Falls early in the morning, spend about six hours visiting the Falls (usually with a guide included in the price of the tour) and be back in New York around 11pm.
If you don't want to sleep on the bus (although I can tell you that they are quite comfortable; don't imagine a thrashing trip) you also have the option of hiring a tour that picks you up at your hotel early in the morning and takes you to the airport. The flight takes about an hour and upon arrival you will be transferred directly to the falls.
The minimum duration of the tours from New York to Niagara Falls is one day including travel, but you can also book a two-day tour if you want to see the Falls in more depth. In this article I compare the one and two day tours from New York for you to choose from.
2. How to get to Niagara Falls by plane from New York: the fastest option
Price: 200 to 500 euros
Operating airlines: American Airlines, Delta, United Airlines, JetBlue Airways...
Duration of the trip: one hour and a half
Recommended if: you have little time during your trip.
The flight from New York to Niagara Falls takes less than an hour and lands either at Niagara Falls airport (a small airport very close to the Falls) or at Buffalo airport, which is the closest large airport to Niagara Falls.
How to get from Buffalo Airport to Niagara Falls
Flights to Buffalo are the most frequent. Even so, keep in mind that, once you land, you still have a 40 to 80 minute drive to the state park where the Falls are located. From the Buffalo airport to the Falls you can get there:
By bus: it will take you an hour and a half and the price can be around 15 euros.
By car or cab: it takes about 40 minutes and the price varies depending on the company and whether or not you hire the trip in advance.
Important fact! The airplane option is the fastest and most appealing, it is true. However, keep in mind that it is also the most expensive: plane tickets from New York to Buffalo can cost up to $600, but if you find a bargain by booking in advance, don't hesitate!
Ana's Traveller Tips

There are some flights that land at Rochester airport, but it's quite far away, so I don't recommend it.
3. How to get to Niagara Falls by car: the most comfortable option
Price: Depends on the days of use
Operating companies: Rentalcars, Avis, Hertz, Sixt...
Duration of the trip: six and a half hours
Recommended if: You have time and you like to enjoy the trip.
If you are a fan of traveling without haste and without depending on schedules, you may be interested in renting a car in New York and drive to Niagara Falls. It will take you a little more than six hours in total, but you can stop at places like Watkins Glen State Park, Letchworth Nature Park or Seneca Lake. In this case, the drive will certainly be part of the experience.
The price of a rental car in New York will depend on the agency in question and the number of days you use it. You can rent it to go and return, you can rent it in Manhattan and leave it in an office near the Falls and return by plane or you can even make a full-fledged road trip and continue to your next destination by road. If you choose this option, you can park near the Falls in different parking lots.
Keep in mind that in the United States you must be 21 or older to rent a car in most places (although the minimum age to drive there is 16...) and that you will need to apply for a foreign driver's license before your trip.
4. How to get to Niagara Falls by bus from New York City: the cheapest option
Price: from 25 euros booking in advance
Operating companies: Flixbus, Greyhound US, OurBus...
Travel time: nine hours
Recommended if: you are on a tight budget
Are you on a tight budget but don't want to miss the experience of visiting Niagara Falls during your trip to New York? Your option is the bus. You can get a round-trip ticket from 25 euros if you book it in advance.
The buses you will travel on are quite comfortable. The downside: be prepared for about 9 hours of travel time. My advice is to make the trip at night to be able to sleep and choose the same option on the way back: this way you will also be saving two nights in a hotel.
5. Train: the worst option to get to Niagara Falls from New York City
Price: from 100 euros booking in advance
Operating companies: Amtrak
Travel time: nine hours
Recommended if: you do not want to travel by road
If the idea of traveling by train to Niagara Falls from New York crosses your mind, I recommend you to discard it. Why? Very simple: the train network in the United States is nothing like the European one in terms of quality (it is much more uncomfortable), the train will take about 9 hours to arrive (the same as the bus) and it will also be quite expensive (not less than 100 euros and that if you buy the ticket well in advance).
In short, there are many different ways to enjoy Niagara Falls during your visit to New York, but count on a minimum of one day to make the visit regardless of the transportation you choose and whether you decide to go on your own or with an organized tour. It will be worth it.