All you Need to Know about the London Dungeon Tickets
If you are a horror lover, London Dungeon is your attraction. Located on the South Bank, it recreates some of the darkest events in London's history. Want more details on what you'll see and how to buy your tickets?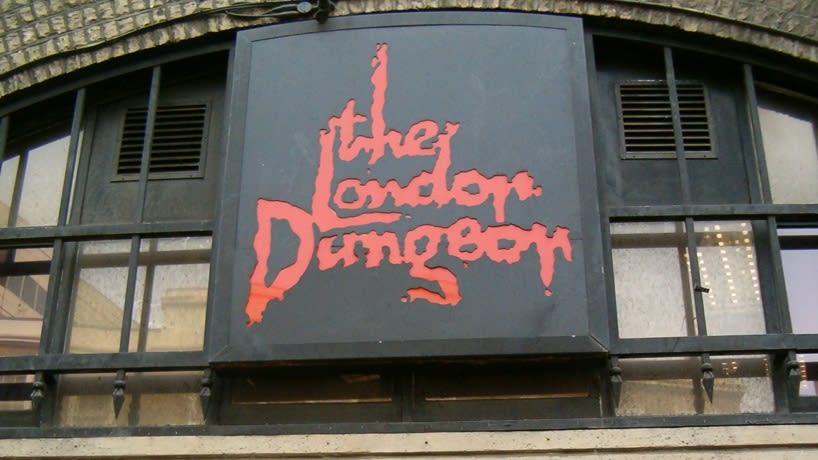 London Dungeon takes a journey through some of the darkest events in London's history such as the Gunpowder Plot, the Great Fire of London in 1666, the Black Death plague, as well as its characters Guy Fawkes, Jack the Ripper, or Sweeney Todd.
Attendees can enjoy a terrifying and fun visit in which they will feel like the protagonists of chilling stories from 17 interactive shows with special effects, terrifying sets and guided by a series of interpreters. And after your visit, do not hesitate to read the post what to see and do in London and plan in detail the rest of your trip.
How much do tickets to London Dungeon cost?
The standard ticket for the London Dungeon has a cost from 35 € (£27), although if you want to buy it with the freedom to go at the time that best suits you the cost will increase to 42 € (£36) approximately. There is also the option to buy a ticket that includes a cocktail in the tavern whose cost is from 39 € (£33). In addition, London Dungeon also offers a scape room experience for a price from 26€ (£22). In addition, if you go in a group of 10 or more people, you can benefit from a discount of up to 35% with the advance purchase of your ticket.
On the other hand, there is also the option of buying a combined ticket that includes the standard ticket plus access to an attraction, such as London Eye, Sea Life London Aquarium or Madame Tussauds, from 53 € (£45), the ticket plus two attractions for approximately 70 € (£60), the ticket plus three attractions from 88 € (£75) or the ticket plus four attractions for 106 € (£90).
Are tickets to London Dungeon included in any of the city's sightseeing passes?
Tickets to visit London Dungeon can be obtained in person at the ticket office or online through some travel websites.
Also, there are certain tourist and leisure passes of the city of London that include access to London Dungeon as Merlin Annual Pass or London Explorer Pass.
London Explorer Pass
Specifically, the London Explorer Pass allows you to choose between three modes, which includes three, five or seven attractions. It lasts up to 30 days from the time it is activated with access to the first visit.
Three attractions: from 55€
Five attractions: from 85€
Seven attractions: from 110€.
Merlin's Magical London
Merlin's Magical London allows access to the five Merlin's attractions by grouping tickets to the London Eye, tickets to Madame Tussauds Wax Museum, tickets to Sea Life Aquarium London, tickets to Shrek's Adventure and tickets to London Dungeon. In addition, permanent Merlin Discovery passes are also available from €105 (£89), Merlin Gold for €258 (£219), and Merlin Platinum from €353 (£299).
Two attractions: from €53
Three attractions: from €70
Four attractions: from €88
Five attractions: from €105
How to get to London Dungeon?
Located in Southbank, the most convenient means of transport to get to London Dungeon is the subway, although you can also walk if you are in the area, as well as by bus or train.
Underground: The nearest subway stop to London Dungeon is Waterloo and to get there you can take the Bakerloo, Nothern, Waterloo, City and Jubilee lines.
Bus: The bus lines that pass near London Dungeon are 77, 211, 381 and RV1. In addition, Big Bus Sightseeing also drops you off near the attraction.
Train: The advantage of London Dungeon being only five minutes from Waterloo Station is that you can also get there by train.
Parking
London Dungeon does not have valet parking available, but next to the attraction is the Q-Park Westminster parking lot. If you book in advance and present the promotional code of your ticket to London Dungeon you can enjoy a 15% discount.
What are the opening hours of London Dungeon?
London Dungeon is open every day of the week, from Monday to Sunday, and the opening hours are from 10 am to 5 pm. However, there are certain times or days of the year when opening hours may be extended from 9:30 am to even 8 pm, but this information should be checked on the official website just before your visit.
Is it advisable to go to London Dungeon with children?
In principle London Dungeon is not an attraction recommended for children under 12 years old, since by its nature the youngest of the house can have some startle and have a bad time. Even so, there really is no official age limit and there are children younger than that who come and enjoy the experience. But it is something very personal and, for that reason, children under 16 years of age must be accompanied by an adult.
Top attractions not to be missed on your visit to London Dungeon
London Dungeon recreates some of the most chilling events and characters from London's history through 17 interactive shows. On your visit you will pass through different scenarios in which rats, dungeons and skeletons will surprise you on your tour.
There are a number of incredible attractions such as:
The Descent: The medieval elevator where the tour begins.
The Tyrant Boat Ride: A boatride on the River Thames to the Tower of London.
Tower Garden: Transports the visitor to the court of Henry VIII.
Guy Fawkes' Gunpowder Plot: Based on the Gunpowder Plot.
The Plague Doctor: The plague of black plague hit the English city and is one of the episodes that have not been left out in London Dungeon.
Whitechapel Labyrinth. The show starring Jack the Ripper.
Drop Dead: Drop Ride: It takes visitors to Newgate Gallows, where the gallows were used in 1783.
Also, on your visit to London Dungeon you can go to the tavern and enjoy a beer, lemonade or a cocktail in a late 19th century Victorian pub. It will be a trip back in time!
How much time do you need to visit London Dungeon?
The estimated time of the London Dungeon visit is approximately 50 minutes, but this time does not include the minutes of waiting between attractions. Therefore, it is recommended to allow about 90 minutes for the tour. The best time to visit London Dungeon is early in the morning or late in the afternoon.
Top attractions near London Dungeon
London Dungeon is very close to other attractions worth visiting. Here are the main ones so that you can organize your day in the most complete way possible.
London Eye
It is the tallest Ferris wheel in Europe and is 135 meters high. It is located on the South Bank next to the Thames and is visited annually by nearly four million visitors. Find out all the information about London Eye prices, views from the London Eye and London Eye opening hours for your visit. And if you want to have another image of the city, do not hesitate to visit the London Eye at night.
Sea Life Aquarium
If you are a lover of the underwater world, do not hesitate to buy tickets for the Sea Life Aquarium, with more than 500 different species of sharks, penguins, octopuses, seahorses ... is the largest aquarium in England.
Madame Tussauds
One of the most fun experiences on your trip to London. This museum has almost 300 characters with whom you can take pictures, among which are from the heroes of Marvel or Star Wars through some characters of great relevance as Nelson Mandela, Van Gogh, Albert Einstein or Hitler, to some Hollywood actors like Brad Pitt or George Clooney.
Westminster Abbey
Spectacular Anglican Gothic church in which lie several monarchs and illustrious people such as Oscar Wilde, Diana of Wales, Michel Faraday, William Shakespeare, William Turner and Charles Dickens, among others. If you are planning to visit it do not hesitate to read the post about tickets to Westminster Abbey and Westminster Abbey prices and you will know all the details before your visit.
Big Ben and the British Parliament
This is one of the main sights of London. Known as the Palace of Westminster, the British Parliament dates from the mid-nineteenth century and is also Gothic in style. Its most popular tower is known as Big Ben and has a height of 96 meters.
SouthBank Center
One of the most beautiful walks in London is the one that takes place in SouthBank Center along the River Thames. It is an ideal place to have a snack and enjoy a moment of peace and quiet.
Where to eat near London Dungeon?
Located in Southbank, next to London Dungeon there are several places to eat, both something quick to continue your sightseeing as soon as possible, and restaurants for more relaxed meals.
All Bar One Waterloo All Bar One Waterloo offers a variety of burgers, plus sandwiches, wraps, vegetarian and vegan dishes. A quiet and cozy place that offers good value for money. Located at... 1-3 Chicheley Street, London.
Mamuska Polish Kitchen and Bar If you want to take advantage of your visit to London Dungeon to try Polish cuisine this is your option. This is the largest Polish restaurant in the city and has the classic dishes of traditional cuisine. One of its specialties are the Pierogi meatballs. The attention and service is 10 and offers good value for money. It is located at... 9 Addington Street, London.
Scootercaffe: And if you are looking for a more authentic place to stop for a beer or a coffee, Scootercaffe is a good option. The staff is very nice and the atmosphere is unbeatable. It is located at... 132 Lower Marsh, London.
Starbucks Coffee: If you are looking for a well-known place for a coffee, almost in front of London Dungeon you have a Starbucks. It is a small place so it will take you more than usual to get comfortable in one of its pleasant seats. It is located at... County Hall, 3C and 3D, East Block, Belvedere Rd, London.
Pret a Manger: A convenient option for breakfast or a quick snack. Salads, sandwiches, baguettes and a variety of ecological and 100% organic coffees. The attention is pleasant and the service is good. It is located in... Unit GO1A Waterloo Station, Main Concourse, London.
Are there guided tours in London Dungeon?
London Dungeon does not have a guided tour in the strict sense, but the different shows of the attraction are guided by interpreters who immerse you in each of the terrifying episodes of history recreated in the attraction.
Recommendations to keep in mind during your visit to London Dungeon
If you want your visit to London Dungeon to be as complete as possible do not hesitate to take into account the following recommendations:
Buy your ticket in advance and avoid wasting time at the box office. In addition, you can benefit from a percentage discount on your ticket.
Go early in the morning or late in the afternoon.
Check the map with the different attractions to be clear about which ones interest you most and to know what you will find during your visit.
Avoid carrying large bags or suitcases, as the London Dungeon does not have a left-luggage service.
Wear comfortable shoes.
The use of cell phones is prohibited in the attraction.
The visit is not recommended for children under 12 years of age or adults with nervous or heart conditions.
Make your visit with friends and family and the fun will be superior.