Gospel Mass and Harlem Tours
Attending a gospel mass in Harlem is an authentic experience that you won't forget when you return from your trip. Here's how to do it on a tour or on your own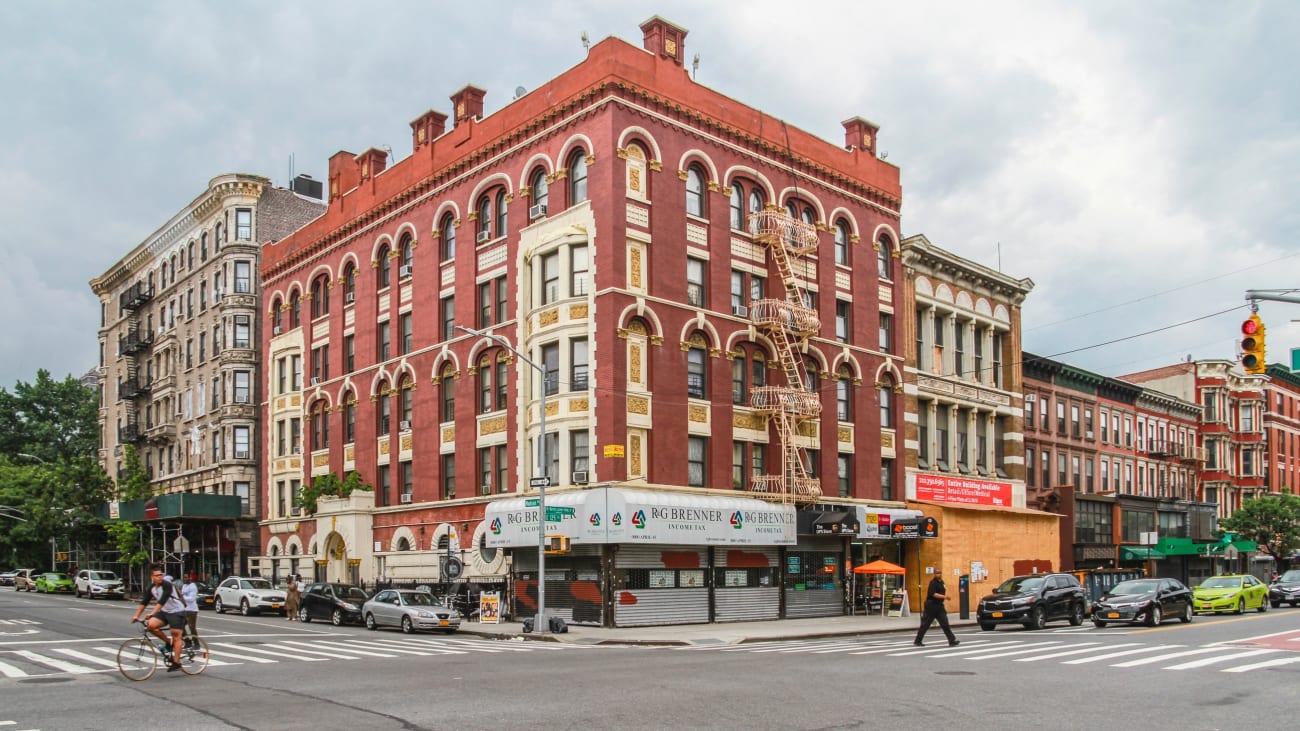 In Harlem, you will experience the cultural diversity of New York and discover the roots of a community in a neighborhood far from the skyscrapers. If you round out your visit with a Gospel Mass, you will stop being a tourist for a couple of hours to become part of this community. There are different options both to visit the neighborhood and to attend a Gospel Mass, depending on your time availability. Here is my favorite:
The best option
Attending a Gospel Mass is an unforgettable experience, but especially if the experience is authentic. With this option you will be able to enjoy an experience that, even if you are not religious, will move you enormously. The feeling transmitted by each and every one of the people who attend is exceptional.
Also great
The best way to immerse yourself in Harlem culture is to take a tour of the neighborhood and attend a live Gospel Mass at a local Harlem church. For this, I recommend this tour of Harlem with Gospel Mass, which will take you to the heart of an authentic Gospel congregation where you will experience its culture first hand.
On this tour, you will visit Harlem landmarks such as the Apollo Theater, the Morris-Jumel Mansion, the oldest house in Manhattan, Sylvan Terrace, a quirky street of identical houses, and the Cotton Club, a nightclub that has hosted historic concerts. In the end, you will visit a local church and experience the gospel live.
Why I like this tour: taking a guided tour of the area will help you understand the customs of your neighbors and enjoy the experience that much more.
Recommended if... you feel like spending a different day during your trip to New York immersing yourself in the local culture as one of the locals.
---
About Harlem
In the early 20th century, Harlem became the epicenter of African American culture in the United States, and the breeding ground for political activism in defense of the rights of the country's black population. This was coupled with the flourishing of an artistic and musical movement with Ella Fitzgerald and Duke Ellington at the helm, playing at venues such as the legendary Cotton Club.
In the 1960s, underground clubs and violence on the streets made Harlem a place to avoid. In recent years, however, Harlem has undergone a second renaissance to become a very attractive place for visitors to New York.
On this tour, you will take a complete tour of authentic Harlem and immerse yourself in its history. To give you an idea of the tour and to make sure you don't miss anything, this would be a typical itinerary of the neighborhood.
Apollo Theater
The Apollo Theater was the birthplace of jazz, R&B, gospel, and soul when it began in 1934 hosting musical competitions and generating a whole community of artists around it. African-American music icons such as Ella Fitzgerald, Billie Holiday, James Brown, and Lauryn Hill gave their first concerts from the Apollo stage.
Morris Jumel Mansion
The Morris Jumel Mansion is the oldest house in Manhattan and today houses a museum that showcases the lifestyle of late 18th century New York. In addition, there are several legends and ghost stories about the place.
Sylvan Terrace
Sylvan Terrace is a charming little street located very close to the Morris Jumel Mansion, with two rows of identical houses and cobblestone asphalt.
Cotton Club
The Cotton Club was a major fixture in New York's nightlife during the 1920s and 1930s, and continues to host jazz shows and concerts today.
Strivers' Row
A residential neighborhood featuring characteristic brownstones, which throughout the 20th century has been home to dozens of African American celebrities. Today, it is visited for its unique architectural style.
Schomburg Center for Research in Black Culture
A research center where you can discover the history of the various elements that make up African American culture. You can visit its library and attend lectures and exhibits on slavery, hip-hop, or jazz.
Sugar Hill
An elegant neighborhood where writers, artists, politicians, and notable personalities used to live, where you can put the icing on the cake of your Harlem tour with a pleasant stroll.
About Gospel Masses in Harlem
Visiting a local church and experiencing a live Gospel Mass in Harlem is an experience that, despite its popularity, still retains a certain halo of authenticity and outside the typical tourist circuits of New York.
There are hundreds of churches that offer Gospel Mass services in New York, and for this reason, the tours I have mentioned do not take visitors to the same church every time, to preserve the communal and local character of the congregations, and to ensure a genuine experience. On this tour, you may visit a church in Harlem or even the Bronx, but they will always be churches where an authentic mass is offered and not a commercial show.
As for the mass, you will enter the church moments before it begins and will usually be seated in an upper box from which to watch it unfold. The main congregation is usually seated on the lower level, but you may also have parishioners seated next to you in the box. The service displays a combination of singing and preaching (the sermon delivered with the energy of a Gospel service). As you might expect, a donation will be requested from all attendees.
Prepare your visit to Harlem
About the tour route
Most Harlem tours depart from the Times Square area for a walk into the neighborhood or to take you there by bus. Central Harlem is located just above Central Park and is where most of the neighborhood's points of interest are located. East Harlem, also known as "El Barrio", is an area that most New Yorkers will tell you to avoid because it is somewhat troubling.
In West Harlem, there are several places frequented mostly by locals. One of them is Riverside Park, where you will find the General Grant monument and beautiful views of the Hudson River. If you don't want to go too far, you can take a stroll through Marcus Garvey Park, which despite being nothing to write home about can give you a break from walking on asphalt.
If you have a couple of days to spare in New York, you can try some of these tours that you will surely love.
Tour duration
Harlem tours usually last around 4 hours. This includes the tour of the most significant points of interest of the neighborhood and the Gospel Mass, although my recommendation is that after the tour you make the most of your visit and take a walk through Riverside Park or 125th Street.
Where to eat in Harlem
The typical gastronomy of Harlem is called 'soul food' and is composed of dishes like the famous fried chicken on a waffle, mac and cheese, peach cobbler, and fried fish, among others. It is a type of food that originated in the Southern United States in the days of slavery, and has evolved into an indispensable element of Harlem's African-American culture.
Since Harlem's gastronomy is such an important part of the neighborhood, here's a list of its most famous restaurants where to try the best 'soul food'.
Sylvia's Restaurant - A Harlem soul food institution, serving Southern-style fried chicken, barbecue ribs, after-mass brunches, and the famous peach cobbler.
Red Rooster - A trendy restaurant with a soul food menu that has adopted strong influences from French cuisine. Their signature dishes are the iconic mac and cheese, cheddar and vegetables, and honey-roasted chicken and gravy.
Amy Ruth's - A neighborhood favorite, where you can order dishes named after famous people of African-American origin. Try the Rev Al Sharpton (the classic chicken and waffles) - you won't regret it.
Seasoned Vegan - Here you'll find a vegan alternative to soul food, with reinventions of traditional dishes while maintaining the homemade flavor for which Harlem cuisine is famous.
Alex's Tip

Taking a guided tour is the best way to discover and understand Harlem, the lifestyle of its neighbors, and the history of its district.
Practical information for the Harlem tour
Dress code
Remember that there is a dress code for attending a Gospel Mass in New York: avoid shorts and tank tops or sleeveless tops. After all, you are visiting a gathering place of a spiritual congregation. Because of this, you probably won't be able to take pictures and you will be asked for a donation during the mass.
Length of masses
A Gospel Mass in New York usually lasts around two hours, but the program is not set and the duration always depends on the participation of the congregation. In any case, the tour only takes you to the Gospel Mass for one hour.
Note that if you do not go to a Gospel service as part of a tour, you will have to wait in line to get in, which may result in you not getting to see the service. So if you decide to go on your own, be sure to arrive at the church early.
Avoid inauthentic "commercial" masses
Also, something that has become a growing predicament in recent years is that there are congregations that put on shows in which they recreate Gospel masses for tourists, but there is nothing authentic about them. The tours I recommend will take you to see genuine Gospel masses in either Harlem or the Bronx, but if you decide to visit Harlem on your own beware of falling into a tourist trap.
Local shopping
If you want to take home a souvenir of Harlem, stop by 125th Street where you'll find vintage clothing stores and all sorts of other items - you're sure to find something unique that catches your eye as well as helps the planet!
Tours similar to the Harlem Tour and Gospel Mass
Harlem is not the only New York City neighborhood you should visit on your trip. Brooklyn, with its streets of brick apartments lined with trees on either side, is one of the neighborhoods that bring the most identity to New York City. Manhattan, the Bronx, or Queens are the other boroughs that also have a lot to discover, and the Contrasts Tour is a guided tour that takes you to the best of each. I tell you all about it here: New York Contrasts Tour.
If you like the idea of getting off the beaten tourist track, I also recommend the Upper and Lower Manhattan tour, because, although it focuses on the borough of Manhattan, it shows you the most interesting corners of the island. You can read my experience with this tour here: Upper and Lower Manhattan Tour.
Frequently asked questions
What times do churches in Harlem open for gospel?

The times of gospel singing varies depending on the church, that being said the best time to attend a service is usually in the morning.

Is there anything else I should know before attending a Gospel sermon?

Remember that the gospel choir is part of the religious sermons and not musical performances, so a certain reverence should be taken into account, likewise filming and photographs aren't usually permitted.

Do Gospel churches only open on Sundays?

Most Gospel churches actually open both on Sundays and Wednesday, though admittedly it is easier finding a service on Sundays.

What is there to do in Harlem?

Try Levain Bakery's iconic chocolate-chip cookie, dine on genuine southern-style food at Sylvia's Restaurant, enjoy an evening of jazz at Bill's Place, visit the Marcus Gravey Park and discover works of art of African descents at The Studio Museum.