London Westminster Abbey Prices
Would you like to discover a church as iconic as Westminster Abbey but don't know how much money you need? Read on!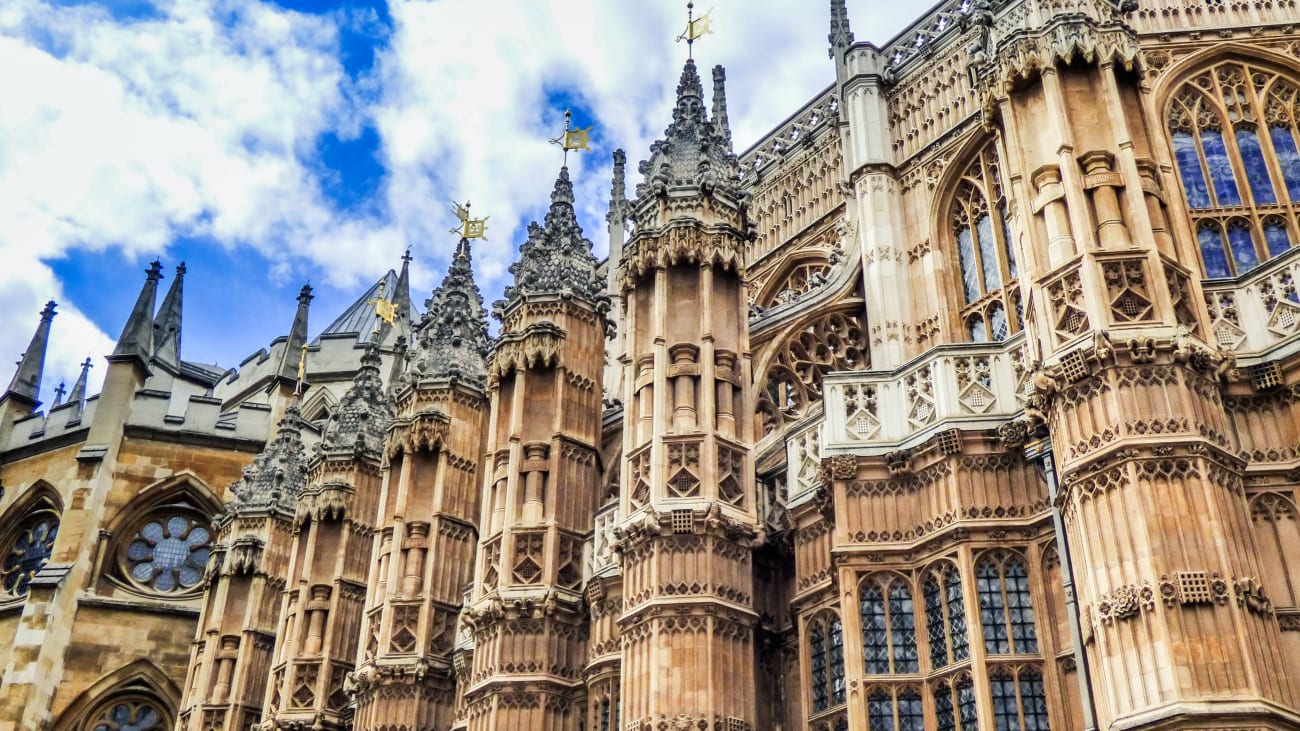 Westminster Abbey is the oldest Christian temple in London, a place full of history, art and spirituality that can not miss on your route through the center.
If before buying your tickets to Westminster Abbey you want to make a quick study of the different prices, guided tours or tours of the area, read on. In this post I tell you how much they are worth, if there are discounts for visitors and even if you can get in for free. Do not miss it!
What budget do I need for tickets to Westminster Abbey?
From 37 € in Hellotickets you can get your tickets to this iconic monument that will allow you to make a visit at your own pace and with the possibility to download for free an audio guide.
On the other hand, you have available different guided tours, for a price starting from 60 euros. And believe me, booking a guided tour inside Westminster accompanied by an English-speaking guide for 4 hours is a great option.
During the tour the guide will show you the most emblematic places to see in Westminster Abbey and will tell you in detail its interesting origins, the royal coronations that took place here or which British personalities were buried in the mausoleums of the temple, among many other issues.
We compare the prices of tickets and guided tours to Westminster
How can you complete the Westminster experience?
By itself, Westminster Abbey is an exciting visit in which you could immerse yourself for hours but for a little more money, from 90€ you can get a ticket that also includes a guided tour of the Houses of Parliament.
The latter is a highly recommended option if you want to explore the Westminster area in London in just half a day (about 4 hours approximately). You will have the opportunity to discover with a local guide not only the Elizabeth Tower where the mythical Big Ben sounds, but also the Houses of Parliament and learn in depth about British democracy. In addition to seeing in detail the Westminster Abbey, of course. It is the most complete option!
Finally, another highly recommended option if you are one of those who squeeze all the main attractions of the city to which you travel, is to buy the Westminster and London Eye savings pack. With this combined ticket you will have access to these two essential London experiences for about 89 euros.
How much do Westminster Abbey tickets cost at the ticket office?
Yes, you can also get tickets to Westminster Abbey at the Westminster Abbey ticket office. The prices over the counter are as follows: adults from 24 €, children (6-17 years) from 10 €, seniors (from 65 years) from 21 € and children 5 years and under arefree.
Is it worth waiting to buy them at the box office?
In my opinion, waiting to get to London to buy your tickets is not the best option.
This is one of the most loved and visited monuments in England that attracts thousands of visitors every day so if you choose to get your tickets at the ticket office you will probably have to wait in long queues and nothing guarantees that they will not be sold out for the date and time you want.
For all these reasons, it is advisable to simplify things, avoid hassles and secure your place at Westminster Abbey by buying your tickets online in advance.
Can I visit Westminster Abbey with a tourist card?
Yes, you can! From 41 € you can get the London Explorer Pass (you pay for the number of attractions you want to see) while from 74 € you can buy the London Pass (you pay for days and gives you access to more than 80 tourist attractions).
If you are planning a 3-day trip to London or a 4-day trip to the British capital, and you want to visit several places of interest, getting one of the London tourist cards will not only give you access to Westminster Abbey but also allow you to make the most of your stay in London by visiting a lot of different tourist attractions.
This is the most economical option if you want to explore Westminster Abbey and many other monuments of the city such as the London Eye, the Tower of London, The Shard or Madame Tussauds Museum, among many others.
The price of most of the tourist attractions in London is quite high but with one of these passes you can save money (by entering at a reduced rate) and also time (you will not queue at the ticket office to buy tickets or at the entrances as most of the attractions usually have a special queue for those who have the pass). They are all advantages!
How can I save on my visit to Westminster Abbey and are there reduced rates?
Yes, visitors to Westminster Abbey can benefit from reduced rates on the purchase of their tickets, which are applied at the ticket office to certain age groups (such as children from 6 to 17 years old from approx. 10 ¤ or seniors from approx. 21 ¤) or certain groups such as students from approx. 21 ¤ or families (one adult and one child from 6 to 17 years old) from approx. 24 ¤.
Can I enter Westminster Abbey for free?
Only children 5 years old and under, members of the British National Health Service (NHS) and disabled wheel chair users and their companions can visit Westminster Abbey free of charge.
However, those who want to attend religious services held at Westminster Abbey can enter for free, but will not be able to take a sightseeing tour of the church to enjoy all there is to see in Westminster Abbey, as access to the monuments and tombs of the church and the Abbey Museum is not allowed. If what interests you, however, is to take a full tour of Westminster Abbey you can book your tickets here.
That is, you can only take your seat in the temple and listen to the mass but looking on the bright side you will live a more authentic experience because you can take the opportunity to contemplate from within and in respectful silence the majesty and spirituality of the abbey in all its splendor during a religious event, which is the main reason why it was created.
How much does it cost to get to Westminster Abbey?
The cheapest way to get to Westminster Abbey without spending a penny is to walk, as it is located in the heart of central London, you can get there by taking a pleasant stroll through the center, while enjoying the views of iconic sites such as Big Ben, the Elizabeth Tower, the Palace of Westminster or St. James Park, among others.
Another way to get to Westminster Abbey is using the London Underground (the nearest station is Westminster). For me, the fastest means of transport although the prices are a bit high in London. From 6 € you can get a single ticket depending on the area where you move.
A trick to save money on your trips around the British capital is to get a ticket on the London tourist bus or get a Travelcard or an Oyster Card.
Finally, I recommend you to take a look at the schedules of Westminster Abbey.