Tenerife in 3 Days: a guidebook for getting the most out of your visit
Do you want to explore a beach and mountain paradise in one place? Tenerife is a dream island that offers you a wide variety of natural landscapes that you can explore in just three days.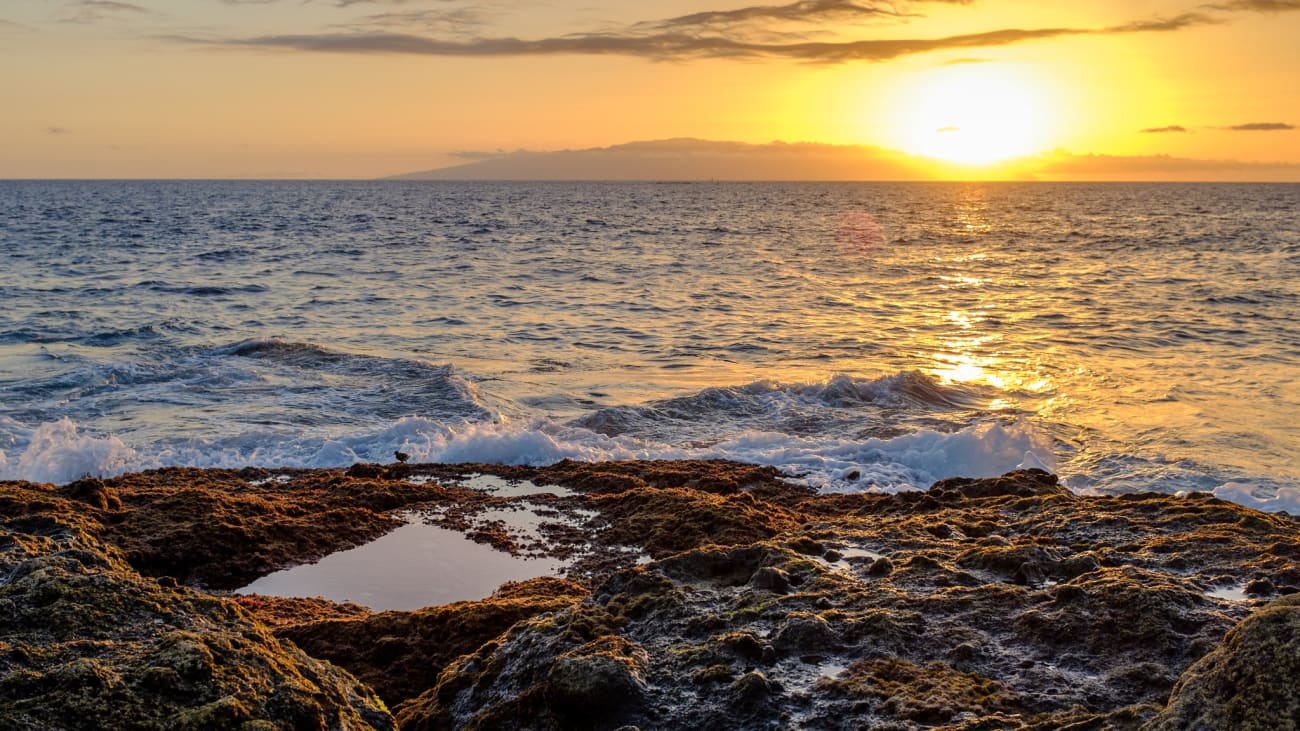 All the things you can do in Tenerife take many days. However, you can always find a way to explore the whole island (or almost the whole island) in only three days. Are you ready for this adventure?
Please note that some tourist attractions may not be on this itinerary, but the most popular ones will be. In order to visit all of them, you should plan your time very well. This may involve taking buses, organized tours, among other alternatives. If you follow a well organized itinerary I am sure you will be able to explore all of Tenerife before your vacation is over.
Day 1: Tour around the north of Tenerife
You've arrived on the Island of Eternal Spring! Tenerife is known for a climate that tends to be humid especially towards the north of the island. In this area you will find its capital, Santa Cruz de Tenerife, some interesting parks to see and of course, attractive beaches. As it is the first day it would be good to try to sample a bit of everything the island has to offer.
Before starting your itinerary, try to leave everything tidy in your hotel room. Eat a good breakfast at the hotel or in a nearby restaurant so you can start the day off on the right foot.
Transfer from the airport to the hotel
You've finally arrived in Tenerife! If you arrive by plane, keep in mind that this island has two airports, one in the north and one in the south. In this itinerary I offer you a plan starting to explore the north of the island. No matter where you choose to start your trip, you should always plan your transfer from the airport to your hotel.
Santa Cruz is one of the best places to stay as it is close to many interesting locations. To get there you can take the buses of the company Transportes Interurbanos de Tenerife (TITSA), green buses that run all over the island. The schedule of this means of transport starts at 6 am and ends at 11 pm every day. The price of the trips vary depending on the duration of the trip. However, they are always between 5 € and 10 €.
I recommend taking a cab from the hotel to Santa Cruz de Tenerife. This way you will arrive more relaxed, because remember that you come with suitcases and a flight that may be long. If you still want to try public transport, you can walk to the Aeropuerto Norte stop and there wait for the bus 104 that leaves you at the Intercambiador Santa Cruz stop.
Stroll through the historic center of Santa Cruz de Tenerife
To start your tour of the capital of the island you can visit the Plaza del Príncipe de Asturias. This place is located in the historic center of the city and is very frequented by locals and tourists. It is also very close to the Municipal Museum of Fine Arts. Here you can explore several of the fourteen rooms that house works made during the sixteenth and twentieth centuries.
Less than five minutes from the museum, you will find the Church of San Francisco de Asis. This was a former Franciscan convent dating back to 1690. You will be amazed by its façade and the works inside. A few meters walk through the streets of the city until you reach the Plaza de España. You will see a beautiful artificial lake and the ruins of the Castle of San Cristobal.
This is another public museum you can visit. It will be very interesting, as it is subway and you will be able to see old photographs and maps. I should clarify that you will not see a castle as such, but its subway ruins dating back to the 16th century. You will feel like you have traveled back in time! When you leave the museum you can continue walking around the square and see the Monument to the Fallen.
One of the things you can do with children in Tenerife is to visit the Children's Park Gesta del 25 de julio de 1797. This is a historically themed park where kids can have a nice, fun time while learning a little about Tenerife's history - even you can learn!
Time for lunch
At this point in the tour it's probably time for lunch. Throughout the streets of Santa Cruz de Tenerife you will find a variety of restaurants. From the Parque Infantil Gesta del 25 de julio de 1797 you can walk and quickly reach a McDonald's. However, to complement your visit to the island I recommend you to visit a typical food restaurant.
You can eat at La Hierbita Restaurant and enjoy a very cozy atmosphere, in addition to tasting Canarian food. Among the dishes you will find on the menu are fish soup, garbanzas, grilled octopus, black wreckfish fillet, among others.
Another similar restaurant is La Cuadra Del Palmero, which is a few meters from the previous restaurant. These restaurants are located on Clavel Street, where you will find other options and even bars very close by.
Visit the beach of Las Teresitas and its surroundings
After the park, around 5 pm is a good time to visit one of its beaches in the north. Playa de las Teresitas is the most recommended because it has become a symbol for the city. To get there you can take bus 271 at the Jardina bus stop, which is 25 minutes from the Parque Rural de Anaga.
When you arrive at the Santa Cruz Interchange you must take bus 910 that will take you to Las Teresitas station. From there you just have to walk to the beach. This beautiful natural paradise is full of numerous palm trees and golden sand. You can spend the afternoon and rent sun loungers, chairs and other items for your comfort.
Near the beach you can pass by the Castillo de San Andres. This historic site is also known as Torre de San Andres and was an ancient military fortress in a circular shape, considered a Spanish Historical Heritage. You can enjoy the sunset from the beach or from the vicinity of the castle, for the best historical and natural scenery.
At sunset you may already be a little hungry. Don't worry! You can go to one of the restaurants near the beach. One of them is Bambu Beach Club and El Caracol Beach Club, Las Teresitas. However, you will see other interesting places where you can eat and drink.
Party in La Laguna
San Cristobal de La Laguna, better known only as La Laguna was for a time the capital of Tenerife. Although no longer the center of political and economic power, this town is still full of life, especially at night. This is partly due to the fact that the first university was founded on this side of the island, which gives it a youthful air.
If you want to get into the party spirit and still have energy to continue the night, I recommend visiting the bars and nightclubs in the surrounding area. These include Club La Estación, El Palco, Barock, E11ven, Kizomba Café Chillout and HG Discobar.
All these places are ideal if you want to go out dancing and have a few drinks. However, remember that public transport works until 11 p.m. and you will still have two more days to explore Tenerife, so conserve your energy!
Alternative plan for the afternoon of the first day: Visiting the Anaga Rural Park
Alternatively, once you finish lunch, if you feel like the mountain climate and you don't feel like going to the beach, I recommend you to go to the Anaga Rural Park, you can take a bus in Santa Cruz on lines 945 and 947, which is not far from the capital. When you arrive you will be dazzled by the beauty of its imposing high mountains. I recommend taking the Sendero de los sentidos route where you will find walkways, trees and flowers.
Near the end of the trail you will find the Llano de los Loros viewpoint. From there you can enjoy the Anaga Mountains and you can also see the fishing area of San Andres. You will also see the Pared de laurisilva, a small fork located a few meters from the Mirador del Pico del Inglés.
The whole tour lasts about an hour and is suitable for children and adults. While you walk along the path you can take some pictures. I recommend that you watch your watch and verify that you still have time to continue exploring the north of the island, Tenerife has a lot to offer!
Interesting details
Location: Carretera TF12- Monte de Las Mercedes, Km 6, 38294 La Laguna, Santa Cruz de Tenerife, Spain.

Price: you can enter the park without buying a ticket, but if you decide to take a guided tour, please note that this has an average cost of 30 €.

Hours: from 9:30 am to 4 pm.
Day 2: Walk around Teide and nearby villages
Even if it is only three days, you can visit certain sites to feel that you have seen the highlights of the island. For the second day I recommend you prepare yourself to explore many outdoor sites so you can breathe fresh air. Get up early in the morning and eat a good breakfast at your hotel before you leave.
To have a good day in Teide National Park and the other sites you will visit, I recommend you wear comfortable clothes and shoes, as well as a warm sweater since you will be out late at night touring the island. Many of the plans I recommend for this day require reservations as they are organized tours. I advise you to do it in advance so you can enjoy this day at your leisure.
Excursion to El Teide National Park
An excursion to El Teide National Park is the best way to take advantage of all that this natural space has to offer. Probably the most common excursion to this park is only half a day. Your guide will pick you up at approximately eight in the morning at your hotel to take you in a bus to the park.
On the way you will see a beautiful road full of trees and pines. Finally you will arrive at the Teide. You will discover beautiful landscapes formed by lava and volcanic soil. As you go further you will find natural megaliths such as "El Dedo de Dios", La Cascada or La Catedral. Finally you can climb the volcano by cable car, the best option when you are touring Tenerife in a few days.
Please note that for this type of excursion it is necessary to have a permit to reach the top. For this reason it is advisable to take an excursion that also includes the cable car ride. The average cost of these excursions is 30 €. Some of these excursions include lunch, which would be ideal for you to continue exploring without interruptions.
Details of interest
Location: TF-24, 38300 Arafo, Santa Cruz de Tenerife, Spain.

Price: around 30 €.

Schedule: The timetable for these excursions is from 9:00 am to 5:00 pm.
Guided tour of the Teide Observatory
If you like astronomy I think this is a must visit for you. The Teide Observatory is one of the most prestigious in the whole European continent. After going up the cable car, you can go down and ask your next guide to direct you to a meeting point inside Teide itself to go to the observatory, so you won't get lost.
When you get with your group and enter the observatory you can enjoy the visitor center and learn many interesting facts about the universe. There is even an astrophysics workshop for everyone. This visit lasts approximately two hours and costs an average of 20 €.
Here you will also be able to see powerful telescopes and experiments that are performed at the observatory. However, in order to make this visit you must book your ticket in advance. Please note that this site is open to the public from 9 am to 4 pm.
Details of interest
Location: 38570 Izaña, Santa Cruz de Tenerife, Spain.

Price: about 20 €.

Hours: The observatory is open from 9:00 am to 4:00 pm.
Traveller Tip
Transportation is an important factor in all your travels. At some times it will be better to take a cab or take advantage of the transportation offered by organized tours. That is why I recommend that you organize your entire trip so that you can move around the island with more peace of mind.
Tour of Masca, Icod de los Vinos and Garachico
To complete your visit to Tenerife it will be necessary that you visit some villages. Masca, Icod de los Vinos and Garachico are usually included in the best excursions in Tenerife. Some excursions to Teide also include this route, but you would miss the visit to the Observatory. That's why I recommend you to ask for a cab to get to Masca, one of the most beautiful villages in Tenerife.
Here you will appreciate a beautiful valley surrounded by cliffs and vegetation. You will feel like you are seeing a mirage! I recommend you to visit the Mirador de Masca to get a better view of the whole village. If you do the tour on your own you can go to the bus stop Masca (T) and take the bus 355 that goes to Buenavista del Norte (T).
Then you should take the bus 363 towards Puerto de la Cruz until you get to the stop Piscina. Here you will be in the town of Garachico, where I recommend you to pass by the Plaza de la Libertad, the church of Santa Ana and El Caletón. This last destination are natural pools where you can take a swim in calm and clear waters.
Before nightfall, I recommend you to go to Icod de los Vinos taking the bus 363 from Puerto de la Cruz to Icod Station (T). Here you will have some obligatory stops such as the Drago Milenario, a park declared a National Monument. To enter you must buy an entrance fee of 5 €.
Another recommended plan in this town is a wine and cheese tasting tour. You will learn many interesting facts of its production in addition to tasting the best of the wineries and vineyards.
Return to Santa Cruz de Tenerife and visit Santa Ursula
If you are staying in the north of Tenerife, when you come back on the second day it will be the ideal time for you to visit the village of Santa Úrsula. You will probably pass through there around 8 pm after the previous activities. In this village it is almost mandatory that you pass by the Giganta Santa Ursula, a statue of almost four meters.
While you are here you can have dinner in one of the restaurants you find along the way. La Tasca de Fran can be a good option. This is a relaxed place where you can eat at leisure and rest from the long journey of the day while eating grills and homemade sweets.
When you finish your dinner you can take a bus to Santa Cruz de Tenerife and get ready for your last day in Tenerife.
Day 3: Tour in the south of Tenerife
Finally your third day in Tenerife has arrived! During this day I recommend you to explore the south of the island. In this area you will find many beautiful beaches where you can take a cruise and visit the beaches. You can even visit some of the best amusement parks in the area.
To finish off the day you can party if you prefer. The southern area is full of many bars, discos and restaurants. Make the most of the night before it is time for your flight. Remember that to the south there is another airport, so if you need to take advantage of the time you can take a flight in this area.
See the dolphins in Costa Adeje
To start your last day in Tenerife it is ideal to take a dolphin and whale watching tour in Tenerife. One of the best locations in the whole island for this activity is Costa Adeje. It is best to take a bus to the south of the island. If you are in the capital you can take bus 111 to the Costa Adeje Station (T) at the Santa Cruz Interchange. The trip takes about an hour and a half.
When you arrive at your destination you can board a cruise that will take you along the south coast of the island. You will be able to see the cliff of Los Gigantes and the bay of Masca. While you are on the cruise you can have some complimentary drinks. This tour lasts approximately four hours so you will be able to see the dolphins and whales.
Around noon it will be time for lunch. This is usually included in the price of the cruise (approximately 55 €). Depending on the cruise you book in advance, you can make stops to enjoy the beach. Some tours even include snorkeling or scuba diving, but they usually last a little longer.
Tour the town of Arona and some of its parks
After your dolphin watching tour, you can take a mid-morning stroll through the town of Arona. In this town you can visit the Plaza del Cristo de la Salud, the Church of San Antonio Abad and the Calvario Chapel. The biggest attraction of this area is that you will also find several of thebest amusement parks in Tenerife.
After touring the town, around 3 pm you can go to the Jungle Park which is one of those parks that you will surely want to visit. Inside you will be able to see many jungle animals such as eagles, orangutans, leopards and even penguins. Tickets to this park can be had from about 8 €.
Not far from this park is also Monkey Park. It is home to many species of monkeys with which you can interact. You can even feed them and take pictures with them. It is an ideal park for children who love animals.
Enjoy the sunset at one of the beaches
At the end of the afternoon you can visit some of the best beaches in the south of Tenerife. Remember that you can get to any of them by taking a bus. Playa de los Cristianos is the best known, but very close to it you will find other very nice beaches where to spend the afternoon.
On the other hand, Playa El Camisón is very close to the previous one. It is surrounded by green areas and beautiful palm trees. Its waters are shallow, so it is usually a family beach. Playa Troya, on the other hand, is very popular for having many bars and restaurants around it.
Other nearby beaches are Playa La Pinta, Playa Fañabé and Playa Torviscas. Each of them has a particular charm. I invite you to spend the afternoon at one of them. If you are hungry, don't hesitate to eat at one of the restaurants. Make sure they are seafood or fish, along with a sangria or cold beer.
If you still have time to continue enjoying the island, I recommend visiting discos or bars near Costa Adeje. Some of them are Discoteca Habana Tenerife and Faro Tenerife Club.
What to take in your suitcase when you go to Tenerife?
Tenerife is an island with a wide variety of tourist activities. As you noticed, one day you will be in the mountains and the next day on a beach. That is why it is important that you prepare yourself for all the environments and temperatures that await you on this magical island. So that you don't carry too much weight, always think about the essentials.
The first thing to bring is your swimsuit. The beach is a destination that cannot be missing in any of your itineraries. I advise you to bring at least two swimsuits, a towel and your sunscreen. These will be the indispensable elements for a day at the beach.
For the days you go to the mountains or have to go through villages, it would be better to bring some sneakers and comfortable clothes. Make sure they do not slip so you can climb the Teide and walk quietly. For this site it is also a good idea to bring a sweater to keep warm. This will also be useful if you go out at night on the island, although it depends on the season.
How can you get around using Tenerife buses?
As I explained at the beginning, Tenerife has the company Transportes Interurbanos de Tenerife (TITSA). These buses or guaguas connect the island from the north to the south. To use the buses and never get lost, you can always look for your route on Google Maps. There you will find information about the nearest stops and the name of the buses you can take.
On TITSA's website you can also check all those routes and get to your destination quickly. I recommend you to buy a card so you can move around the island. You can buy them in different points of sale and recharge that are distributed throughout the island.