Best Day Trips to El Hierro from Tenerife
One of the most spectacular places in the world is hidden in the Canary Islands: visit El Hierro from Tenerife and live an adventure on this island anchored in time.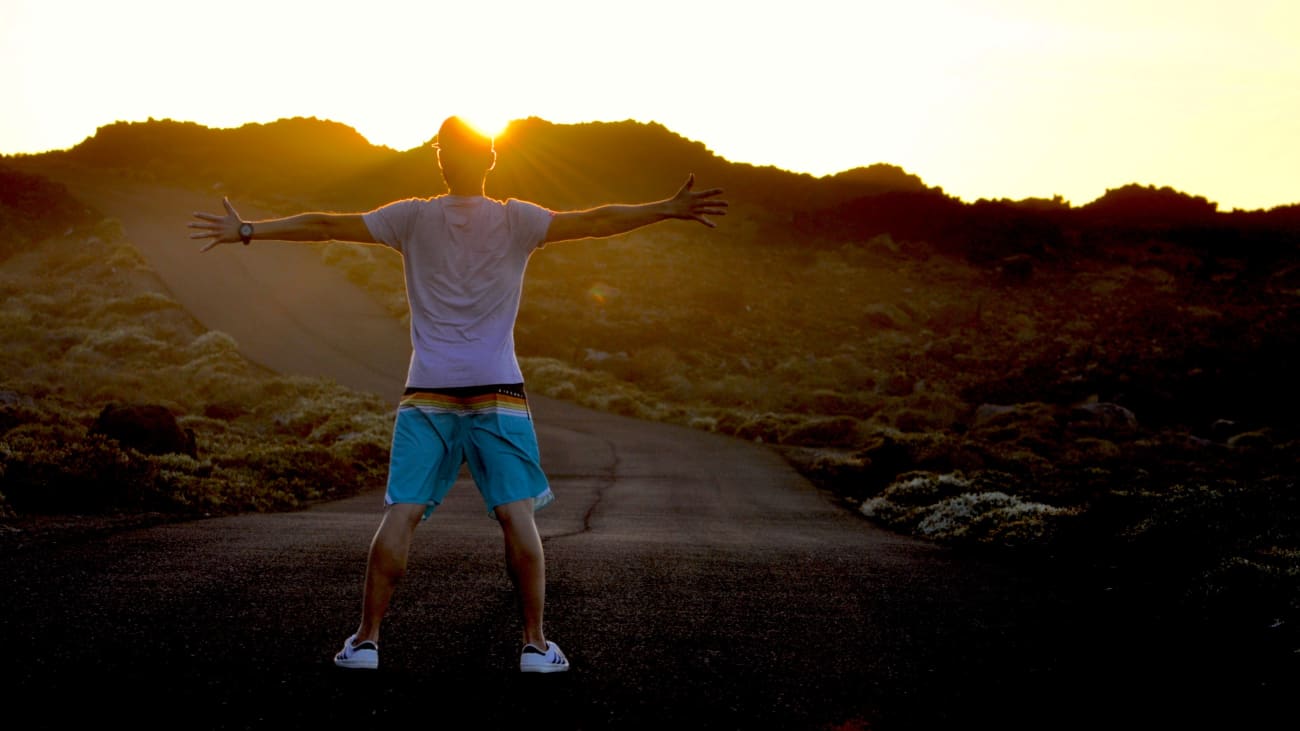 El Hierro is an island to get lost: in the immensity of its coasts and cliffs sculpted in volcanic rock, the paths that cross meadows and forests of pine and juniper, and the deep sea caves and caves in which to live an adventure.
If you are going on a multi-day trip to the Canary Islands, a day trip to El Hierro from Tenerife is an experience I would always recommend. Do you want to know how to visit the island that was considered the end of the world before the discovery of America? Then read on, because here is the guide you were looking for.
1. Full day excursion to El Hierro from Tenerife
Since taking an excursion to another of the Canary Islands from Tenerife means having to organize the route, take the ferry, get some method of transportation or rent a car and visit everything on your own, taking an organized excursion to El Hierro from your hotel is the most comfortable and even more economical option. Read on and I'll tell you why!
But first, let me show you everything you will see on this amazing excursion to El Hierro:
La Peña viewpoint
In the company of a local guide who knows all the secrets of the island and its most amazing places, you will tour El Hierro on a route that starts at the viewpoint of La Peña, in the north of the island, where the views of the valley of El Golfo, full of vineyards and fruit orchards, will give you an indelible memory.
Viewpoint of Jinama
Then you will continue to the viewpoint of Jinama, to the east, from where you will have one of the best views of the bay of El Golfo if you manage to overcome vertigo. You will see cliffs, volcanic beaches, and small hermitages lost high up in front of a glorious panorama of the Atlantic Sea.
Frontera Rural Park
You will continue on a route through the Frontera Rural Park where you will discover the laurel forest, a unique natural environment of the Canary Islands and declared a Biosphere Reserve by UNESCO, and stop for a menu of typical Canarian food in a local restaurant.
Church of La Candelaria and the natural pool of La Maceta
In the afternoon you will visit the Candelaria Church, with a beautiful white-walled bell tower separated from the temple on top of a mountain, and you will go down to the coast of the island to visit a virgin beach and the natural pool of La Maceta, one of the most famous of the Canary Islands.
Hotel Punta Grande
To finish the excursion, you will visit what is known as 'the smallest hotel in the world': the Punta Grande hotel, a small black stone house by the sea that could perfectly serve as a setting for a Wes Anderson movie.
2. Why I recommend this excursion
It is a very complete experience that takes you to see the most interesting places on the island, without you having to organize the excursion on your own or worry about transportation and following a map.
However, it has a disadvantage: neither the food nor the ferry is included in the price, so you will have to pay an extra 14 € for the former and 24 € for the latter, for each person participating in the tour. Even so, it can still be worth doing this excursion if you want to visit El Hierro from Tenerife, since preparing on your own a day like this is not easy if you don't know the island or if you are not accompanied by a local.
Also, if you travel to El Hierro on your own from Tenerife the ferry ticket is more expensive (around 50 € per adult).
Alex's Traveller Tip

El Hierro has hardly any beaches as it is surrounded almost exclusively by cliffs. Even so, bathing in one of its natural pools is a unique experience that you can enjoy on your own excursion to the island.
3. Useful information
Duration: 12 hours
Price: from 60 euros
Group size: 50 people
What's included: Local guide, driver and air-conditioned minivan, transfer to and from your hotel.
What's NOT included: Lunch (14 € per person) and ferry ticket (24 € per person)
4. Frequently asked questions about the excursion to El Hierro
What documentation do I need to board?
You will need your DNI or passport to board the ferry that takes you from Tenerife to El Hierro. If you forget to bring it, it is quite possible that you will not be allowed to board the ferry and you will not be able to get your money back for the excursion.
What happens if it rains or if the weather is bad?
The excursion only runs in good weather, so if it rains it will be postponed or cancelled and you will get your money back. You can also cancel for any reason, and if you do so at least 24 hours in advance you will get a full refund.
Will there be time for a swim?
There are no bathing stops on the excursion I have recommended, as El Hierro does not have too many beaches although it does have natural pools. In the natural pool of La Maceta you will stop for about 15 minutes, which is not enough to make it worthwhile to take a dip.
How does the hotel pick-up option work?
Check the list of hotels included for pick-up and return transfer, as if yours is not included you will have to get to the departure point (Los Cristianos beach in Tenerife) on your own.
5. Get the most out of El Hierro from Tenerife
As I have already told you, preparing an excursion on your own to the neighboring island from Tenerife is not worth it for just one day, but in case you are not much into organized experiences, here are a few tips that will surely help you.
The ferry
There is only one route from Tenerife to El Hierro: the ferry takes about 2 hours 30 minutes to get there and there are daily departures. It is best to book in advance from the website of Naviera Armas, the only company that operates on the island with this service.
The price per adult to get from Los Cristianos to Valverde (El Hierro) is just over 50 €, as long as you travel on foot without a vehicle. One of the advantages of the organized excursion to El Hierro is that the ticket price is cheaper and, although it does not include other things in the price, it ends up being the cheapest option.
How to get around the island
The best way to tour the wonderful island of El Hierro is by car. Either with your own car or renting it in Valverde, for which you have three companies: Avis, TransHierro or Autos Bamir. In any case, I recommend renting it well in advance because even in low season it can be difficult.
As a last resort, you can use the island's buses or, rather, guaguas, and if you feel like touring the mountains you can rent a bicycle, although you will know that this will require a preparation measured in detail to know the route beforehand.
Another option, the most expensive and least recommended, is to use a cab to get around El Hierro.
My favorite route
El Hierro is an island that invites you to stay and discover all its treasures, but as you can see in the itinerary of the organized tour it is perfectly possible to visit most of its essential places in a day trip.
As soon as you arrive in El Hierro, head for the viewpoint of La Peña. Created by the Lanzarote architect César Manrique, it offers one of the most spectacular views you will have on the island and is a perfect way to start the excursion.
From here, you can go to the natural pool of La Maceta if you feel like bathing in a unique place and take the opportunity to eat and rest (around there are picnic areas, restaurants and places to lie in the sun), or if you prefer to visit a natural cave go to Charco Azul, where you can take a very nice picture for Instagram and even bathe if the sea is calm.
Afterwards, head towards the Parador Turístico de El Hierro. The building itself is the least of it, the amazing thing is the environment that surrounds it! You can relax for a while at the foot of a huge mountain and stroll along a beach without buildings or beach bars. By the way, on the way to the Parador, there are several points where it is worth stopping and enjoying the spectacular view.
From here, head back up the east coast of the island back to Valverde, where you can take a short walk at sunset and discover its charming little streets before catching the ferry back to Tenerife.
6. Other recommended excursions and activities
If you have already visited El Hierro or you are still deciding which is the best excursion to do on your trip, I recommend you to read this guide about the day trip to La Gomera from Tenerife: Best Day Trips to La Gomera from Tenerife.
You also have other activities that will make your trip to Tenerife an unforgettable experience. One of my favorites is to do a kayak tour of the island, as it also includes snorkeling and with some luck you will see turtles, whales, and even some dolphins: Kayaking and Snorkeling With Turtles in Tenerife.
If whale and dolphin watching has caught your attention, you should know that the Canary Islands is one of the most special places in the world to see marine animals. Here you have a complete guide about this amazing experience: Whale and Dolphin Watching in Tenerife.