Kayaking and Snorkeling With Turtles in Tenerife
Kayaking is a very fun activity to enjoy the sea and discover the amazing marine fauna of Tenerife. Discover the best excursions on the island!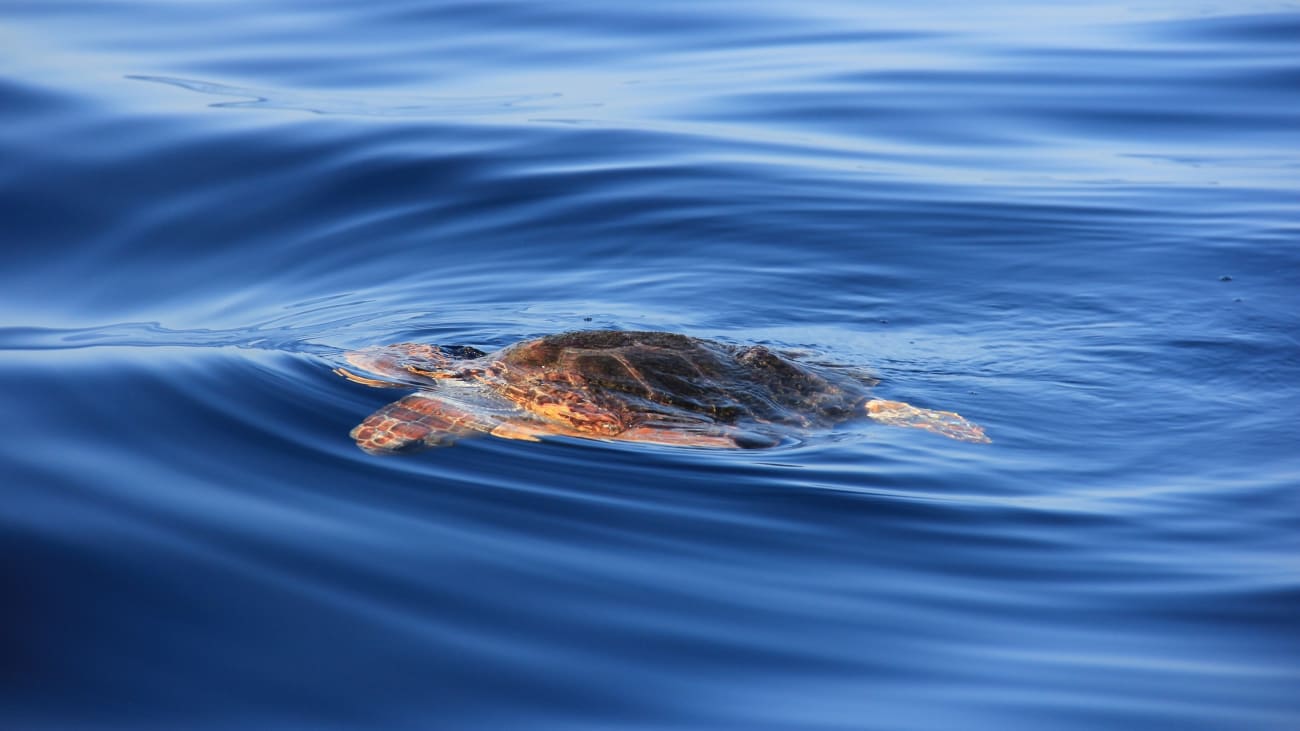 If you have never kayaked before, this is an experience that I highly recommend and even more so during your trip to Tenerife. It is not for everyone, and paddling continuously for a couple of hours can be a bit demanding, but if you are one of those people who are looking for adventure wherever you go, this activity is perfect for you.
What is so special about kayaking in Tenerife? Its incredible marine life of which you will be able to see dolphins, turtles, fish, birds and hopefully a whale in the distance. Read on and I will tell you everything you need to know about kayaking in Tenerife.
1. Options for a kayaking activity in Tenerife
2. Sea kayaking and snorkeling adventure with turtles and dolphins
Leaving from the beach of Los Cristianos, one of the best known in Tenerife for whale and dolphin watching, you will travel along the coast of the island until you reach the cliffs of the Guaza mountain, a privileged natural environment for the view, both above and below the water: beyond the sea surface, you can look out to see life in its most exuberant expression with a huge number of marine species.
The guide will always be attentive to warn of any possible sightings of whales or dolphins, which are very common throughout the year in the waters of the island. It is also very very likely that you will see turtles under the sea in the kayaking activity, and with some luck some rarer species such as Bryde's whales or blue whales.
Why I like this experience
This is a very complete excursion that fits perfectly into any trip to Tenerife, whether it is a short break or a week-long vacation.
In my opinion, discovering the island's marine life is a must, whether by kayak or by boat, and the advantage of this experience is that it also gives you the opportunity to do a physical activity to add variety to your trip.
Another reason (for me, something very important) why I recommend this experience is because the maximum number of people in your group will be 10, which is far from other more crowded activities made for tourists.
More info about this experience
Duration: 2 hours 30 minutes
Price:

$ 76

.
Minimum age: 14 years old
What's included: Wetsuit, booties, life jacket, snorkeling gear, photos of your group, kayaking instruction session.
3. Sea kayaking and snorkeling excursion
Unlike the first excursion, this sea kayak tour with snorkeling is more focused on the whale, dolphin, turtle and other marine species watching part, although it is a very similar kayak route.
What it consists of
You will kayak from Los Cristianos beach, which as in the case of the above experience is a perfect starting point to reach the natural habitat of Tenerife's marine life, and you will be sailing out to sea in search of whales, dolphins, turtles and other marine life.
This experience also includes snorkeling, so you won't miss the myriad of fish and other marine species under the surface of the sea.
Why I like this experience
It offers you a kayaking experience in the morning, which is key to ensure you have maximum visibility on a marine animal sighting.
As in the previous case, there is a maximum of 10 participants in the group for this experience, which assures you a close and personal attention from your guide, something very important in an activity of these characteristics.
More info about it
Duration: 3 hours
Price:

$ 41

.
Minimum age: 6 years old
What's included: Wetsuit, life jacket, snorkeling equipment, kayak instruction session.
4. Frequently asked questions about kayaking in Tenerife
Is it allowed to swim with dolphins?
Swimming with dolphins is a strictly forbidden activity in Tenerife, so it is only possible to get close to them in an organized experience. Kayak activities are the best option to get as close as possible to these marine animals.
How hard is the physical experience?
No. The routes chosen for these activities are of low difficulty. Kayak paddling can get tiring, especially after a couple of hours, but you won't have to worry about being in spectacular physical shape to enjoy this experience.
What if I need to rest?
At all times, a boat accompanies your group during the activity in case you get seasick or need to rest.
What if I have never kayaked before?
It doesn't matter if you have never kayaked before, you will receive an instruction session before starting the experience, and the pace is always adapted to you, taking breaks when necessary.
Do I have to know how to swim?
What is absolutely necessary is that you know how to swim, because if your kayak capsizes you will have to turn it around on your own from the water or wait for help. Besides, the experience is much better if you snorkel and enjoy the marine fauna.
Can young children participate?
There is a minimum age to participate in this excursion: if you are thinking of doing this activity with your family, keep in mind that for the first activity you need to be at least 14 years old and for the second one 6 years old.
Will there be changing rooms or appropriate places to change?
At the kayak stand there are changing rooms and lockers where you can leave your backpack if you want.
When should I make a reservation?
I recommend that you book a place on a kayak tour as soon as possible, as it is one of the most popular experiences among locals and visitors to the island and depending on the time of year they may even have a waiting list.
5. About marine animal sightings
Tenerife is one of the main places in Europe to see dolphins, whales and other marine animals. You are practically guaranteed to see them any day of the year, as both the island's temperatures and its location make it the ideal habitat for cetaceans in the Atlantic.
During the night, the animals hunt in the deep sea and during the day they ascend to the surface to rest, so during the day it is more than likely to have the opportunity to observe these animals.
Something that for me is a must of the two experiences I have told you about is that they are totally respectful with the marine fauna of the place, and you will approach with care and at a prudent distance from the animals.
6. What to bring in your backpack for this experience
Towel
Swimsuit
Sun cream
Sunglasses
Water bottle
7. Other interesting activities in Tenerife
If you are organizing a trip to the island, you will know that you cannot miss the ascent to Teide. The scenery from the volcano is breathtaking: you will see how the vegetation changes around you while you enjoy a unique natural landscape in Spain.
On the other hand, take advantage of your time in the Canaries to visit other gems that the archipelago has in store for visitors: the islands of La Gomera and El Hierro are much smaller but just as charming, so I encourage you to read more about visiting La Gomera from Tenerife or take an excursion to El Hierro.