Boat trips from Ciudadela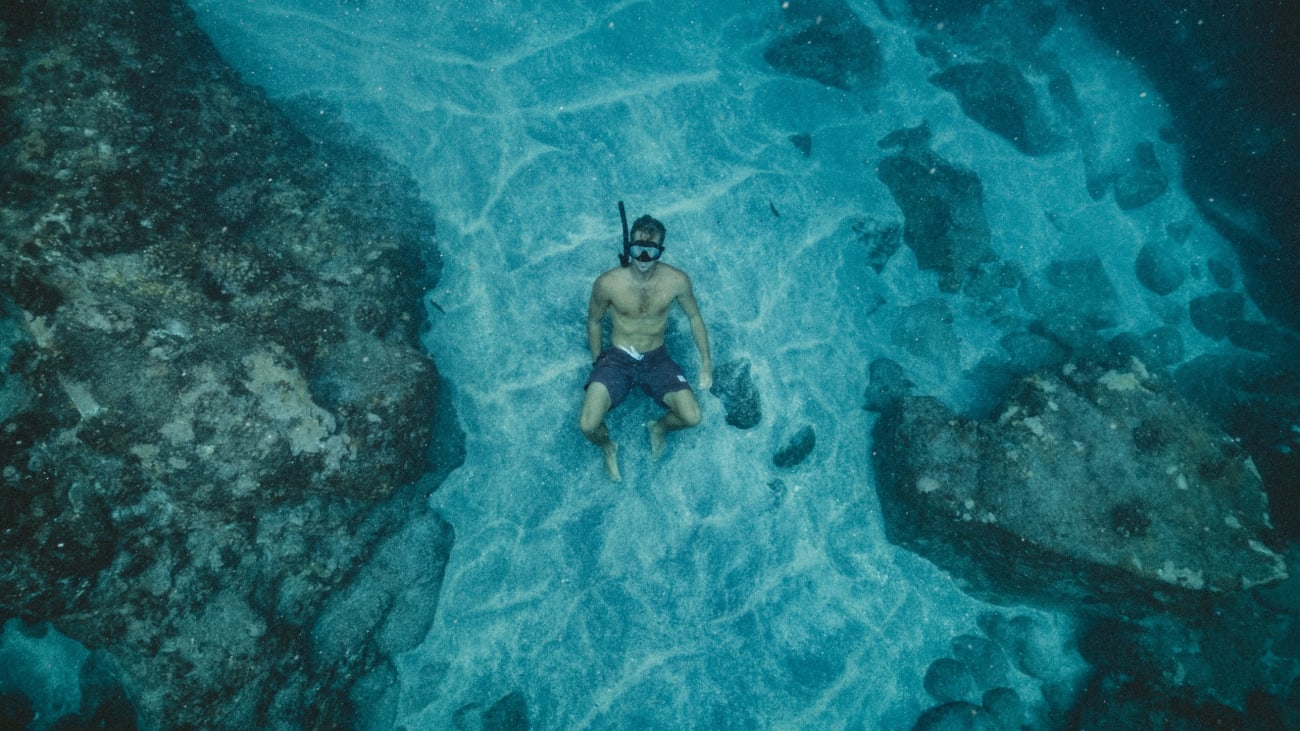 Ciudadela is the soul of Menorca. When one imagines a summer night, one is transported to its little streets, its terraces and its spectacular gastronomy. But what brings us today to this jewel of the Mediterranean is its port, from where daily boat trips depart to the beaches of fine sand and turquoise water located in the south of the island.
Among all the boat excursions in Menorca, the ones that take you to Macarella, Macarelleta, Mitjana, Turqueta or Trebalúguer stand out. And when you get to them, you will know why. You'll have a hard time convincing yourself that you're not in the Caribbean. I'll tell you everything you need to know to organize your boat tour departing from Ciudadela.
The best option
With this excursion departing from Ciudadela you won't have to worry about anything: the boat crew will take you straight to paradise. You will embark at 10 a.m. to set sail to the wonderful coves of the south. You will visit Macarella, Macarelleta, Turqueta, Son Saura, Es Talaier and many others. During the day, you will have time to take several dips, snorkel (the boat will give you the necessary equipment) and stop at Son Bou beach to sunbathe on its fine sand.
On board, in addition to the bar service, you will have included a delicious traditional paella, which will be served on board along with a soft drink or a drink so you can recharge your batteries to continue sailing in the afternoon. After visiting other coves, you will head back to Ciudadela around 17:00 hours after an incredible day.
The best of all is that many of the coves you will visit are inaccessible by car and require long walks to reach them, so thanks to the boat you will be able to enjoy them without having to suffer the heat of long walks under the sun.
Why choose this tour: this is undoubtedly the most popular tour. For a more than reasonable price, you will spend a day sailing through the best coves and food and drinks are included. What more can you ask for?
Recommended if... you are looking for the best value for money option to dive into the crystal clear waters of Menorca's southern coves.
---
How much does a boat trip from Ciudadela cost?
image|url=https://res.cloudinary.com/hello-tickets/image/upload/v1623776611/post_images/minorca-210/paseo-barco/miquel-gelabert-catamaran.jpg|caption=Catamaran in Menorca's waters :: ©Miquel Gelabert:::
The offer is very varied, but you can spend a whole day on a boat from about 50 € with food and drinks included. This is the best offer of the whole island, which makes Ciudadela a strategic point from which to book your boat trip. During the route you will visit the most demanded coves of the island, avoiding overcrowding and enjoying them as it is best: from the water. You can book it at Hellotickets:.
Of course, you must take into account that in general the prices of the boat tours depend a lot on the time of the boat with which you do them, the duration of the trip and the number of people on board. To give you an idea, if you want to spend a day aboard a sailboat with only 10 more passengers, the price can go up to 110 or 120 €.
If, on the other hand, you are looking for something even more economical, you can book an excursion very similar to the one to the southern coves but with an itinerary of only half a day: you will have almost 4 hours to visit the same coves and you will only pay 28 €. Whatever your budget, you are sure to find an option that fits your trip.
How to book a boat excursion from Ciudadela
Booking a boat trip from Ciudadela is very easy: on the internet, in pages like Hellotickets:, you can compare prices, schedules, route and type of boat and secure a place with just one click. Of course, you should do it in advance especially if you travel in summer, as places are limited and there is a lot of demand in the summer months.
Remember that depending on what includes the excursion (food, drinks on board, snorkeling or paddle surfing equipment, etc) the price may vary, so read the details before booking. In general, it is very difficult to find the right excursion for you.
By the way, if you are traveling with children, check if there is a special rate, as there are usually discounted prices for the little ones.
Boat trip schedule
The schedules may vary depending on which route you select: the full day ones usually leave at 10am to make the best use of the time and return around 17:00 and 18:00. Half-day tours usually last between three and four hours and offer the option of doing them either in the morning (at 10:00) or in the afternoon (at 15:00).
If you wish, there is also an option (departing from Fornells) that departs at 19:00 hours so that you can enjoy the last rays of light of the evening in the sea and take a dip before watching the sunset on the boat. Spectacular!
How long do the excursions last?
image|url=https://res.cloudinary.com/hello-tickets/image/upload/v1616577227/post_images/minorca-210/paseo-barco/marco-assmann-KTvPXA9JJlE-unsplash_Cropped.jpg|caption=Snorkeling in Menorca waters ©JMarco Assmann:::
The duration of the excursions will depend on what you want them to include in the itinerary: full day excursions are the most complete and can last up to 8 hours. In this case drinks and lunch are usually included. On the other hand, half-day tours usually last about 4 hours and do not include food, although they often serve snacks for snacking between dips.
Itinerary of the excursions departing from Ciudadela
image|url=https://res.cloudinary.com/hello-tickets/image/upload/v1623777377/post_images/minorca-210/paseo-barco/daniel-ferrandiz-mont-c9nh6SivBrk-unsplash.jpg|caption= Menorca :::
The itinerary of the boat excursions departing from the port of Ciudadela is usually similar: they all pass through the coves in the south of the island, among which are the well-known Macarella, Son Bou, Trebalúguer, Turqueta and Mitjana. Depending on the length of the tour you have selected, they will make more or less stops for swimming and will even allow you to spend time at one of the beaches.
It is also likely that during the tour they will pass or stop at Cala Galdana:, a beach very frequented by tourists, to pick up or disembark some passengers.
Boat excursions from other coves
image|url=https://res.cloudinary.com/hello-tickets/image/upload/v1617019481/post_images/minorca-210/paseo-catamaran/jordan-irving-ZHzr5kX8awY-unsplash_Cropped.jpg|caption= Boat sailing through Menorca's coves :: ©Jordan Irving:::
If the location of Ciudadela doesn't quite suit you when booking your boat excursion, don't worry. There are daily departures of excursions to both the north and south coast of Menorca departing from other ports around the island. These are the most important ones:
Other interesting activities in Menorca
Surely with all that I have told you you can already imagine yourself with suitcase in hand heading to one of the most precious islands in the Mediterranean, but if you still have doubts about what other plans you can do in Menorca, this is my travel guide for you to write down the essentials: :what to see and what to do in Menorca::.