10 Things to do in Benidorm with Kids
Traveling with children can feel like a challenge when you don't know what activities there are to enjoy with them. For this reason I invite you to continue reading about family activities in Benidorm.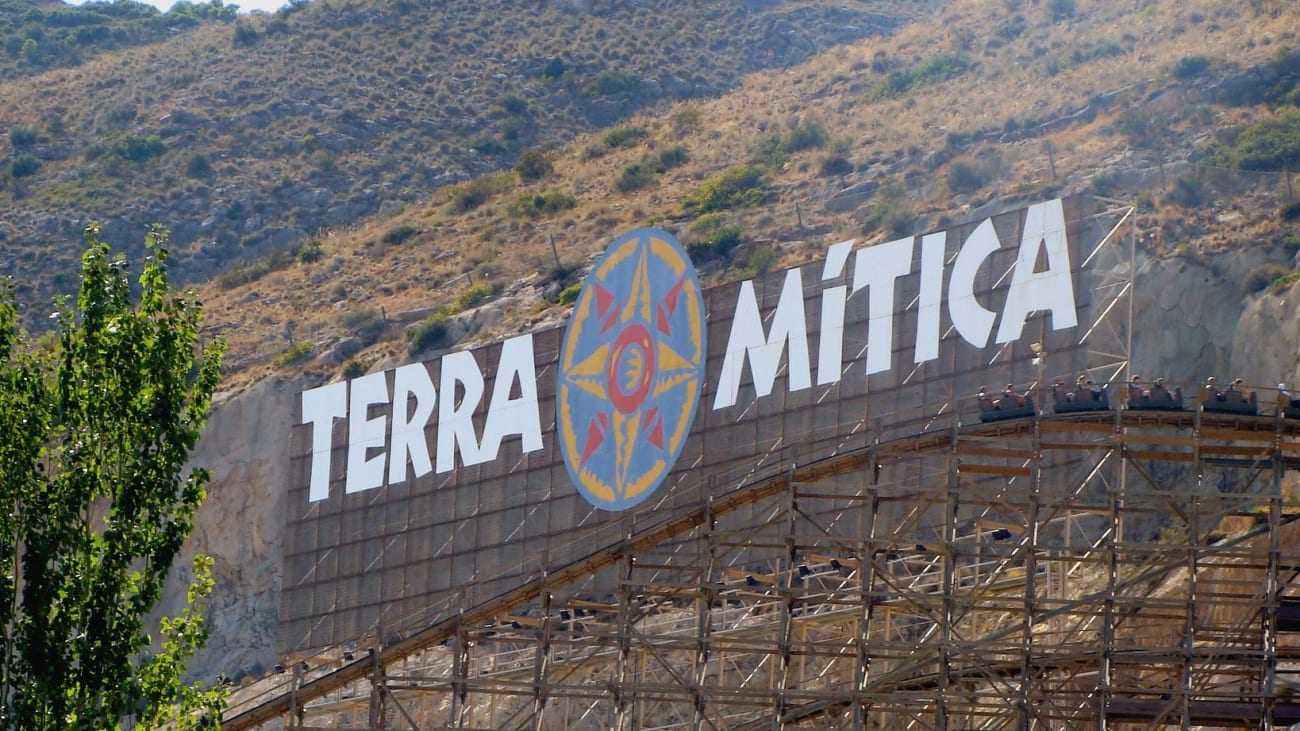 The Costa Blanca is a tourist destination with a wealth of natural attractions. At the same time, the most visited city of this famous Spanish region is also a place suitable for the whole family. That is why many of the best things to do in Benidorm are suitable for a group traveling with children.
So I advise you to keep reading this post if you want to have a more concrete and accurate idea about the kind of plans and activities you could enjoy with children during a visit to the city of skyscrapers on the Spanish Mediterranean coast. This will be very useful for you to concretize your logistical planning as well as to organize your budget.
1. A visit to the Aqualandia water park
Water parks are a typical attraction in tourist cities and if you are thinking about the best water parks in this city then Aqualandia will always be the expected answer. This is because of its significant size as well as the quality of its attractions.
The park has different pools, some relaxation areas, several slides for all heights and sizes and some entertainment areas to unload your children's adrenaline to the maximum. Keep in mind that there is also a quite varied gastronomic offer and the access to the changing rooms, the medical assistance service and the parking fee are included in the entrance fee of this place.
For many tourists who visit Benidorm every summer this is the best water park in Spain while others consider it a rather modest but entertaining place. Either way, it is among the best water parks in Benidorm and is a place you can't miss if you are thinking of traveling to the city with children.
Details of interest:
Price: the entrance costs about 40€ approximately for adults and children between 4 and 12 years old usually pay a more convenient rate with a discount that is almost always around 20%.
Hours: keep in mind that this park is only open during the summer season. That is, from mid-May to early October, when the hours are from 10 am to 8 pm. The rest of the year it may be open on weekends.
2. A ride on a jet ski in the bay of Benidorm
A jet ski ride along one of the beaches of the famous bay of Benidorm is something highly recommended if you want to share an entertaining moment with your children, siblings or nephews and nieces. This type of tour usually leaves from both the Levante and Poniente beaches and it is a relatively short tour of the bay.
Throughout the tour you will be able to appreciate the beautiful landscape full of skyscrapers as well as the beautiful cliffs of the Sierra Helada that opens the northern end of the city. It is also common in this type of jet ski ride to tour the small and famous island of Benidorm and if you make an effort you can detail ionic places of the city as the balcony of the Mediterranean or the hill of the old town of Benidorm.
Keep in mind that this is a safe and entertaining activity to do with children of all ages as long as they can hold on to the handles of the jet ski. Now, if you are looking for a more complete and family plan in which everyone can participate simultaneously then it is preferable that you bet on a boat ride in Benidorm.
Details of interest:
Price: the rate is unique without distinction of age or height of the participants and the average price for the rental of the jet ski is usually about 110 €.
Duration: this type of rides usually last about 30 minutes approximately.
3. An afternoon touring the Terra Mitica theme park
Theme parks are successful in many cities around the world and in a city like Benidorm that receives so many tourists throughout the year it is logical that there is at least one that is a reference of quality and enjoyment. This is the mythical Terra and without a doubt is a place you should visit if you are thinking of plans to enjoy with children during a short or long vacation in Benidorm
The theme of this site has to do with a very original idea. It is an amusement park in which the attractions are directly inspired by the ancient societies of the Western world. Therefore, the Colosseum, the Acropolis of Athens or a lake inspired by Egypt are just some of the attractions that are accompanied by roller coasters and elevation games. As well as a lot of live shows that will make you feel as if you were living in the ancient times.
I can assure you that this is one of the best activities to do with children in this city. Although it is a plan that can take up your whole afternoon, it still leaves you a good part of the day free to enjoy the best things to do in Benidorm at night.
Details of interest:
Price: the price of an adult ticket for this fun park is usually around 40€ per person while children between 4 and 12 years old usually pay more favorable rates with 30% discount.
Opening hours: the opening hours of this park are similar to many other attractions in Benidorm. It is only open all week during the late spring and early autumn months. The rest of the year it is usually open on weekends. It is usually open from 10 am to 8 pm.
4. Enjoy a quick ride on a banana boat
A banana boat is a pretty representative image of summer fun and this kind of activity is a good plan to share with the family. As you can imagine it is one of those activities to see or do in Benidorm if you are traveling with children. Especially with those who are looking for extreme thrills and if this is your case you will probably be interested to know that this is safe and appropriate plan for it.
Keep in mind that it is shared with a group of people that usually goes between five and 10 participants. There is also the fact that it is actually recommended or required in some cases that only children older than seven or eight years of age participate. Like the rest of the water activities in this city, you can rest assured knowing that the service includes the life jacket and helmet that you would need to safeguard your physical integrity and that of the children.
Throughout the summer this type of rides in which you have to hold on with all your strength to avoid falling off the banana boat are one of the best things to do in Benidorm. That is why it is common that when visiting any of the beaches of the city you will see more than one group participating in this type of tours.
Details of interest:
Price: the average rate to participate in a banana boat ride is usually around 38€ per person. The age of the participant is irrelevant to the price of the service.
Duration: the most common is that this type of tour lasts between 10 or 15 minutes. Which is more than enough to enjoy the experience to the fullest.
5. A bike tour on the roads of Benidorm
A sporting activity can also be a good situation to do with children during a trip to Benidorm, especially if you are a family that is used to this kind of situations. If this is your case I can't help but recommend you to go for a bike ride on one of the roads near this beautiful coastal city of the Valencian Community.
Keep in mind that many of these rides are quite demanding, as they choose roads that would take you to ride about 40 km approximately. There are shorter options that can be recommended, although a plan like this is very interesting for families that usually do cycling with their children.
The most common is that the payment of the tour includes the accompaniment of a specialized guide as well as the rental of the bike and all the safety equipment. This is one of the best activities to do in Benidorm in December due to the fact that the temperature is favorable enough to make the tour a more comfortable and pleasant experience.
As you can imagine it is important that the child can control a road bike and therefore the most common is that this activity only allows the participation of children over eight years of age.
Details of interest:
Price: the usual rate for this type of cycling experience is usually around 40€ per person. Although it is possible that children between 8 and 15 years of age pay a little less.
Duration: depending on the route, the duration of the tour is determined, but it is common for some of them to last more than five hours in its entirety.
6. A kayaking and snorkeling tour in Jávea
Being a destination on the Costa Blanca it is logical that many of the activities that are appropriate for children are related to the beach and the enjoyment of the sea. Exactly for this reason an excursion that includes a kayak trip and a snorkeling session to the neighboring community of Javea is one of the best things to do for those who travel to Benidorm with the little ones of the house.
In this type of plans you can expect the accompaniment of a guide as well as the inclusion of all the equipment you will need to enjoy the activities. Most commonly, kayaking activities in Benidorm and its surroundings are reserved to be done in La Granadella Beach because of the clarity and tranquility of its waters and the proximity to the cliffs of Javea.
The round trip from Benidorm is also usually included, although there is usually a meeting point that is accessible to all participants.
Details of interest:
Price: the price of an experience like this is about 45€ per person approximately. Children under 18 usually pay a lower rate.
Duration: the kayak ride in the snorkeling session usually lasts about two hours approximately. To this is added the transfer from Benidorm that sometimes is not included in the service.
7. A visit to most of the beaches of the city
If the little ones' eagerness to enjoy the beach and play in the sea is so great that they can't wait for a road trip to another area then you need to start touring the different beaches found within Benidorm. Levante and Poniente are the two most famous for their great extension, but there are also other nearby coves that might catch your attention if you get there early enough to get a spot.
At the same time, you have to know that a family visit to the beach best things to do in Benidorm in September. This is due to the fact that for this month of the summer the tourist influx decreased drastically and this will allow a much quieter enjoyment of the public space.
8. Meet the animals of Mundomar
Mundomar is a theme park with a great variety of exotic marine animals and is located right next to the Aqualandia water park. If you decide to visit you will come across some really impressive creatures such as sea lions, bottlenose dolphins and penguins.
Keep in mind that this is one of the best things to do with kids in Benidorm in October, as the tourist influx would have dropped to such an extent that you won't have to queue to enjoy the attractions and events available at this small, but entertaining park.
Details of interest:
Price: adult tickets for Mundomar usually cost around 31€ approximately while children under age usually pay around 25€.
Hours: Mundomar is a theme park that is open all year round and if you wish to visit it outside the summer you would have to do it on Saturdays and Sundays from 10 A.M. to 6:30 P.M.
9. Also to know the fauna and flora of Terranatura
Knowing that Benidorm is a very important tourist destination during the summer it is logical that there are also other parks that are worth visiting as a family, especially when traveling with young children. Terra Natura and Aquanatura are two of them and basically the first one is an immersion park where visitors have the opportunity to get quite close to the habitat in which a large number of animals live daily.
In this park there are species from three continents among which lions, tigers, elephants, rhinos, jaguars, crocodiles and a lot of other large herbivores and farm animals stand out. For its part, Aquanatura is another twinned space that is designed for children's entertainment in the best water park style.
Both sites can be part of a two-day trip to Benidorm in case it is a priority for you to find children's entertainment alternatives.
Details of interest:
Price: you have the possibility to buy a combined ticket for both parks for an approximate rate of 40€ per adult and about 30€ per child under 12 years old.
Hours: this is also a park that is usually open during the months of high tourist season. That is, from mid-May to mid-October. The rest of the year it is only open on weekends.
10. A play session at La Aigüera Park
This famous and centrally located park in the city of Benidorm is an excellent alternative if you are looking for a safe and comfortable space in which your children can run freely to have fun as what they are, young children looking for freedom during their vacations.
Its strategic location makes it an accessible space through the Benidorm Hop On Hop Off buses. And is that some important sites such as the town hall or the famous Plaza Triangular are a couple of meters from this site.
You can enter for free and is a good plan to include within an urban tour of the city if you want to alternate with it as an activity that is also interesting for the little ones of the house.