When to travel to Marrakech
If you have already decided that Marrakech is going to be the next destination you travel to, but you are not sure when to do it, in this post we see what is the best time. Take note!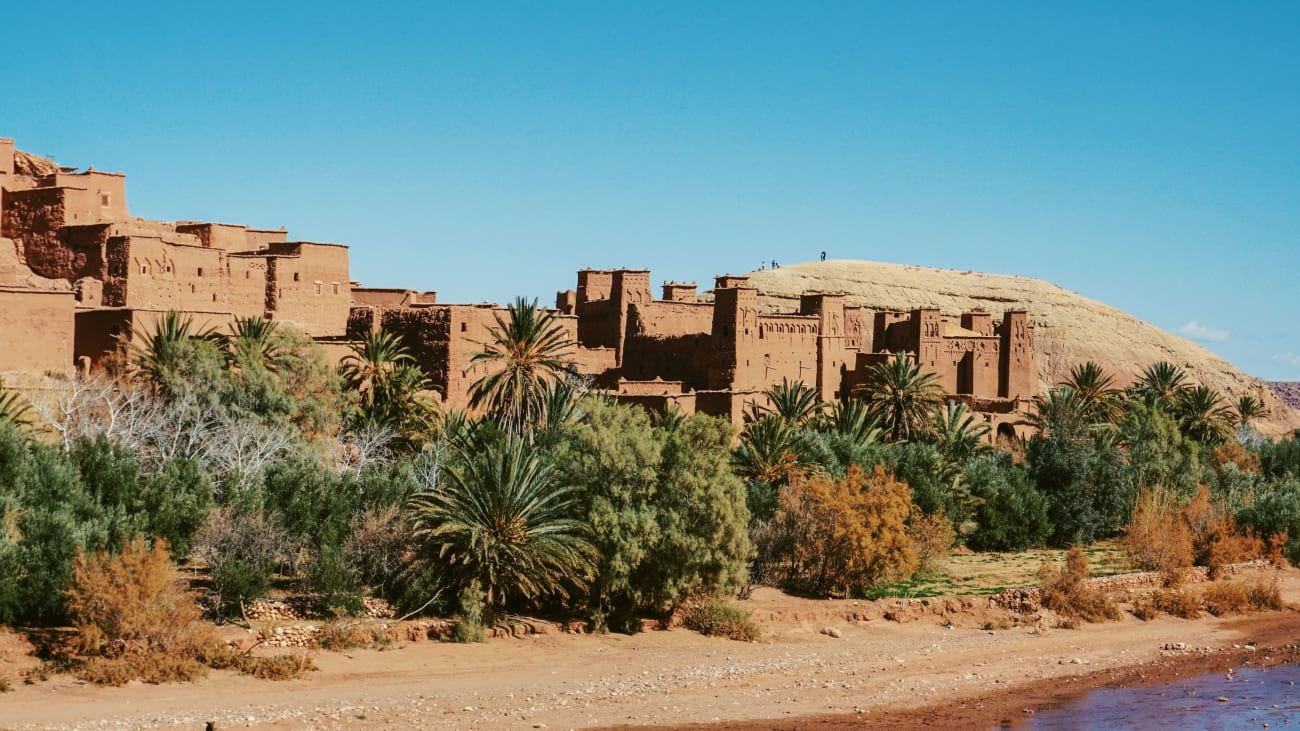 When planning your trip to Marrakech, it is advisable to know the season in which you want to travel and the weather for those dates. In the case of this city in the interior of Morocco, the climate is dry Mediterranean type with hot and dry summers and mild winters in which it can rain. With this in mind, you are probably wondering what is the best time to travel to Marrakech.
In this post we are going to go over what the weather is like during each season so you can get an idea of what to expect in the city throughout the year and so you can choose the time that best suits your preferences. Read on!
What is the best time to travel to Marrakech?
Spring and autumn seasons are the best time to travel to Marrakech.
As it is an inland destination, I advise you to choose the months of September to May to explore the city and avoid the summer months, as the weather is very hot and dry. With temperatures that can easily exceed 40°C, it is really difficult to walk in the streets while sightseeing.
In any case, it is always a good idea to check the average temperatures in Marrakech when planning your trip to make the right choice for your vacation plans and the clothes you will pack in your luggage.
Marrakech in spring
Spring is the best time to travel to Marrakech. The days are sunny and the temperatures, although they can be around 30ºC, are pleasant compared to those of the summer. During the day, the weather is not sweltering and you can do a lot of outdoor activities such as booking an excursion to the desert of Marrakech. At night, temperatures are mild with lows hovering between 10°C and 15°C, ideal for booking a Marrakech tour.
In March in Marrakech lows can reach 9°C, making it a somewhat unpredictable month in terms of weather. So, when packing your suitcase go a little prepared for anything. Bring clothes suitable for warm temperatures, but don't forget to pack a light jacket or sweater in case it cools down at night or even a swimsuit in case you book a bath in a hammam.
The months of April in Marrakech and May in Marrakech have similar climatic characteristics although while in the former there may be occasional showers in the latter they hardly occur as summer approaches.
Tourist inflow
As for the tourist influx, visitors and prices increase when Easter arrives, as many Europeans visit Morocco during this holiday season. It is high season so if you want to get a good price to make your trip in spring, I recommend that you compare options and make your reservations in advance.
Marrakech in autumn
Next to spring, the other best time to travel to Marrakech is autumn. Thus, in September in Marrakech, temperatures remain warm, but without being suffocating, around 30°C as in the summer of some European countries. It rarely rains and the skies are usually clear, which is great for spending the day sightseeing in the city and booking a tour of the souks without feeling crowded.
In October temperatures drop a bit and there are some autumn showers towards the end of the month. This is also a good time for outdoor activities, such as taking a camel ride through the Marrakech Palm Grove or exploring the center of Marrakech.
During November it rains a bit more compared to previous months (nothing you can't fix with a raincoat), but temperatures hover around 20°C, so the weather is very pleasant for sightseeing. However, in the evenings it cools down quite a bit so I recommend packing a jacket in your luggage.
Tourist inflow
The tourist flow drops a bit in autumn, so prices are more affordable.
Marrakech in winter
Winter is also a good time to visit Marrakech, especially in January and February, as you can book a day trip to the desert, an excursion to the Atlas Mountains and the Agafay desert or a 2-day excursion to the Zagora desert, as it does not rain often there. However, bring warm clothes because temperatures plummet during the night and can reach 0 ºC.
Tourist influx
This season coincides with the low tourist season in Morocco. Since there are fewer visitors, hotels offer good rates that you can take advantage of if you are looking for a cheap trip to Marrakech. However, with the month of December something curious happens and that is that despite being winter prices soar because many Europeans choose to spend the Christmas holidays in Morocco to escape the snow and cold in their home countries.
To try to get a better price, my advice is that if you want to visit Marrakech in December make your reservations in advance. In this other post you can read what to see and what to do in Marrakech in winter.
Marrakech in summer
If there is a term that defines Marrakech in summer is scorching heat. Thermometers can easily soar to 40ºC and minimum temperatures hover around 20ºC, so the months of June, July and August are not the best months to travel to the city if you can't tolerate the sweltering heat.
So even if you decide to travel to Marrakech in summer I recommend you to:
Tourist influx
In June temperatures start to be very high but July and August are perhaps the least convenient months to go to Morocco because they are the highest of the year. However, that does not deter many intrepid travelers to visit Marrakech in summer, so the tourist flow and prices remain high to coincide with the vacations of European tourists.
---
We compare in the table the different seasons to visit Marrakech
Any time has its advantages to go to the capital of Morocco and discover everything to see and do in Marrakech. Here is a short summary so that you have all the information you need at a glance.
Spring
Pleasant temperatures
Occasional rains
High season
Busy tourist attractions
Summer
Very high temperatures
Infrequent rainfall
Low season
Tourist attractions not very crowded
Autumn
Mild temperatures
Infrequent rainfall
Medium season
Less crowded tourist attractions
Winter
Cold temperatures
Heavy rains
Medium season
Tourist attractions somewhat crowded