Menara Airport Transfers
Forget about bargaining, chaos and uncertainty on your arrival in Marrakech. I'll tell you how to get from the airport to your hotel fast, comfortable and cheap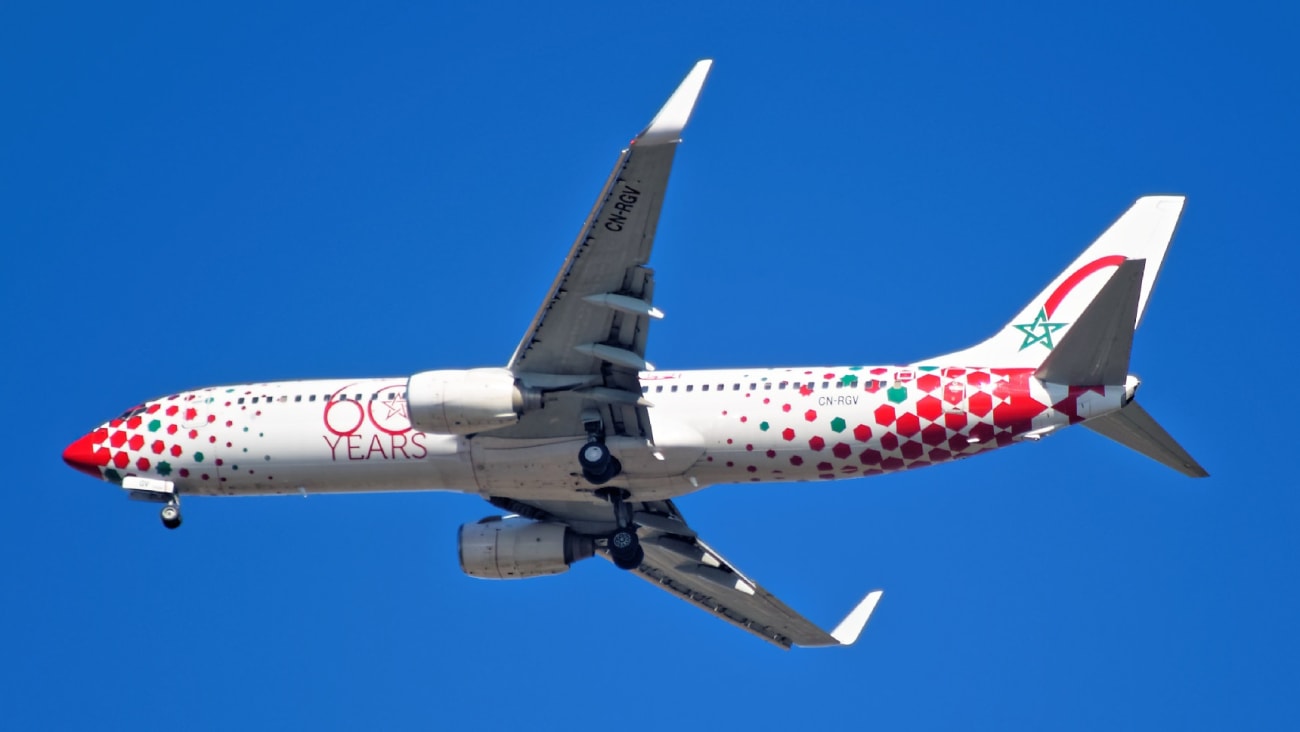 If there is an airport where it is worth getting a pick-up service in advance, it is the airport of Marrakech (Menara). On arrival you will find cabs, unofficial vehicles (and not very safe) and virtually no one accepts payment by card.
1. How to get from Marrakech airport to the city center
The distance from Menara airport to the city center is only 3.7 miles. This does not mean that the airport is well connected to the city center by public transport. I will tell you the best ways to get around:
2. Shared transfer from the airport to your hotel
If you are traveling with someone, this is the best option. With a price starting at 8 dollars per person, a professional driver will pick you up at your arrival and take you to your hotel. If you need to hire this service to transfer you from your hotel to the airport it is also available on your return for the same price. Hiring this shared transfer from the airport to the center of Marrakech can be done in advance and is very simple.
When you book online you will receive an email asking for your flight and hotel details. This is necessary for the driver to wait for you upon arrival (even if your flight is delayed). The meeting point will be indicated to you by email, but normally the driver will be waiting for you with a sign with your name on it, so you won't get lost. This reservation guarantees you, in addition to a fair price, the arrival at your hotel with total security.
3. Private transfer from the airport to your hotel
This private transfer service from the airport to the center of Marrakech is similar to the previous one, but with the big difference that you will not have to share the vehicle with other travelers. The driver will be waiting exclusively for you and your group and will drop you off at the door of your hotel without intermediate stops.
The procedure is the same as when booking a shared transfer: provide your flight details online and arrange the pick-up point with a reliable driver upon your arrival at Marrakech airport. The difference is that the services are slightly better and you do not need to travel in a group to use this service as it is available on an individual basis for a price starting from ten euros.
Another advantage of this option is that you will be able to understand your driver in English, Spanish or French, something quite convenient in a country where the predominant language is Arabic. In short, a premium option of transportation to your hotel for a quarter of the price it would cost you in many other airports.
4. Private transfer from your hotel to the airport
You can also hire this service in reverse: with this private transfer from the center of Marrakech to the airport, the driver will pick you up at your hotel in time for your flight departure. Remember to correctly provide the address of your hotel or riad so that he can arrange a meeting point nearby in case he is unable to drive you to the door.
Ana's Traveller Tip

Don't be lured by drivers who approach you when you arrive at the airport; they charge an overpriced fee and it is not 100% safe.
5. Other options
Bus
There are two types of buses from the airport. The ALSA (line 19), has stops at key points such as the square of Yamaa el-Fna, Gueliz, Hivernage, the bus station, or the train station. From 6:15 in the morning to 11:30 p.m. the service of these buses is uninterrupted, they pass with a frequency of 20 to 45 minutes, the journey takes about 20 minutes (if there is no traffic... in Marrakech, times are always approximate) and costs about 4 dollars.
At a stop somewhat more removed from the airport (you will have to leave the terminal across the parking lot and walk along the road out of the airport) is the line 11 bus. It is the cheapest way to get to the center so for only 50 cents, you will have stops in the Yamaa el-Fna square or the Menara Gardens. Of course, you will have to be patient because in Marrakech bus schedules may vary.
Taxi
There will always be cabs. If you have not booked transport in advance and do not want to use the bus, when you arrive at the airport you will surely have several cabs waiting for you; the really difficult thing is to distinguish them among the thousands of drivers who will offer their services "for free". The official cabs are beige-colored and have the identification plate on the top.
The most controversial issue with cabs in Marrakech is in the taximeter: not all are willing to put it and not all taximeters work. This means that the most common is to fix the price of the transfer by the bargaining method in which the drivers will always go for the high end of the ride. Their first offer may even be around 60 dollars; then, depending on your reaction, they will lower the price to start negotiating more realistically.
Always agree on the price of the trip in advance or urge the driver to put the taximeter and take into account the price that private drivers charge in advance for the route from the airport to the city. Keep in mind that after nine o'clock at night you enter the night rate and prices increase by 50%. In any case, for safety reasons, an official cab is better than one of the independent drivers offered to you when you arrive at the airport.
Remember to always carry cash because practically none of them accept credit cards. If you intend to pay them in euros or dollars, they will probably not refuse, but they will apply a surcharge.
6. Going from Marrakech airport to other places
Most travelers arriving at the Menara airport have as their final destination the center of Marrakech, particularly inside the Medina. However, it is possible that upon arrival you may consider (or need) to go to another destination. The transportation options are similar, but there are some differences in distance and prices that you should be aware of.
To the Sahara Desert
I head the list with the most famous desert, not because it is a viable option to arrive from the airport, but to take into account the distances between the different points of the country or, what is more accurate, the state of transport and roads. If your trip to Morocco has the Sahara desert as its main objective, you will have to go through Marrakech first.
This desert is quite a distance from the city and is visited, in most cases, with organized transfers and excursions. No transport is going to take you from the airport to the desert; your only possibility to avoid passing through Marrakech would be to arrange with an organized excursion, in exchange for a supplement, the pick up there if the arrival of your flight coincides with the departure time of an excursion. Here's an article I wrote about Day Trips and Excursions from Marrakech so you can plan your visit.
To Essaouira
It is one of the most common excursions from Marrakech, but it is similar to the Sahara desert: unless the company organizing your excursion is willing to pick you up at the airport instead of your hotel, it is better to visit Marrakech first and book an organized excursion. You can read more here: Essaouira Day Trips from Marrakech.
To the train or bus station
If your final destination is the train or bus station of the city, it will not be difficult to get there. Both are centrally located (north of the Menara Gardens) before reaching the interior of the Medina. Both pre-booked shuttles and cabs should have no problem getting you there for the same price. However, make sure they don't price you higher by making you believe that the station is further away than it really is.
Ana's Traveller Tip

If you are going to hire a transfer to the airport or vice versa outside an official website, remember that the custom in Morocco to fix prices is bargaining.
7. Tips for your arrival at Marrakech Airport
The arrival at the Menara airport is, after all, the arrival in Marrakech and therefore you may have some doubts, apart from transportation, about the city. Some of the most common are:
Is the city safe?
The city is quite safe, but it is likely that upon arrival you will not get that feeling if you have never visited Morocco before. The avalanche of drivers who will offer to take you on arrival or the narrow and lonely streets of some areas of the Medina may make you think that you are not safe, but this view is far from reality. It does not hurt to be cautious (after all, it is a city with a different culture and you do not know) but don't be afraid, Marrakech is not really dangerous for tourists.
Where do I change money?
Avoid changing money at the airport. The rates will not be as good as in any exchange house in the center and you don't need it either since in many places they will accept dollars at your arrival (for example in a cab). A good tip is to change it before you travel, asking for it at your bank in advance.
About traffic
Nor is the distance directly related to the time it will take you to get to your hotel... Traffic in Marrakech is unpredictable and not at all fluid; although Google says that in about 15 minutes you should be in the city center, the journey could take up to an hour.
Still, theory is one thing and practice is another. If you don't have transportation booked in advance, you will find that dozens of drivers will assail you upon your arrival at the airport offering to take you and will even try to take your luggage directly to their car without having negotiated the price.
About prices
If you have never been to Morocco, perhaps an offer of 25 dollars per way seems reasonable to you; it would be if it were not for the fact that the trip to the city can cost less than half... My advice is not to be seduced by the insistence of these drivers: they will inflate the prices a lot (since in Marrakech the custom to fix the prices of products or services is bargaining) "just in case" and also it is not safe to ride in a vehicle that is not official or that does not have the corresponding guarantees.
Frequently asked questions
How early should I be at the Menara Airport before my flight?

Most travellers would agree that getting to the airport 2 hours before your flight is the safest bet, as you will have to complete a form both on departure (the same as on arrival). A tip to keep in mind: make sure to exchange your dirhams before going through customs/security, as shops past this area won't accept this currency. Duty free shops are all priced in euros.

What's the best way to get to Marrakech from Menara Airport?

Menara Airport lies about 4.6 miles (7.5 kilometers) away from Marrakech's city center. You can get bus line 19, which operates from 6.30 to 11.30 and leaves every 30 minutes from outside the airport's building and takes you directly to Jemaa el Fna. A taxi will take 15 minutes to get to the city, but make sure to negotiate prices before you anter and remember that there are set official rates. If you can't be bothered with public transport or negotiating with locals, your best choice is to get a private transfer and be taken straight to your hotel.

What is included in a private transfer to the airport?

Private transfers offer a round-trip transportation, 90 minutes of waiting after landing time, candy and traditional sweets, mineral bottled water, and air-conditioned car or minivan with WiFi and phone charger.