Marrakech in January: guide with itineraries, tips and the best of the city
Are you going to start the year visiting Marrakech? I can't think of a better plan, this Moroccan city is enjoyed all year round, but January is a month where you can run a marathon, go skiing or even surfing.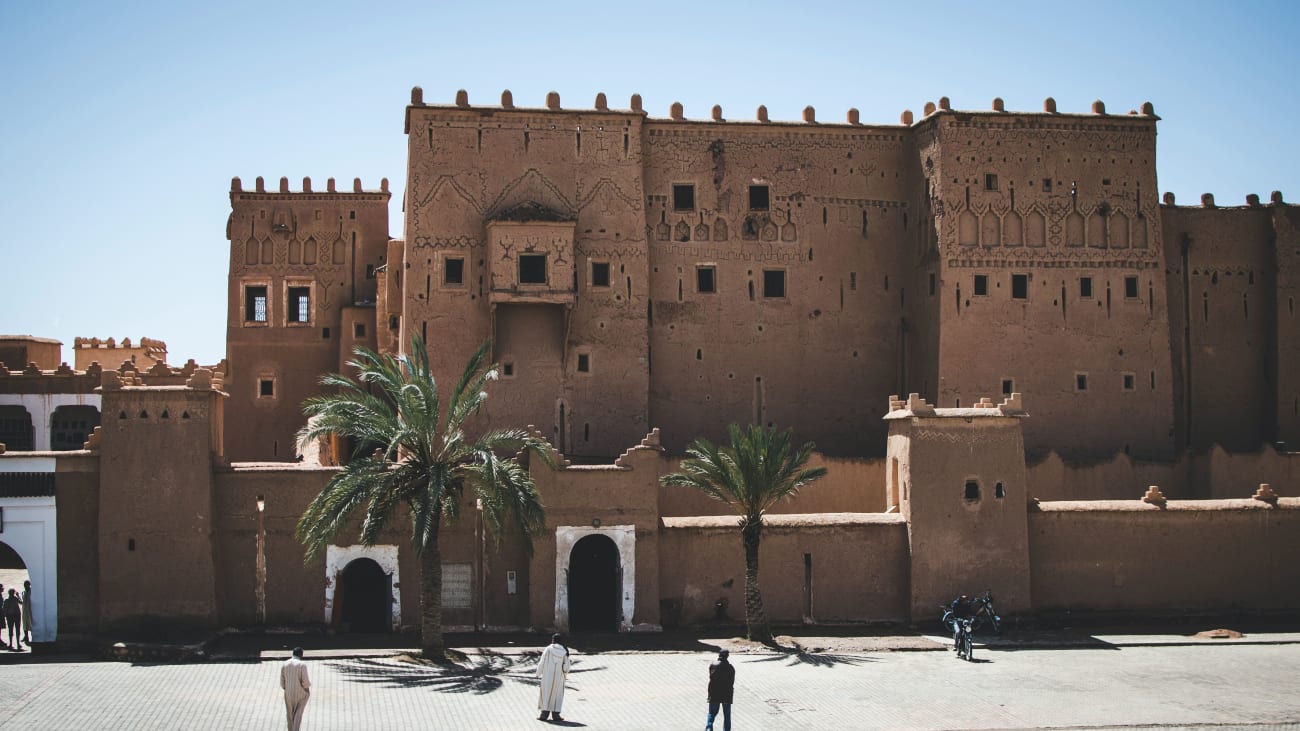 January is one of the best times to travel to Marrakech for several reasons. On the one hand, the weather allows you to escape the cold winter of Europe to enjoy mild temperatures and visit the city without the heat of summer. On the other hand, being low season, in January Marrakech is visited more calmly, without so many crowds and, yes, also at a lower price.
Although in Marrakech, as in the rest of Morocco, do not follow the Western calendar, so they do not celebrate holidays like New Year, it is a cosmopolitan city with a great cultural offer and in January also very sporty. Do you want to know why? I tell you what things you can not miss if you go to Marrakech in January.
1. Run the Marrakech Marathon in January
If you are a great runner and you want nothing more than to get to know the cities you visit in a good race, you have to sign up for the Marrakech Marathon through the official website. Held every year at the end of January, it brings together runners from all over the world who, like you, take advantage of their trip to the Moroccan city to put on their running shoes and, perhaps, improve their personal best.
January is also a great month to do this marathon and run in Marrakech, as the temperatures are mild. In addition, the course is quite fast and flat.
Not only will you get to know the city, but you will be part of one of the most prestigious marathons in the world. Sounds good, doesn't it? Imagine coming back from your trip to Marrakech with one more race under your belt and the thrill of having run through the most beautiful places in the city while doing so.
The route passes through olive groves and palm trees, but also through the most cosmopolitan area of Marrakech. You will certainly want to stop to take pictures and admire the scenery, but for the moment just focus on crossing the finish line, there will be time to discover the city more calmly on a hike!
2. Discover Morocco's history on its Independence Manifesto Day
January 11 marks a very important day in the history of Morocco: the signing of its Independence Manifesto. Although on that day the events are rather political and there are no parades or big public celebrations, I think it is a good time for you to visit the Museum of Marrakech.
In 1944, 66 Moroccan personalities signed their declaration of independence and presented it to King Mohammed V and the French authorities. In an act of courage, these people declared that the King was the sole representative of the country, asked for a constitution and claimed to be free.
Walking through the rooms of the museum, a former palace located in the heart of the Medina, you can witness the history and culture of Morocco and understand the importance of this day.
Carpets, weapons, decorative elements... There are many objects that you will find on your visit, which is also free, but above all you will leave understanding better the history of thousands of years on which a city like Marrakech and a country like Morocco are built.
In addition, you will also have the opportunity to step into its famous courtyard that, like any of a great Moroccan palace, stands out for its beauty, its decoration and, this in particular, by a spectacular lamp that presides over the room.
Finally, another way to learn more about the history of the city and the country is to take a guided tour of Marrakech. The guides will not only take you from one place to another but will tell you curiosities and customs to make your trip as authentic as possible.
3. Experience the Amazigh New Year in Marrakech
Did you know that Muslim countries follow a different calendar than ours? Yes, they do. In fact, their beginning of the year does not coincide with the Western one, which follows the Gregorian calendar. The good news is that if you go to Marrakech in January you can celebrate the Yennayer, that is, the Amazigh New Year (Arabic and traditional term to refer to the Berber culture), which takes place in mid-January.
The exact date varies from year to year, as the Amazigh calendar is governed by lunar cycles. Even so, I recommend that you take a good look at the date on which you are going to go to Marrakech and try to be in the imperial city during the day on which they welcome their new year, which, by the way, does not coincide in number with ours (the Amazigh began counting their years in our 950 BC).
What celebrations can you expect? Lots of dancing, music and also poetry. What is also not lacking is traditional food, which I encourage you to try in the souk, where you will find many food stalls, or in a typical Marrakech restaurant that I recommend.
Undoubtedly, on this special occasion you can not miss the couscous, a dish made from semolina grains accompanied by vegetables and chicken, or tajine, a stew that takes a little of everything (vegetables, meat, vegetables, cereals ...) and is cooked in a traditional pot.
You will start the Yennayer with your stomach full of the best typical Moroccan food!
4. Celebrate the opening of the Oukaimeden ski resort in January
Did you know that Marrakech has some of the best ski slopes in the world? Yes, it does, and you're sure you're looking forward to discovering it this January, one of the best months to do so.
Although there aren't too many yet, about an hour and a half from Marrakech is Oukaimeden, a ski resort in the heart of the High Atlas Mountains. Its snow-capped peaks are a favorite destination for skiers, who spend long days there when the resort opens in January.
The only downside is that, although it has chairlifts, equipment rental points and slopes at different levels, it is not a western resort like the ones you may be used to. My advice is not to go with expectations of finding any luxury, although you will enjoy it just the same.
Be aware that there is hardly any accommodation in the area, but as it is close to Marrakech, you can take a day trip from Marrakech and come back when the slopes close. It will be worth it if you are going to be a minimum of three days in Marrakech.
5. Contemplate the olive harvest in the Menara Garden
The beauty of this garden cannot be described, and if you don't believe me wait until you see it with your own eyes. At the foot of the Atlas Mountains, the Menara Garden acts as a haven of peace to break the hustle and bustle of moving around Marrakech. If there is something that will catch your attention, I can assure you that it will be its artificial pond, over 150 square meters.
It will not only draw your attention because of how beautiful it is, but also because of the system that, after nine centuries since it was implemented, still uses the melt water from the Atlas to irrigate the olive trees that grow around it.
In January you will be able to see the fruit of this system, and never better said, because this month ends the harvesting of green, pink and black olives. The most magical thing about the Menara Garden is how it changes from month to month, from season to season, and to witness it. Are you going to miss it?
6. Rent a Riad during the low season in Marrakech
Don't know what a Riad is? As soon as you do you will want to sleep at least one night in one. Riads are former palaces or villas that are now used as tourist accommodation and whose prices drop at the beginning of the year, during the winter in Marrakech.
Arranged around a central courtyard with a fountain, each Riad room is a treasure. Full of tiles, plants, arches... You will spend long moments contemplating every detail of the decoration.
Maybe you were thinking of staying in a hotel, but the Riad experience is much more authentic. Your hosts will be much closer, offering you everything you need to be at ease, including the besttypical Moroccan dishes, so you can make the most of your stay in Marrakech. In addition at this time prices are lower, which will make your stay in a Riad more affordable.
7. Take a trip to the desert and stay cool in January
Do you want to explore the desert of Marrakech but you're afraid of the heat? Take advantage of the fact that you will visit the city in January, when temperatures are not sweltering. In addition, it is a time of less tourist influx, so you can enjoy the desert more calmly. From Marrakech, you will be impressed when you pass through Ouarzazate, the "gateway to the desert" that leads to the Sahara, where you will cross a landscape of dunes almost 200 meters high.
Although it is true that temperatures are lower in January, do not think that because it is colder it will rain, which would certainly spoil your excursion to the desert of Morocco, since in the interior areas the climate is much drier and there is almost no rain in January. However, remember that in the desert at night temperatures drop sharply, so be sure to bring enough clothes if you decide to sleep in the desert of Morocco or you are going to make an excursion of more than one day.
8. Celebrate the New Year with a festive meal in Marrakech and the spectacle of the El Fna Square
Although in Marrakech, as in the rest of Morocco, the year changes according to the lunar calendar, the arrival of Western tourists has led the city to celebrate the Gregorian New Year (the one that governs our calendar). What could be better than changing the year in this imperial city?
Don't expect big festivities or decorations, but January 1 is a great day to celebrate the new year with a typical meal in Marrakech. What will the menu be? It depends on where you go, but I recommend going to a totally traditional restaurant where they cook in a tajine. These cooking utensils are ceramic pots with a conical lid and in them they cook vegetable stews, chicken and also the famous harirah soup, one of the most important dishes of Moroccan culture that is made with cereals, legumes, vegetables, meat and, of course, a perfect combination of spices.
To start the year and January on the right foot, nothing like celebrating in the El Fna Square, where every night, and especially this one, a fabulous show is formed with acrobats, illusionists, lights and dances.
Are you going to miss such a magical end of the year?
9. Surf and enjoy the waves in the middle of January
January is also a good month for surfers traveling to Marrakech, because the mild temperatures (between 8ºC and 20ºC) and the quality of its beaches make this imperial city an idyllic destination for surfing.
In addition, January is a month in which in Europe the cold prevents the board out, so take advantage of your trip to Marrakech to catch some waves while contemplating the beauty of the coastal landscapes of the area. Of course, no matter how good the weather is and the spectacular waves you can surf, don't forget that you're in Atlantic waters, which are known for their coldness, so don't forget to pack one of your best wetsuits.
Which beaches do I recommend? Undoubtedly, any of the city of Essaouira, known as the Pearl of the Atlantic for its beauty and tranquility. To regain strength after a day of surfing, my advice is to go to one of the restaurants in the area and ask for a good fish dish. Essaouira is a city with a spectacular fishing port so the quality of fish is superb.
Although you can go on your own (Essaouira is about 2 hours and a half from Marrakech), I recommend going with an organized tour from Marrakech to discover the whole city, beyond its beaches and waves.
10. Contemplate the snow-capped Atlas Mountains in the distance
Marrakech is located at the foot of the Atlas, an imposing mountain range that cuts the northwest of Africa. Wherever you are, you are sure to notice or can see its presence in the distance, but if there is a place in Marrakech where the Atlas has greater prominence is from the Menara Gardens.
The advantage of making this visit in January and not in any other month is that the chances of the Atlas being covered by a curtain of snow are very high. The most incredible thing is that the pure white of the Marrakech winter is camouflaged by the clear blue sky and clouds, creating a perfect canvas. I promise you that the romanticism and majesty of this landscape is unbelievable- you won't want to stop taking pictures of it!
The weather in Marrakech in January
January is one of the favorite months for tourists to go to Marrakech precisely because of its climate. During the summer it is a hot and somewhat stifling city, so January allows you to enjoy it with a light breeze, clear skies and about 10 hours of light a day.
In addition, Marrakech is an inland city in Morocco, so rainfall is very low. In fact, statistics show that it only rains 3 days during this month, approximately.
In short, January is a great month to visit Marrakech. During the day you can even go in short sleeves, as the average temperature is around 12ºC, reaching a maximum of approximately 20ºC. At night, however, do not forget to bring some warm clothes, as temperature changes are somewhat sudden and, although you will not freeze, can reach 6 ° C.
Enjoy the low season of January in Marrakech
The drop in the number of tourists traveling to Marrakech in January and the fact that it is not high season, make this month prices are lower. I recommend that, knowing this, you consider sleeping in Riads, old palaces converted into accommodation in the traditional style. Perhaps at other times of the year Riads have a higher price, but in January you will have prices comparable to those of any hotel.
Beyond the prices of accommodation or transport, January is one of the months with less tourism in Marrakech, which means less crowds in the most visited places. If you want to explore the city, get lost in its Medina or visit its many museums without so many people around you, January is the time to do it. In addition, if you book a guided tour you will not only be able to contemplate the city in peace, but you will have an explanation of everything you see, something essential to know first hand the culture of Marrakech.