11 Tips for Visiting Venice
Venice is one of the most visited tourist destinations in the world and also one of the most peculiar. To enjoy your trip I share with you several tips that will be useful in the city of canals.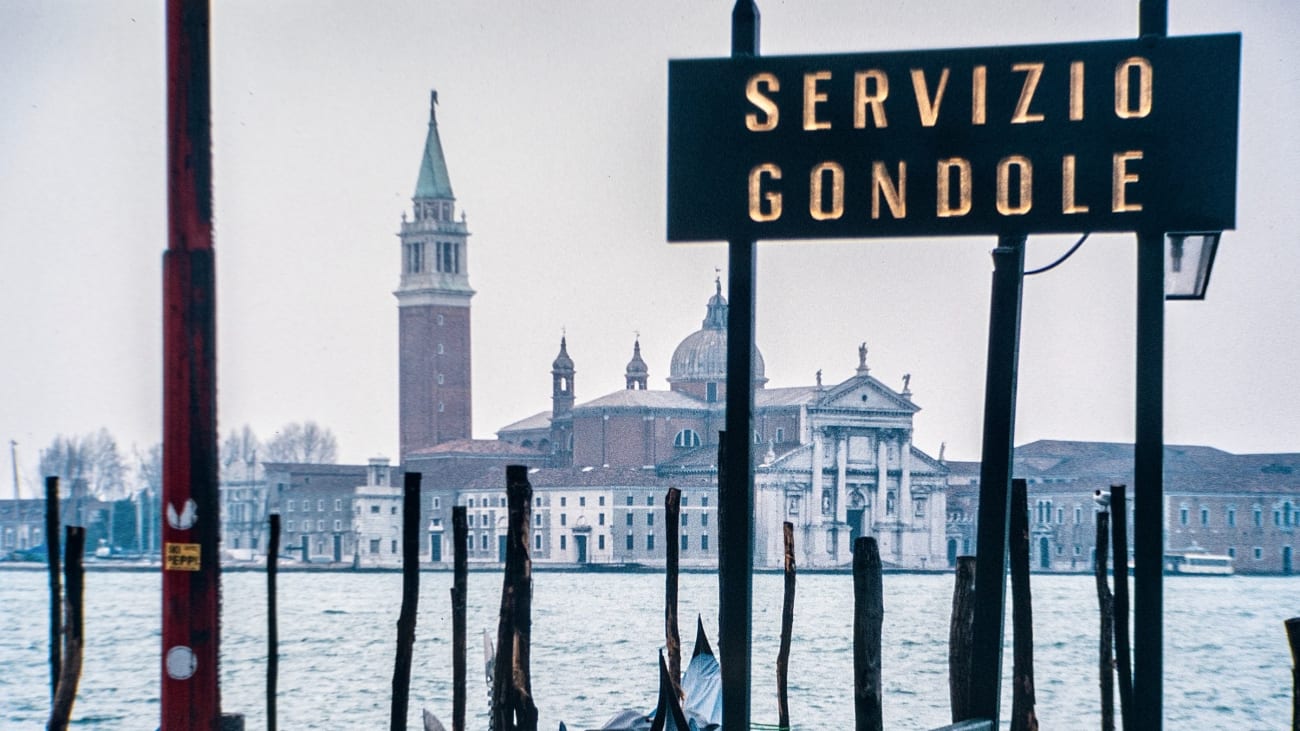 I'm not telling you anything new if I tell you that Venice is a unique city in the world. Being built on the water, it has a series of characteristics that differentiate it from any other tourist city in the world. These particularities are part of its charm, but they can also hinder our trip if we are not prepared.
To prevent this from happening and to enjoy Venice to the fullest, here are some tips that can help you. How to get around the canals, what to bring in your suitcase or what are the opening hours of monuments and stores are some of the things I will help you discover below.
1. Choose the best time to travel to Venice according to the weather and the number of tourists
The first thing to do before traveling is... Choose the date of travel of course. And for this there are two factors that we must take into account and that will condition our choice: The climate and the tourist affluence. Taking into account these two factors we can choose the best time to travel to Venice.
Regarding the weather, the climate of Venice is purely Mediterranean with cold temperatures in winter and very hot in summer. And always with the humidity factor present. In this sense, the best time to visit Venice is in the spring months, as temperatures are very pleasant and there is less risk of rain as in autumn.
The weather also influences the other factor that we must take into account; the influx of tourists. The high season in Venice coincides with the months with the warmest temperatures. In summer, especially in July and August, Venice is packed to the rafters. Many queues at the monuments and more difficulties to find accommodation and restaurants in addition to higher prices due to high demand. In winter the city empties and is much quieter even if the temperature is not so good, especially for the coldest ones.
Considering these factors , my advice is that, if you can, visit Venice in the early spring months. In late March or April we will have the best balance between a pleasant temperature and a manageable number of tourists to enjoy the city.
2. Plan and organize your itinerary according to the days you travel to Venice
Once we have decided the date of our trip, it is time to organize our itinerary according to the days we are going to spend in the city. In Venice there is a lot to see, but if we are going for a few days we must prioritize the most important monuments and organize our tour to optimize our time.
If for example we go for two days we will prioritize seeing St. Mark's Square and its monuments first, such as St. Mark's Basilica or the Doge's Palace, and leave the second day to see the rest of the monuments or visit the islands of Murano and Burano.
My recommendation is that you travel a minimum of three days to see Venice properly. If you only have a day or two don't worry. Here I share two itineraries designed to optimize your trip to Venice in one day and Venice in two days.
3. What to bring to Venice
We have already chosen the date and the days we are going to Venice now it's time to pack. And for this I leave you a list with the essentials that you should pack in your suitcase to travel to the city of canals:
In winter take plenty of warm clothes and cotton clothing in addition to hats, scarves and gloves. Also waterproof clothes for rainy days and an umbrella.
In summer avoid dark clothes and don't forget sunglasses, a hat and sunscreen. Do not leave aside some warmer clothes, since at night and with the humidity and wind the temperature can drop a lot.
Comfortable shoes are a must for getting around the cobblestone streets of Venice. And if it is waterproof, it is better in case you get caught in the high water.
Bring a suitcase without wheels or with rubber wheels, as they are the best for getting around Venice. Also, there is a rule that does not allow dragging and making noise with the suitcasesand you can be fined if you do it. No kidding.
There are churches like St. Mark's Basilica that do not allow access with strapless garments or miniskirts. Keep this in mind when choosing the clothes you are going to wear.
4. First thing to do when you arrive: Get a map of Venice and its canals
Most tourists arrive in Venice at the Santa Lucia train station and this will probably be the case for you. When you arrive the first thing you should do before anything else is to go to the tourist office in the same station and ask for a map of the city. In the same office they will kindly give you all kind of extra information you need.
I know that there is Google Maps, but these maps are very well detailed Vaporetto lines and are very useful for getting around Venice. In addition, in many streets and due to its narrowness the GPS does not always work properly. I do not recommend leaving everything in the hands of google.
5. Learn how to get around by Vaporetto
Venice is unique even in its transportation. There is no metro, buses or cabs. All these are replaced by the Vaporetto and the gondolas. The latter conceived more for strolling, the Venetian transport par excellence is the Vaporetto. These boats are the equivalent of buses or the subway but on water. Knowing how they work is vital for getting around Venice and for that you have this complete guide.
It is also advisable to know which are the lines that most interest us from a tourist point of view. The most important ones are:
Line 1: It runs along the Grand Canal from the Piazzale Roma bus station to Lido Island, stopping at some places of interest such as St. Mark's Square or the Rialto Bridge.
Line 7: Connects St. Mark's Square with Murano Island.
Line 10: The fastest line to get from St. Mark's Square to Lido Island.
Line 18: Runs between Lido Island and Murano Island.
The price of a Vaporetto ticket is 7.50 euros and is valid for one hour. If we want to make a short trip just to cross the Grand Canal for example there are the traghettos. They are small boats that only cross from one bank to the other for about 50 cents each way.
6. Find your accommodation always close to a Vaporetto stop
Wherever you travel it is always advisable to choose your accommodation near a station or method of transport. But in Venice this is of vital importance. Moving around the city with luggage can be a pain. Its streets are almost all cobblestone, there are many bridges to cross with ups and downs and there is a regulation that does not allow dragging suitcases that make noise.
It is therefore highly recommended that our hotel or accommodation is always near a Vaporetto stop to save us the ordeal of carrying luggage through the streets of Venice.
7. Hotels, monuments, events... Book everything in advance.
Venice is one of the most touristic places in the world and, also because of its small size, it is usually a crowded city. If we go on an adventure without a reservation we find that there is no accommodation, it is mission impossible to find a table in a restaurant or we have to wait in endless queues to enter a monument.
If we want to avoid this we must always book in advance. Especially in the summer months coinciding with the high tourist season. It applies to everything but especially to accommodation, as prices are inflated by high demand. Also to tickets for monuments such as the Doge's Palace or St. Mark's Basilica if we want to save queues.
8. For lunch or dinner: Best away from St. Mark's Square
In general, Venice is an expensive city. As far as restaurants are concerned as well. However, there are always options with a good value for money. To find them we only have to move away from the most touristy spots, especially from St. Mark's Square.
This square is the nerve center of tourism and the restaurants and cafes that are in it and next to it are perfect if we want to empty our wallet at a stroke. The farther we get away from this point the cheaper we will eat and without giving up tasting good dishes. Here is a guide to the best restaurants in Venice to eat cheap.
9. Beware of acqua alta
You may have heard about the acqua alta of Venice. This phenomenon happens due to a slight rise in the tide and partially floods the streets of Venice. Don't worry, as it is generally more annoying than dangerous. In the autumn months is when it happens the most, as it is a rainy season.
When the acqua alta appears, walkways are installed in some parts of the city, such as St. Mark's Square, to prevent pedestrians from getting their feet wet. However, it is recommended that you always pack waterproof shoes in your suitcase just in case.
10. Know the opening hours of monuments, stores and restaurants.
Venice's business hours are more similar to those in Europe than what we are used to in Spain. Stores open early, at 8:00, and close at 12:30. And in the afternoon, from 15:30 to 19:30. Restaurants start their lunch shifts at 12:00 and dinner shifts at 19:30. The restaurants closer to the tourist attractions have a more flexible schedule.
The monuments also open early, around 8:00 or 8:30 and can be visited until 17:30 in winter and from April to October until 19:00. This is in general, as each museum, church or monument has its own visiting hours but always in a very similar range to this.
11. There are special rules for tourists that we must know.
Due to the overcrowding and the immense amount of tourists visiting Venice, about 30 million a year, the city was forced to impose a series of rules related to tourism. The most important ones to know are:
In Venice it is forbidden to carry wheeled suitcases dragging through the streets. To safeguard its heritage and avoid noise, only hand luggage or suitcases with rubber wheels are allowed.
Tourists have to pay a tourist tax of 10 euros that will be applied to them when they book their accommodation.
It is forbidden to swim in the canals, eat in public spaces, throw garbage into the canals, ride a bike, go sightseeing in a bathing suit or stop on a bridge if you obstruct traffic. Any of these infractions can cost you heavy fines.
Fines for breaking these rules can reach up to 500 euros or even triple the amount if it is not the first infraction committed.