10 Best Restaurants for Inexpensive Dining in Venice
On a trip to Venice you can't miss its traditional food. The city, with a reputation for being expensive, is not easy to find places to eat well and cheaply, but here I will try to give you some clues.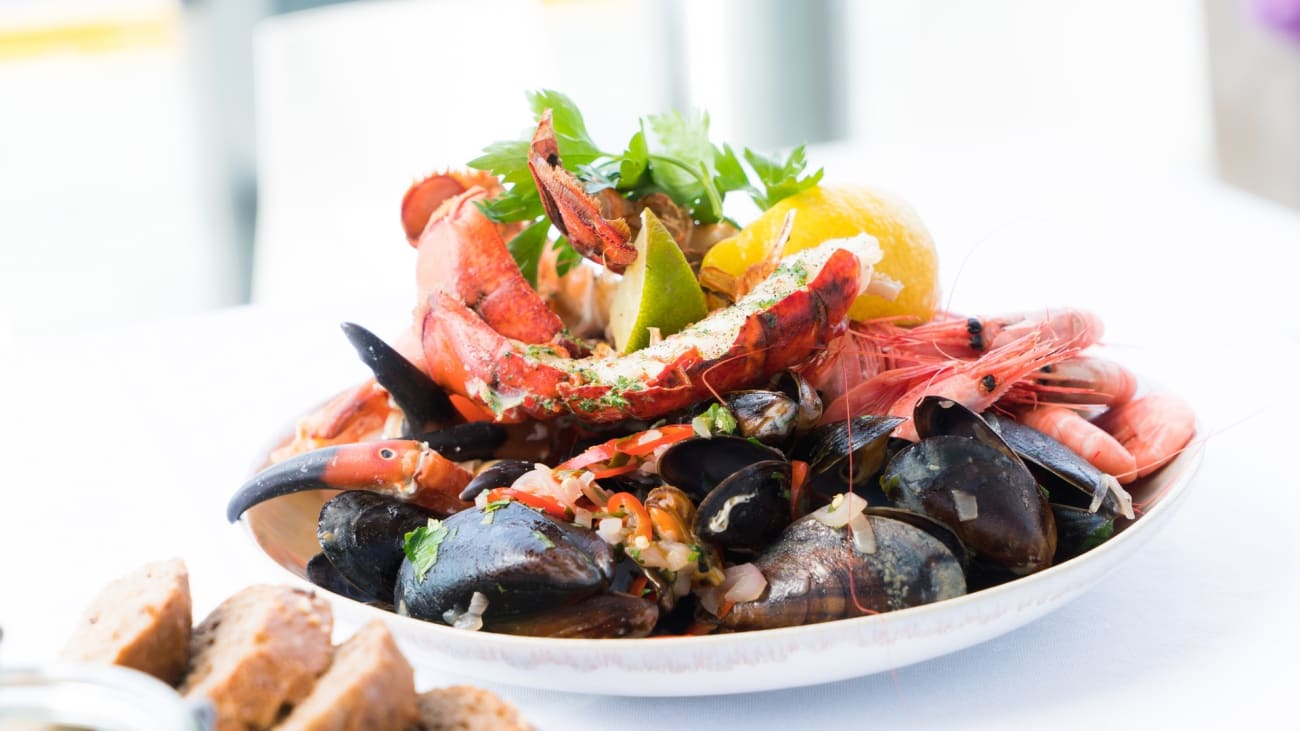 If cities like Rome or Florence have a reputation for being expensive when it comes to eating, Venice usually surpasses them in this aspect. The city of Venice has countless attractions and, although food is part of them, sometimes it is very difficult to enjoy a good Italian meal without leaving a good part of the budget.
To avoid the tourist traps I have made a small list of inexpensive places to eat well. In general, these places are divided into four categories: trattorias (traditional homemade food restaurants), bacari (similar to tapas bars and very typical of Venice), osterias (offering menus and informal food) and fast food restaurants (in this case, pizzas and pasta).
1. Bacareto da Lele, one of the most popular restaurants in Venice
Students, Venetians and tourists all agree that Bacareto da Lele is one of the most popular restaurants in Venice. This unanimity explains why its small space is always crowded with people looking for a place to eat well for a very cheap price.
To get to this bacaro you will have to move a little away from the main monuments of Venice. Specifically, it is located on the corner of Piazza Campo del Tolentini, in the Santa Croce district. Its culinary offer, although tasty, is not too sophisticated, as it consists of various types of cicchetti, paninis and other small dishes.
It is traditional to accompany the meal with a good house wine, although more and more Venetians are opting for a spritz as an aperitif.
In addition to the prices, the restaurant stands out for the owner's excellent service. The service is extremely efficient and, despite the influx of customers, everything usually comes out quickly and without delays.
Of course, you will usually have to order your food and drink and sit down to eat on one of the benches near the canal.
Practical info
Address: Fondamenta dei Tolentini 183 Santa Croce
Hours: Monday to Friday open from 6:00 am to 8:00 pm. On Saturdays, only open until 2:00 p.m.
Main dish: it is very difficult to choose among their cicchetti, so try a few. It also highlights its authentic homemade spritz.
2. Bar Puppa, the best fresh pasta with a wonderful service
Bar Puppa is a classic among Venetians when they want to eat good fresh pasta at a very good price. To get there you will have to go to the Cannaregio neighborhood, considered the least touristic and the most authentic of the city.
The place itself is nothing fancy, but it more than makes up for it with outstanding service and great homemade food. Much of its menu is offered as a set menu, with a plate of pasta or pizza, drink and coffee for approximately 15€. In addition, there is also a hamburger menu priced at around 12€.
An interesting aspect to avoid surprises at the time of payment is that this restaurant includes the so-called coperto in the price of the menu. This concept, which could be considered as a "service", is usually charged separately in many places in Venice and represents an increase in the bill of between 10% and 15%. One of the essential tips in the city of Venice is to keep this in mind.
If you decide to come here, you may have to use some of Venice's transportation, but trying some of the risotto, spaghetti carbonara or frutti di mare is really worth the trip.
Practical info
Address: Calle della Spezier, 4800
Opening hours: between 9:00 a.m. (breakfast available) and 11:00 p.m.
Main dish: Definitely their spaghetti al frutti di mare
3. Pizzeria L'Angelo, because you can't miss the homemade Venetian pizza.
Just for its location, very close to St. Mark's Square, this place deserves to be on the list of recommended restaurants to eat cheaply in Venice. If, in addition, you add the quality of its pizzas, the Pizzeria L'Angelo becomes an almost obligatory visit after touring the Doge's Palace.
With a fairly extensive menu of homemade wood-fired pizzas, about 30 different kinds, their prices are very reasonable, since the cheapest ones are around 6 or 7 €. The service is very good and orders are delivered very quickly. On the negative side is that, if you arrive at rush hour, the queues can be almost 1 hour long.
When ordering you should know that there are several sizes: medium (for one person) and family (for two). Unfortunately, there is no place inside to sit down to eat, so customers usually go to a square to sit quietly on a bench.
Practical info
Address: Calle de la Mandola San Marco
Hours: from 11:00 am to 10:00 pm
Main dish: I personally choose their spicy peperoncino pizza, but they are all very good thanks to the quality of the dough.
4. Join the Venetians at the Bacarando in Corte Dell Orso
In one of the most atmospheric areas of Venice, the one surrounding the Rialto Bridge, is Bacarando in Corte Dell Orso, one of the most popular places in the whole city. The only problem, apart from the difficulty of finding a place, is finding it, as it is located in a hidden alleyway.
If you manage to overcome this difficulty you will find a good variety of traditional Venetian food. The restaurant offers two ways to eat: cicchetti (the equivalent of tapas) or a la carte seated in the dining room.
If you choose the first option you will be able to choose between several of their cicchetti at a very reasonable price. Traditionally, they are accompanied by their wonderful spritz. Those who prefer the traditional restaurant format will not be disappointed, but they should know that they will be charged for the service or coperto.
Despite being well located with respect to some tourist attractions, most of the clientele is local, especially university students. On some occasions they organize live music performances.
Practical info
Address: Corte de l'Orso San Marco
Opening hours: opens at 10:30 a.m. and does not close until midnight.
Main dish: their lasagna of the day is great.
5. Enjoy the best service in town at Trattoria Alle Lance
A loyal local clientele is the best sign that Trattoria Alle Lance offers very estimable dishes for a price below average in Venice. This place is located very close to the Grand Canal in the area of the train station, in a rather hidden alley.
Besides being able to choose a la carte, the trattoria offers two different closed menus. The first one is around 12 €, to which you have to add the coperto. If you prefer, you can opt for a more expensive one, around 15 € more or less, with more elaborate dishes.
Keep in mind that the portions are very generous, to the point that many people have enough with the first course. In addition, they also have a good offer of wine at a very good price.
On the other hand, the trattoria has been able to win over its customers, locals or tourists, for its excellent service. If you have any questions, just ask and the staff is always ready to help and advise.
Practical info
Address: Calle Priuli Dei Cavalletti 108, Cannaregio.
Hours: between 10:00 am and 11:00 pm.
Main dish: the spaghetti with cuttlefish is unbeatable.
6. Taste the local wines at Osteria Al Bottegon: Cantine del Vino Già Schiavi
Osteria Al Bottegon is a true institution in the city. This traditionalfamily-run osteriais located just a few minutes from the Accademia Bridge, one of the most interesting bridges in Venice. Next to the restaurant is the San Trovarso canal, which provides a nice view if you decide to eat outside.
Its location off the city' s most touristy routes has possibly been what has allowed this osteria to remain virtually immune to the passage of time. The owners have long created a friendly and relaxed atmosphere in which to enjoy their extensive menu of more than 60 types of cicchetti.
Each of these tapas cost around 2 € and you can accompany them with the other great specialty of the house: wine. In this sense, the osteria offers an extraordinary selection of regional wines.
The downside of this good work is that it will be quite difficult to find a free place. If you have no luck or patience, you can always order the food to take away.
Practical info
Address: Fondamenta Nani 992 Dorsoduro
Opening hours: 08:30 am to 8:30 pm
Main dish: it is difficult to decide on just one dish. Since they are small, you can try a selection made up of the smoked tuna cicchetti with parmesan, the baccala alla vicentina and the dried tomato cicchetti.
7. Dal Moro's: fast and quality pasta
If you come out of visiting St. Mark's Basilica and you are not convinced by the restaurants in the area near St. Mark's, very close you will find a place where you can eat the best pasta at an incredible price. The Dal Moro only serves take-out food, but this has not prevented it from becoming one of the classics of the city.
The reason for its fame, apart from the price, is the quality of its fresh and homemade pasta. Its operating system is simple: first, choose what kind of pasta you want among the 8 varieties they offer; second, select the sauce (four cheeses, squid ink, pesto, tomato and garlic...); and finally, pick up the order served in a box and enjoy your meal.
The staff is very friendly and will tell you where you can sit down to eat, as Venetian regulations prohibit doing so in some places. Although it is best to heed the recommendations, it is not complicated to find a bench in a square to enjoy your meal.
Practical info
Address: Calle De La Casseleria,
Hours: Opens at 12:00 noon and closes at 5:00 pm.
Main dish: The spaghetti with Genovese pesto is really delicious.
8. Trattoria Ai Cugnai dal 1911, where gondoliers eat
In the Dorsoduro district, a short distance from the Accademia Bridge is the Trattoria Ai Cugnai dal 1911, a picturesque restaurant that offers great quality dishes at a very good price.
The restaurant's specialty is pasta dishes with fish, although you will also find different options. The atmosphere is very pleasant and the service is friendly and always ready to help.
On a curious note, if you have booked a gondola ride you may find your gondolier here, as this is one of the places they go to eat. In fact, this group has preference when it comes to receiving a table.
The restaurant has two dining areas. If you go to Venice in summer or spring you can enjoy an indoor terrace located in a courtyard. In bad weather, the restaurant has several tables next to the bar.
Practical info
Address: Calle Nuova Sant'Agnese, 857
Hours: from 12:00 noon to 3:00 p.m. and between 6:00 p.m. - 10:00 p.m.
6:00 p.m. - 10:00 p.m.
Main dish: their fish lasagna is worth a try, but leave room for the tiramisu for dessert.
9. Bacaro Quebrado, as if you had been invited to a Venice home
As soon as you enter Bacaro Quebrado you will realize that it is a special place. The atmosphere inside, quite small, and on the terrace is great, something that contributes to the cheerful attitude and politeness of the staff.
The place is located near the Santa Lucia station, a bit far from the tourist center, but it is easy to reach the area by vaporetto.
Given its size it is difficult to find a place, but I recommend you to be patient, as the reward is worth it. Its menu consists of a good variety of tapas, pickled fish and pasta. All with such a pronounced homemade seal that it will seem that you are eating in any house in the city.
Practical information
Address: 1107th Calle Larga dei Bari
Opening hours: 10:30 am to 11:30 pm
Main dish: in addition to its great desserts, its lasagna and the fabulous gnocchi with salmon and shrimp sauce are outstanding.
10. Gelateria Suso, because you can't leave Venice without tasting its ice creams
Although they are not restaurants in the strict sense of the word, no visitor to Venice should leave without trying its famous and delicious ice creams, including those who travel in winter to Venice. Among the many in the city, the Suso Gelatoteca, located near the Rialto Bridge, stands out.
If you have returned tired from an excursion to Murano, for example, there is no better way to recover than to enter this place. Its artisan ice creams are considered among the best in the city and, in addition, the prices are very reasonable.
Suso offers a wide variety of flavors and has baptized his creations with names like Opera or Bellini. Keep in mind that the portions are very generous, especially in the ice creams served with cream and wafer.
Practical information
Address: Via della Bissa, 5453
Hours: open from 11:00 am to 7:30 pm
Main dish: the walnut and fig ice cream and the nutella ice cream are great.