Marco Polo Airport Transfers
If you arrive in Venice by plane, you have several options to reach the city center (by sea or by road): here are some of them and how much they cost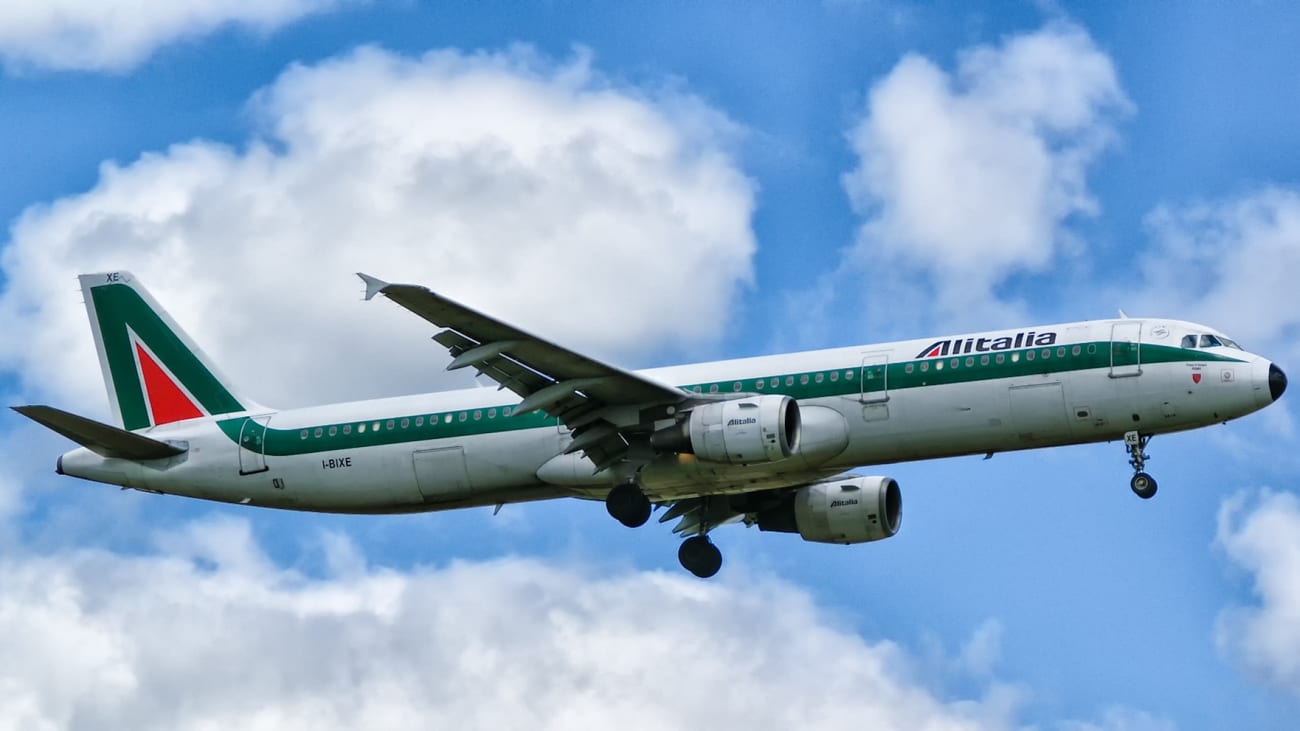 If you are traveling to beautiful Venice you will most likely arrive at its main airport, Marco Polo. Located just 8 kilometers from the city, you can take a bus, a private shuttle, or even a water cab to reach your hotel.
1. How to get from Venice airport to your hotel
2. Shuttle bus between the Venice airport and city center
With this bus shuttle service you will reach the city of Venice from its airport in just over 1 hour. It is the slower service of all, but if you do not have specific requirements or are not in a hurry, I recommend it as it is the cheapest of all. This transfer is done in a shared bus with air conditioning and transportation of your luggage (the sum of its length, width, and height should not exceed 59 inches).
Bus lines available
Airbus line 5 from and to Venice Piazzale Roma
Bus line 15 from and to Mestre train station
Bus line 45 from and to Favaro Veneto
How this service works
In addition, tickets for this transport are also valid for travel on all ACTV water services (except routes 16, 19, 21, and the Alilaguna or Casinò lines) for the next 75 minutes from their first activation, which is done onboard the transports themselves.
Please note that, once purchased, this ticket is non-refundable and that children under 6 years of age travel free of charge. These vehicles are adapted for travel with assistance animals, baby carriages, and wheelchair users, although the latter must pay an extra € 1.50.
3. Water cab between Venice airport and the city
Since you are traveling to the city of canals par excellence, you may feel like going from the airport to Venice and vice versa by water and aboard one of its water cab to go from Venice airport to the city center, the fastest way to get around the city. You will arrive at your destination in 20 to 45 minutes, depending on the number of stops the cab has to make, as it will drop off all passengers at the piers closest to their accommodations.
For all means of transportation, but especially this one, I recommend that you book your ticket in advance. Water cabs are a very popular means of transport in Venice and very much in demand by tourists and have a capacity of 10 people per boat, allowing a medium-sized travel bag per passenger and a minimum of two people per boat. You can take your water cab from the airport or from your hotel.
How this service works
To get from the airport to the city by water cab you will need to arrive at the airport pier, located 1600 feet from the arrivals area. You will have a maximum of one hour to get there and reach the counter of the company Albatravel 69. There, the staff will give you all the indications on how to get to the boarding pier and will suggest the nearest stop to get off the ship and get to your accommodation.
Please note that you can only take a medium-sized luggage bag with you (you will have to pay a € 5 surcharge to the driver for each extra item). The boats are not adapted to transport people in wheelchairs and the purchase of your service is refundable, provided that you cancel at least 24 hours before use.
Water cab service from your hotel to the airport
You can also use this water cab service to go from the center of Venice to the airport, to catch your flight back. In this case, you will have to indicate the address and name of your accommodation so that the driver will meet you at a stop near your hotel. To know how to get to the stop, the company will send you the location and exact time of departure, which you should confirm 24 to 48 hours before departure to the airport.
Vicky's Traveller Tip

If you decide to use the iconic water cab to go from Venice airport to the city, always book your seat in advance, as it is a very popular means of transportation.
4. Private transfer between the airport and the port of Venice
In case you are traveling to Venice to board one of the very many Mediterranean and Adriatic cruises departing from its port, read this. The most comfortable and fastest way to get directly to the port terminal upon your arrival in Venice is through this private minivan transfer between the airport and the port. You will arrive at the Venice maritime terminal, located between Tronchetto Island and the San Basilio area, in about half an hour.
How this service works
Upon arrival, a private driver will be waiting for you in the arrivals area with a sign with your name on it. Please note that the driver will wait for you for a maximum of 1 hour after your plane has landed, taking into account of course possible incidents or delays with your flight. The vehicle will drop you off at the port terminal from where your ship departs and allows one piece of luggage per passenger of 20 kilograms maximum (no extra luggage accepted).
It is important to know that these private transfer vehicles are not adapted for people in wheelchairs, that your booking is fully refundable if you cancel 24 hours before the date of the transfer and that when you make your reservation you must provide information about your cruise such as the name of the ship you are taking, its docking time, disembarkation time and re-embarkation time, data that will be provided by the cruise company.
Private transfer between the airport and the port
For the return, once you disembark from your cruise and want to go to the airport to catch your flight, this private transfer service to go from Venice port to the airport works in the same way, as the driver will be waiting for you at the terminal outside the terminal of your ship with a sign with your identification.
5. Some interesting activities in Venice...
So, do you already know what you are going to do when you are there? Venice is an amazing city where you won't get tired of walking around, but you can't miss some of its main attractions, such as the Doge's Palace. Here is a practical guide on how to visit one of the most emblematic points of the city: Doge's Palace Tickets.
And if you feel like going out of the city center to visit the marvelous islands of Burano and Murano, do not worry because several organized excursions take you there and back on the same day, so you can continue your trip without much worry. Here is my article about it: Murano and Burano Day Trips from Venice.
Frequently asked questions
How far from Venice is Marco Polo Airport?

Situated only 14 km (8.6 mi) north of Venice, Marco Polo Airport is only a 25 minute drive away from Venice.

Can I really get a boat to Venice from Marco Polo Airport?

There are certain luxury transfers available, where you can get a boat ride (water taxi) to Venice. Though they don't specifically say so in the title, the private transfers to Venice tend to be via water taxi, and are a great introduction to your time in Venice.

How early should I arrive to Marco Polo Airport before my flight?

Compared to more modern airports, Marco Polo Airport is a fairly modest affair, and the queues and times reflect this. For this reason, you'll want to arrive at least 2 hrs 30 mins before your flight, and 3 hrs if it's during a weekend, peak period or transatlantic flight.