Best Activities and Glass Workshops in Murano and Burano
If you want to soak up the Venetian talent and culture, the activities or workshops available on the islands of Murano and Burano are the best option. Do you want to know in detail the available options? Read this compilation of experiences carefully!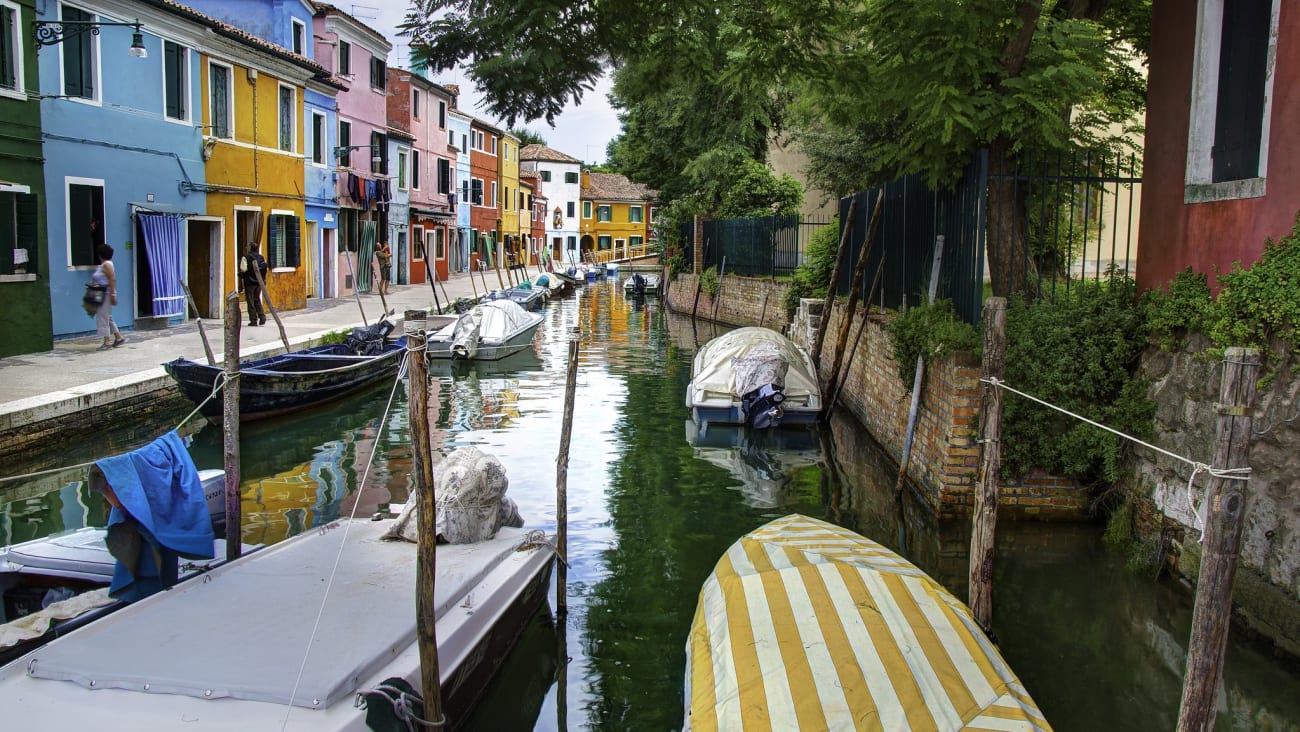 With Venice's impressive monuments, its Grand Canal cruises and its rich gastronomy, there is plenty to see and do in Venice. However, the world doesn't end on this great island; so if you have a travel itinerary of three days or more in Venice seriously consider expanding your travel experience by visiting the other islands in the lagoon.
Known as one of the favorite escapes from the always fervent Venice, going to Murano and Burano is quite an adventure. The small islands located north of the lagoon offer all kinds of activities to enjoy, here are the most interesting for you to make your own selection.
1.Torch glass creation workshop
The work of creating glass pieces with a blowtorch is a modern and widespread technique that allows working with small pieces. With this type of experience you will learn how the pieces are made step by step, first with a demonstration by the artisan who explains the technique based on examples and then guide the group through the creation of some simple glass elements.
Useful information
Location: Murano Island.
Price: This type of experience is available from 45€ euros per person.
Duration: Approximately 2 hours.
Can it be done with children? Due to the equipment and tools used are not recommended for children.
2. Experience to know a real Murano glass workshop
In Murano you have the opportunity to see inside the workshops of artisans and take a first-hand look at the whole process of creating the pieces. One of the artists themselves will take the small group of tourists through a real glass factory to understand the production process step by step and see how the glass masters make their works. If you travel to the island on your own, keep in mind that you should arrive at least 15 minutes in advance to the factory.
Useful information about Murano
Location: Murano Island.
Price: This type of experience is available in Murano from 20€ per person.
Duration: Approximately 1 hour.
Can it be done with children? If you are traveling to Venice with children, they can join this experience.
3.Glassblowing initiation workshop in Murano
This type of experience takes you into the heart of a Murano glass factory so you can learn the basic technique of glassblowing and create an authentic piece of Murano glass yourself. The first part of the workshop involves hands-on exercises without hot glass and then with glass; it is a physically demanding experience so you will need to come prepared although the team of artisans accompany you at all times. You will be able to blow your own cup or small vase that will be ready to pick up the next day after finishing the hybridization process.
Useful information
Location: Murano Island, in workshops such as Wave Murano Glass.
Price: This type of experience is available from 195€.
Duration: The workshop has an average duration of 3 hours.
Can it be done with children? Children are not allowed to participate in this workshop, the minimum age is 16 years old.
4.Workshop to design your own Murano glass sculpture
This type of experience takes the traveler through the process of creating a custom piece of Murano glass in a traditional factory; you can bring an outline with your own ideas to bring it to life in front of your eyes through the skills of an expert craftsman. The final piece will be ready before the end of the experience, although it will need to cool for two days before it can be taken home; you will have the option to pick it up or request a delivery.
Useful information
Location: Murano Island
Price: This type of experience is available from 595€. It is a fully customized individual tour in which you will take away an authentic piece of Murano glass.
Duration: Book at least 2 hours at the factory to enjoy this experience.
Can it be done with children? It is a perfect experience to enjoy with children and family.
5.Take a private lesson with master glassmakers
If you are interested in the art of glass blowing and want to learn the basics or you have the basics but would like to improve, seriously consider taking a private class with a master Venetian glassmaker. You will discover before your eyes an ancient technique and see a work come to life and take shape; then it will be your turn to apply what you have learned to bring your own creation to life.
Useful information
Location: Murano Island
Price: From 60€.
Duration: You should reserve at least 2 hours for this experience.
Can it be done with children? Recommended from 16 years of age.
6. Tour to the Glass Museum in Murano
Located on the Grand Canal of Murano, the Museum of Glass is a must experience to understand the peculiar art of blowing so closely associated with the evolution and history of this small island. The facade of this space exhibits the flowery Gothic style, characteristic of Venice. Composed of nine rooms here are presented some of the most impressive works of glass art made by man. Pay close attention to the impressive crystal chandeliers hanging from the ceiling of the halls.
Useful information about Murano Glass Museum
Location: Murano Island
Price: The entrance fee to the museum is approximately €10 per person.
Duration: Reserve at least one hour of your itinerary for a complete tour of the museum.
Can it be done with children? Yes, the kids really enjoyed this kind of experience and the beautiful pieces inside.
7. Tour to meet the most famous glass artists in Murano
In addition to the Glass Museum, on the island of Murano you will find small showrooms that the most famous artists of Murano have installed in the location of their workshops. On your excursion to get to know the traditional art of this region of Venice, it is worth spending some time, at least in the main ones. My particular favorites are:
Bruno Fusato SignorettiBrunois an internationally renowned figure and a world-famous artist; he became internationally famous because his glass figures knew the traditional creative spirit with the new ways of expressing contemporary art. After the artist's death in 2004 the business passed into the hands of his daughters. His showroom and store is located on the Island of San Pietro, near the Serenella Canal.
Massimiliano SchiavonAnothergreat Murano talent known far beyond the borders of Venice. Massimiliano became famous for the particular anatomy of his creations and for the fantastic way in which he imbues his glass works with color. Although his pieces are not cheap, it is well worth visiting the exhibition tents to admire his art up close. You will find two showrooms dedicated to Massimiliano Schiavon's work, one on San Pietro Island and the other on San Stephano Island in Murano.
Location: Murano Island in San Pietro and San Stefano.
Price: Free admission.
Duration: Less than an hour to walk through the exhibits.
Can it be done with children? It is a perfect activity to do with children in Murano.
How to get to Murano and Burano from Venice
Going to Murano and Burano is part of the daily life of many Venetians who travel from the small islands to work or sell their products; additionally, due to the popularity and attractiveness of these destinations, a trip to Murano and Burano is one of the most popular excursions that can be made from Venice. Consequently, to move to the islands north of the lagoon there are many alternatives. Here are the main ones explained very briefly.
Group excursions An economical and practical option that takes small groups of tourists from greater Venice to the islands of Murano and Burano to see the highlights of each of them. They depart every day from Venice.
Private Excursions Private or group excursions are ideal if you want to enjoy a personalized treatment with an exclusive guide. Many of these excursions also include some of the activities and workshops we discussed in this article; others combine the island tour with cruises along Venice's Grand Canal.
Public transportation The vaporetto is the public transportation service used in the Serenissima. It is a high-speed transport service that moves between the main Venetian canals and between the islands of the Grand Lagoon.
Water cab: Private luxury transport service that will take you from your hotel to your destination on the islands, usually expensive.