Venice in 4 Days: the key elements so you don't miss anything
Venice is a city that accumulates countless charms. If you are only going to have 4 days to visit it, we show you how to optimize your time to the maximum and see the essentials.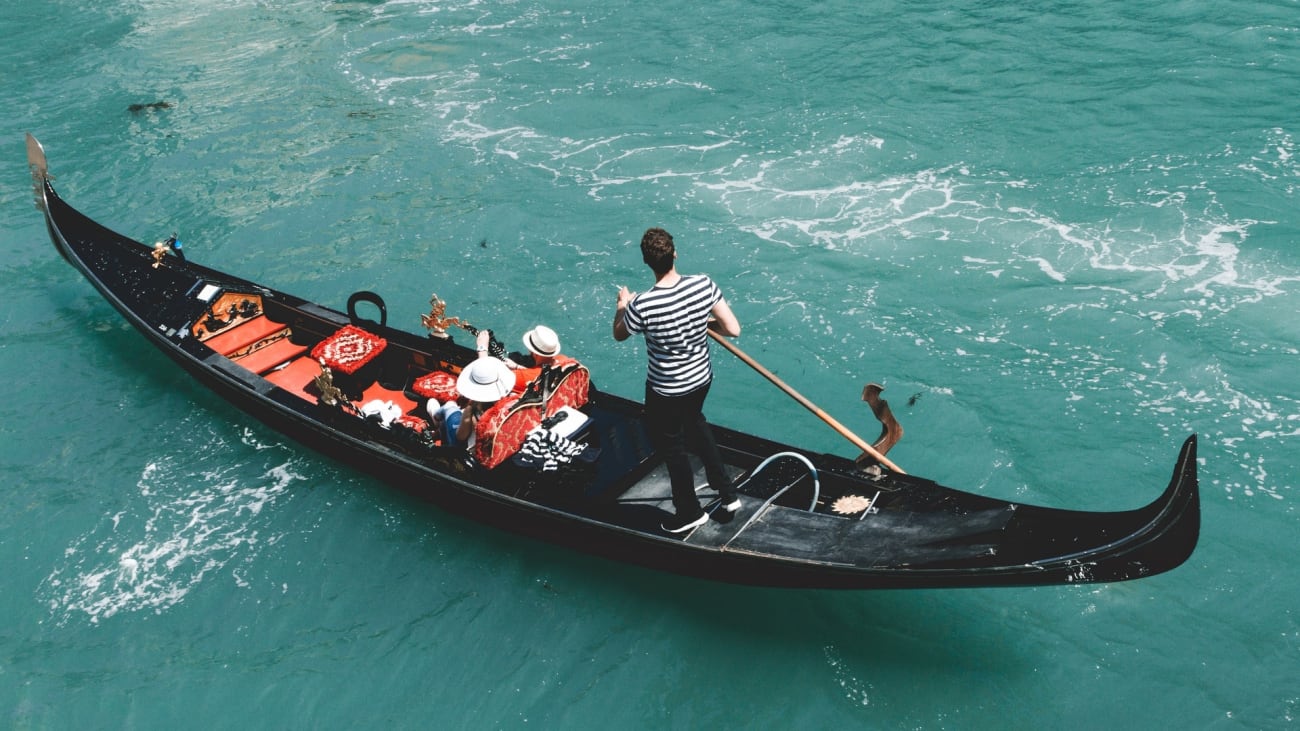 Venice is one of that small group of unrepeatable cities. Its air between elegant and decadent, its incredible history, its artistic heritage, its canals... La Serenissima is, without a doubt, a place to get lost in while discovering new things every minute.
If you visit it and you only have 4 days, then you should travel knowing very well what you want to see. Or the best way to visit the essential while avoiding fatigue or Stendhal Syndrome. In this article I show you how to organize your visit to the city of canals in 4 days without dying in the attempt. If you want to learn more, you can always check more details here about what to see and do in Venice.
Day 1: Immersion in the must of historical Venice
Venice is famous all over the world for its artistic heritage. A legacy that is palpable in every street, on every corner and, practically, on every tile. Renaissance star architects such as Palladio, Sansovino or Lombardo left in the city of canals examples of their best art. We will begin, therefore, getting to know this romantic and artistic Venice that captivates so many visitors. First stop: St. Mark's Square. Then we will cross the Rialto Bridge and have lunch at Campo de Santa Margherita.
Start in the heart of Venice: St. Mark's Square
I can't think of a better way to start a visit to Venice than by going to St. Mark's Square. Undoubtedly, the most representative urban space of the city; especially for the presence of the imposing St. Mark's Basilica. An exceptional monument of Byzantine origin and with no less than 5 domes. The Campanile is not far behind in terms of quality and grandeur: its 98 meters will give you great views. I show you how to enjoy both monuments to the fullest.
Visiting both monuments at your leisure will take you 2 hours (unless you decide to see the Museum, the Treasury or the Golden Spade, which would take longer). However, I advise you to go with all the information you need. You will find here all the information on how to visit St. Mark's Basilica.
Cross the Rialto Bridge
We leave St. Mark's Square for a moment and go to the Rialto Bridge, about 450 meters away on foot. This will give us the opportunity to get to know one of the icons of Venice. The Rialto Bridge is a late Renaissance bridge 48 meters long made of stone. It highlights the structure of semicircular arches culminating in a central arch topped by a pediment.
From there you can enjoy great views of the Grand Canal. In fact, nothing prevents you from lingering a bit in this space. Find out more about what to see on the Grand Canal here. You can also browse (and buy) something in the various souvenir and craft stores that are nearby on both banks of the river.
Heading to Campo di Santa Margherita for lunch
Once we have crossed the Rialto Bridge, we will head to Santa Margherita. A charming square full of charm in which to eat something and recharge your batteries. What I advise you to do is to take the route that follows the canal to your left. It will be a golden opportunity to wander around Venice. Some remarkable churches will come your way:
Church of Sant Aponal;
Rectory Church of San Polo;
Church of St. Thomas.
Along the way, you will have crossed two narrow canals before reaching Campo Santa Margherita. The walk will have been about 20 minutes, not long but, if we add it to the route behind us, enough to sit and eat. In Santa Margherita, a rectangular square flanked by beautiful traditional Venetian buildings, you'll have everything: restaurants, bars and even take-away pizza places.
Palazzo Vendramin and relax a bit
To wash down your meal, nothing better than a stroll with an artistic dessert. Five minutes from Santa Margherite, in the direction of the Santa Margarethe River, is Palazzo Vendramin. You can contemplate it from the other bank or cross the bridge and take a closer look. This Gothic palace is one of the symbols of Venice, so it is well worth a visit.
Once the visit is complete, we can go back and a 10-minute walk away awaits us in the gardens of Ca'Rezzonico. A haven of peace in which to sit or lie down on the lawn and, why not, let yourself fall asleep. Once rested, the best thing to do is to return to San Marco in the best possible way in Venice: taking a vaporetto!
Return to St. Mark's by vaporetto
A great idea if we want to tour the city enjoying the views provided by the Grand Canal. Here you can check the prices of the vaporetto:
Take it from the Rialto Bridge;
Go to the nearest dock at Ca'Rezzonico.
To learn more, here you have more information about everything you need to know to get around by vaporetto. The ride will reveal the beauties of Venice as seen from the Grand Canal itself. We will also be able to admire another of the icons of Venice: the Church of Santa Maria della Salute. We will be very close to St. Mark's Square.
Depending on the time of day, it may already be dark and we can admire it illuminated at night. The best way to end the day. Especially if we top it off with a dinner in the vicinity of St. Mark's Square. Here are the places to dine around San Marco.
Day 2: Strolling around Venice and cruising the canals by gondola
The second day in Venice is the day to get to know the city. You've already seen some of the must-see sights. Now you can linger a bit and go for experiences. So, you can continue your exploration of St. Mark's, then wander the back streets of Venice and finish off with a gondola ride before heading to dinner and getting ready for a bit of a party.
A bit more culture
We started a new day, again in St. Mark's Square. And did you think you had already seen everything in this incomparable Venetian space? There are still a few exceptional monuments. For example, the Martian Library, designed by Sansovino.
Once we have finished, we can wander around the San Marco area, the area of Venice that is embraced by the Grand Canal separating it from San Polo. Interesting alleys await us here, as well as imposing monuments and spaces. We highlight these must-see monuments:
Campo di San Angelo;
La Fenice;
Scala Contarini de Bovolo;
Bridge of Sighs;
Doge's Palace.
These are just a few ideas. Venice is a city full of monuments of great quality. Here is more information about the best monuments in Venice.
Gondola ride
One of the most desirable places to take a gondola ride is the area around La Fenice. It is a much better experience to ride a gondola on the narrow canals than on the wider waterways such as the Grand Canal. In the Fenice area you can rent a gondola for a ride.
My advice: make sure you are dealing with reputable gondoliers, as there is a lot of roguery and "pirate" gondoliers are not uncommon. Another issue is, of course, the price. Few things are cheap in Venice.
Gondola rides are usually charged by time; periods of between 30 and 50 minutes are most common. Prices for this time interval range from €20 to €80. My advice is that you go to Venice knowing all the information about it to avoid unforeseen events. Here you have detailed information about the prices to go by gondola.
Venice by night
Nighttime is especially good for Venice. The illumination on the waters of the canals gives the city a halo of magic and romanticism. There are several plans you can make. The first of all is, of course, dinner. There is no shortage of places in Venice to do this. Usually the most popular area for dining is Canareggio. Its authentic atmosphere and its wide range of restaurants and take-away pizza stores make it a great choice.
If after dinner you feel like doing something else, Venice offers you that possibility! Discover here the best things to do at night in Venice. You can also attend a musical or cultural event. On the official website of the city of Venice you can check some events taking place in Venice. Some of them are free and take place in the evening.
Day 3: Venice museums and Jewish Quarter
We continue our cultural tour of Venice, this time through its museums. An opportunity not only to contemplate the beauties they host inside. It is also a great opportunity to see some of the most beautiful buildings in Venice, since many of these museums are housed in ancient palaces. We will also complement this cultural visit with a tour of the Jewish Quarter, one of the oldest in Europe.
The Venetian museums
Venice is one of the cradles of European culture. Great painters and composers had in Venice their homeland or place of work. All this has bequeathed us a handful of places to remember their work. Visiting the must-see museums of Venice can take you a good part of the day. I advise you to optimize your time taking into account the means of transport at your disposal. Here is more information on how to get around Venice. These are the museums you can't miss:
The Jewish Quarter
I advise you to set aside some time during your visit if you are going to see Ca D'Oro. And is that very close to this palace and art gallery is the Jewish Quarter. A place worth visiting for the enormous historical and architectural heritage it treasures. It is located just 15 minutes walk from Ca D'Oro.
It is considered one of the oldest Jewish quarters in Europe. There you can relive the story of the Jew Yorick, the protagonist of Shakespeare's The Merchant of Venice. Don't miss the heart of the area, the New Ghetto Field. An open square where you can contemplate the beautiful traditional Venetian architecture without filters. A good finishing touch to this visit can be to discover the Jewish Museum.
It has been a full day of culture. If you still have time and energy to spare, you can unwind a bit with a more relaxed plan. And, perhaps, more oriented to children, if you are traveling with your family. I leave here all the information you will need to visit Venice with children.
Day 4: an escape
It is already the last day. We have seen the essentials of Venice, but we still have something left: the variety of places located far from the center that are nevertheless very worthwhile. I'll lay out some getaway ideas and show you how to make the most of them.
Excursion to Murano and Burano
You can't leave Venice without visiting one of these two places located on two islands in the Venetian lagoon. You can travel to them by vaporetto or with guided tours to Burano, Murano and Torcello that include transportation in the price. If, however, you want to go on your own, you can check here how to go to Burano and Murano from Venice.
These are very traditional places, with very low and colorful houses that are a great plan to spend about half of the day. You can find out here more details about what to see in Murano and what to see in Burano. I advise you, in addition to wandering the streets, to visit the famous glass workshops of Murano. Knowing the traditional way of life and craftsmanship of these small places will perfectly complement your visit.
The Lido
Another option is to make a trip to the Lido, a perfect beach to opt for a relaxing last day. Something to which contributes not only the sea but also the local atmosphere that surrounds it. You can reach it by vaporetto, which depart with a frequency of about 15 minutes. You have the following points to take the vaporetto:
From Venice Central Station and Bus Station: 30 minutes;
From St. Mark's Square: 15 minutes;
From Rialto: 30 minutes;
From Punta Sabbioni: 15 minutes.
If you are thinking of going to the Lido, it is probably because you will be visiting Venice in good weather months. If so, here are some other things to do in Venice in summer.
And that's all. The 4 days are over and you can take the plane with the certainty that you have seen the essentials. However, don't hesitate: Venice is one of those cities you always come back to!
Day 1
Monuments: St. Mark's Basilica, Campanile, Rialto Bridge, Santa Maria della Salute, Palazzo Vendramin
Experiences: ride the vaporetto, lunch at Campo di Santa Margherite relax in the Ca'Rezzonico Gardens
Approximate duration: from morning to mid-afternoon
Day 2
Monuments: Biblioteca Marciana, La Fenice, Scala Contarini de Bovolo, Bridge of Sighs, Doge's Palace
Experiences: stroll through San Polo, sail the gondola, dine at Canareggio, attend events
Approximate duration: all day
Day 3
Monuments: Accademia Gallery, Ca D'Oro, Ca'Rezzonico Palace
Experiences: Discover Venetian masters, meet the Jewish Bario
Approximate Duration: From morning to mid-afternoon
Day 4
Monuments: Streets of Murano and Burano
Experiences: Visit the glass workshops of Murano, sunbathe on the Lido
Approximate duration: From morning to mid afternoon