Tips for Traveling to Disneyland Paris
Any visit to Paris deserves at least a one-day getaway at Disneyland. If you want to know how to make the most of every second and make your experience even more magical, take note of the tips shared below.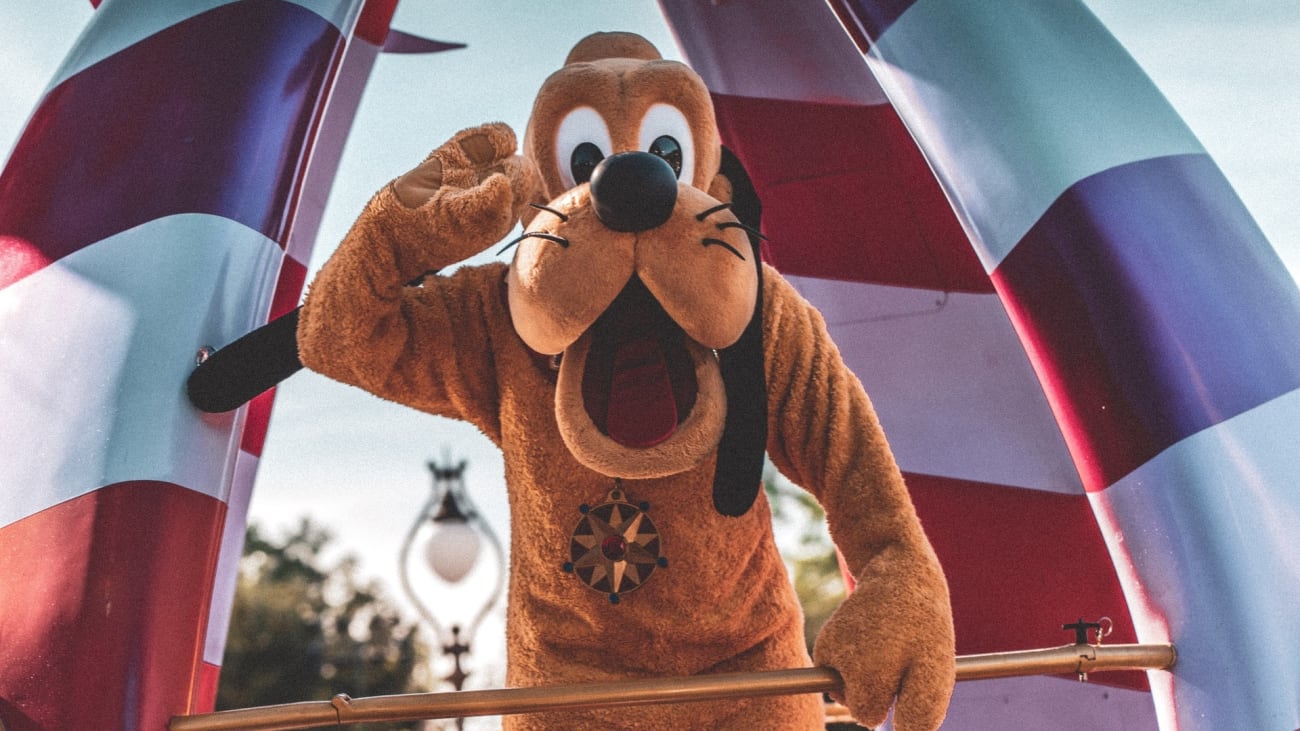 Going to Disneyland from Paris on weekends to enjoy a few hours of fun with friends and family has become a new French tradition in itself. Additionally, it is one of the reasons why thousands of tourists flock to the City of Light every season.
If you have selected Disneyland as your next destination, congratulations! There is so much to see and do at Disneyland that I am sure you will have a great time; but if you are really committed to the cause and want to get the most out of your adventure, check out this compilation of tips, designed to save time, money and effort on your next visit to Disneyland.
1. Buy your Disneyland tickets in advance.
Buying your tickets in advance has many advantages, not only does it give you the opportunity to find cheap Disneyland tickets during off-peak seasons, but it also saves you from wasting valuable time at the park's ticket office.
Fortunately, there are several ways in which you can purchase your tickets in the virtual environment. Some are offered by tour companies that take you from Paris to Disneyland and back in private and exclusive transportation.
2. Download the Disneyland App.
A must for a day in Paris is to download the Disneyland App beforehand. This important resource, developed as a help system by the Disney Company, will be your most valuable tool during the whole excursion since it will provide you with reliable information to help you decide how to move around the park.
Attractions:
The application shows you the waiting time at all the park's attractions, as well as information about those that are closed for repairs. A trick to avoid constantly browsing through the long list of Disneyland Paris attractions is to add the ones you are most interested in to the favorites section.
Characters:
Our favorite Disney characters walk around the park to interact with the public and take pictures. The application gives you information about which characters will be walking around during the day, where they will be and in which time slot you will be able to meet them.
Shows:
As you probably know, Disney's show itinerary is constantly changing from one season to the next. The Disneyland App will let you know which shows are performing on the day of your visit, where they are performing and at what times.
Restaurants:
The app gives you a list of all the restaurants in the Disney park with easy access to all the menus.
Download links:
3. Discover the alternative to the Free Fast Pass
Disneyland had a service that we will all miss: The FastPass, an option that allowed us to select an access ticket for attractions in high demand. The ticket offered us a time range in which we could access the attraction without waiting in line. The only drawback was that the passes were limited in terms of users and attractions.
Disney Premier Access
The service that replaces the FastPass is called Disney Premier Access, and to use it you will need to download the Disneyland app and register. The operation is very simple: when you arrive at Disneyland, you link your ticket to the application, select the attraction you want to visit and the number of participants. Then the application generates a QR code and gives you information about the exact time you can enter without queuing.
Important information:
Not all attractions are available for Disney Premier Access. This service can be requested only at: Big Thunder Mountain, Phantom Manor, Peter Pan's flight, Ratatouille, Buzz Lightyear, Star Wars Hyperspace, Star Tours, The Twilight Zone, Utopia, Indiana Jones and Orbitron.
It is not exactly an inexpensive service. It has a minimum cost of 5 € per attraction, it is valid for only one attraction and the price may increase depending on demand.
4. Take advantage of the Single Rider
The Single Rider is a free service offered by Disneyland that you can take advantage of to save time. It is a special queue for those who can or want to ride the attractions alone. The operation is very simple: if an attraction is designed for a 4-person car or trolley and a family of only 3 members approaches, the operator will place the family in the car and take the extra participant (single rider) from the alternative queue.
Important information:
This benefit is not available for all attractions. You will be able to use it on: Star Wars Hyperspace, RC Racer, Toy Soldiers and Ratatouille: the adventure.
Although you will be able to do the Single Rider finale with your friends, remember that you will not be able to get on the attraction together, the operator will call you one at a time.
5. Organize your schedule and prioritize attractions
A little bit of planning before your arrival to the Disney parks will help you a lot. Besides downloading the Disneyland app, I recommend you to have a small list of Disney attractions you want to go on and observe the app days before your trip, the behavior of the lines with the minimum and maximum waiting times. This tip has helped me to take advantage of the best time gaps on high demand attractions.
If you will be at Disney for two or more days, I recommend that at least one of those days you arrive at Disney park opening time and go first to Crush 's Rider attraction located at Walt Disney Studios park. It is one of the most demanded rides and the lines get impossibly long.
On the other hand, if it is your first time in Disneyland and you are only going for one day, ignore the previous advice. In this case arrive first at Disneyland Park, walk down Main Street and enjoy the beautiful Sleeping Beauty Castle. This area is the most beautiful in the whole park.
6. Choose the right time to travel to Disneyland
Knowing which is the best time to travel to Disneyland is extremely important. However, there is no simple way to answer this question and it will depend a lot on your priorities and the kind of experiences you want to have.
A formula that is repeated almost all year round, except for the weeks of massive influx such as winter or summer, is that the first days of the week the influx to the parks decreases considerably. The reason is simple, people who live in Paris take advantage of the weekend break to spend a fun afternoon at Disneyland; however, during the week these same families are at work or at school.
7. Don't wear sandals
Even if you visit Disneyland in the summer, sandals are not appropriate footwear since you might lose some on busy rides. In general, avoid wearing any footwear that comes off your feet easily or that may feel uncomfortable after a few hours of walking. In these scenarios, practical and comfortable sneakers are usually the best footwear to wear.
8. Protect yourself from the weather
No matter what time of the year you visit Disneyland, considering that you will be outdoors for several hours, you should be properly prepared for the prevailing seasonal weather.
In warm weather A pair of sunglasses, SPF factor 30 or higher, and an umbrella in case you have to stand in long lines under the sun.
In cold weather A sweatshirt or coat depending on the weather, thermal clothing in the months when the Parisian winter lashes, winter hats and gloves, also have on hand a poncho or an umbrella for the rain.
9. Fill your backpack with everything you need
When visiting Disneyland you should be properly prepared for all the needs that may arise. A backpack with some accessories or essential items will make your visit much more pleasant. Here are my recommendations.
Bring your own water bottle because it is expensive in the parks. For this you have two alternatives: plastic thermos or metal thermos, keep in mind that glass containers are forbidden inside the park.
Bring a portable charger. You will use your cell phone a lot not only to take pictures but also to check the Disneyland app.
Put all important documents in a separate case or pocket.
Bring some snacks to eat. During the queues you may get hungry and you will not be able to move around to buy food.
Bring napkins and Kleenex.
Even in summer, bring a light sweatshirt for the evening.
Bring a chapstick. The strong wind on some rides can be very drying to the lips.
10. Take advantage of the Rider Switch pass
Disney attractions are regulated according to their target audience and some of them have height limitations. If you are traveling with small children and want to go on rides that are not designed for them, a Rider Switch Pass is your best option.
This special pass is designed so that parents traveling with small children can enter the attractions one at a time without having to repeat the end. The way it works is very simple: you must request the Rider Switch pass, when you arrive at an attraction where the child cannot get on, one of the two parents will line up and get on the ride while the other waits outside. Then the 2nd parent can get on without queuing and swap roles.
11. Plan and reserve your meals
With the Disneyland App, in addition to working for the attractions, you can organize your meals for the day. From the app you can perform two important tasks.
Reserve a table, even months before your trip at the park's most popular restaurants such as Bistrot Chez Rémy or Captain Jack's.
Order and pay for your food directly on your cell phone. When you are in the park you can order food on the app and avoid lines at the restaurants. When you place your order, the application gives you a waiting time that is usually 15 or 20 minutes. Some of the Disney restaurants that have this service available are Café and Casey's Corner.
Disney parks are known for having a varied number of restaurants and food establishments. Disneyland is no different and its creators have made an effort to create a varied catalog of options not only in terms of food styles but also in terms of budget. When planning your meals for the day you can consult this information about the best restaurants in Disneyland Paris. Although on average the food in the Park will be a little more expensive than in the city, you are sure to find something to suit your needs.
12. Stay at the resort
Although hotels in Disneyland are somewhat expensive, it is important to bear in mind that staying in these facilities implies several advantages. For example, you can access the Disney Parks before the normal public, which means that you can go up practically without queues to the most demanded attractions.
Likewise, when staying at Disneyland hotels you will be able to hire meal plans which include lunch and breakfast at the park's restaurants.
13. Take advantage of parades to ride rides and attractions
Another great trick that will allow you to avoid long lines at the attractions is to attend them when the rides take place. The reason is simple, park goers, excited to see their favorite characters parade, all concentrate on Main Street and the attractions are practically empty. The rides have an average duration of 20 minutes.
14. Arrive early for Disney Illuminations
A show not to be missed is the Disney Illuminations; it takes place every night at Sleeping Beauty Castle. It is a light and fireworks show that projects endearing stories for about 20 minutes. However, like the other shows at Disneyland, this one usually concentrates a large number of people, so it is advisable to always keep in mind the time of the show and arrive at the Plaza an hour before to ensure a good seat.
It is very important to check the itinerary because Disney show hours vary from one season to another; in summer and spring the parks have extended hours but during winter the closing time is much earlier.
15. Consider purchasing a Disneyland Annual Pass.
Finally, if you are a fan at heart and enjoy the idea of visiting Disney several times in a year, the Annual Pass is an option you should consider. With this type of service, Disney assures you entrance to both parks whenever you want and other benefits. For the Annual Pass you will find four categories: Discovery, Magic Flex, Magic Plus and Infinity. Annual Passes are available in two formats:
Single payment. Starting at 210 € for the most economical option.
Payment in installments. Requires an initial payment of €60 and 11 monthly installments starting at €14 for the most economical option.