Hop on Hop off Bus Tours in Paris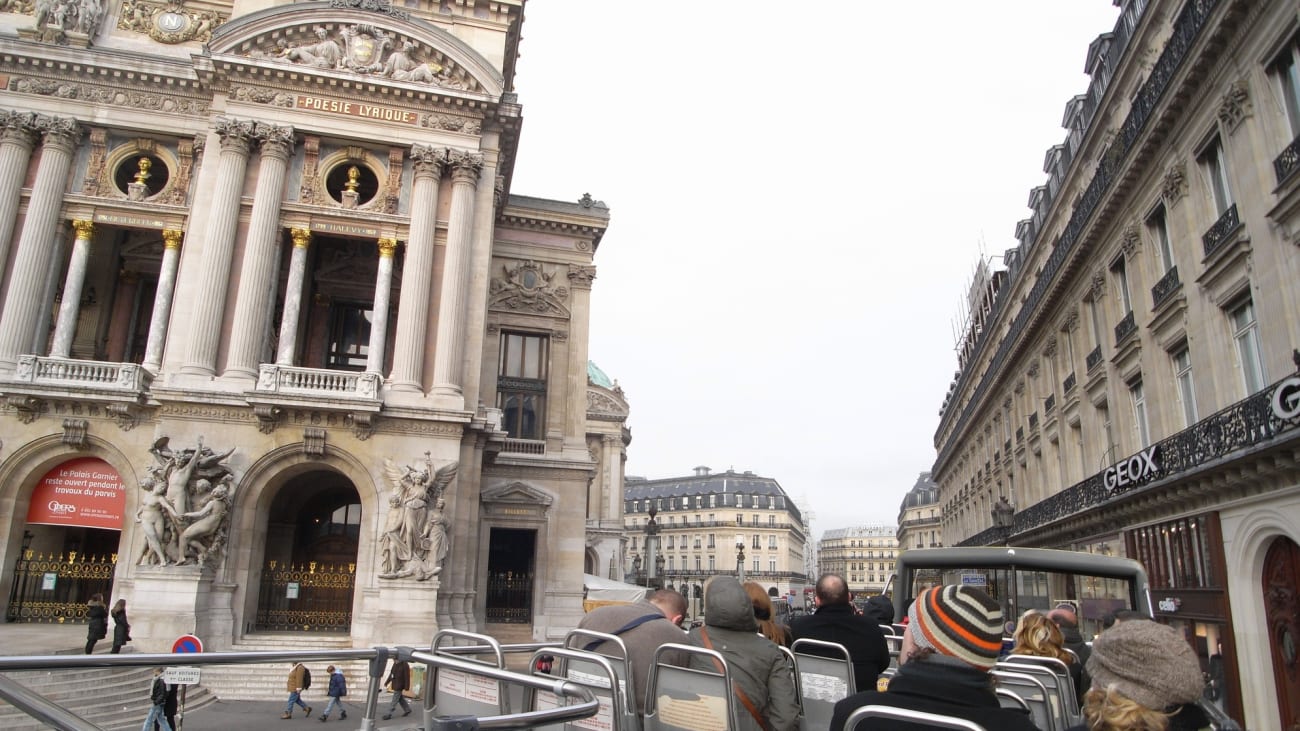 Traveller tips
Helpful advice from us and our travellers so you can enjoy your experience to the fullest.
How long is a Paris Hop-on Hop-off Bus Tour?
Most routes are between 1-2 hours and are comprised of around 10 stops.


What landmarks will I see in a Paris Hop-on Hop-off Bus Tour?
Depends on the route you choose, but most of them will take you around the Eiffel Tower, the Louvre Museum, the Arc De Triomphe, the Champs Elysées and other landmarks.


What time of the day is best to ride the Hop-on Hop-off Bus?
If it is your first time in Paris, probably the best idea is to take the morning tour, as you will see all the landmarks during the daytime and enjoy the best sights of the city. If you already know Paris or you are looking for something different, maybe you should try the evening or night tours and see the Eiffel Tower, the Opera Garnier and Notre Dame all illuminated at night.