Dubai in November: the itinerary of your trip to make the most of your visit
If you go to Dubai in November, take advantage of the good weather to get to know the city better and enjoy the amazing cultural and leisure events announced, you will have a great time!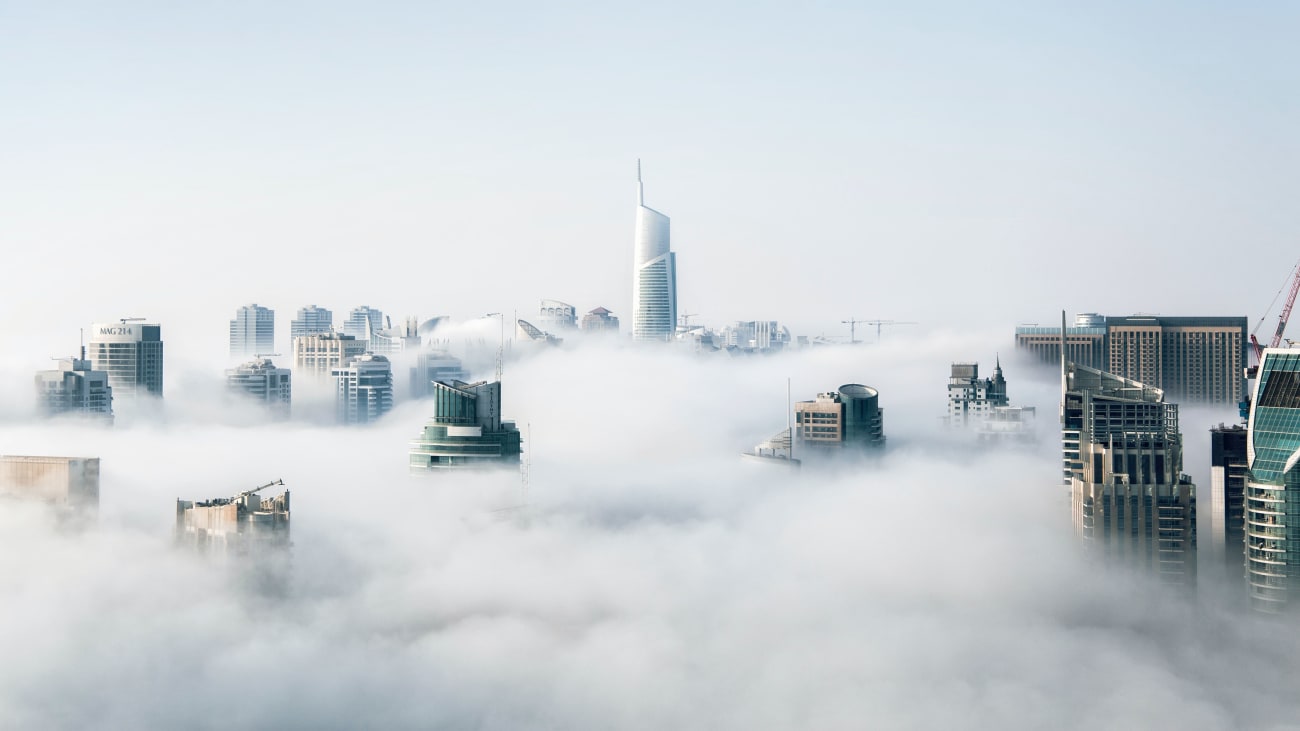 Dubai is a paradise in November, the wonderful weather will accompany you to every corner you go, and enjoying much better the Fitness Fest festival, the Italian Opera, the exhibitions at the Burj Al khalifa, Dubai Frame; and other exclusive events in November as the Dubai Watch Week.
However, make sure your main idea is to get to know this charming city, learn about its history and make the most of the tours it offers, its cruises through the Dubai Marina, its desert safaris and other incredible plans you can make if you travel during these dates.
1. Inauguration of the Burj Khalifa Art Exhibition
While the Dubai art exhibition inside Burj Khalifa usually runs through February, it starts in November. This means that if you are lucky enough to be in this dream city in the penultimate month of the year, you will be able to inaugurate one of the most important art events in the world. It is impossible to describe the amount of artistic works that you will find in this event! And the best of all! In the tallest building in the world, take my word for it! From the heights, everything has a special flavor.
In addition, many of the exhibitions to be held in November at the Burj Khalifa will be free of charge; all in order to encourage interest in art in this magical city of the United Arab Emirates. Interesting, isn't it?
2. Dubai Frame awaits you in November
November is a very artistic month in Dubai, and that's why a visit to this incredible and innovative museum could not be missed, because in the months of November and December in Dubaiit is very fashionable to know the city, its history and its culture. If you buy tickets for the Dubai Frame Museum, you should know that the price is usually around 15 euros, but if you go in the month of November, you can enter with a discount of up to 80% .
This giant museum in the form of frame is intended to show two completely different sides of Dubai. On the one hand, you can see the modern and luxurious Dubai, and on the other hand you can see the old city, or rather, the origin of Dubai. Not only that, but you can also enjoy multiple audiovisual exhibitions that will try to show you the past, present and future of this iconic city.
Being lucky enough to see from a decent altitude the whole city from two totally different perspectives will give you an idea of its fast, but admirable history. Also, if you're left wanting to see every nook and cranny up close, tours of Dubai can help you complete the picture you have of the city and its culture.
3. Get a closer look at the aquatic world at Dubai Aquarium & Underwater Zoo
While the Dubai Aquarium & Underwater Zoo is an unprecedented place that you can visit on other dates without any problem. The thing is that, looking at its capacity, the month of November is the month in which you will have more freedom to visit this incredible place without having to stand on tiptoe or wait for other people to move to contemplate what attracted your attention.
Imagine what it's like to have the freedom to observe and get close to more than 140 species of aquatic animals. More than 400 sharks! I don't know about you, but I could stay there for the rest of my life.
4. Jumeirah Mosque Guided Tour
One of the best ways to visit the Jumeirah Mosque is by booking a tour of Dubai, and the best time of the year is undoubtedly November, as it is a month with little religion, so you can see every detail of this architectural wonder without so much hustle and bustle, as well as learn more about the basics and curiosities of Islam. Of course, if possible, try to arrive before 10 o'clock, as guided tours are only available on Tuesday, Saturday and Sunday mornings, and for a time span of an hour and a half. If you are interested in delving deeper into Arabian culture I recommend traveling to Abu Dhabi from Dubai
Important! Men are not allowed to enter wearing shorts, and women should wear a headscarf to cover their hair if they wish to enter inside.
5. Don't forget the November Fitness Fest in Dubai
If you love sporty and healthy style, you can't miss the Fitness Fest Festival, an annual event held in early November at the Skydive Dubai flying club where there are no shortage of surprises! Of course, to enjoy all the activities offered completely free of charge, you must register on one of the officialfitness sitesthat organize the event.
Usually there are two consecutive days full of outdoor sports competitions, with huge shows and also attended by celebrities and celebrities. Not only that, but there are also free seminars and classes offered by leading figures in the world of sports and nutrition to help you achieve a healthy and sustainable lifestyle . What a way to make the most of your trip!
It doesn't end there! You'll also have access to the Healthy Cooking Theater where chefs and nutritionists will collaborate to teach you how to prepare tasty and healthy dishes.
6. Don't miss the big day of the Italian Opera in Dubai!
If you dream of a magical evening in Dubai, you can start looking for tickets to this incredible annual event held in November at the Centerpoint Theatre, a venue that lives up to expectations.
If attending an opera concert is something that gives you goosebumps, I can't even imagine what it would be like to attend this incredible annual event, which is attended by great figures of Italian opera. In addition, the place is a luxury for lovers of glamor and where you can even see and meet great figures of art and music.
7. Don't forget to stop by the Speciality Food Festival
Speciality Food Festival is a three-day event held at the Dubai World Trade Center. To attend this event you don't need to pay an entrance fee, but you do need to email the organizers on the official SFF website to confirm your attendance.
I'm sure you'll be amazed by the number of dishes created with exotic and artisanal ingredients, the experimentation and innovation you'll appreciate is commendable. However, as the saying goes, not all that glitters is gold; since it is a free event, it is usually attended by many people, hence it is possible that your experience will be altered by the reduced capacity of the event. To make up for this, I recommend you to attend the event as early as possible and get information on how to get around Dubaito avoid mishaps.
8. Dare to go on a desert excursion with safari
November is a favorable month for its temperature to visit one of the great attractions of the country: its desert. But how would you like to walk through the dunes, ride a camel, practice sandboarding, have an experience with falcons and a wonderful dinner?
Well, by booking this excursion to the desert with safari, you will be signing up to live a full day full of emotions during your vacations in Dubai. The Al Khayma camp offers a day with all these activities, approximately 7 hours full of fun during which includes refreshments and a typical Bedouin dinner to learn about the gastronomy of the area. Are you in?
9. Try a hot air balloon ride at a magical time
They say that one of the things you must do in life before you die is to ride in a balloon, well, this occasion may be the perfect one since hiring this balloon flight activity at dawn you can see Dubai from a very different perspective and at a magical time, the sunrise!
During the whole tour you will be accompanied by an expert guide and driver who will take you up in a hot air balloon between 600 and 1200 meters above sea level. An unforgettable experience that you can live as a couple, family ... is suitable for all ages, and surely you will not regret doing it.
10. Take a cruise on a luxury megayacht
If there is something that strikes us about Dubai is the economy that moves the country and the ostentatiousness of the city and its citizens. We are used to seeing luxury yachts parked in its port, but have you ever considered the possibility of traveling on one of them during your trip? If you have that whim, know that you can give it to yourself by booking a mega yacht cruise with dinner in Dubai...
You will sail aboard one of the most spectacular and glamorous mega yachts in the area on a cruise that lasts about 3 hours approximately, in which you can dine choosing your menu from the live food stations and therefore, watching how the chefs prepare the dishes, while enjoying the night views and illuminated Dubai.
11. Watch out for Dubai Clock Week
If you're thinking of buying a nice watch and don't know when or where to turn, let me clear this doubt up for you with just one sentence: go to Duba Watch Week! While the event appears to be weekly, it actually lasts for the entire last half of November. And yes, you will be able to attend completely free of charge at the Dubai International Financial Centre (DIFC).
Not only is this an event where luxury watches are sold, but they are displayed as if they were works of art. The truth is that the idea of carrying with you everywhere you go a unique item in the world and that on top of that it tells you the time, is simply priceless.
Moreover, if for any reason you see that you are not near the DIFC, do not throw in the towel because in the Dubai Mall there will also be Clock Week. Besides, not everything is unaffordable, there is plenty of variety and choice, so it is possible to take home an exclusive watch without sacrificing your financial well-being.
12. Ride the best attractions of IMG Worlds of adventure
If you are a fan of adrenaline and powerful thrills and you happen to be in Dubai in November, IMG Worlds of adventure should be your first destination, as it is the largest indoor theme park in the world. While it is also open for other times of the year, November is the month with the biggest discounts, as it coincides with the Boom! of Marvel comics and figures. Also, in November it is open every day, without exception.
In this giant theme park designed for both children and adults, you can find rides based on popular cartoon characters, Marvel superheroes, dinosaurs; roller coasters; haunted houses and other thrill rides.
13. Don't Ignore Dubai Design Week
Dubai Design Week is held in mid-November in the Dubai Design District, and it's nothing less than the Middle East's largest annual creative festival. Luckily for you, the event is totally free; so you know what to do in Dubai in the middle of the month.
The event not only covers the textile sector, but also makes room for art and architecture - wow, an event to please everyone. In addition, there will be exhibitions, exciting activities, talks, workshops and other surprises.
Best of all, within this event there are two sub-events that enjoy great popularity such as the: Grad Show and Abwab.
Grad Show: In this mini-event the 100 best ideas designed by university students are shown, all with the purpose of giving voice and opportunity to young people.
Abwab: In the case of Abwab, it is a pavilion where the most praised works of art from the Middle East, Africa and South Asia are shown. An event you should attend if you love art.
---
Temperatures in November in Dubai
November, along with December in Dubai and January in Dubai, is one of the best months to visit Dubai. With an average maximum temperature of 31°C, and an average minimum temperature of 18°C, you can't complain!
Even so, I always recommend you to visit official weather websites, to avoid exceptions to spoil your day. What's more, in November it rarely rains and the sun shines for an average of 10 hours. A luxury, isn't it?
Why travel to Dubai in November?
An average temperature of 25 degrees and hardly any rainfall is one of the great advantages of traveling to Dubai at this time of the year. In addition, the water is usually warm enough to take a ride on a cruise ship in the Dubai Marina, or even swim in the crystal clear beaches along the coast.
Another advantage is the discounts on cultural activities, making it possible to visit museums and attend art and music events without your wallet complaining about it.
Prices in November in Dubai
Actually November, for a pleasant month in terms of weather, is quite cheap compared to other months of the year when the high number of tourists means that, due to supply and demand, we see a slightly higher cost of living. However, try to make reservations in advance, because at the end of November the prices of flights and hotels tend to rise.
Although November for Dubai is not the best month for discounts, unless you like cultural activities (for the latter, there are usually important offers); it does not mean that you can not find some bargains.
What to wear to Dubai in November
Although November is a month with a fairly pleasant average temperature, it is usual to see peaks of heat and cold, since we must not forget that Dubai is located in a desert area. For this, the usual would be to go with summer or spring clothes in the morning-afternoon, and get a little warmer as the darkness begins to show.
In any case, due to the prevailing religion in this country you must respect certain dress codes. I recommend you to read this post about how to dress in Dubai for more information.