Las 8 mejores clases de cocina en Roma
Delve into the Italian culture and enjoy cooking classes to discover the flavors and smells of the local gastronomy.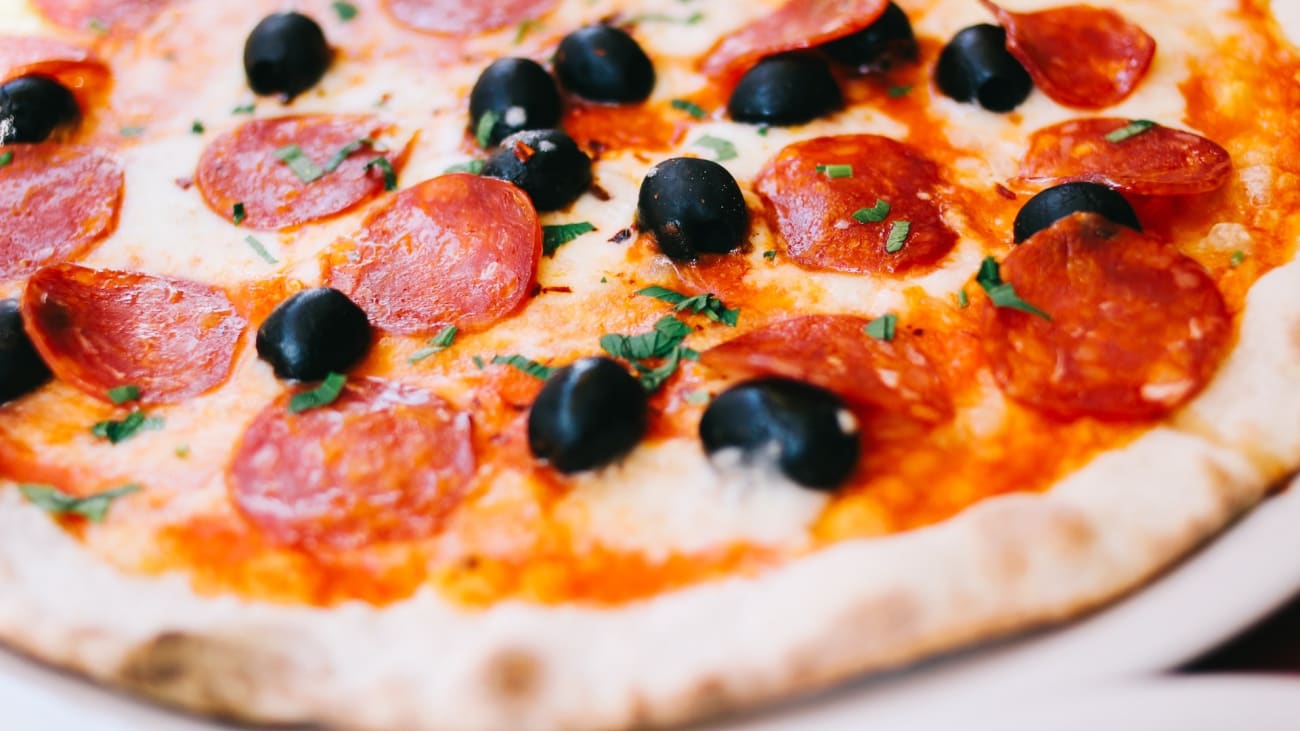 Learning to cook like an authentic Italian is a tourist attraction, and one of the best things to do in Rome. This type of activity will allow you to get to know the gastronomic side of the city and discover new flavors and ways of preparing typical dishes that you did not know.
Although the Italian culture has been well spread all over the world, Italians are proud of their country's way of cooking and their secrets when it comes to getting down to work. In this post I will tell you about the best cooking classes to take in Rome, so that you can enhance your stay in the city and acquire new culinary knowledge. Make the most of your trip!
1. Pasta and Biscotti Cooking Class
These cooking classes take place in a very nice area of the city: the Jewish quarter of Rome. If you want to learn how to make authentic local pasta with a professional chef, this tour is perfect for you.
If you hear the word "Italy", the first thing that comes to mind is pasta, the great Italian pride. A great activity to learn all the secrets of making the most famous food in the world, is to take a class in the most important city of this country.
Classes are usually held in restaurants, where you will learn how to prepare and cook fresh homemade pasta, a seasonal main course and a special dessert.
If you travel to Rome in winter, the classes focus on menus with fresh vegetables to make an original "fritto romano". On the other hand, the classes you will find if your trip to Rome is in summer are dedicated to teaching you how to peel artichokes for Jewish-style cooking, one of the highlights of Roman cuisine.
Finally, you can try an authentically Roman dessert such as ciambelline baked in wine, a famous crunchy doughnut made with four simple ingredients, but whose preparation has many unexpected twists to know.
Interesting facts
Price: from 64 €
Duration: 3 hours
2. Gelato making classes
Italian gelato is the most delicious gelato in the world. Its creamy texture and unique flavors make it always a good time to try one more. In this case, I present to you a tour that takes place in Rome's gelato parlors: Italian-style gelato making classes.
The one-hour class consists of learning how to make 3 different flavors and during the class you will learn how to use the machinery of a real gelato maker and the proportions of all the ingredients to create a product worthy of Italian culture.
But the most fun will be the part where you will have the possibility to create a new flavor of your own, according to your preferences and imagination.
Finally, in addition to the ice cream you have made, you will be able to try other flavors of the ice cream and close the tour eating the best Italian gelato.
If you want to learn how to make a gelato that rivals the best gelato in Rome, don't miss this opportunity.
Interesting facts
Price: from 47 €
Duration: 1 hour
3. One hour Italian pizza cooking class
Italian pizza has many mysteries in its preparation and Italians often say that authentic pizza can only be found in Italy. But what if you took a cooking class to learn how to prepare a classic pizza from a professional chef in Rome...?
This 60-minute class in a pizzeria in the center of Rome is a unique opportunity to learn how to cook this typical Italian food in one of the best places to eat in Rome.
In this workshop, you will make your dough from scratch with flour and water, and then you will be able to bake your own pizza of your own creation, with the best, fresh and native ingredients. In addition to providing you with all the tools, ingredients and the support of the chef, you will crown this class with a pizza dinner and drink that you can't miss. You can choose between prosecco, wine or beer, and end the evening with a glass of lemoncello or a coffee.
Interesting facts
Price: from 50 €
Duration: 1 hour
4. 3 hour Italian pizza cooking class
If you want to learn how to prepare the most emblematic Italian food in Italy with the best pizza masters, this cooking class is for you.
In this case, you can discover all the secrets of the perfect pizza in a restaurant in the city center of Rome, and take a 90-minute lesson to prepare the dough for an ideal pizza.
It is a course suitable for all ages making it one of the best things to do in Rome with kids. You will be guided through the entire pizza making and baking process and you will be explained all the techniques and tips to make the best dough and dress a pizza correctly.
You will be provided with all the ingredients you need to achieve a perfect taste, with vegetables picked from the garden and completely fresh, so you can achieve one of the best pizzas in Rome
It is a fun and delicious experience that includes a pizza dinner with dessert, drink and a pizza roller as a souvenir, so you will remember this moment forever.
Interesting facts
Price: from 142 €
Duration: 3 hours
5. Cooking class with lunch or dinner included
This kind of cooking class in Rome is very special as it takes place at The Birthplace of The Original Fettuccine Alfredo. This place is very famous and has a great cultural value for the city. Here you can taste the best pasta in the VIP lounges where many personalities, both international and Italian, have passed through.
Alfredo alla Scrofa owns an international seal of approval for its own quality products, such as pasta, wine, olive oil, parmesan cheese and much more.
The class consists of pasta making, with the best quality standards followed by lunch or dinner at the restaurant.
The full menu consists of an Antipasto Alfredo with Italian salami sausage specialties, fresh buffalo mozzarella (a real treat), an original Fettuccine Alfredo, beef strips with arugula salad and cherry tomatoes, baked potatoes and fresh seasonal vegetables.
Don't miss the opportunity to try the homemade tiramisufor dessert, or simply a piece of fresh seasonal fruit. The meal includes wine, water and coffee.
Interesting facts
Price: from 37 €
Duration: 2 hours
6. Pasta and tiramisu cooking classes
This class consists of learning how to make two authentic and delicious Italian dishes that everyone loves: pasta and tiramisu. For 1 hour and a half, you will be able to participate in a luxury workshop in the center of Rome, where you will be explained the step by step and the tips to take into account in their preparation.
At the beginning, you will start with the dessert, so that you can increase the degree of difficulty of the recipes. You will learn how to make tiramisù using all the perfectly selected ingredients and all the necessary tools.
Then, you will receive the explanation on how to make your own dough with flour and eggs, and the chef will show you what kind of recipes you can make with the same dough. Depending on your preferences, you can cut it according to what you like best.
But an ideal pasta owes a lot to the quality of its sauce. When you finish the dough lesson, you can learn all about the best sauces and the combinations that bring out the best flavors for your palate, such as a carbonara, amatriciana, cacio e pepe, and more.
In the second part of the workshop, you will enjoy a nice meal with your classmates, where you will delight in a pasta dish accompanied by a glass of wine.
Groups are up to 15 people, and it is a perfect opportunity to discover the recipes and secrets of these dishes of popular pride.
Interesting facts
Price: from 55 €
Duration: 2 hours
7. Cooking classes in small groups
If you are looking for a cooking class where you can delve much deeper into the preparation of the dishes and their elaboration process, I recommend a small group cooking class in Rome.
In this case, the participants are no more than 10 people, so the professional chef in charge has much more time to share his knowledge with each of the trainees. You will learn how to make pasta by hand and live a truly memorable experience in Rome.
Classes are** 3 hours** long and take place in a private location in the center of Rome, very close to the best monuments of the city, in the Trastevere neighborhood. While you learn and receive the explanations, you can enjoy an aperitif and a glass of Prosecco.
This activity includes all the ingredients to prepare a delicious meal, the chef's instructions, prosecco, wine and a seasonal selection of appetizers and dinner, made by your own hands.
After the class is over, a dinner is usually held in a small garden with all the comforts to end the day as it deserves.
Interesting facts
Price: from 85 €
Duration: 3 hours
8. Tour of Rome with a cooking class
Finally, keep in mind that you can also combine a great cooking class in Rome with a tour of the city. I consider it the most complete experience, as you will be immersed in the Italian essence like never before.
This tour is designed for those who want to see the main attractions of this Italian capital, and also get a first class cooking class to make pizzas like a real Italian.
Some of the attractions you will see during the walking tour include historic sites such as the Spanish Steps, the Trevi Fountain, the Pantheon, Piazza Navona and Campo de Fiori, among others.
When you have finished this sightseeing tour with your professional guide, you will head to a local restaurant to begin your lesson with a specialized pizza chef, called a "pizzaiolo" in Italy.
You will learn how to make a pizza in the local style and all the secrets of pizza making from scratch. Achieving a tender and flexible dough is not easy, but this course will allow you to squeeze all your talent. In addition, it also includes the preparation of a delicious sauce.
The different types of ingredients are all fresh and from the garden, and you will bake your own creation in a traditional Italian pizza oven. Not to be missed.
Interesting facts
Price: from 68 €
Duration: 4 hours