Terezin Concentration Camp Day Trips from Prague
It is not only in Germany and Poland that you can visit concentration camps. In the Czech Republic you can visit the Terezin camp, near Prague.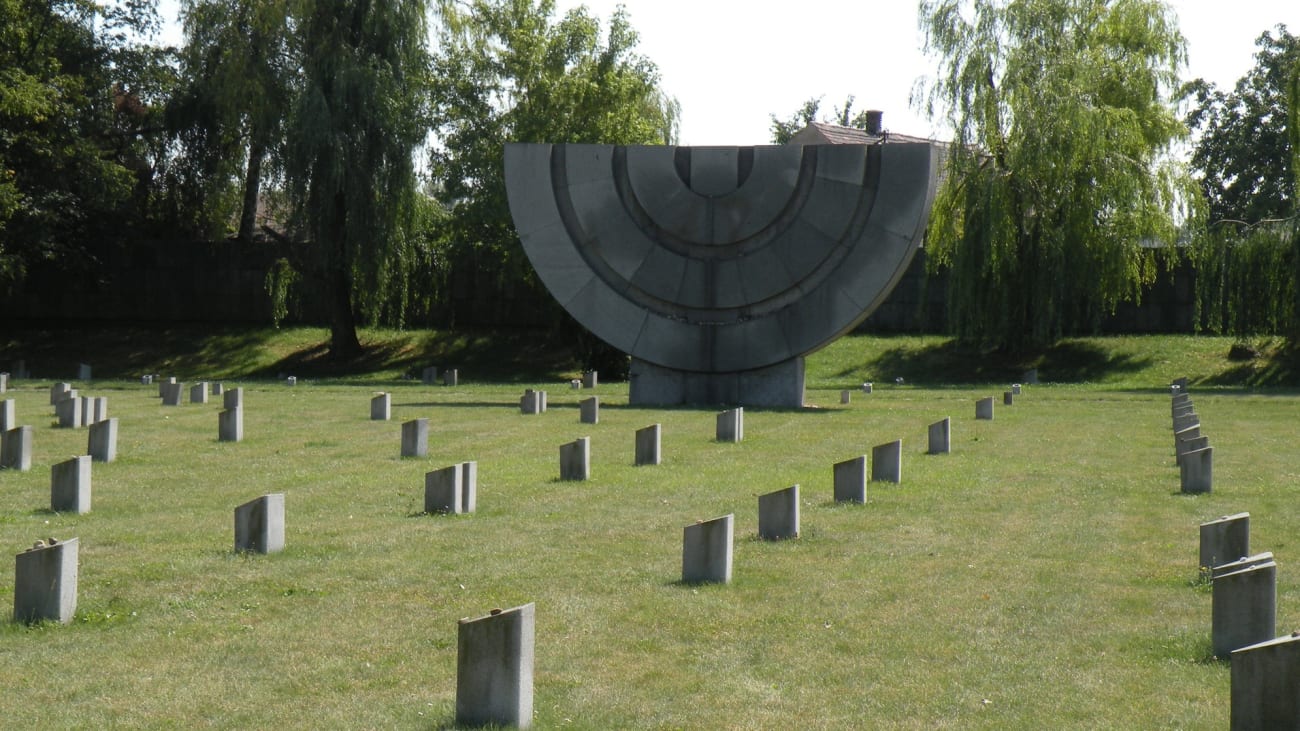 Travel is the best way to see things from new points of view. And I believe that beyond consumer tourism we should travel in order to better understand a world that is becoming more complex every day. Terezín was a Jewish ghetto and concentration camp where about 35,000 Jewish people were exterminated.
The best excursions to Terezín from Prague
For an excursion to the Terezín concentration camp from Prague, you have three quite different options, so you can adjust the experience to your taste:
World War II Excursion: Jewish Quarter, Terezín and Lidice Village
Half day private excursion to Terezín concentration camp from Prague - from 99€.
Half day excursion to Terezín concentration camp from Prague
This is the most popularoption for people traveling to Prague. You will travel with a professional guide to the Terezín concentration camp and tour the interiors of this 18th century fortress converted into prisons and barracks. You will be able to visit the museum that exists today, the crematorium, and the cemetery and see firsthand the living conditions that the Jewish people had in this place.
Without a doubt, I recommend you to take this guided tour to Terezín versus organizing the trip on your own for several reasons. You won't have to worry about how to get there or how to get tickets, and above all you will have the explanation of a professional guide who will give context to everything you will see. Please note that the maximum group size for this tour is 35 people.
Useful information
Duration: 5 hours
Recommended: If you want to visit Terezín but do not have much time to organize the tour on your own.
World War II tour: Jewish Quarter, Terezín and Lídice
This experience is designed for people who are passionate about history in general and the events of World War II in particular. The tour begins with a tour of the entire Jewish quarter of Prague, before driving by minivan to the Terezín concentration camp. There you will take a tour of all the visitable rooms, including the barracks, the prisons, the cemetery and the museum.
On your return to Prague, you will stop in Lydice, a town that also represents a black spot in the history of the Nazi regime. Razed to the ground in 1942 after the murder of an SS leader by two members of the Czech resistance against the German occupation, Lídice became a symbol of anti-Nazism during World War II.
Itinerary
Jewish quarter of Prague
Terezín concentration camp
Lídice
Useful information about Prague
Duration: 7 hours
Recommended: If you want to explore the main World War II related sites in the Prague area.
Half-day private tour to Terezín concentration camp from Prague
If you want to visit Terezín but don't feel like organizing the tour on your own and don't like to be part of a large group of tourists, this private tour to Terezín concentration camp is your best option.
You will be picked up at your hotel and taken back in a luxury car, after being escorted on a private tour of the concentration camp where you will see all the main points of interest with a personalized narration by an expert guide who you can ask as many questions as you want.
Perhaps this is the great advantage of a private tour, the fact that you can chat with your guide at all times and ask him everything you can think of about the place you are going to visit. Of course you also have all the advantages of a typical organized tour, where you don't have to worry about entrance fees or how to get to and from Terezín.
The only disadvantage of this tour compared to the other two is that the duration is somewhat shorter, although if you are looking for a half-day experience because you are going to spend little time in Prague or want to take advantage of your trip doing other things, perhaps this becomes an advantage for you.
Useful information
Duration: 5 hours
Recommended: If you prefer to do excursions at your own pace and not be part of a large group of tourists or if your group is 4 or 5 people.
What to see in Terezín concentration camp
Crematorium
Although, in theory, Terezín was not an extermination camp and most of the deaths of prisoners were declared as natural deaths, the reality is that in the crematorium of Terezín prisoners were cremated alive. Not en masse, and one at a time (this is shown by the columbarium, where the cremated remains of Jews were stored), but it is known that many of the remains were not stored and were thrown into the Ohre River.
The Terezín crematorium is usually the last stop on the tour and is where you will see the cruelty of the place at its peak.
Small Fortress
This is the main section of the Terezín memorial, where you can see firsthand the terrible living conditions suffered by the Jewish people crammed here. You will pass through the arrival area, where prisoners left all their belongings and documents in exchange for overalls.
Other parts of the so-called Small Fortress include the hospital, with hardly any equipment, the cells where the prisoners lived, the morgue and the toilets.
Throughout the entire visit, there is something that accompanies you at all times: an uncomfortable feeling, almost a halo of derealization, as if what you are visiting does not really exist. Terezín is a place that does not receive visitors well, and one only has to imagine how it would receive those who went there to be prisoners.
Ghetto Museum
Less than a kilometer walk from the Small Fortress is the Terezín museum, known as the Ghetto Museum. Housed in a former school, it houses a permanent exhibition about life in the concentration camp. You will see photos and drawings of children who lived in the concentration camp. For me, the hardest part of the visit.
Magdeburg Barracks
On a complete visit to Terezín, you will also see the barracks where the prisoners were crammed, which today have been reconstructed to faithfully show the living conditions there. Here you will also find art created by the prisoners, which convey in a very impressive way the feeling of anguish of living in a concentration camp.
Plan your visit to the Terezín Concentration Camp
Even if you decide to visit Terezín on an organized tour, here is some useful information to better organize your trip.
How to get to Terezín and how long does it take?
All organized tours to Terezín from Prague include transportation, either by van (for group tours) or by private car (private option). It takes about 45 minutes to an hour to reach Terezín by road from the city.
Opening hours and days
The opening hours of the Terezín concentration camp are from 8:00 to 18:00 in summer, and until 16:00 in winter. It is open every day of the year with the exception of December 24, when it is closed for the celebration of Christmas Eve.
Best day of the week to visit Terezín
Being a fairly popular visit, Terezín usually has a more or less high concentration of tourists on any day of the week. However, being a fairly large place, they will not be really overwhelming unless you visit the concentration camp on weekends, when perhaps the crowds are really uncomfortable. I recommend going on a Tuesday or Wednesday if you have a choice.
Best time of the year to visit Terezín
The peak season in Terezín is usually in summer, coinciding with the high temperatures and since it is the time when most tourists visit Prague. If you have a choice (although this will of course depend on when you visit Prague) visit Terezín in May, June or September for better temperatures.
Where to eat in Terezín
In the concentration camp itself there is a cafeteria where to eat, but the truth is that it is not recommended. In order not to waste too much time going back and forth to the city of Terezín from the concentration camp, what I recommend on this occasion is to take food in your backpack from Prague.
What should I take with me to Terezín concentration camp?
First of all, comfortable shoes. There is a bit of walking between each point of interest in the concentration camp and there are few places to sit and rest in the shade, so sneakers will be your best option.
If you visit the concentration camp in summer I recommend, for the same reason, to bring sunscreen and a bottle of water as it is quite hot and there are hardly any shady places outside the buildings.
You can take pictures in the concentration camp, so if you want to remember this visit, take a camera with you.
Why you should visit the Terezín concentration camp
Although in principle Terezín was not a concentration camp and served as a transit point to other extermination camps such as those in Poland, it was so overcrowded that living conditions were very poor and thousands of people died from disease, starvation or from the hard work they were subjected to.
This is why Terezín was known as a ghetto in which Jews could live and work, and Nazi propaganda turned this place into a horrific theater that was shown to the world to cover up the atrocities that were actually being committed by the regime. That is why, when you visit Terezín, you will see children's playgrounds, cafés and stores.
If there is any point in taking a trip to Terezín, it is to discover one more layer of the genocidal complex that took place in Germany during its totalitarian era. Although you probably already know this, a visit to Terezín is an experience that can be overwhelming. Despite this, it can be very enriching as well, so it is certainly worth it.
Final tips
The tour of Terezín is entirely on foot, so be adequately prepared with comfortable and breathable footwear. Also remember to bring a bottle of water.
Be prepared for an excursion where you will not find nearby stores and cafes to rest, so take everything you need in your backpack.
Terezín is not a place for children. It is a truly heartbreaking visit where children may get bored because they don't understand too much or discover the horrors of the world too early.
Other excursions that may interest you
In case you have been left wanting to do more excursions from Prague, I have written a guidebook about Best Tours and Day Trips from Prague that will orient you on what is worth visiting besides the Terezín concentration camp.