Prague Airport Transfers
If you land at Prague airport, you have several options to get to the city center: here are some of them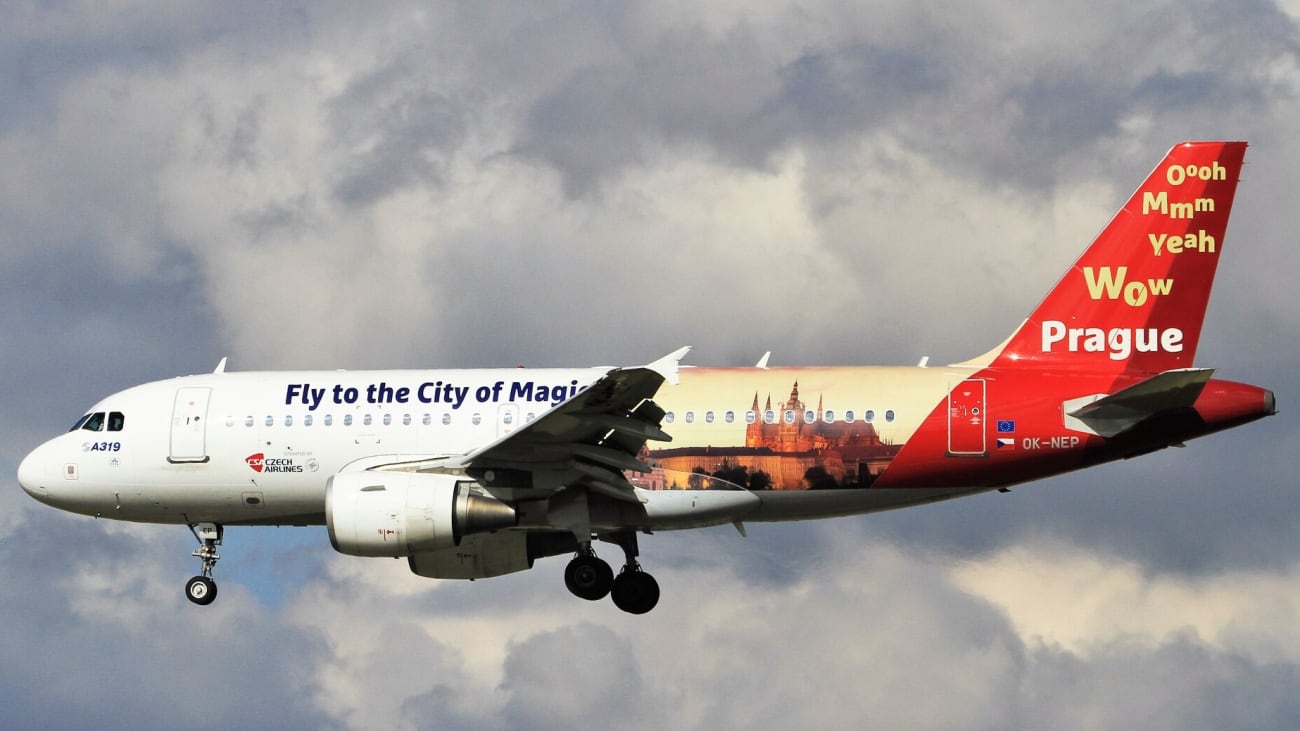 If you've traveled a lot, you know that transfers from the airport to the hotel and back are the least exciting part of visiting new places, so knowing all the information and booking a transfer in advance is the perfect way to save yourself some time to spend on enjoying yourself.
The best airport transfers to Prague
Shared transfer from Prague airport to your hotel and back
Private roundtrip transfer from Prague airport to your hotel and back
Shared transfer from Prague airport to your hotel
How do the airport transfers work? Very easy, when you arrive at the airport you are picked up by a minivan or van and taken to the city center or your hotel, leaving you some time to pick up your luggage when you land. Moreover, this service works at any day and time of the week.
In the case of a shared transfer to and from Prague, you will travel in the vehicle with other tourists and you will have to make some stops to drop off the other people at their destinations. The advantage of shared transfers is that they are cheaper than private transfers, but in exchange you may take longer to get to your hotel. By road, it takes about 20 minutes to get to the center of Prague from the airport.
About luggage
All vehicles have plenty of space to carry your luggage (although it is usually limited to one suitcase per person) and comfortable seats and air conditioning to make the trip an enjoyable experience rather than the hassle of public transport.
Shared transfer back to the airport
On your return, your driver will pick you up at your hotel or meeting point at the agreed time (always early enough to be on time for your flight) and you will head back to the airport, picking up other tourists along the way.
Private transfer from Prague airport to your hotel
Private transfers are available for both outbound and return, and work in a similar way to the shared transfer, only in this case you do not share the vehicle with anyone outside your group and the driver will take you directly to your accommodation (or somewhere in the city center if you prefer).
In the private transfer from Prague airport to your hotel, you will be picked up at the airport and taken directly to your hotel - the most comfortable and fastest experience there is. On the way back, you can also take the private transfer from your hotel to the Prague airport and finish your trip without stress and worries.
Advantages of private transfer
The advantage of this option is that it is faster and, as the name suggests, private, since you will not have to wait for anyone or share the vehicle with anyone you do not know, but in exchange the price is usually higher unless your group is large enough to fill the vehicle. If this is your case and you are traveling in a group of 6 people, I recommend the private transfer so you do not have to take several separate transfers.
Alex's Traveller Tip

In shared or private transfer it takes about 20 minutes to get to the center of Prague, while in the other means of transport will take at least 50 minutes.
How to book a transfer
Your booking will be confirmed, you will receive a confirmation email. 2. This confirmation will come with a voucher with all the information about your transfer, where you will be picked up and how to recognize the vehicle. 3. You will be asked for your flight details to know if there are any delays or changes and you will be given the phone number of the assigned driver in case you have any problems there. 4. You will be picked up at the airport at the indicated place and taken to your hotel, leaving other passengers on the way. 5. For your return, you will receive an email or a call to confirm the pick-up time, which by default is 3.5 hours before your flight, but you can choose the time you want. 6. You will be picked up at your hotel and dropped off at the airport departures area.
Things to keep in mind about airport transfers to Prague
It is recommended that the return transfer be made 3 hours in advance of your scheduled flight time, but you can arrange with your driver the pick-up time.
The service operates from Monday to Sunday at any time.
The driver will wait for you for one hour after the confirmed landing time, so you will have plenty of time to arrive.
Each passenger is limited to one piece of luggage of maximum 20 kilos and one carry-on bag.
Child seats for infants and children are available.
Other options for getting to the center of Prague from the airport
Cab
Going by cab to Prague from the airport is an easy way to get to the center, but it is more expensive than a shuttle service and there is some risk that they will not take the fastest way. Also, you should know that many of the cab drivers do not usually speak English or Spanish. In case you decide to take a cab, make sure you choose the official service associated with Vaclav Havel airport, as they have a fixed rate for the trip.
Uber
Uber is legal and operates in the Czech Republic and Prague, so it's a good option to travel comfortably from the airport to your hotel in the city center. The only downside is that you will have to connect to the airport WiFi and it is not always reliable, or use a prepaid card with data.
Bus + Metro
Buses with route to Prague from the airport stop at Terminal 1 (Exit D, E, F) and Terminal 2 (Exit C, D, E). If you are not sure where to go after landing, it is best to ask at the information desk. You can buy your ticket at the bus stop from the yellow ticket machine, but make sure you buy the 32 CZK (about 1,20€) ticket, which allows you to make a 90 minutes trip.
The best combination, if you are heading to the center, is to get on bus 119 and get off at the last stop, Nadrazi Veleslavin, and take the metro line A to the station closest to your hotel. With this option, it will take you about 50 minutes to get to the metro station.
Direct bus
In case you want a direct transport to the center, you have the bus 100 that will take you to the metro station Hlavni Nadrazi. However, it costs a bit more expensive, 60 CZK (about 2,25€), and you will have to buy the ticket directly from the driver. As with the last option, it will take you about 50 minutes to get to the center. Note that these buses usually operate from 4.30 am to 10 pm.
Alex's Traveller Top

To get from the airport to Prague by public transport, I recommend downloading the 'IDOS' or 'Jizdni Rady' app, which will show you the best connections from your location to your destination.
Tips for Prague airport
Prague airport is open 24 hours, so in theory you can sleep there or arrive as early as you want for your flight. It's not really necessary if you book a transfer, but keep this in mind if you're taking public transport when you leave Prague.
It gets quite cold in summer at the airport because of the air conditioning, so if you anticipate having to wait a bit inside, be sure to pack a sweater in your backpack or carry-on bag.
Similarly, the quietest area of the airport is the departures area of Terminal 2, in case you want to take a nap. There is usually less hustle and bustle and you will find plenty of room to sit, and if you want total peace and quiet, they have the Raiffeisenbank lounge with individual security checks, TV, WiFi, refreshments, tablets and even showers.
You may also be interested in
Once in Prague there is a wide range of activities to do, from walking its charming streets to take organized excursions to see its surroundings. Here is an article I have written about Best Tours and Day Trips from Prague.
In addition, you can also take a river cruise, but if there is something you can not miss is the visit to its majestic castle. I leave you my practical guides about it so that, once you have organized the way to get from the airport to the center, you can enjoy organizing your getaway: Vltava River Cruises in Prague y Prague Castle Tickets and Tours: how to buy and prices.