10 places to eat near the Tower of London
Would you like to know where to eat near London Tower? Read on!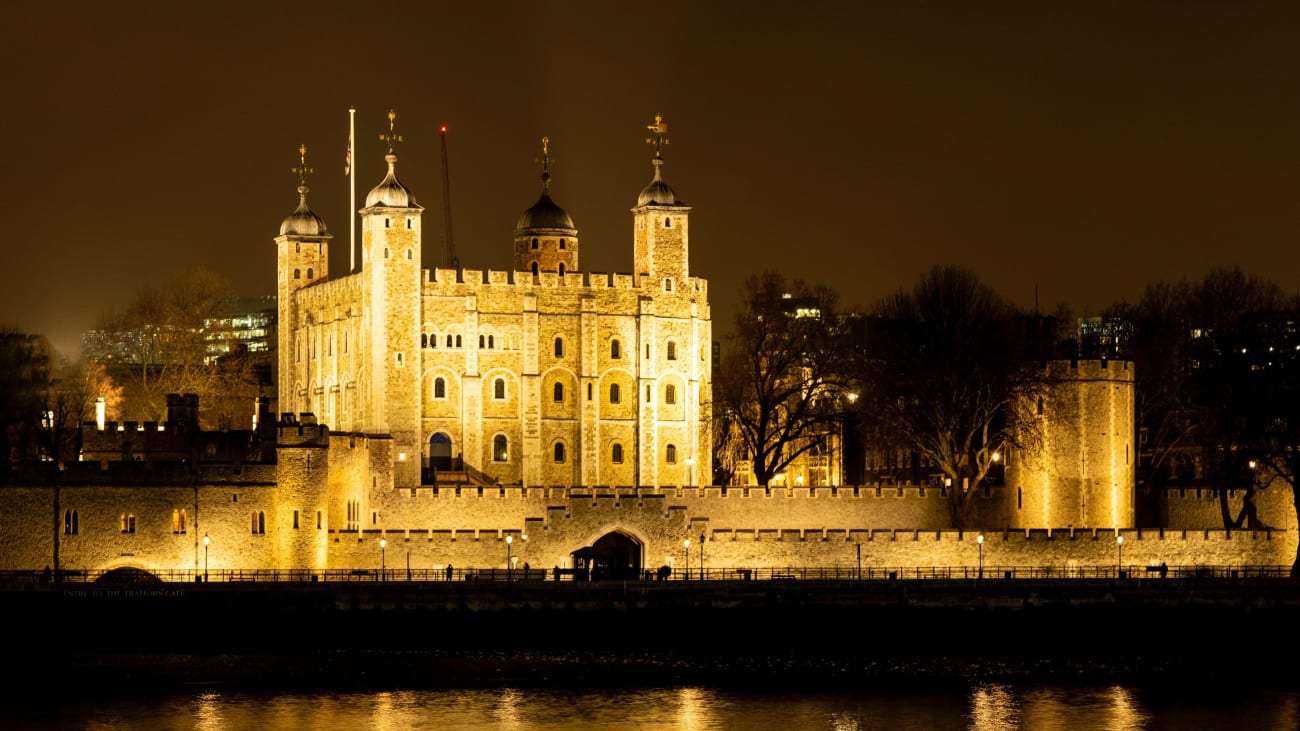 If you're visiting the Tower of London, in addition to finding out how much London Tower tickets are worth and everything you can see inside London Tower, you might also want to know where you can go to eat in the vicinity, before or after seeing this millenary fortress, so you don't have to walk too far if you work up an appetite.
Take pencil and paper because in this post I present you 10 fantastic restaurants where to eat near London Tower Let's go there!
1. The sandwiches of Pret a Manger
Pret a Manger is a great place to go for a quick bite to eat near London Tower, either before or after your visit to the tourist attraction, if you don't have much time for a long break.
The nearest restaurant is located just behind the Tower of London souvenir store, near the pier. At Pret a Manger you can order delicious sandwiches, wraps, sandwiches and salads to eat in or take away - even soups for those cold, rainy days in the city!
The prices are cheap and the quality is quite good, so it's a place you definitely have to visit during your stay in London.
Address: Unit 3 Three Quays Walk, Lower Thames St, EC3R 6AH
Recommended dish: The Italian Prosciutto Sandwich
2. Ping Pong dim sum
If you feel like having some Asian food, another place you can go to eat near London Tower is the Ping Pong restaurant where they prepare a great dim sum at a very reasonable price.
Within the menu they also have other very tasty dishes so I advise you to try a little bit of everything but you can not miss on the table the duck baos, spring rolls and shrimp dumplings.
The Ping Pong restaurant is quite big and nice. Sometimes there are music sessions inside, so the atmosphere is very nice.
Address: Unit 3, Tower Bridge House, St Katharine Docks, London E1W 1BA
Recommended dish: The duck baos
3. Bodean's BBQs
After exploring every inch of the Tower of London you're likely to work up an appetite. At Bodean's you can feast on a tasty barbecue at this restaurant near London Tower.
On the menu there are plenty of offerings that you will love if you love meat. From ribs and burgers to sandwiches and hot dogs. Although if you want to eat some vegetables, there are also salads (to which you can add meat, of course).
Don't leave Bodean's without ordering the chocolate brownie... your mouth will water!
Address: 16 Byward St. London, EC3R 5BA
Recommended dish: The Smokey Joe's burger
4. Emilia's Crafted Pasta
If you love Italian food, near London Tower you can also enjoy delicious dishes of fresh handmade pasta at incredible prices at Emilia's Crafted Pasta.
The place is small and very cozy. Inside is very comfortable, especially when the sunlight comes in through the windows. It is a very nice place to eat overlooking the pier. They prepare the pasta at sight and the service is quite fast. Something to keep in mind if you leave the Tower of London with an empty stomach.
I recommend ordering the pasta bolognese and carbonara, both very tasty dishes, you will want to come back to Emilia's Crafted Pasta!
Address: C3, Ivory House St Katharine Docks, London E1W 1AT.
Recommended Dish: Pasta Bolognese
5. White Mulberries snacks
White Mulberries is a cafe to eat at near London Tower for a quick lunch or snack.
It has a fantastic location next to the river so on sunny days you can take advantage of its outdoor terrace to enjoy a relaxed meal there but if you want to continue your route through the streets of London you can also buy products to take away.
On the menu you can order sandwiches, toast, eggs and sweets. If you feel like trying a brunch in London, stop by White Mulberries because you will be in for a treat. In addition, its selection of coffees is one of the best in the neighborhood.
Address: D3 Ivory House St Katharine Docks, London E1W 1AT
Recommended dish: Scrambled eggs with avocado
6. Tapas from Bravas Tapas
The sandwiches, burgers and Italian pasta are delicious but if you fancy a change of pace and want to try new flavors without going too far from the London Tower area, Bravas Tapas is a restaurant where you can taste the traditional flavors of Spain with a little twist.
A very nice place with a terrace "al fresco" next to the pier where on sunny days you can enjoy some delicious tapas accompanied by some Spanish wines. The menu is full of flavor.
I recommend ordering several portions to try a bit of everything, just as you would in Spain: a bit of cheese and Iberian ham, some croquettes and patatas bravas or some octopus with some Padrón peppers. It will be like eating the Mediterranean in one bite!
If you plan to visit Bravas Tapas after going to the Tower of London, I advise you to reserve a table first because the place fills up easily. However, if you arrive without a table the service is very attentive so they will try to find you one.
Address: Saint Katherine Docks, East Smithfield, London E1W 1AT
Recommended dish: Grilled octopus
7. Slug & Lettuce's BBQ Chicken - Tower Bridge
Another restaurant to eat near London Tower if you are on a tight budget is Slug & Lettuce - Tower Bridge. An elegant place with a very modern decor that is located near the river bank and has the Tower of London as a backdrop. The views are very nice!
The menu is full of international dishes, although you will also find British proposals, something for all tastes! A good sign is that not only tourists come to eat there but also locals and office workers from the surrounding area.
If you want to get the food right, order the cheesy nachos, BBQ chicken wings and calamari - it's finger-licking good! In addition to the food, Slug & Lettuce - Tower Bridge also has a wide variety of wines, beers and cocktails to boot (after seeing the Tower of London the bloody Mary will seem very appropriate). The service is very friendly and the prices are pretty good, so you'll leave with a smile from ear to ear.
Address: Unit 1 Tower Bridge House, St. Katharine's Docks, London - Tower Bridge E1W 1AA
Recommended dish: BBQ Chicken wings
8. The traditional afternoon tea at Vicinity at The Tower Hotel
One of the most beautiful views you can enjoy in London during your trip is of the River Thames with the Tower of London and Tower Bridge in the background. How about taking in this beautiful scenery while sipping your classic afternoon tea?
The Vicinity Restaurant at The Tower Hotel is the right place for this as it has a privileged location on the north bank of the Thames.
If you want to enjoy English afternoon tea, Vicinity serves it from 12 PM to 5 PM. You can choose from a wide variety of teas (plain, with milk or with lemon) and accompany it with delicious sandwiches, scones with jam and cream as well as a variety of fabulous cakes and tarts.
The "Afternoon tea" is an experience not to be missed in London and the finishing touch to a very "British" day**.**
Address: St Katherine's Way, London E1W 1LD
Recommended dish: The afternoon tea
9. The quiche lorraine at Côte Brasserie
If you love French cuisine, not far from London Tower you will find Côte Brasserie. This is a nice restaurant with an unbeatable view of the Thames, London Bridge and the Tower of London, especially from the terrace.
The atmosphere is very pleasant and the prices are good for such a touristy area. As for the food, the menu is extensive although they have special weekend dishes. I recommend you try the chicken breton and the quiche lorraine, they are delicious!
As for desserts, there is also a lot of variety at Côte Brasserie but the custard with caramel and chocolate fondant are on another level. They are the finishing touch to a fantastic meal.
Address: Tooley Street Hay's Galleria, London SE1 2HD England
Recommended dish: La quiche lorraine
10. Sushi at Mei Ume
A Chinese and Japanese-inspired restaurant to eat at near London Tower is Mei Ume, a very elegant and tastefully decorated place where you can feast on fish and seafood.
It is not the cheapest option of all but you will love it for a special and romantic evening. The service is very attentive and although all the dishes are delicious, I recommend that you ask them for advice to help you choose the dishes that you like the most since the menu is very extensive.
In any case, dishes such as sushi, shrimp tempura, Peking duck or frozen mochis should not be missing on your table, and neither should the cocktails. They are delicious and the delicate way in which the restaurant Mei Umelospresents them is a marvel.
Address: 10 Trinity Square Four Seasons Hotel London, London EC3N 4AJ England.
Recommended dish: Sushi