Tips for Whale Watching in Tenerife
You can't leave Tenerife without taking a whale watching cruise, it's amazing! Don't miss these tips to make it a success.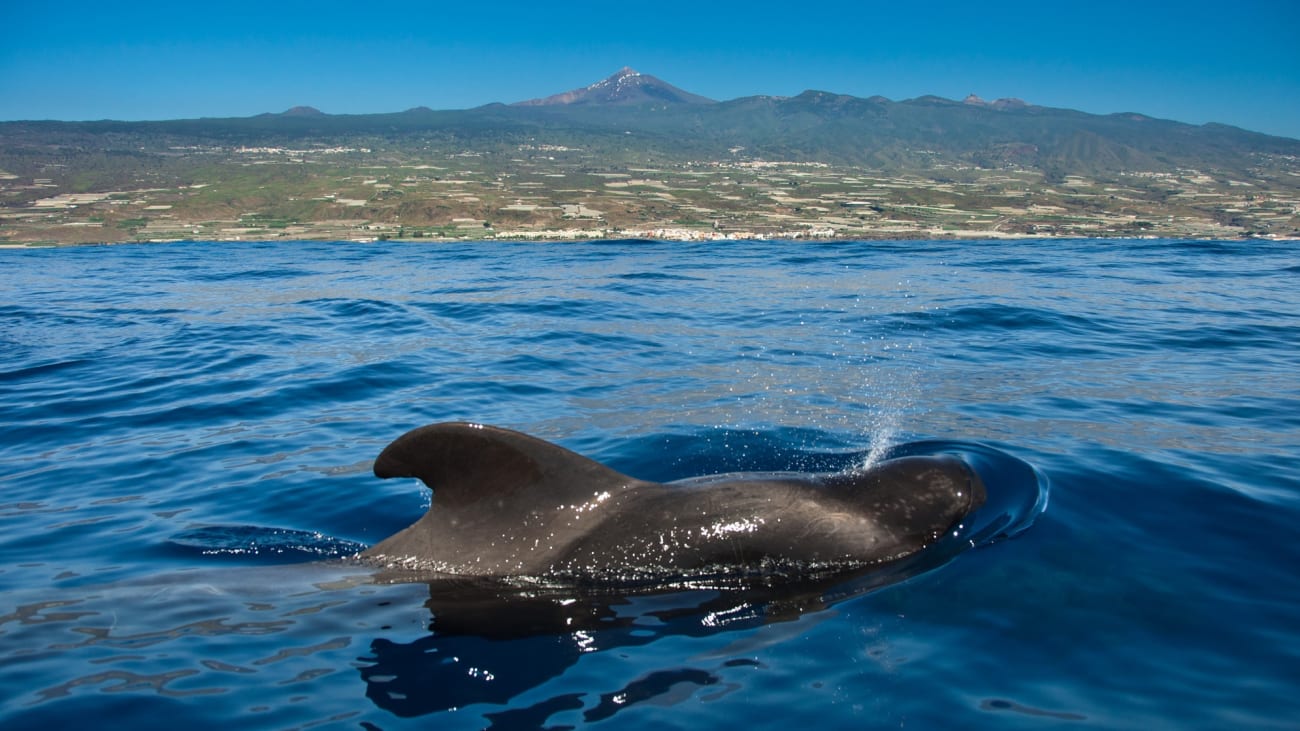 Whale watching in the middle of the ocean is fascinating and a dream for many travelers. To get the most out of your whale watching tour in Tenerife I recommend you to take note of these tips that will help you plan the experience in detail.
1. Book the tour in advance of your travel date
Whale watching cruises in Tenerife are one of the most popular activities to enjoy nature on the island, especially among families and foreign tourists, since it is one of the best places to observe wild whales and dolphins at any time of the year in Europe.
In order not to miss your place on one of these boat trips in the Atlantic I recommend you to book your place online and as far in advance of your travel date, especially if it coincides with the high season of tourism in Tenerife (summer and winter).
Booking your tickets online to join a whale watching cruise is a good idea because it will allow you to compare schedules, tour availability, duration, rates and route types, among other things.
For example, there are activities in which in addition to contemplating cetaceans on board a boat, you can also listen to the sounds emitted by these creatures, dive into the Canary waters to snorkel or eat on the boat.
In Hellotickets you have many options to choose from, but before getting your tickets I recommend you to take a look at the post Whale and dolphin watching in Tenerife to help you decide on the best excursion for you.
2. Check the best time to see whales in Tenerife
To be precise, winter and spring are the best times to see whales and dolphins on the island. In the post Best time for whale watching in Tenerife you can learn more about it and I also tell you how is the weather on the island in the different seasons.
It is true that their behavior depends on many factors but Tenerife is lucky to be one of the best places in Europe to see them in freedom at any time of the year.
3. Camera or phone to photograph whales and dolphins in Tenerife?
There is no doubt that in this type of excursions an indispensable item to carry in our backpack is a good camera with which to capture for the memory the best moments of this experience.
Cetaceans are fast animals that are always moving from one side to another, so it is not easy to get them to "pose" for a photo. A trick to get a good result when you spot one of these specimens in the water is to focus on photographing only him, forgetting about the rest of the sea creatures that may be around him.
Another tip, if you are going to take a reflex camera try to use the rapid fire mode when taking the picture and if you opt for a cell phone, I advise you to choose a waterproof one to which you put a waterproof case if you plan to snorkel during the trip to protect it when you take pictures in the water.
4. What else to pack in my backpack?
To go out to see whales and dolphins in Tenerife, apart from the relevant camera, I recommend you to bring a small pair of binoculars to help you see these animals from a distance.
Sometimes the sea causes a drop in the wind chill, so it is always a good idea to bring a waterproof coat during the cruise as well as some sunscreen, a cap and sunglasses.
In case the whale watching cruise includes a snorkeling stop, remember to bring a swimsuit and a towel to dry off after the cruise. Check if the tour you choose has snorkeling equipment included, otherwise you will have to rent it. Don't worry, there are plenty of stores on the island!
Oh, and if you are prone to seasickness on the boats, don't forget to bring some motion sickness medicine so that nausea doesn't spoil your experience.
5. Review a little of the fauna you will see during the excursion to better identify it
Although the behavior of wild animals is not predictable, the advantage of joining a cruise to see cetaceans in Tenerife is that the whale watching season extends throughout the year and practically every day it is possible to see one swimming peacefully in the sea.
So that the day of the excursion does not catch you unprepared, a tip I give you is to read a little about the cetaceans that inhabit the Canary waters in order to identify them easily and know them better. Especially if you go with children and want to tell them what they are seeing.
In Tenerife there are resident populations of bottlenose dolphins and pilot whales but many other species also migrate to the island from time to time. In the post What types of cetaceans can I see in Tenerife? you will find more information about the marine creatures that you can observe during a boat trip. Don't miss it!
6. Is a 2 or 3 hour whale watching cruise better?
It depends on what you want to achieve during the activity. If you just want to be entertained for a while watching whales and dolphins you can opt for a short boat ride of about 2 hours that will bring you from an informative point of view to these friendly animals while if you are looking for a plan at sea that has a little more sparkle, I recommend you to do a whale watching cruise of a more playful type that includes lunch on board and a stop for snorkeling.
It will take you a little longer, about 3 hours, but it is a more complete and fun experience that you will definitely remember for a lifetime.
Where do the cruises depart from?
Normally, most of the whale watching cruises in Tenerife depart from Puerto Colon, Puerto de los Cristianos or from Los Gigantes Marina. I recommend the latter option as setting sail from Los Gigantes will give you beautiful views of the cliffs along the route and a much better chance of seeing these sea creatures.
7. Get the most out of the boat ride if you go with children
If you travel with your family to Tenerife and you have the opportunity, I highly recommend you to do this activity with the kids because they will have a great time riding a boat and seeing animals in their own habitat. It will be an experience they will never forget!
However, as with any excursion with children, in order for everything to go smoothly, it is important to pay attention to certain things. For example, protect them well from the sun if you do the cruise in summer with a hat, sunglasses and sunscreen. In case the day dawns cool, do the same with the cold and take some warm clothes.
On the other hand, children are unpredictable and can get the itch at any time, so don't forget to pack some snacks and water in your backpack just in case.
For more tips on making this visit as a family I recommend you take a look at the post Whale and dolphin watching with children.