Amsterdam Pass and Other Passes
Amsterdam has many attractions to offer and regardless of your interests, your budget and the length of your trip, there are several types of tourist passes that allow you to access its main points of interest at a reduced price.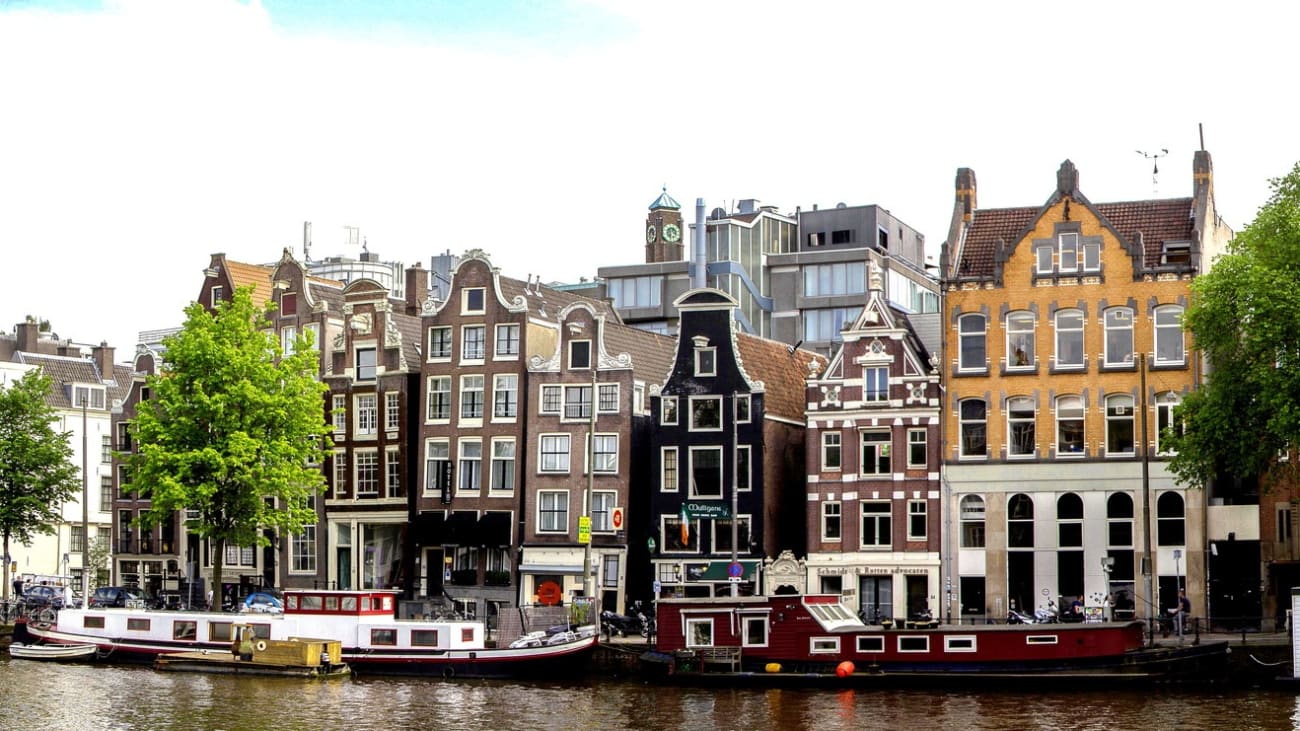 There are different Amsterdam tourist passes, but what they all agree on is that they are a kind of flat rate that allows you to get the most out of your trip by saving time waiting at the entrance of the main attractions and spending less money.
Amsterdam All Inclusive Pass
The Amsterdam All Inclusive Pass will give you access to more than 25 museums and attractions of the capital without queues and saving up to 50% on their individual tickets, as well as the possibility of moving around the city unlimited aboard one of its tourist buses or one of the pleasant cruises that run along its famous canals.
Validity of the card
This card can be personalized and you will pay only for the days you want to use it (you can choose from 1 to 5 full days). It works for calendar days, so to get the most out of it, activate it first thing in the morning by visiting the first attraction you want and it will start counting the time of use. In addition, it is digital, i.e., you purchase it, receive it and use it directly from your phone. It also includes the transfer to and from the airport in a bus.
My recommendation
I recommend you to get the Amsterdam All Inclusive Pass if you go to Amsterdam and any of its surroundings and if you are interested not only in the most cultural attractions of the city, (such as its main art gallery Rijksmuseum or Rembrandt's house museum), but also other leisure attractions, such as the Amsterdam Tulip Museum, a comedy show at the Boom Chicago, a visit to the Johan Cruyff Arena or the Amsterdam Dungeon.
In addition, the Amsterdam All Inclusive Pass is the only tourist pass in the city that includes a visit to the famous A'dam Lookout, an observation deck with a unique panoramic view from the top of the A'dam Tower and the fun Heineken Experience, where you can learn about the brewery-museum of the most iconic beer in Holland and even make your own beer.
How it works
It works through a QR code that will be activated after the first use at an attraction.
Passes are valid once at each attraction and the tour is included only once; however, boat and sightseeing bus rides are unlimited
Adult passes are for ages 12 and older and children's passes are for children ages 4 to 12
Attractions included
Guided tours
Bike rental
100 Highlights 1 hour cruise
Pancake tasting
Muiderslot Castle
Chocolate factory
Heineken Experience
Moco Museum
A'dam Lookout
Amsterdam Pipe Museum
Bus tour to the Zaanse Schans
Discounts up to 50% off
And many more monuments and museums...
Holland Pass
The Holland Pass is very similar to the Amsterdam Pass in terms of benefits, with significant savings in queues and up to 50% on the price of admission to attractions. However, as its name suggests, this card not only includes attractions in Amsterdam, but also in other cities in the country, such as Rotterdam, The Hague, Giethoorn, Volendam, Haarlem and Utrecht, with a total of 60 attractions.
So, if you not only want to know the capital, but take advantage to know well the Netherlands through some of its most important cities, I would not think about it and would acquire the Holland Pass, which is also valid for 1 month from its first use.
How it works
The Holland Pass works by credits to redeem for "gold" and "silver" attractions, according to their importance. In addition to including a comprehensive guide to the Netherlands with maps, information and itineraries, the Holland Pass does not include access to the A'dam Lookout and the Heineken Experience, but allows entry to the indispensable Van Gogh Museum (for which I advise you to visit the redemption point as soon as possible to check availability) and the Keukenhof Gardens and Madame Tussauds.
Holland Pass large. From 80€.
3 gold category museums or attractions
3 museums or attractions in the silver category
Holland Pass medium. From 60€.
2 gold category museums or attractions
2 museums or attractions in the silver category
Holland Pass small. From 45€
1 gold category museum or attraction
2 museums or attractions in the silver category
One-day pass for canal cruises
That Amsterdam is popularly known as the 'Venice of the North' can help you visualize how a boat ride along some of its 160 canals crossed by more than 1,200 bridges is also a practical, fun and different way to tour the city. It's an experience you should experience at least one day of your trip, although you can choose up to a 48-hour voucher along its two differentiated routes, the Blue line and the Orange line.
Why I like this pass
With this cruise pass you'll be able to organize your Amsterdam sightseeing from the comfort of your seat aboard a boat while listening to an audio guide about the history of the city and the sights you'll see during your cruise. You can decide on the fly where you want to get on and get off again to visit places like the city's main art gallery, the Rijksmuseum, the Albert Cuyp Market, the A'dam Lookout, the Anne Frank House and the Heineken factory.
If you are interested in knowing more details about what the Heineken Experience is all about, I leave you here linked my article on Heineken Experience Tickets and Tours in Amsterdam so you can read more about it.
---
If you are interested in tourist cards, you will also be interested in
With guaranteed access to the best attractions of the city (or the country), you just have to enjoy it. A good way to do it is to walk through its streets and neighborhoods with a specialized guide who will explain everything you see. I have written a guide about 6 Best Amsterdam Tours.
If in addition to visiting Amsterdam you have decided to get the Holland Pass to discover also the best of the country, I recommend you to read this article on 5 Best Day Trips from Amsterdam to plan your visit to the best destinations in the Netherlands.